Paid Content For
Bloomingdale's
Let These 9 Photos Be Your Spring Style Inspiration
Paid Content For
Bloomingdale's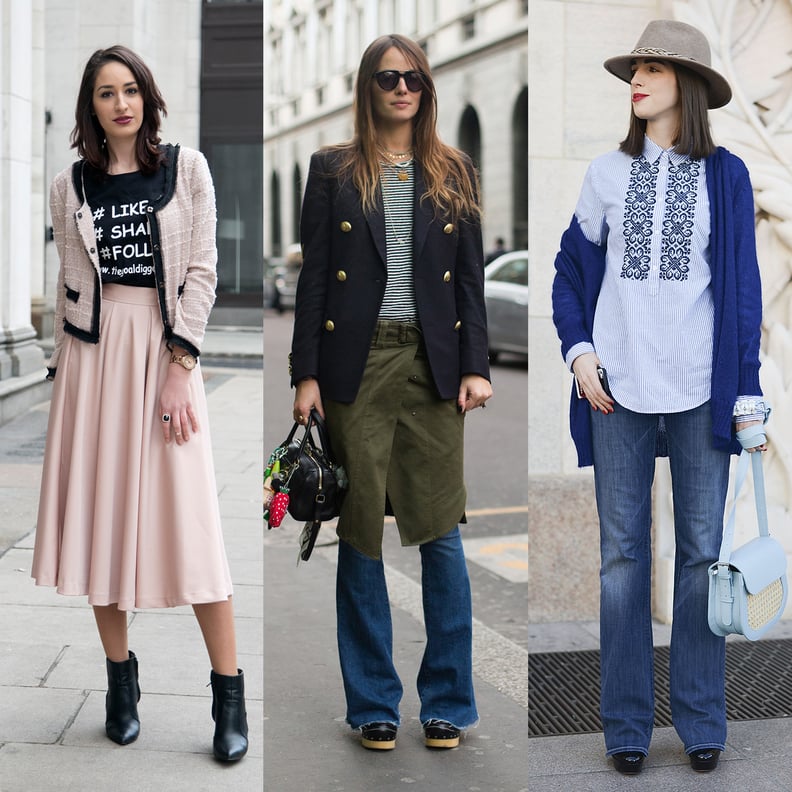 We partnered with Bloomingdale's designer capsule collections — which are 100 percent exclusive and can't be found anywhere else! — on this post full of inspiring Spring looks.
There's something about Spring that brings pastels to mind. Maybe it's from the bright blossoms popping up all over the place or nostalgic memories of sugary Easter baskets and new seasonal frocks. For whatever reason, this is a fitting time of year to update your look. We've already had a glimpse of what's trending, but seeing how real girls style new Spring looks is true inspiration for transitioning out of all those bulky Winter clothes. Source: Getty / Kirstin Sinclair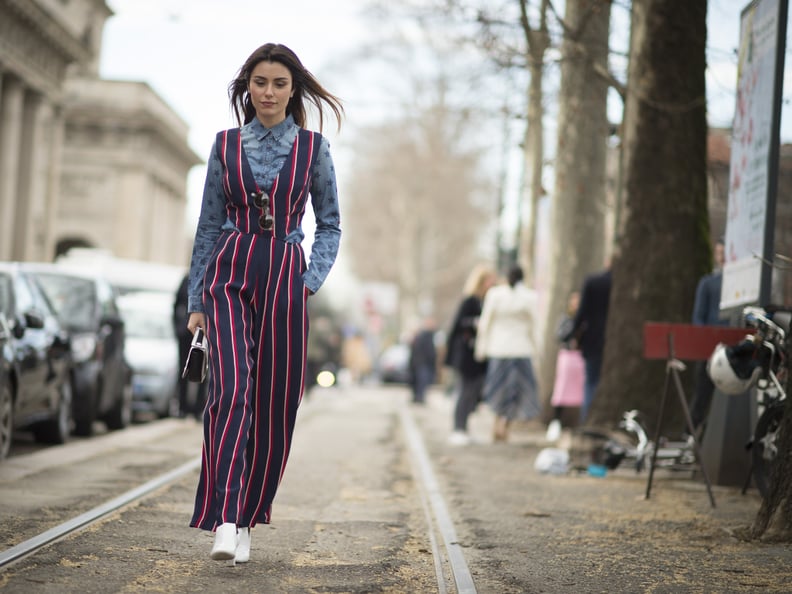 Bold Stripes
Vibrant stripes are really making a statement this season, so the bigger, the bolder, the more variegated, the better. We love the look of this romper over a chambray shirt, which is comfortable yet elegant — and perfect for wearing to the office.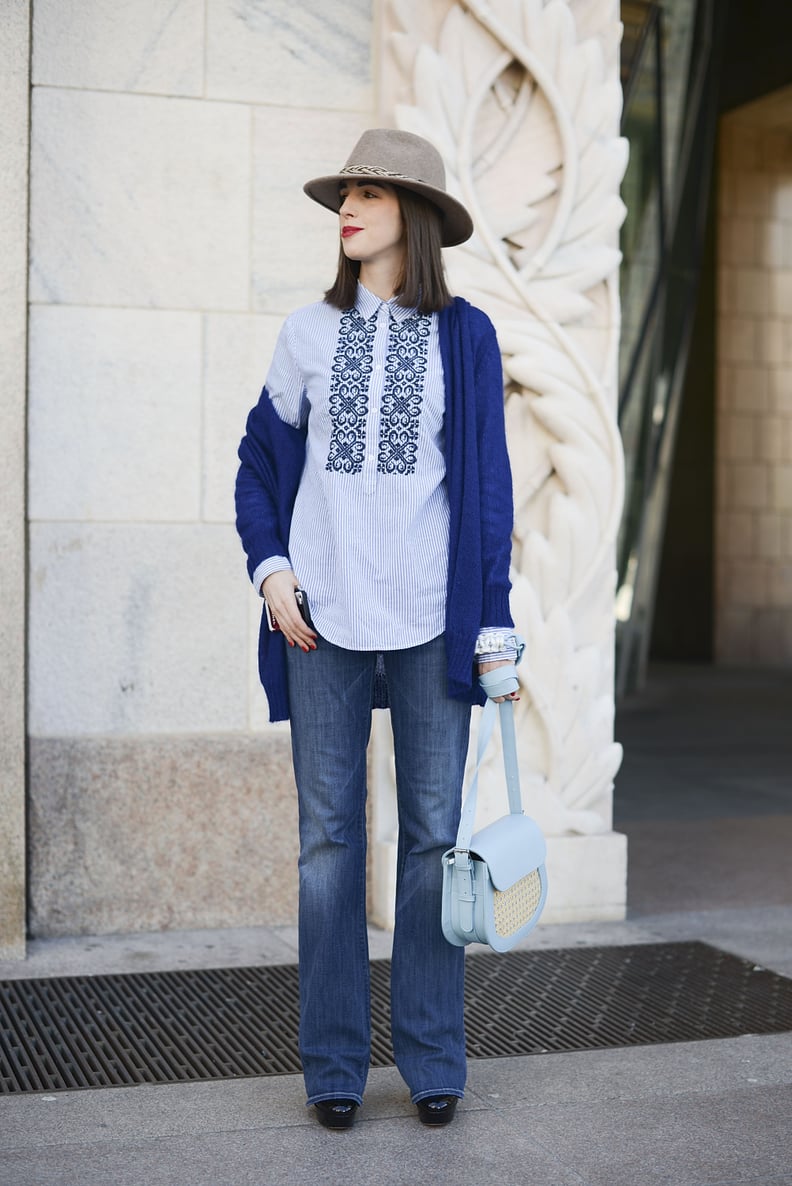 '70s Chic
The '70s are making a comeback in a big way this Spring. We're seeing flared jeans, retro patterns, and touches of old-school everywhere. But that doesn't mean your look needs to be a mashup of hippie love. The combo of a printed shirt with flared jeans comes together effortlessly.
Unique Prints
Bold prints are also making a comeback — but we're talking unique ones that really catch the eye. Along with being a bold color combination, the peacock feathers add an organic feel to this bright coat.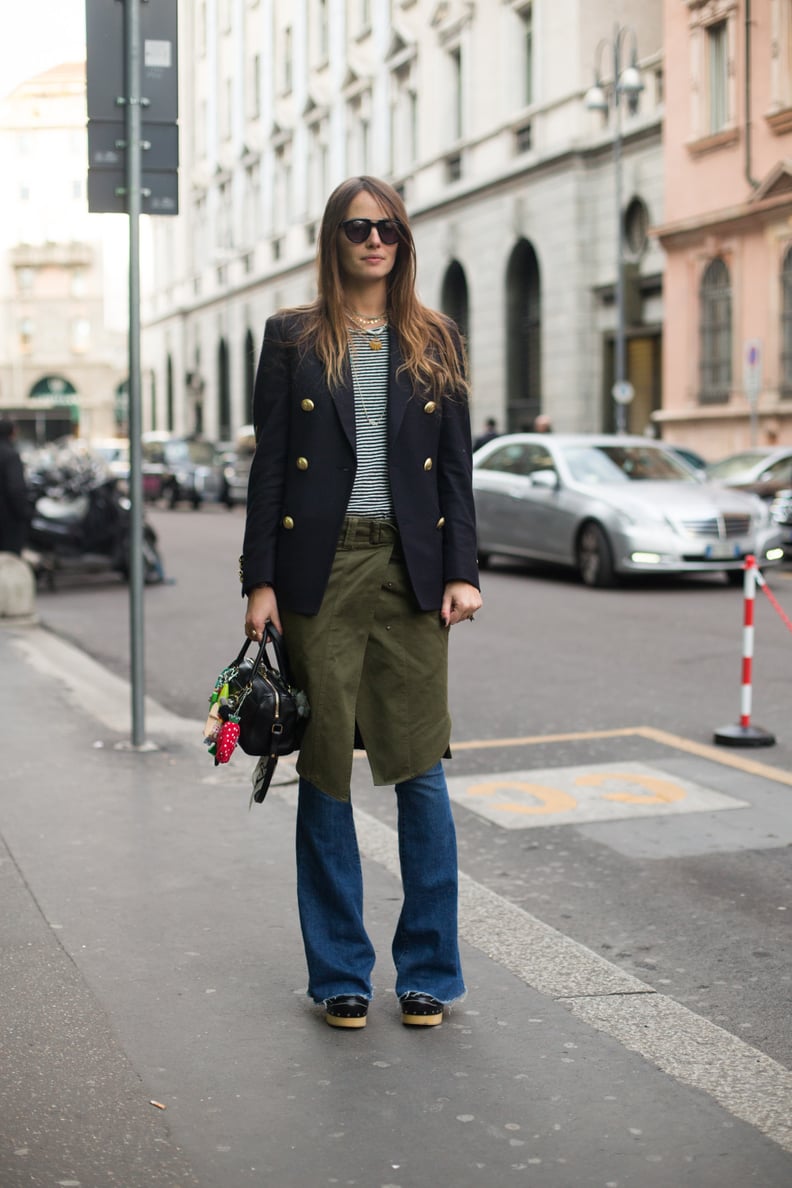 The Right Layers
From the striped shirt under the jacket to the skirt over the jeans, everything about this look is on trend. Stripes are always in style, and apron skirting is a popular street style look that hit the runway for Spring.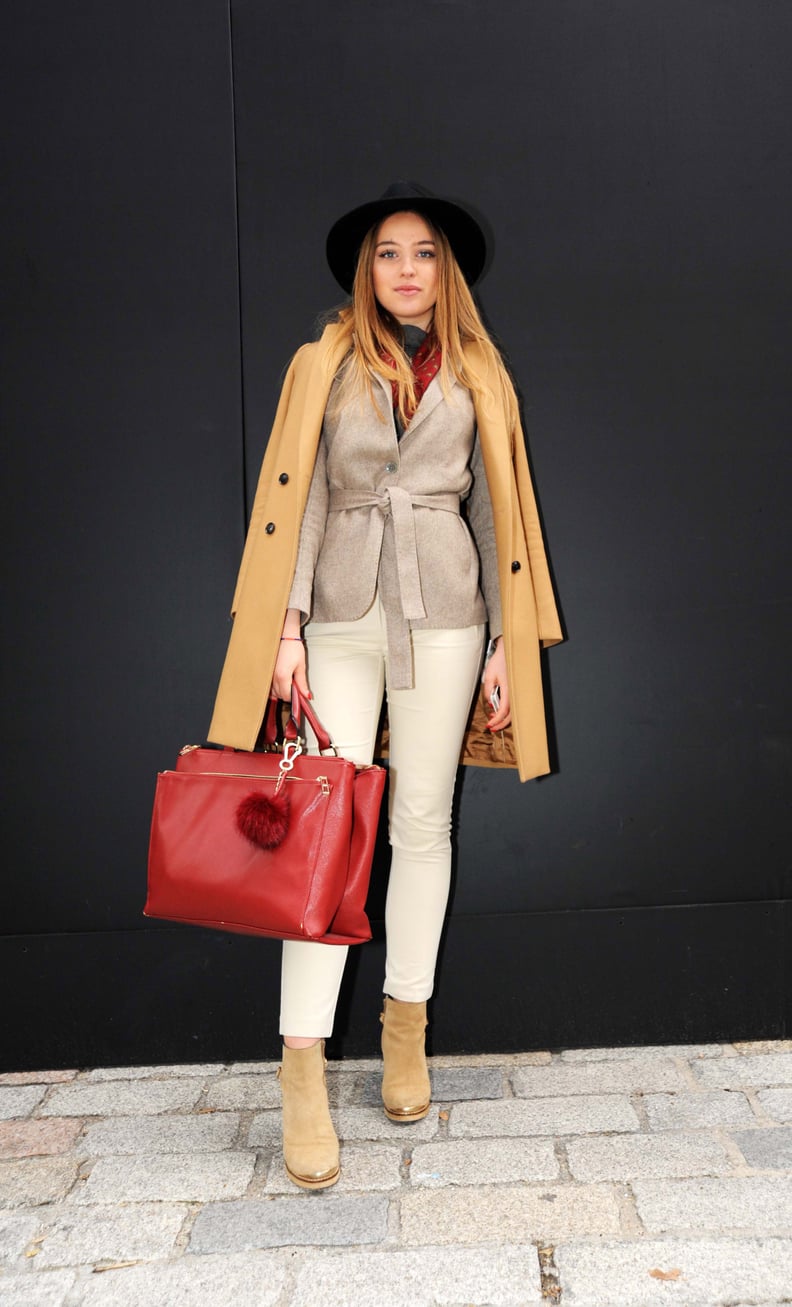 Cool-Girl Safari
Channel your inner traveler for looks that are reminiscent of a trip to the Sahara. This trend is a bit mod meets Out of Africa, which mingles classic style with bold new touches. We love the pop of red mixed in with all the neutrals.
Pastel Punch
Pastels always seem to come back around in Spring, and their soft tone matches with anything you're wearing. But the mashup of a statement shirt plus feminine touches is a look we're seeing on the streets.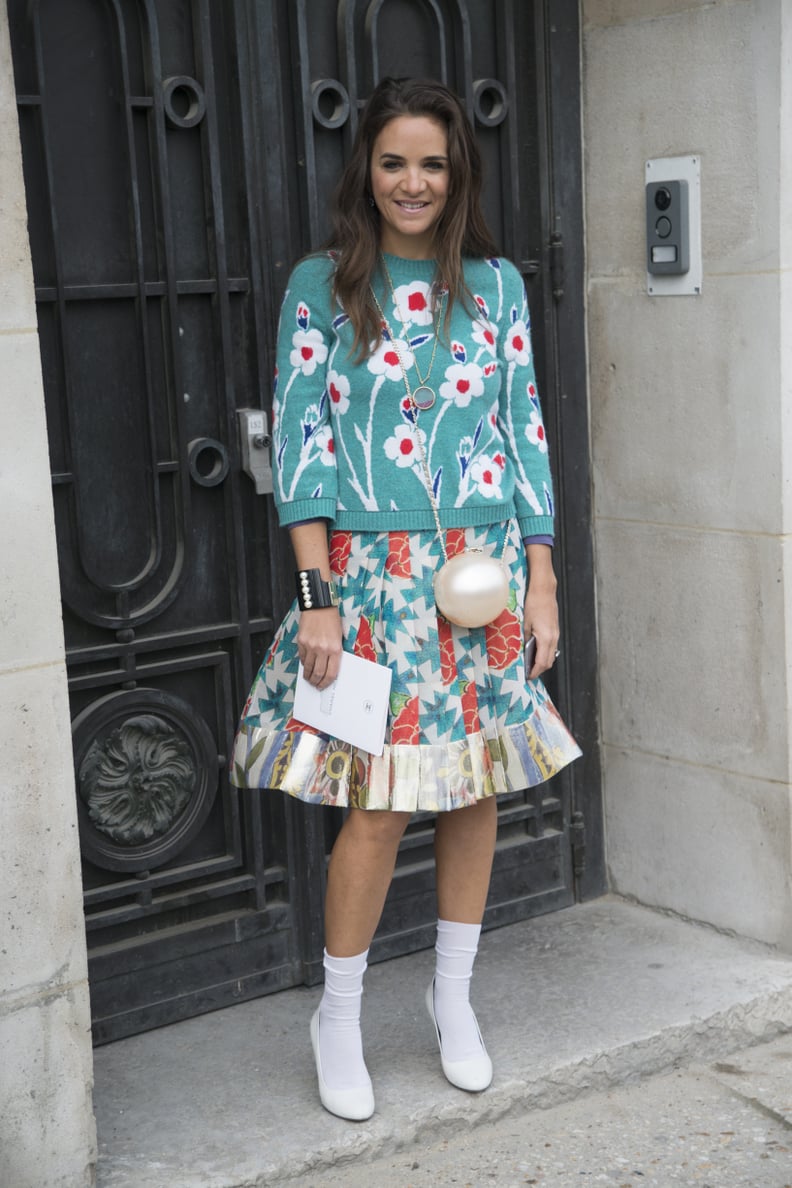 Flirty Florals
Yes, you can mix and match patterns in the same color palette, resulting in a fresh look that is lovely for Spring. And a floral print is so fitting for this time of year.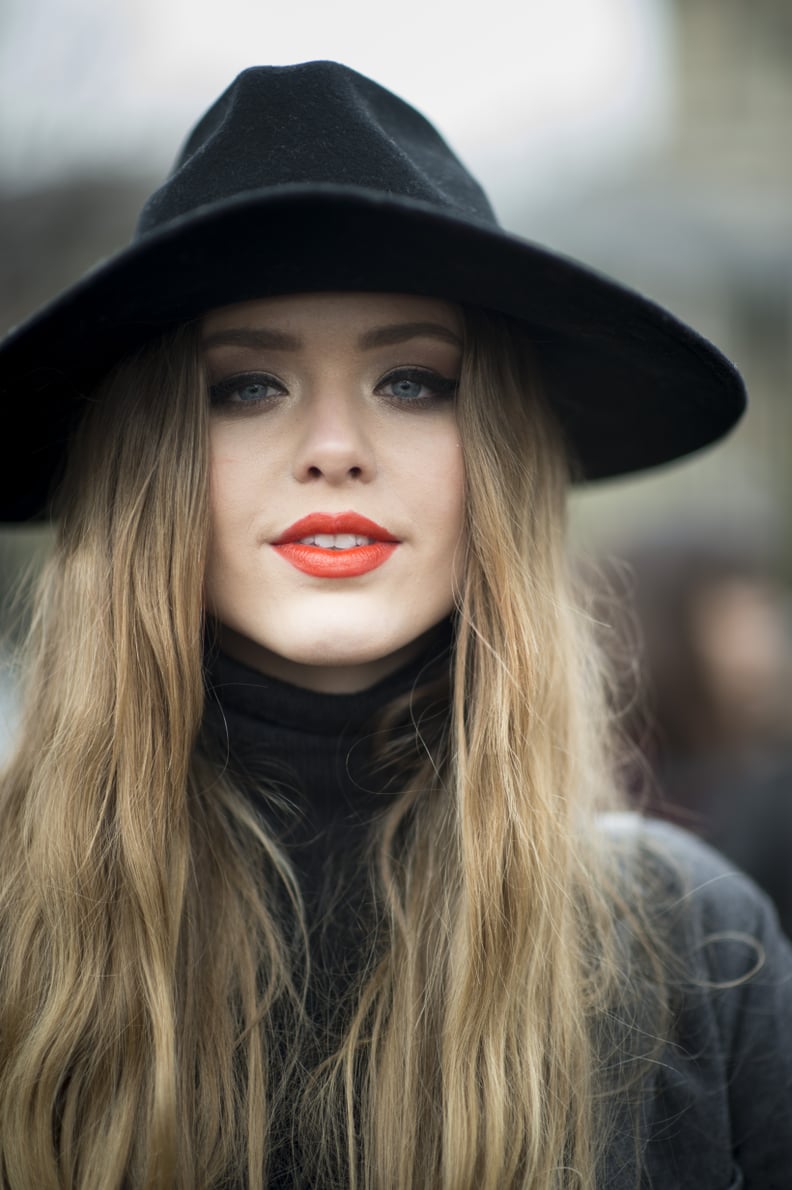 Hats
One accessory we're seeing everywhere is hats — in all shapes and sizes. From beanies to floppy sun hats, donning a topper is what's happening this Spring.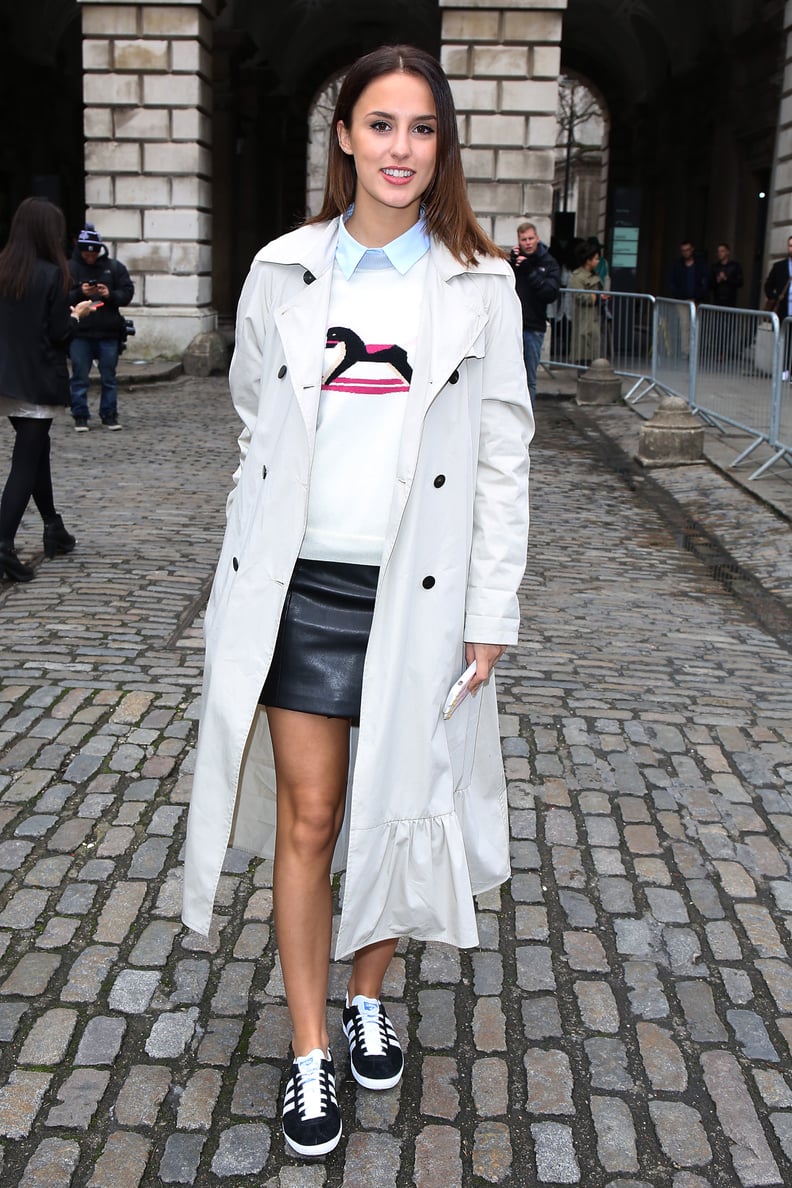 Sneakers and Skirts
You guys, we love this look and are so happy it's a trend that's continuing through Spring. Mix and match your favorite skirts and sneaks for fun looks that are comfortable yet elegant. Not sure how to make it work? Check out our helpful guide.
100 Percent Bloomingdale's
Bloomingdale's collaborated with the best brands in the world to create one-of-a-kind capsule collections for its Spring campaign. Over 1,000 exclusives. Over 100 designers. One store. Check out some of our faves below, and let the obsessions begin!