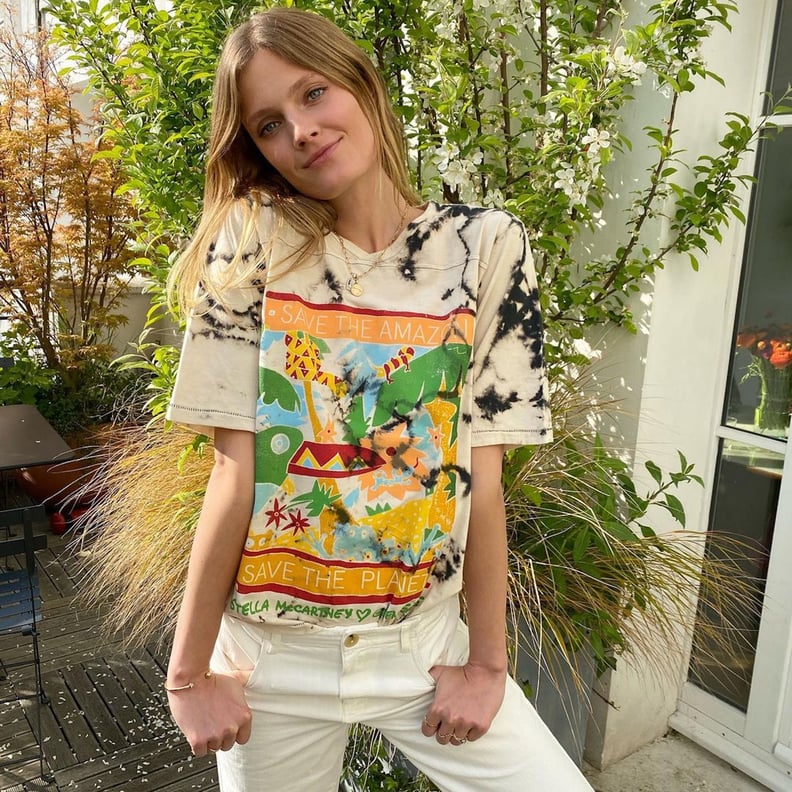 Stella McCartney, which has been a vegetarian brand since its inception in 2001, is launching a Greenpeace partnership in the form of a capsule collection for summer 2021. Greenpeace, celebrating its 50th anniversary this year while McCartney celebrates her 20th, aims to stop deforestation in the Amazon, which is fueled by industrial agriculture and meat production. The two T-shirts and two sweatshirts you can purchase to help the cause are splashed with vintage eco-activist prints, available in pale blue and marble colorways. We've already seen the line sported by models Lily Aldridge and Constance Jablonski, and we're sure they won't be the last friends of the Stella brand to post about this incredible initiative (Hey Taylor Swift, you next?).
Stella McCartney released an educational YouTube video that we must all take a moment to watch in order to understand why sustainable values continue to be top of mind for the company. "I hope things do not return to normal in 2021 — rather, I hope we return to life more mindful, particularly when it comes to our decisions. Precious forests, like the Amazon, should not be destroyed to produce industrial meat sold around the world. Simply reducing meat in your diet can help protect the Amazon from deforestation and safeguard this vital ecosystem and our climate for future generations," McCartney stated in a press release.
Read ahead to see who's helping Stella raise awareness in honor of Earth Month, then see the Stella McCartney x Greenpeace clothes, which retail from $350 to $775 and will be available on April 23 at stellamccartney.com, as well as select retailers globally.
Watch the Stella McCartney x Greenpeace Video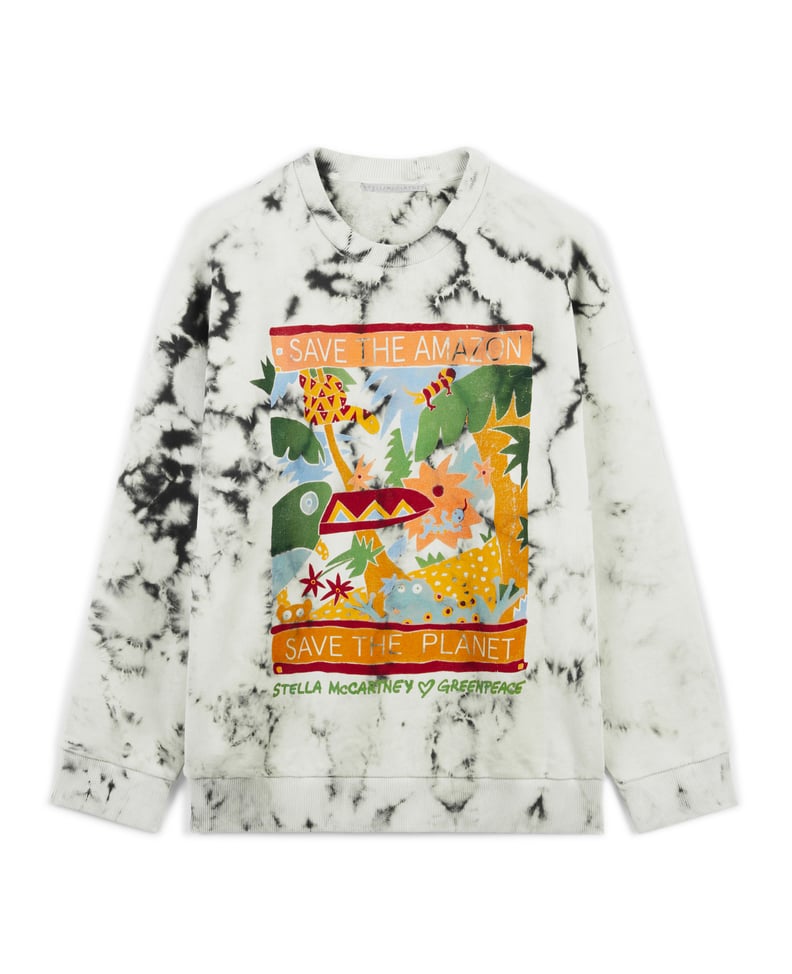 See the Collection