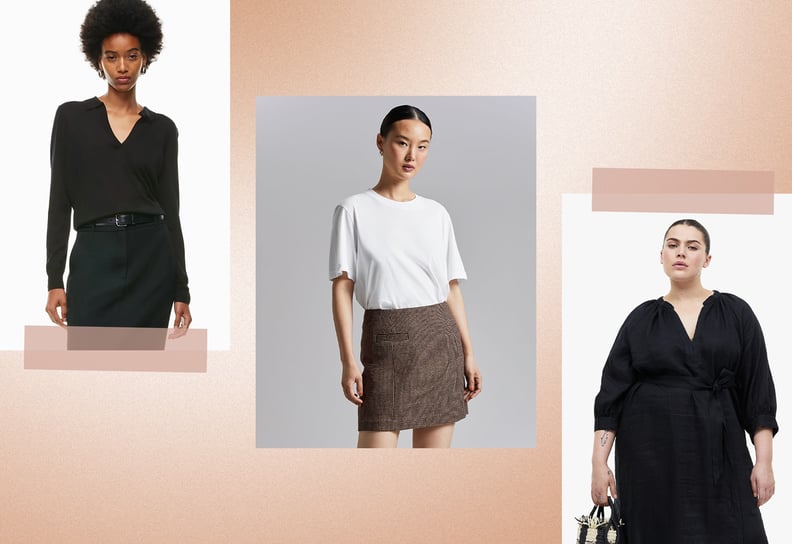 Product Images: Pixie Market | & Other Stories / Aritzia / H&M
Photo Illustration: Aly Lim
Product Images: Pixie Market | & Other Stories / Aritzia / H&M
Photo Illustration: Aly Lim
As POPSUGAR editors, we independently select and write about stuff we love and think you'll like too. If you buy a product we have recommended, we may receive affiliate commission, which in turn supports our work.
There's no denying it: Zara is cool. With plenty of sleek, chic options, like well-tailored suiting and a variety of dress silhouettes that fit in all closets, it's easy to understand why so many people love shopping there. The store can also be counted on for seasonal wardrobe essentials like cool jackets, comfortable work shoes, and hands-free crossbody bags that are hard to find anywhere else at the same completely accessible price point. But just because you love a store doesn't mean you have to buy all of your clothes there. For those looking to diversify their wardrobes, here are 11 more places to look for affordable, on-trend styles with the same sophisticated vibe you get at Zara time after time.
Whether you're in the market for a fun dress you can wear all throughout the rest of summer and well into fall, a cool top that's perfect for nights out, or a chic skirt that will always have a place in your rotation, we found pieces any Zara shopper will be excited to add to their cart. From a classic trench coat that will last you until the end of time to a lightweight linen dress that appears luxe but won't break the bank, keep on reading to shop our top picks.
— Additional reporting by Sarah Wasilak and Julia Malacoff
01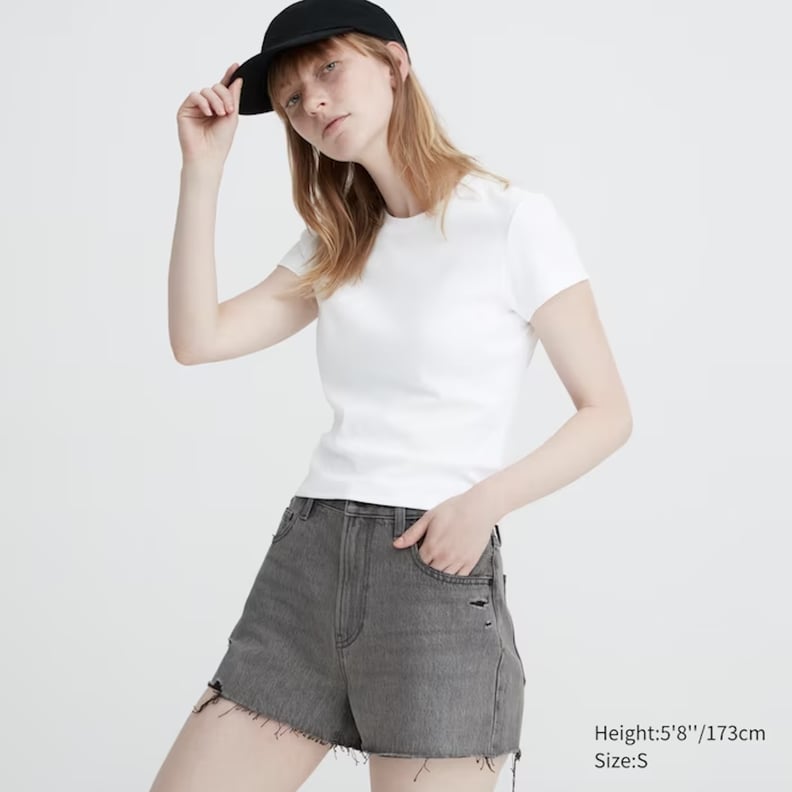 Uniqlo
Uniqlo Mini Short Sleeve T-Shirt ($15)
If you love a great basic, you need to be shopping at Uniqlo. The brand is known for affordable, luxe-looking staples; think down jackets, cashmere everything, and perfectly fitted T-shirts. You'll want to buy this classic tee in bulk — so good thing it comes in six different colors.
02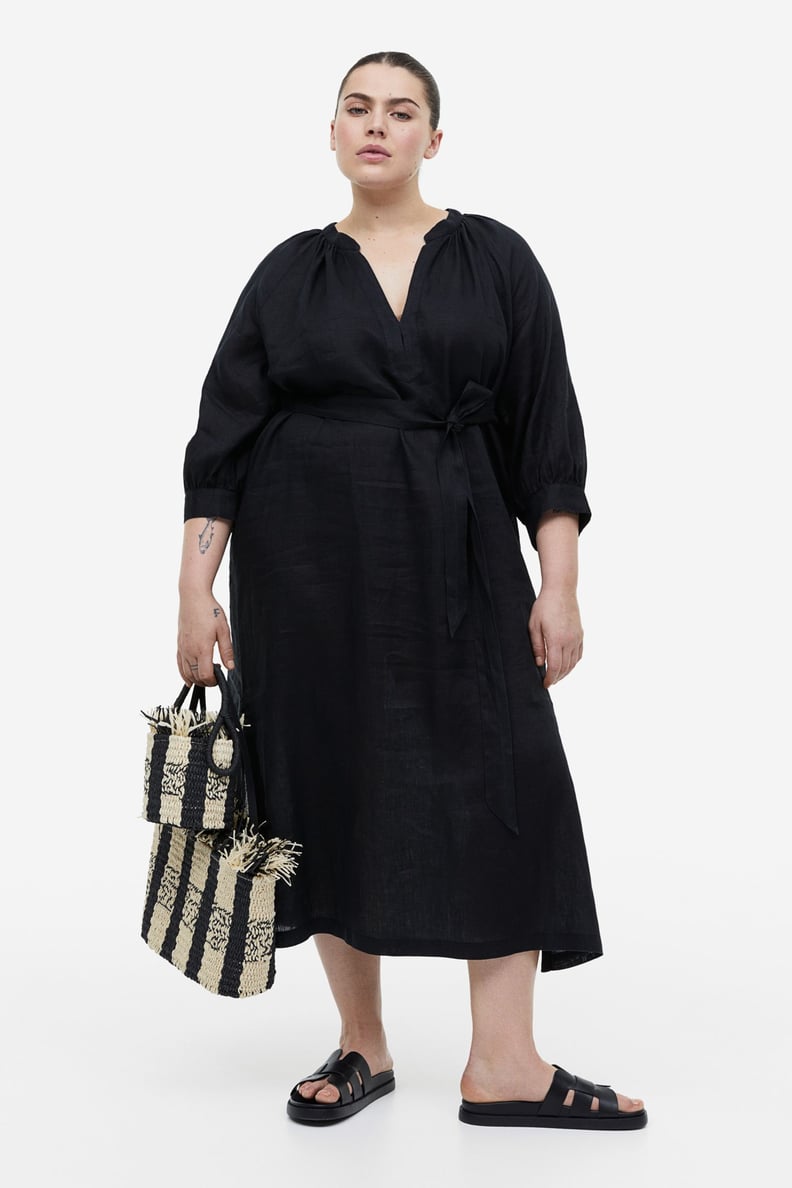 H&M
H&M Linen Tie-Belt Dress ($65)
If you're looking for quality clothes on a budget, you need to be shopping at H&M. The brand has so many great pieces at low prices, like this lightweight linen dress, which is perfectly transitional and looks great with flats, heels, or even sneakers.
03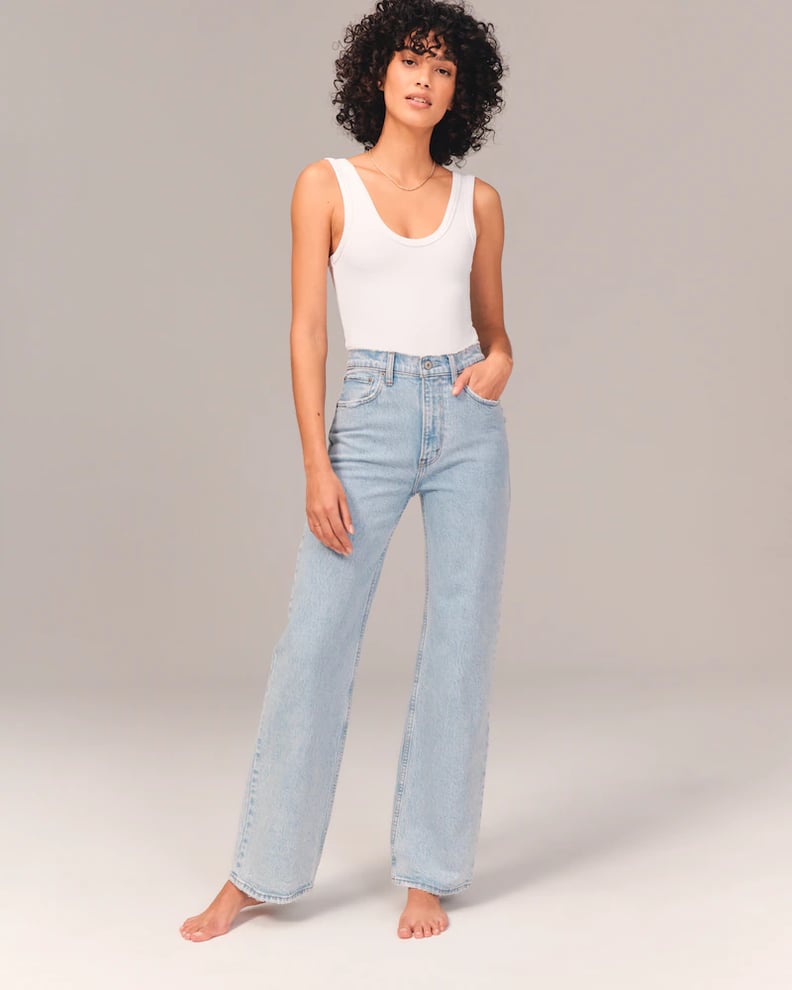 Abercrombie
Abercrombie High Rise 90s Relaxed Jeans ($89)
Zara is well known for its jeans, but if you want to shop another great pair for under $100, the place to go is Abercrombie. Yes, we know, but you're not back in middle school. These pants have gone viral on TikTok because they fit like a dream, and if you want a new denim silhouette in your life, you've got to try multiple styles. There are so many great cuts to choose from, but we love the relaxed fit most.
04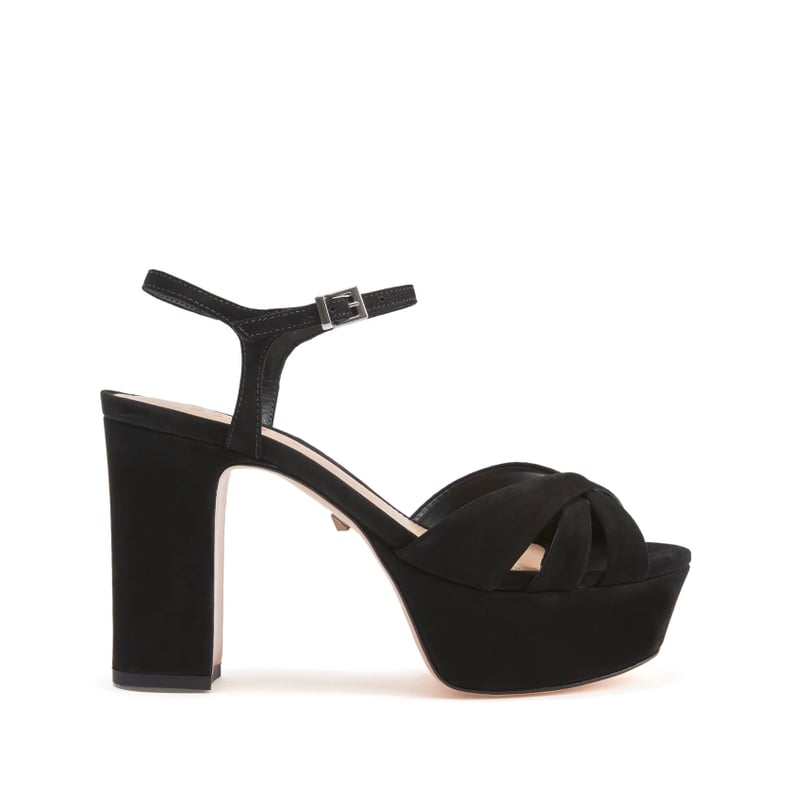 Schutz
Schutz Keefa Platform Sandals ($148)
Did you know Zara also makes high quality shoes? Well, if you've been known to love your Zara footwear, we have to introduce you to Schutz. The brand makes super-comfortable, highly on-trend footwear that's affordable. Classic platforms are at the top of our wish list right now, so you know we'll be grabbing these ASAP.
05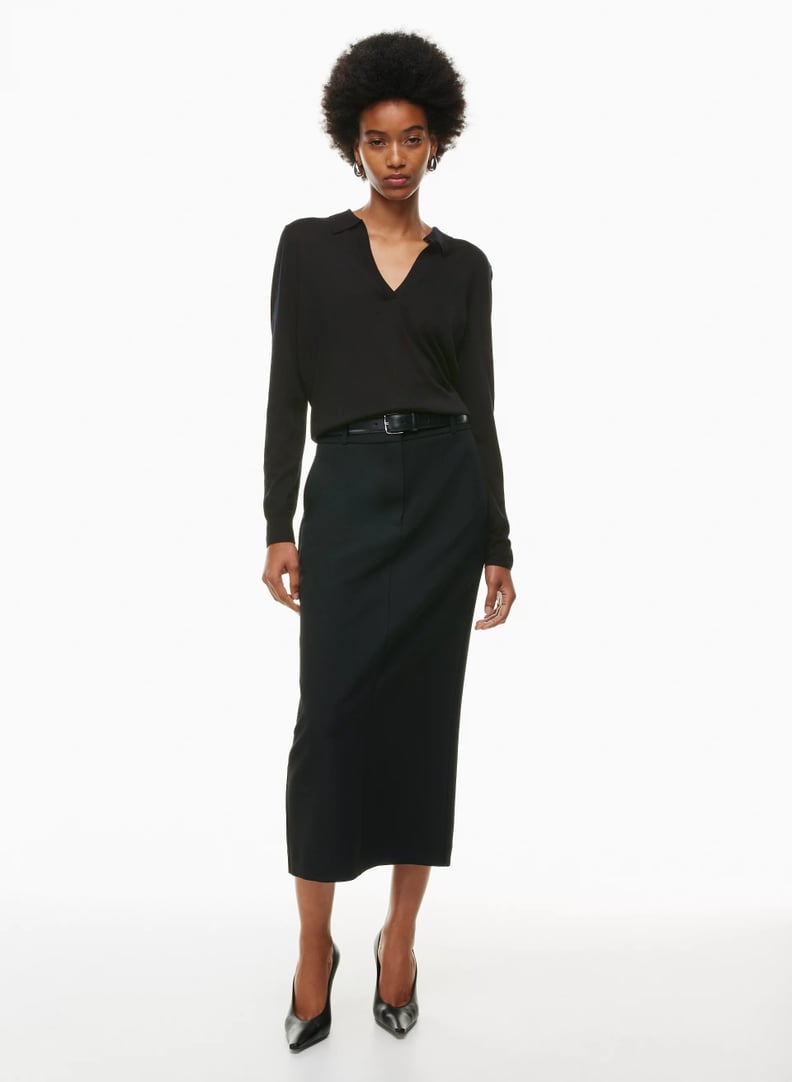 Aritzia
Babaton Vocation Sweater ($98)
Aritzia offers its incredible list of exclusive brands (Babaton, Wilfred, Tna, and more), and the styling on the product pages are reflective of Zara's vibe as well. This vacation sweater is perfect for throwing on when it's cool inside at the office, and the polo collar offers just the right amount of prep.
06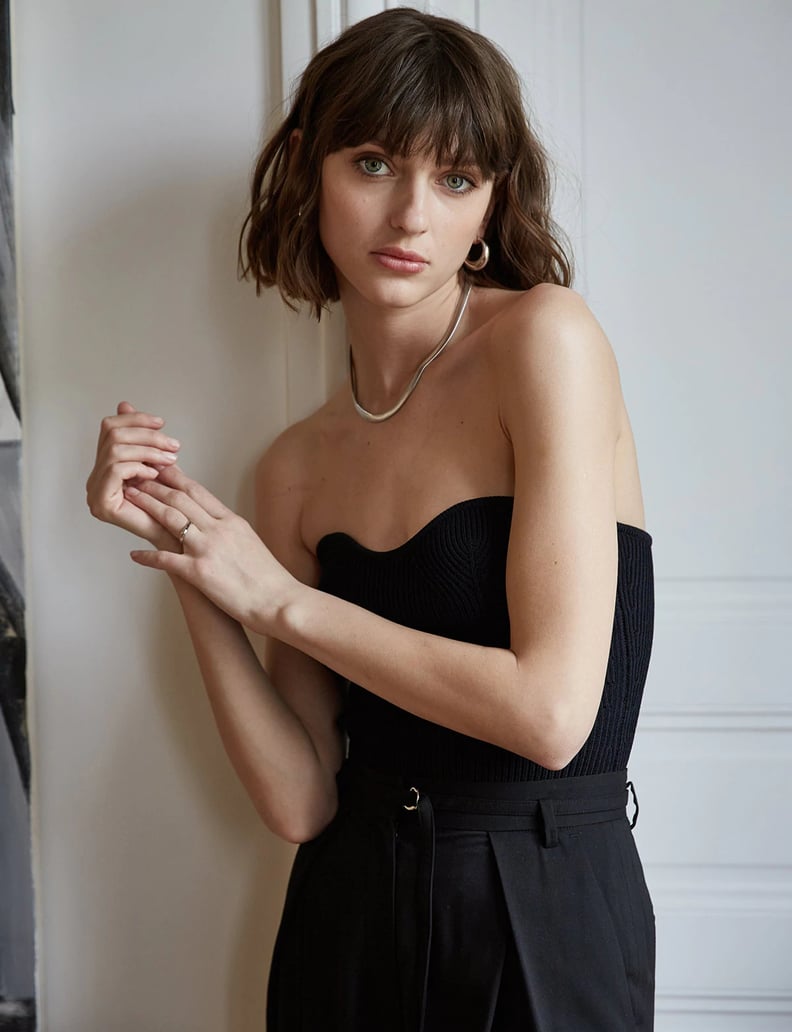 Pixie Market
Pixie Market Cass Knit Bustier Top ($109)
If you want to shop for something that's new and next, we like Pixie Market. The brand is underrated for its ability to create a modern twist on classic styles, which is exactly what we want to wear. We like this knit bustier top in particular.
07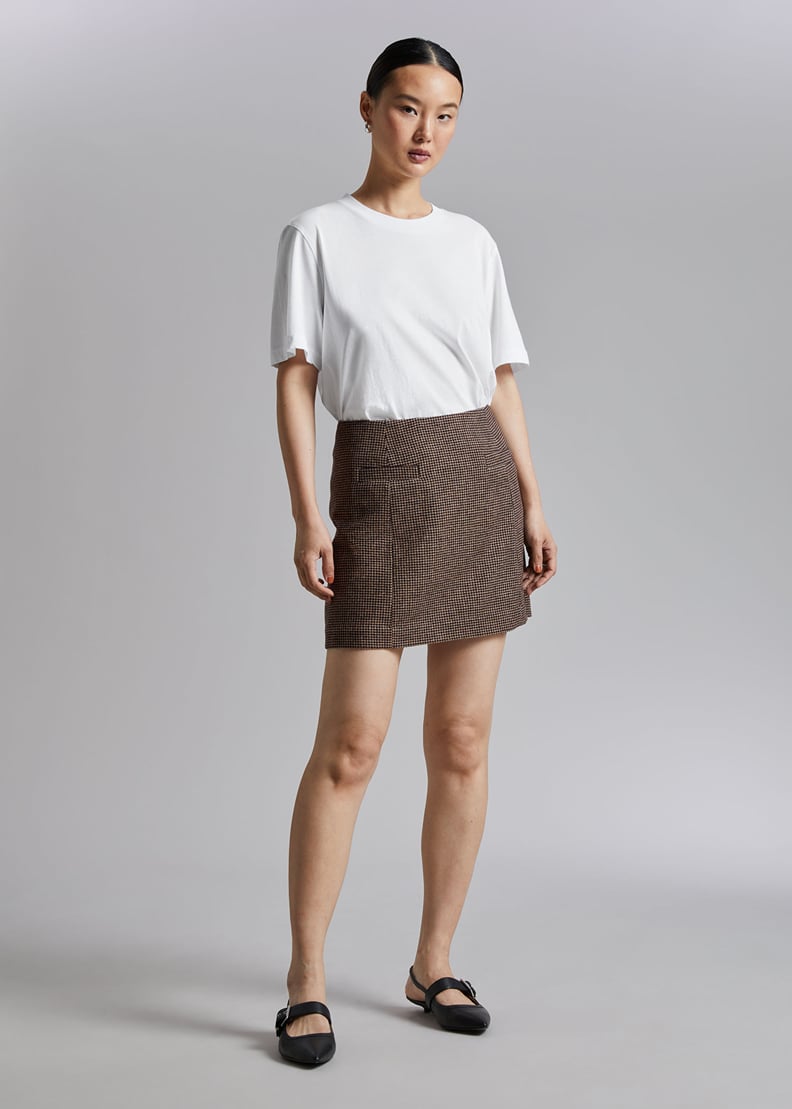 & Other Stories
& Other Stories A-Line Mini Skirt ($119)
We're big fans of & Other Stories because the brand makes trendy, elegant clothes you want to wear. They're still comfortable and easy to style, too, which is always a good thing. Take this miniskirt for example; it's very current right now, but also a classic fall piece.
08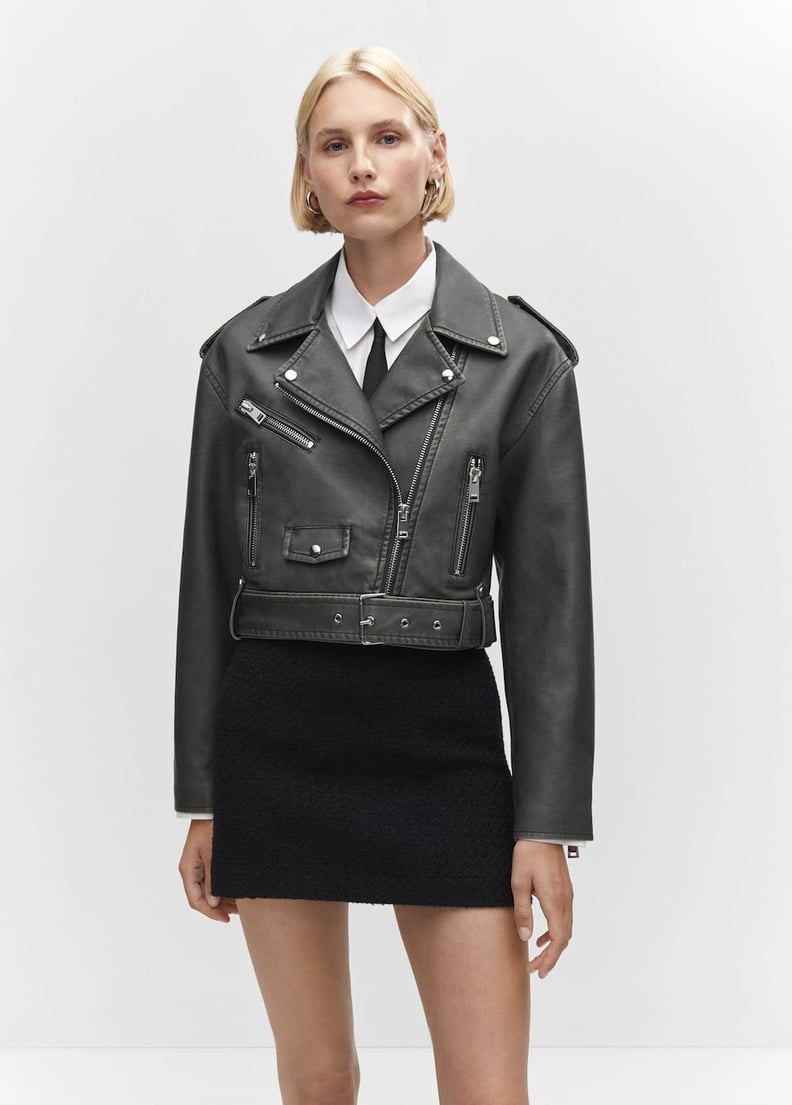 Mango
Mango Distressed Effect Biker Jacket ($130)
Mango is one of our favorite destinations for affordable, on-trend pieces. Whether you're looking for a polished, professional blazer or a sexy cutout dress, you can find it at Mango. We like how versatile and on-trend this distressed-effect biker jacket is.
09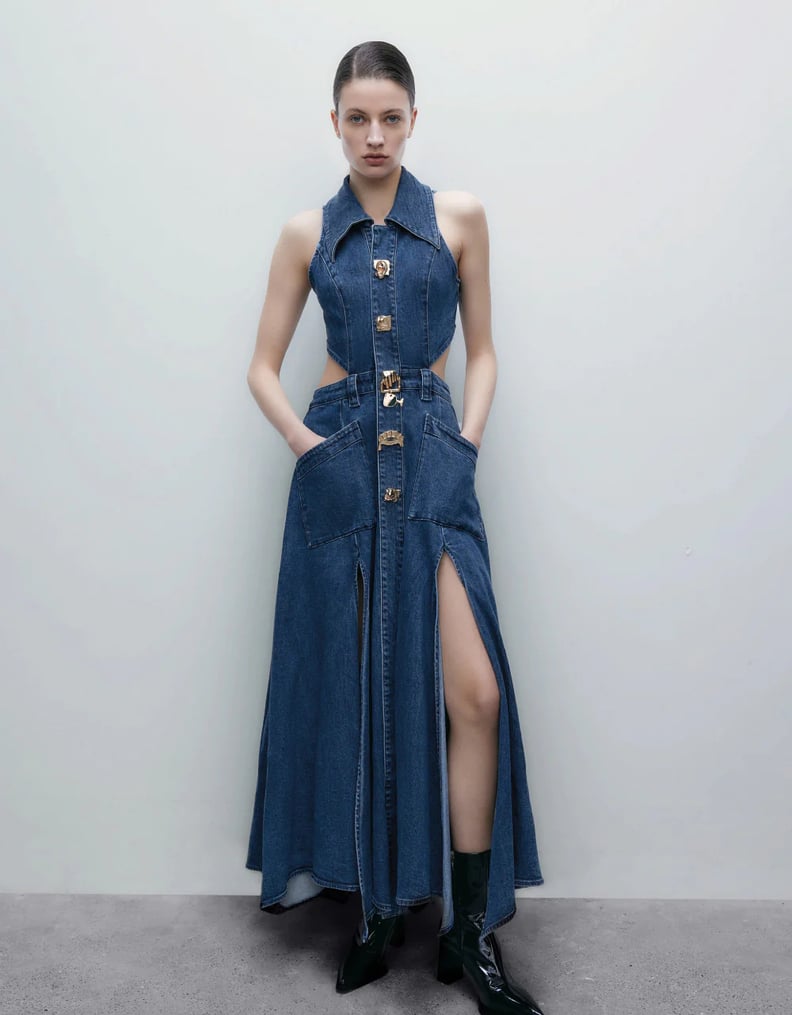 Urban Revivo
Urban Revivo Cutout Sleeveless Lapel Denim Dress ($149)
If you're looking for stores like Zara, you should highly consider Urban Revivo, which consistently churns out basics as well as silhouettes that are a little more unexpected, like this cutout maxi dress. Also stocking shoes and bags, as well as an impressive men's assortment, the site certainly won't let you down if you're in the mood for a shopping spree.
10
Cos
Cos Low-Rise Bootcut Wool-Crepe Trousers ($190)
If you go to Zara for elevated basics, it might be time to try Cos. The brand is known for minimalist fashion that's tailored and elegant. These sleek black trousers are a classic piece that will go with everything.
11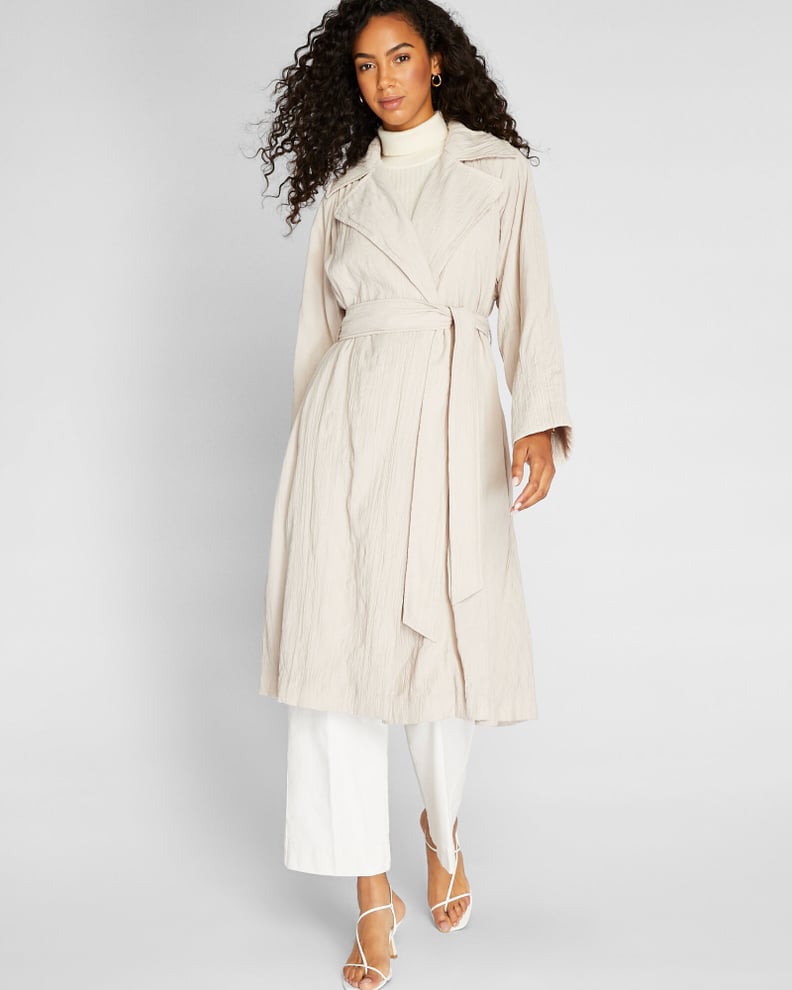 Club Monaco
Club Monaco Crinkle Trench Coat ($398)
If you're looking to pare down your closet, you might need a capsule wardrobe, and that's when we'd turn to Club Monaco. While the brand might be a bit pricier than Zara's general assortment, the quality is top notch, and the styles are ones you're going to want to have in your closet forever. This crinkle-effect trench is a perfect lightweight coat that you can layer with later on in the season.