11 Raincoats That Are So Cute, You'll Want to Wear Them When It's Sunny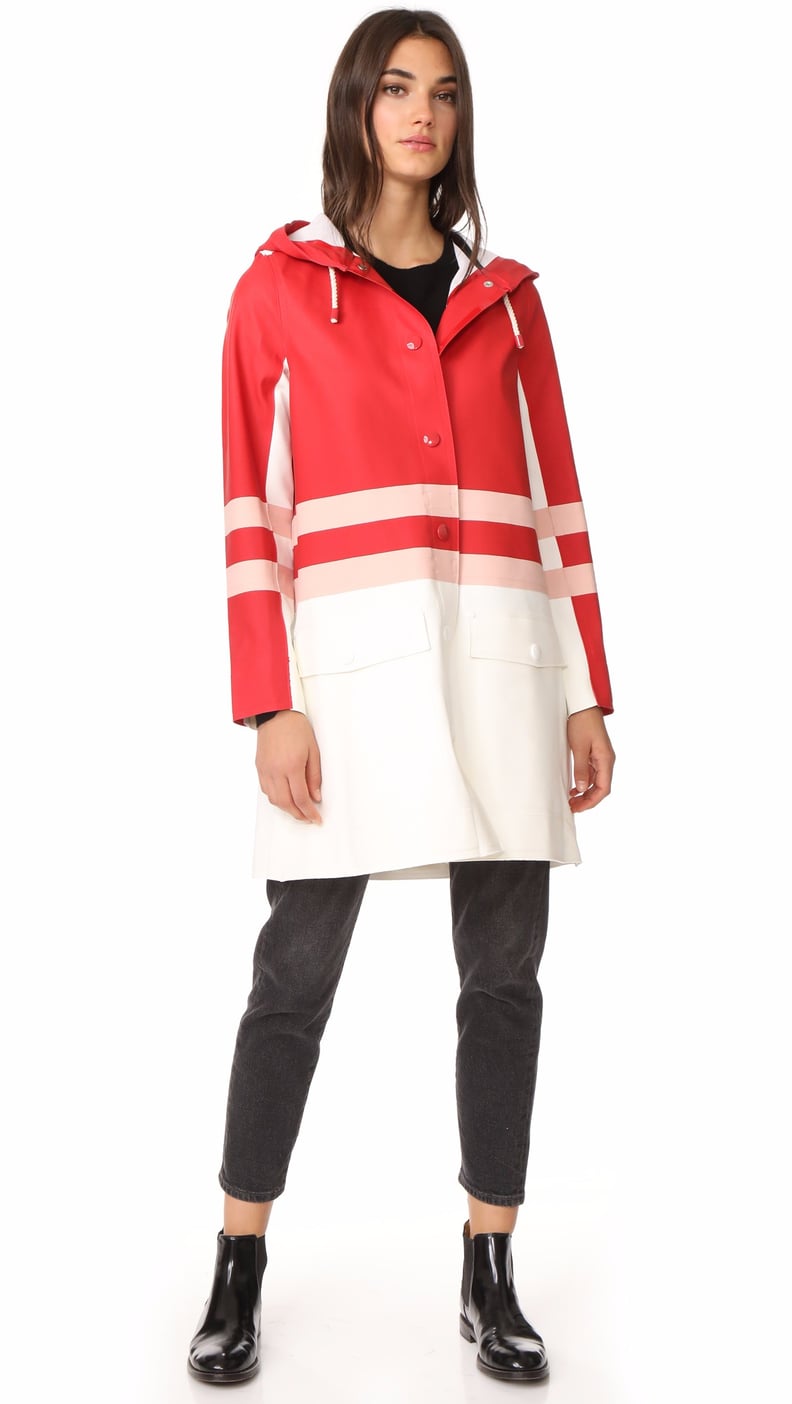 As POPSUGAR editors, we independently select and write about stuff we love and think you'll like too. If you buy a product we have recommended, we may receive affiliate commission, which in turn supports our work.
There's nothing worse than waking up in the morning with a cute outfit already in mind only to look out the window and see that it's pouring. Since umbrellas don't always do the job when you're walking against crazy sideways rain, raincoats become the ultimate lifesaver that keeps your outfit dry and fresh. Most of us think about raincoats as the giant yellow rubber jackets we were forced to wear as kids, but there are so many stylish pieces out there now. We shopped around and found some supercute coats that will not only keep you from getting soaked, but might even add some extra flare to your outfit.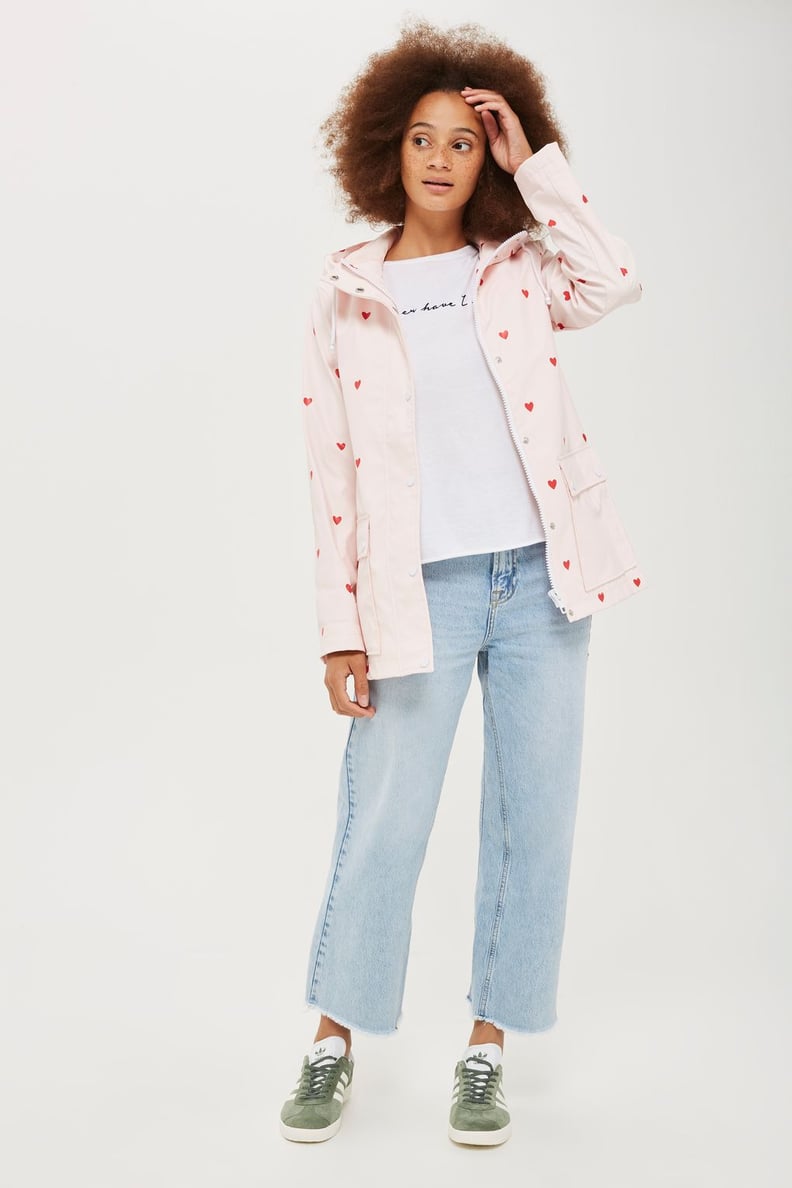 TopShop Love Heart Print Raincoat Mac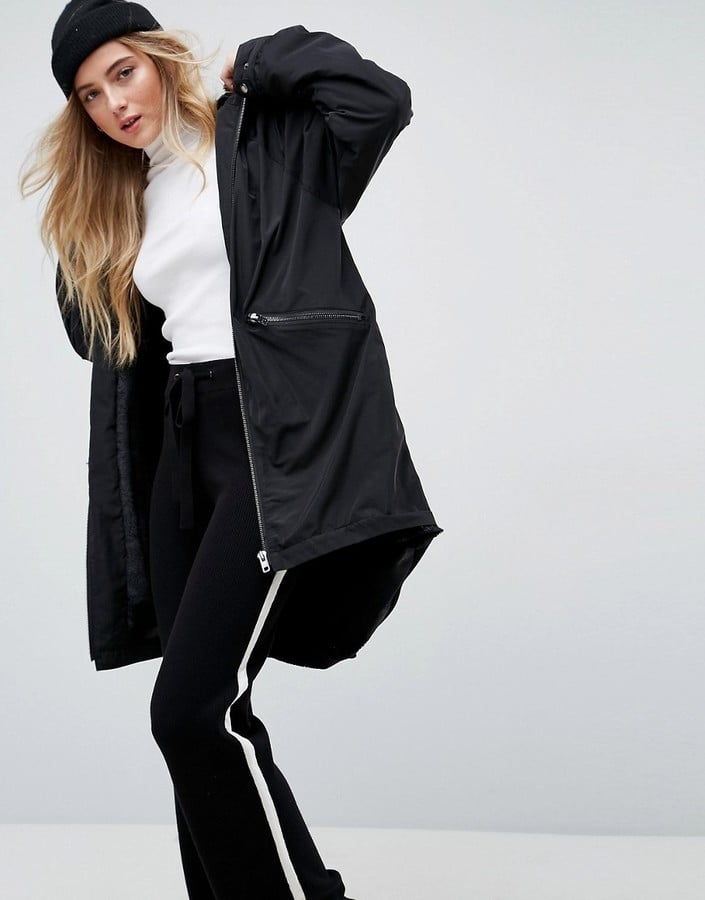 ASOS Midi Rain Jacket
This ASOS Midi Rain Jacket ($87) will keep you extra warm and cozy because the inside is lined with faux fur.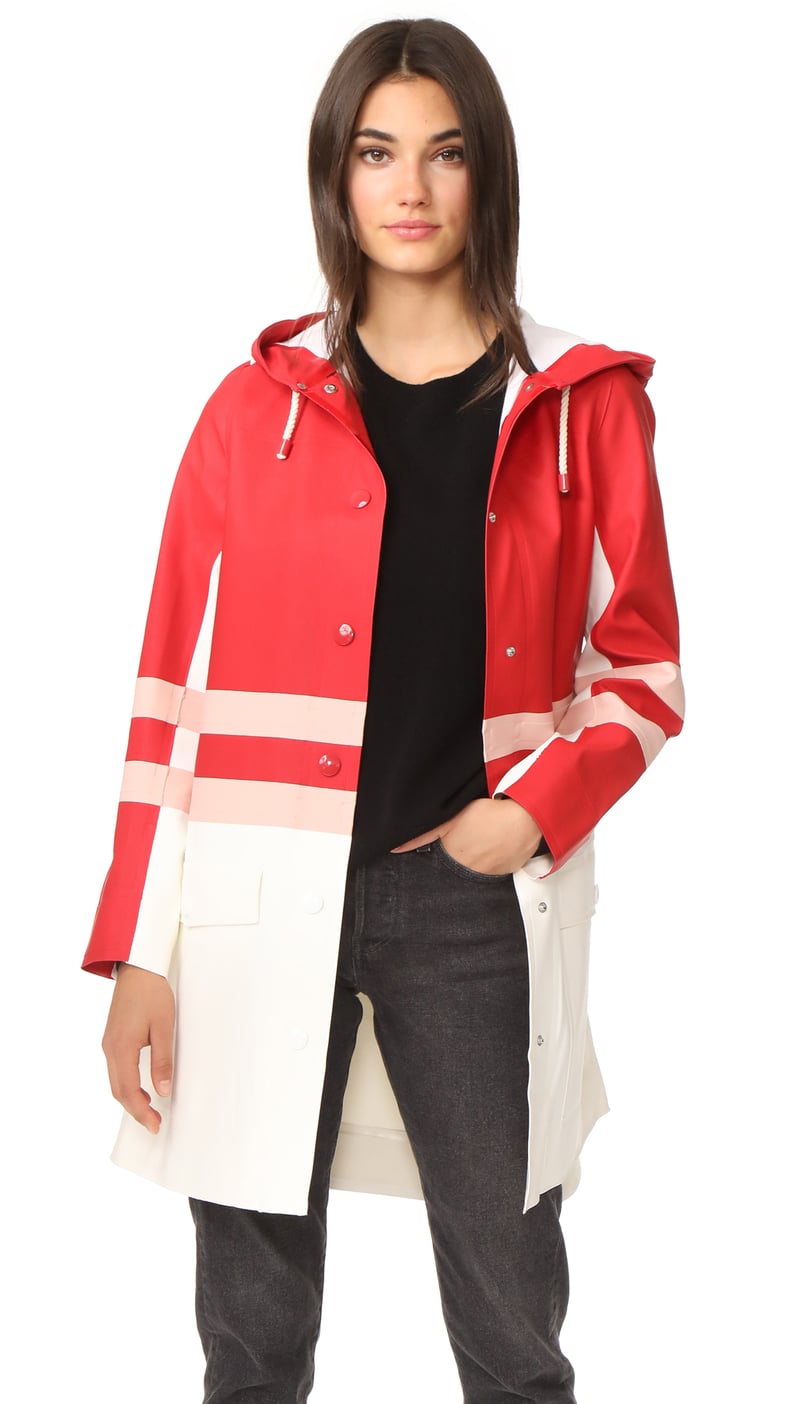 Marni Rain Jacket
This striped Marni Rain Jacket ($990) features large front pockets that button so you can keep your items safe from water.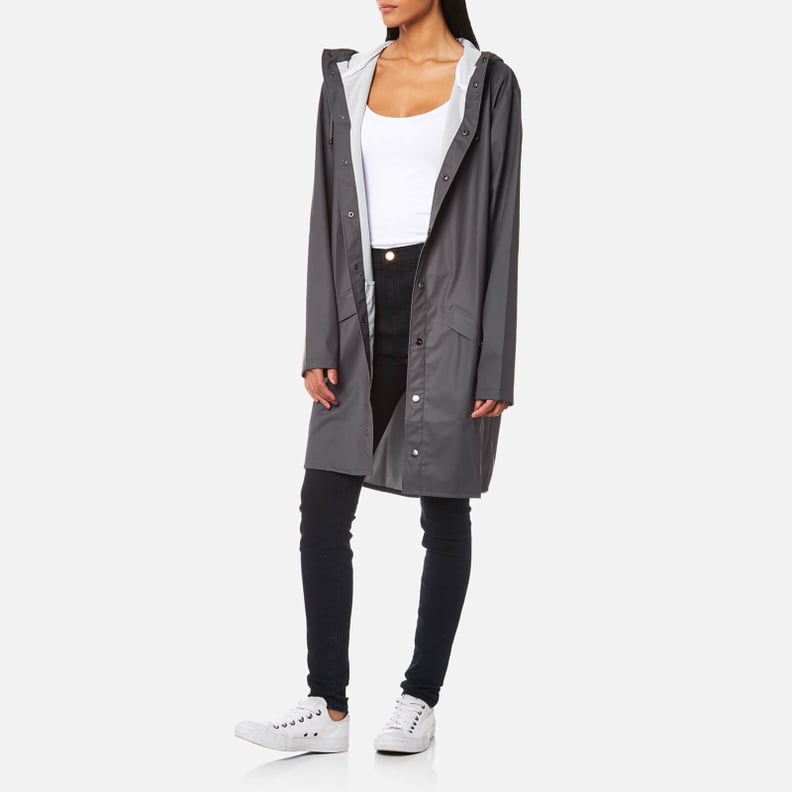 Rains Long Jacket Smoke
This Rains Long Jacket ($120) is a personal favorite. It's lightweight and an easy layer.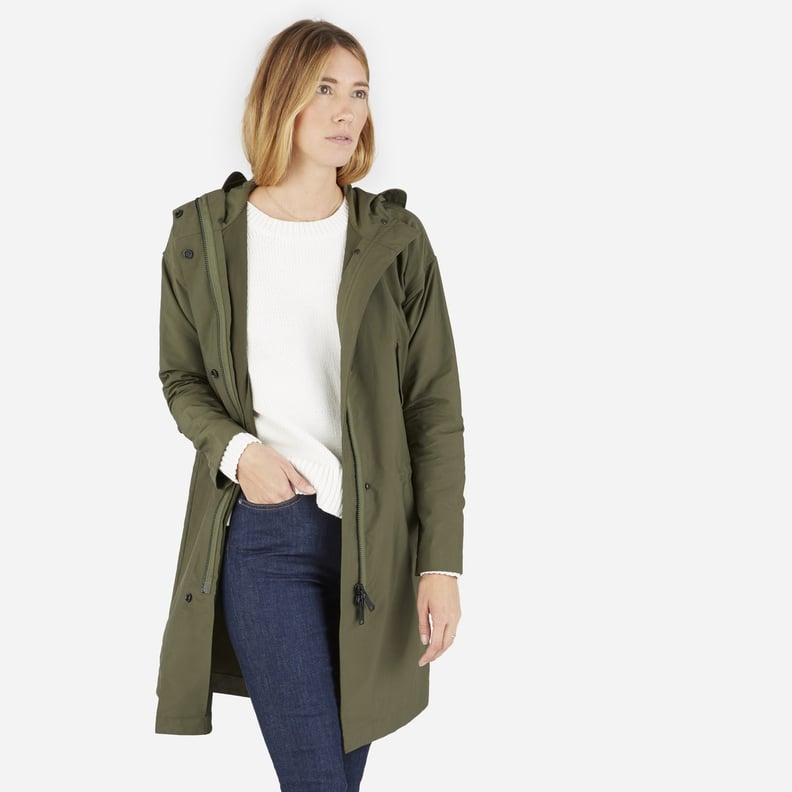 Everlane The City Anorak
A New Day Anorak Jacket
This light A New Day Anorak Jacket ($40) is great for transitional weather when you just need a thin layer for those misty drizzles.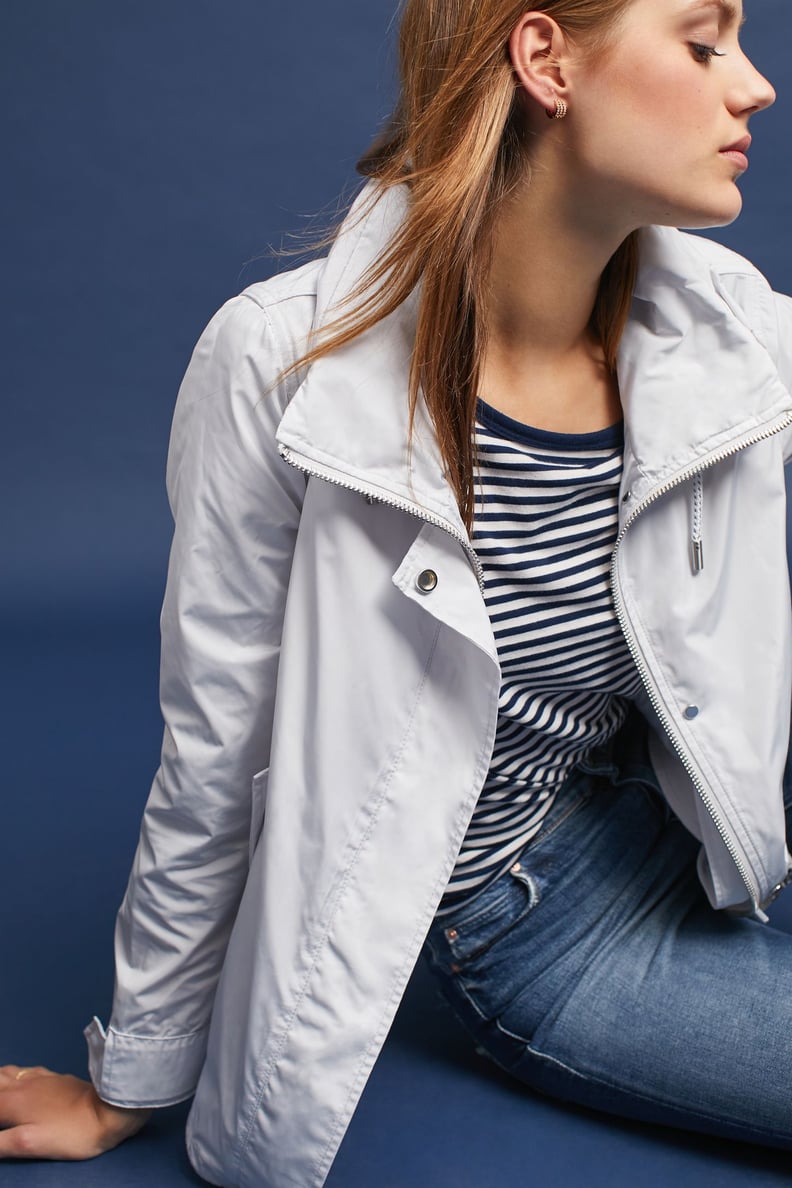 Northwest Rain Jacket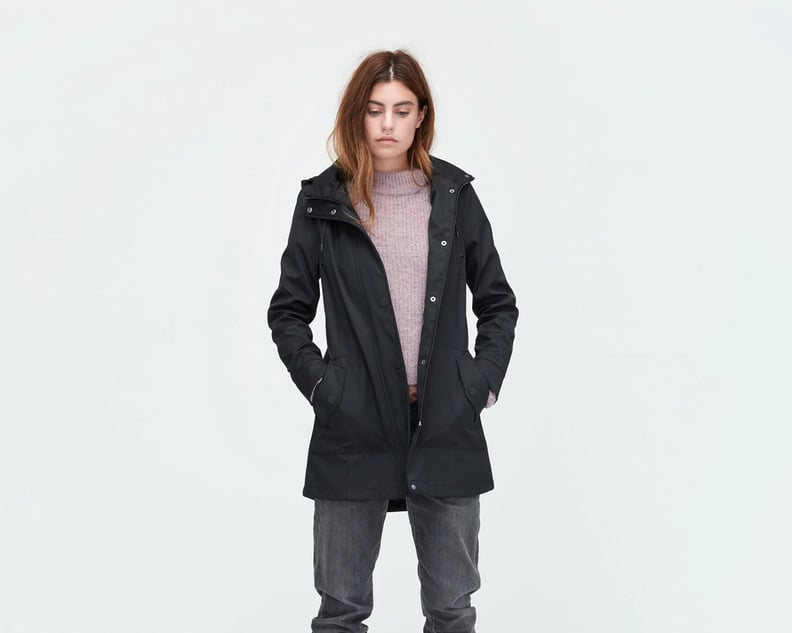 UGG Trench Rain Jacket
Even the zipper is waterproof on this UGG Trench Rain Jacket ($275), making it a reliable choice if you live in an extrarainy climate.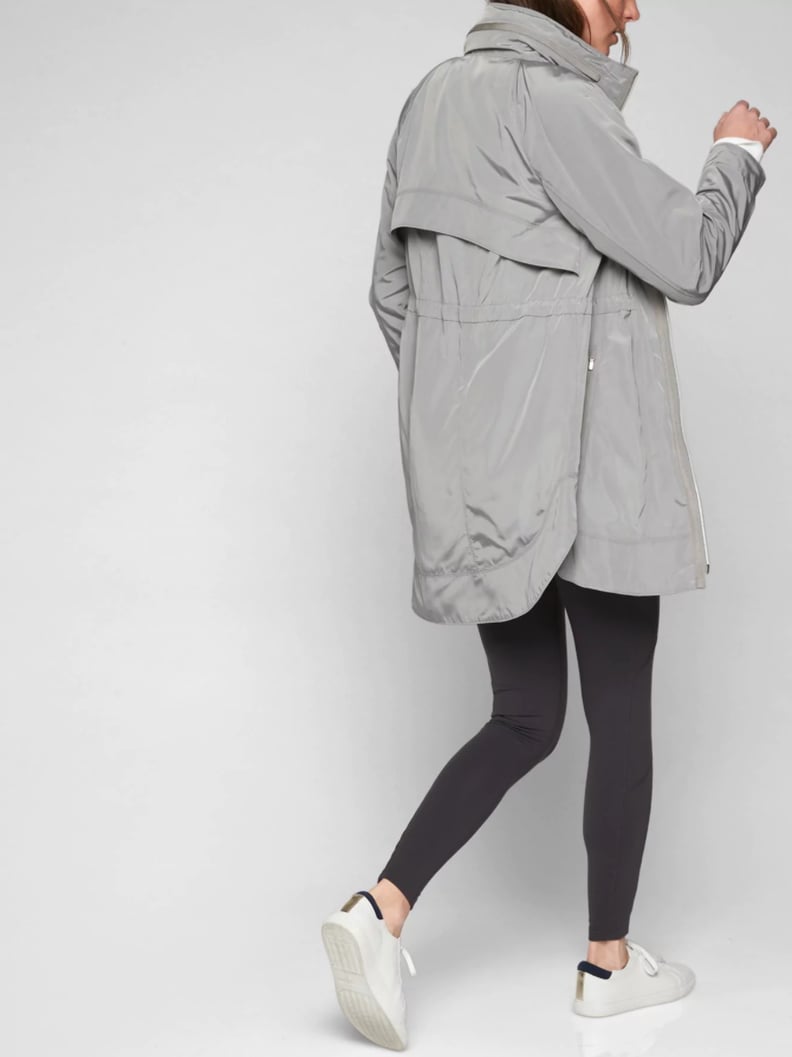 Athleta Drip Drop Jacket
If you're looking for a sportier choice, try this Athleta Drip Drop Jacket ($148). It features a stowaway hood, just in case.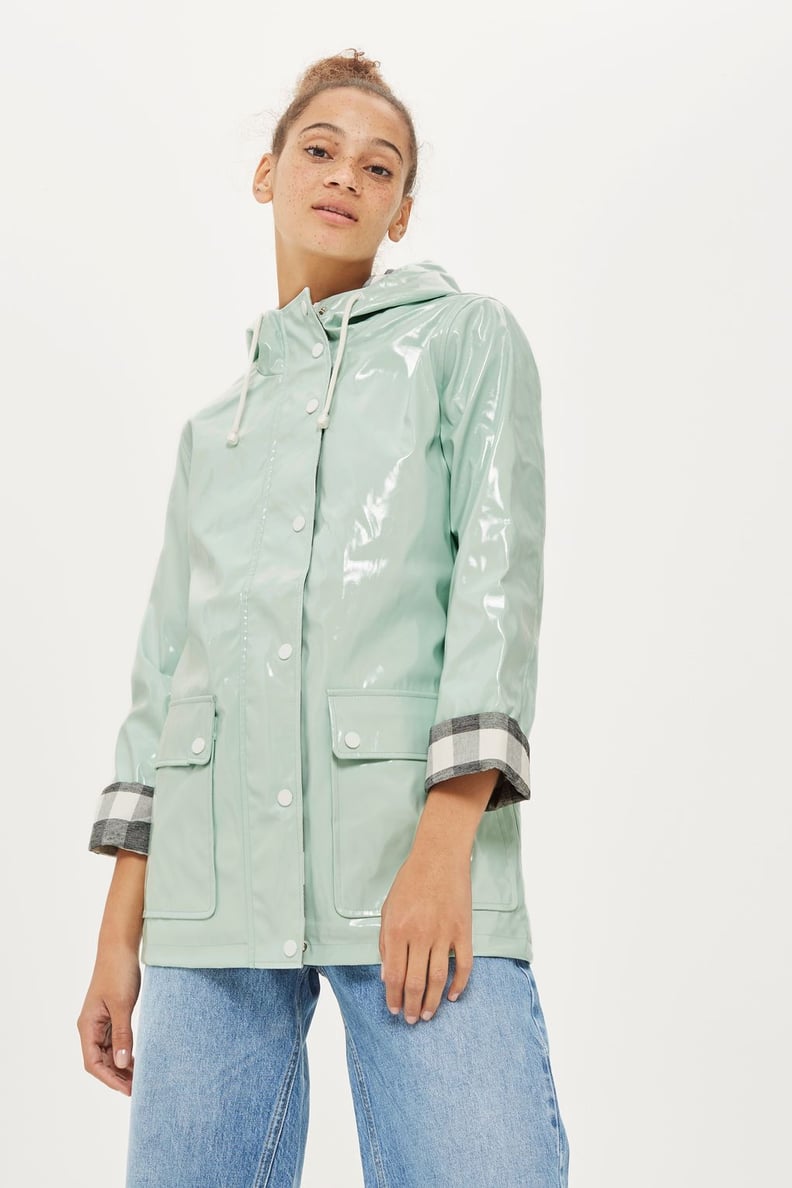 TopShop Vinyl Rain Mac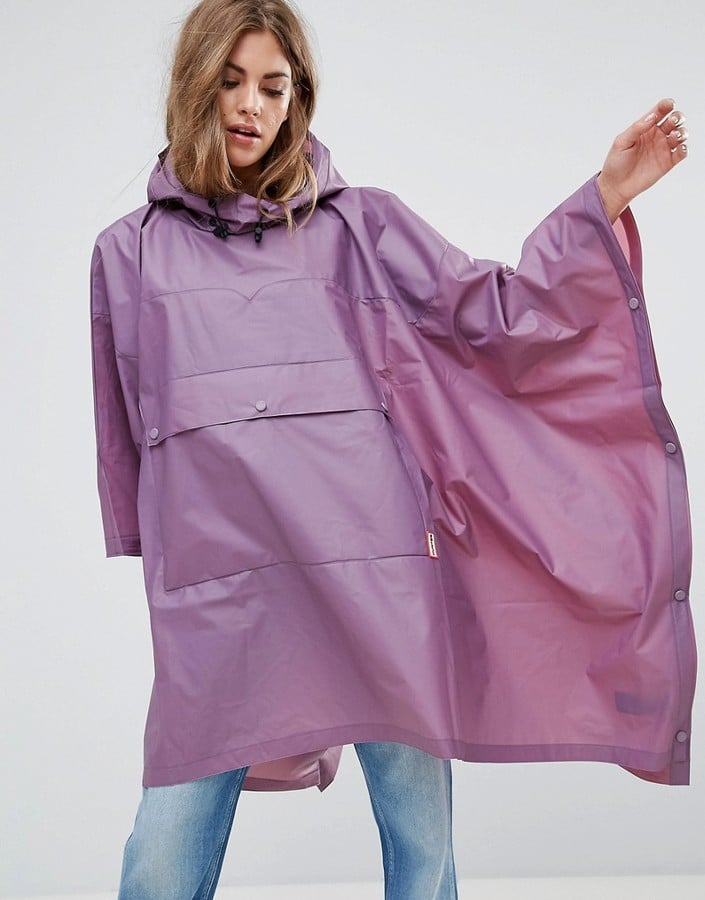 Hunter Clear Poncho