10 Ideas to Add to an Epic Summer Bucket List
Samantha Wennerstrom, author of the popular blog Could I Have That?, is POPSUGAR'S latest guest editor in partnership with Secret. She will be documenting her epic adventures while providing style, beauty, and lifestyle tips to inspire others to live out epic adventures of their own, right here on POPSUGAR.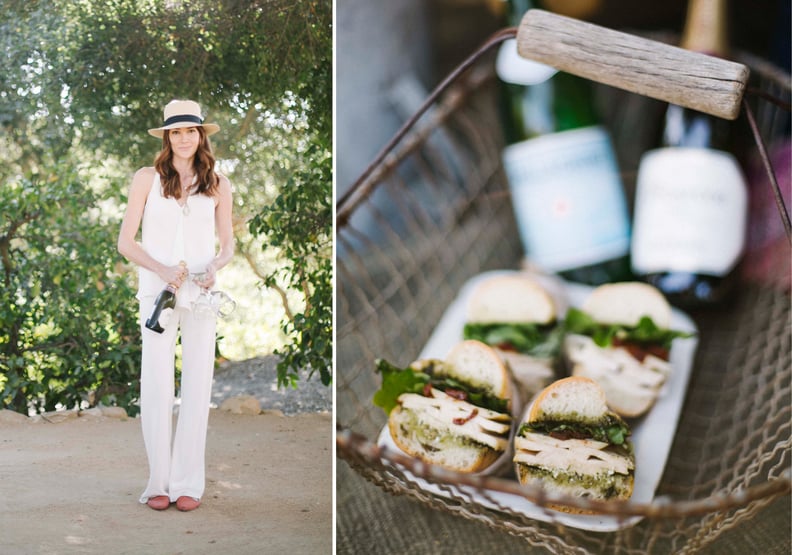 One thing I've learned about Summer days is that they come and go in the blink of an eye. While I like to keep things on a spontaneous level, planning ahead is sometimes a good idea to ensure every epic adventure happens without fail. So what's on my Summer bucket list? I'm about to spill it.
1. Head to the beach for a sunset bonfire on a warm Summer night. This has become a favorite tradition among my friends. We find a spot, set up our campfire with blankets, and start cooking up seafood tacos and skewers.
2. Have a white party. What better time to do it?
3. Head south of the border. Since Mexico is just hours away by plane or car, it's one of my favorite places to escape to. The water is crazy beautiful, and you can count on there being heat.
4. Host a backyard barbecue. Is it just me, or does the smell of charcoal instantly transport you to Summer days? My husband and I love firing up the BBQ and inviting friends over, especially on those warm days when cooking inside feels like a crime.
5. Spend an entire day at the beach. My packing list includes a cooler full of snacks and cold drinks, sunscreen, a towel, and an umbrella. Also, before I leave home, I use a swipe of Secret Hawaii Citrus Breeze Clear Gel with 48-hour odor protection to stay fresh through the hot day at the beach.
6. Star gaze on a clear night. Nothing sounds more romantic to me than getting cozy with someone special admiring the stars. It's completely cliché but oh so necessary on a perfectly clear night.
7. Take a spontaneous weekend road trip. The perfect plan for those three-day weekends is jumping in the car and going somewhere within a five-hour radius. Some of my favorite spots in California are Santa Ynez, Laguna Beach, Big Sur, Malibu, Carmel, Palm Springs, and San Diego. A good playlist and fun pit stops are essential to an epic road trip.
8. Have friends over for an outdoor movie screening. An old-school way of enjoying the season is to get a projector and a big sheet (or a blank wall if you have one on the side of your house). Set up a cozy area for friends to lounge on, break out classic candy, and play a crowd-pleasing flick.
9. Host a picnic. On those especially hot days, being outside in a shady place is infinitely better than being holed up at home. I love putting together a classic menu, getting my friends on board, and finding a sweet spot to spend a lazy afternoon.
10. Have a smash ball tournament. I have big plans to break a record with my friend this year. Plus, it's always a great way to work on your tan and burn some calories.