Target's Viral Satin Pajamas Are Your Sign to Live Luxuriously This Fall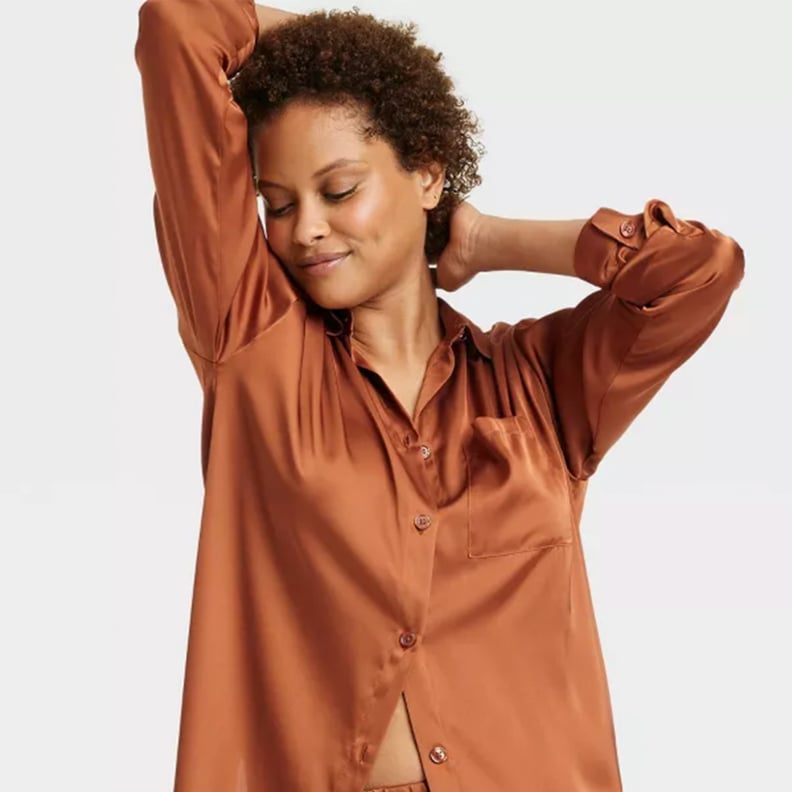 As POPSUGAR editors, we independently select and write about stuff we love and think you'll like too. If you buy a product we have recommended, we may receive affiliate commission, which in turn supports our work.
For once, having expensive taste won't hurt your bank account thanks to Target's affordable satin pajamas. As fall hues replace the vibrant pinks that defined summer, shoppers are taking the opportunity to hop on an innovative fashion trend: sleepwear as daywear. Since discovering the luxe pajamas, available in a warm chestnut brown and azure blue, TikTok users have wasted no time sharing their daytime styling tips. "Y'all, I could pop this on with a bag and just really be out living my best life," one TikTok user said as she modeled the outfit in the Target dressing room.
The full Stars Above pajama set includes a long-sleeve top, pants, a cami, shorts, a sleep dress, and a robe. As much as we love a matching moment, each individual piece from the set could work with your existing wardrobe. Going on a date or brunch with friends? Slip the cami on with a pair of flared jeans and ankle boots. Grabbing rooftop drinks? Swap the jeans out for a black miniskirt and tights. Plus, you can remove the tie on the robe and use it as a shawl or shrug to keep away the fall breeze as you run errands.
Several shoppers have also called out the similarity between the pajamas and TLC's outfit in the 1994 "Creep" music video. "It's giving TLC 'Creep,'" one TikTok user said as she posed in front of the mirror in the sleek pajamas. While the blue set is most similar to the set Tionne "T-Boz" Watkins wears in the video, shoppers have been partial to the brown set for its autumnal tones. Some fans of the pajamas have even requested additional colors, including forest green and maroon.
If you're looking for an outfit that's comfortable and will leave you feeling like the queen of fall, this is it. No matter how you style the pajama set, the shimmering fabric and rich colors instantly make any ensemble feel a little bit more luxurious. After all, there's something magical about wearing a matching set.
Ahead, shop the versatile Stars Above pajama set in both colors, and see what TikTok shoppers have to say about the chic sleepwear.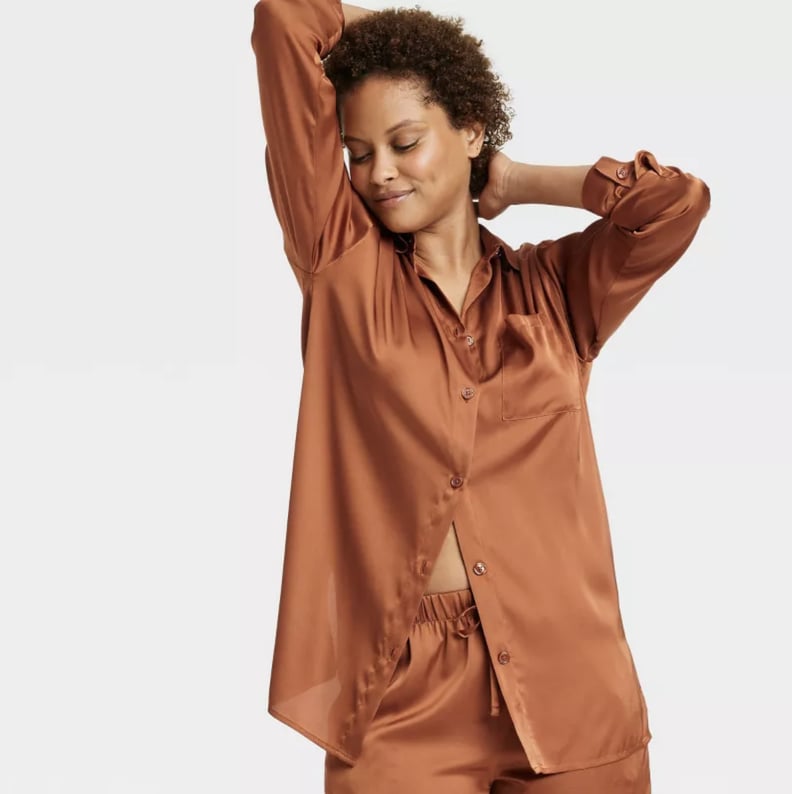 Target Stars Above Satin Pajama Set in Brown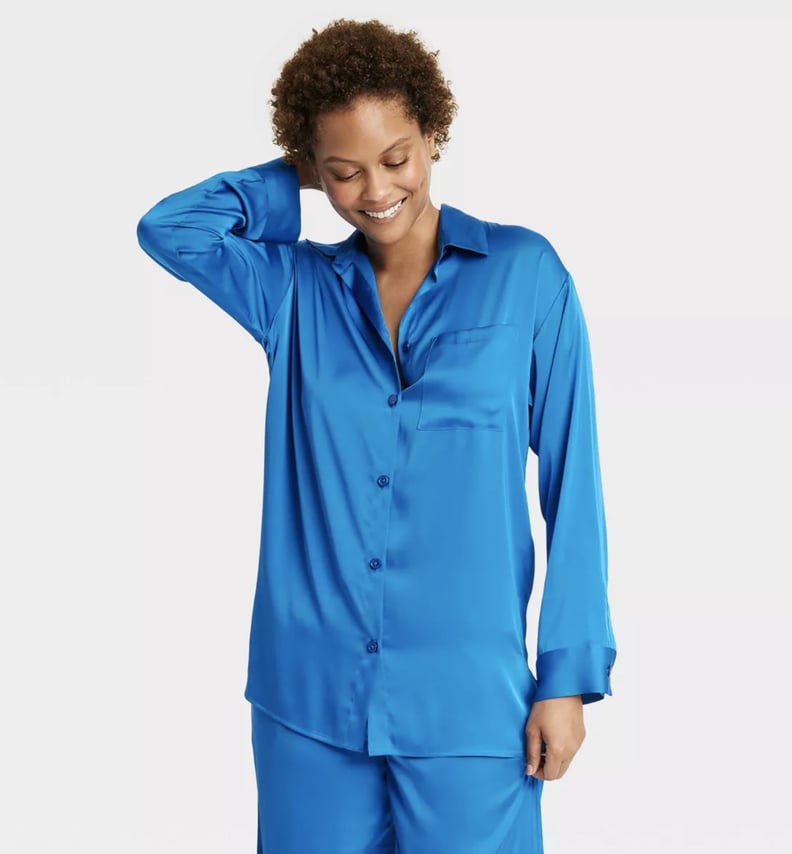 Target Stars Above Satin Pajama Set in Blue
Target's Satin Pajama Set on TikTok
If you're petite, be aware that the hem of the pajama pants might drag on the floor, making these perfect for styling with heeled boots, lugged loafers, or platform sneakers.
If you have a longer torso, you might want to size up on the robe as it boasts a short hemline.
When selecting your chemise size, keep in mind that if you have longer legs, the night dress may fit more like a minidress than a midi dress. If you're looking for a longer hemline, you may want to consider sizing up.
If you have a fuller bust, you might feel more comfortable pairing the pajama set with a matching bralette or another piece from your wardrobe instead of the cami.
If you're looking to accentuate your curves, you may want to size down; if you're looking for a looser fit, you can also size up and experiment with styling options, like this TikTok user who chose to wear the long-sleeve top half buttoned.