Tati Gabrielle Shares the Powerful Message Behind Her Oscars Look
For the 2022 Oscars, Tati Gabrielle knew she wanted her look to make an impact far beyond the red carpet. The 26-year-old actress — who currently stars as Gaia on The CW sci-fi show "The 100" and also plays Marienne on Netflix's "You" — decided to make sustainability a central part of the message behind her ensemble.
She stepped out in a custom design by Hellessy that features an exaggerated off-the-shoulder silhouette, voluminous sleeves, and dramatic fringe detailing. "The inspiration is full goddess vibes," Gabrielle tells POPSUGAR. "The cape and the fringing that drips down is just stunning, and I love the movement that the fringing gives to the whole look."
For beauty, Gabrielle turned to the Roaring '20s for inspiration. "We are doing a finger wave for my hair, and the makeup is simple with a touch of gold flaking, which ties in with the sustainable gold jewelry I'm wearing," she says.
The aesthetic details were only part of why she chose her ethereal, Grecian-inspired look. The gown's material was another attractive design element for Gabrielle. "I feel amazing in it and even more so as the planet was not harmed when making it," she says.
Woven together using Tencel branded lyocell and modal fibers — produced from natural raw-material wood — the dress is intended to offer commentary on the importance of environmental justice. "It means so much to me because I want my children to see a green world, to go outside and breathe," Gabrielle says. "We only have so much time to save our planet and stop the negative impact that the fashion industry has on it. That's why I think it's important at the Oscars, and with the level of influence that this event has, that we keep spreading this message and be pioneers."
The Oscars red carpet arguably has the most visibility of all the awards shows, and she's optimistic that by leveraging that platform to send a message, she's inspiring others to do the same. "I hope that more people start to wake up," she says. "And that more designers and more brands realize how important it really is to make a change."
"We only have so much time to save our planet and stop the negative impact that the fashion industry has on it."
Beyond the sustainability aspect of her Oscars look, Gabrielle also prioritized being able to move freely in whatever she wound up wearing. "Comfortability is always key for me," she shares, adding that the items she always carries in her handbag at events are her phone, lip gloss, and a crystal or a totem for her own anxiety and peace.
Her best advice for managing nerves before walking the red carpet is knowing that even if you need a moment to collect yourself and the photographers are snapping away, you can still find a way to ensure your photos don't result in any snafus. "I was once told that if you ever need to adjust yourself on the red carpet, look down or turn around," Gabrielle says. "The photographers won't use a picture where your eyes can't be seen."
Ahead, Gabrielle walks POPSUGAR through a day in the life of an actor getting ready for the Oscars in 2022.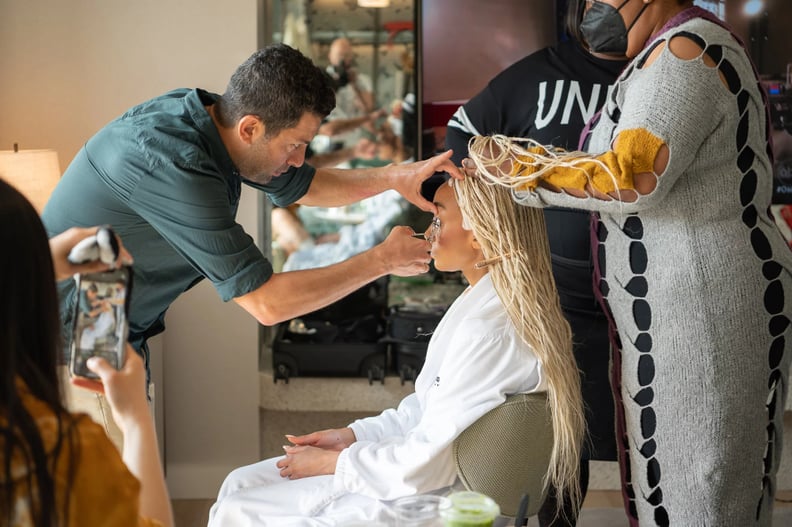 9 a.m.: Breakfast and Beauty
Off to the races! My whole team arrives at the hotel. I throw some tunes on to get the party started as we kick it all into gear, starting glam and eating macarons — my favorite dessert for breakfast.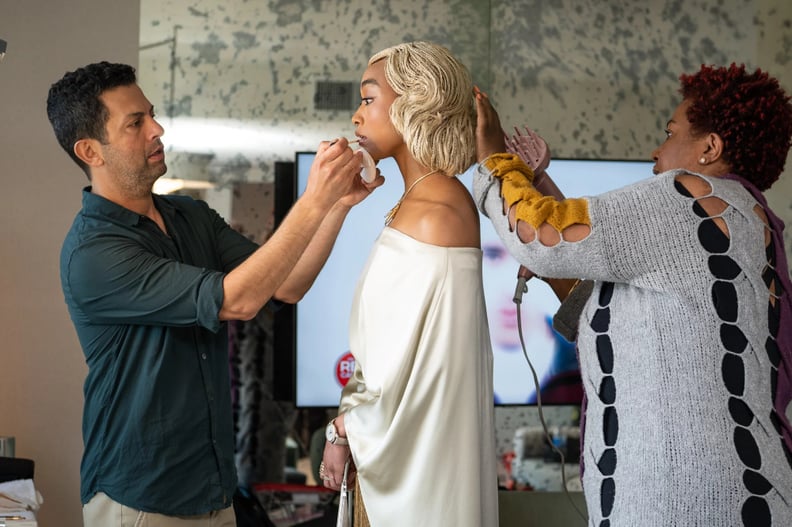 12 p.m.: Playing Dress-Up
This is when my stomach drops and the nerves set in — and the Champagne comes out. We just finished glam and it's time to get dressed. I pick out my accessories and slip the dress on, dancing the whole way through.
3 p.m.: That Just Happened?!
I just finished my first Oscars red carpet walk! Ahh! I am in a state of absolute surrealism, digesting it all. I begin my walk up those famed stairs of the Dolby Theater, heading inside in just pure awe and over the moon with joy.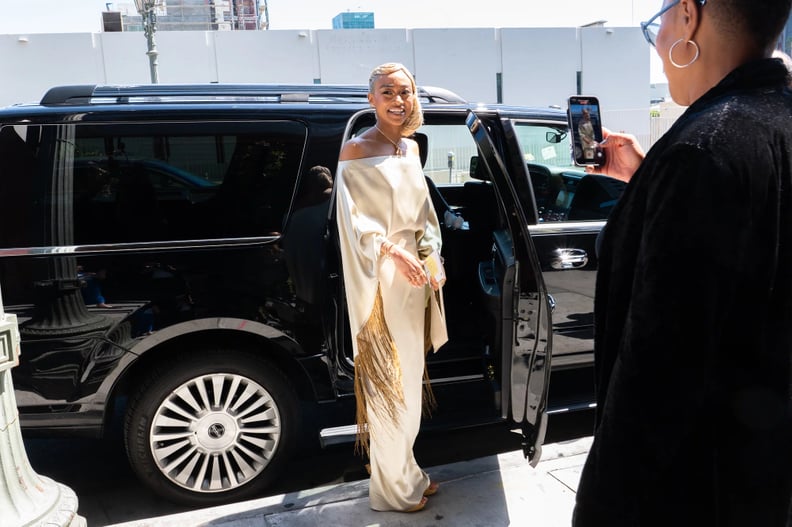 8 p.m.: All's Well That Ends Well
The ceremony is coming to an end. I am filled with so much ecstasy and inspiration. I step out of the theater for a moment with a friend for a quick snack and photo op next to one of the huge Oscar statues, just cheesing away.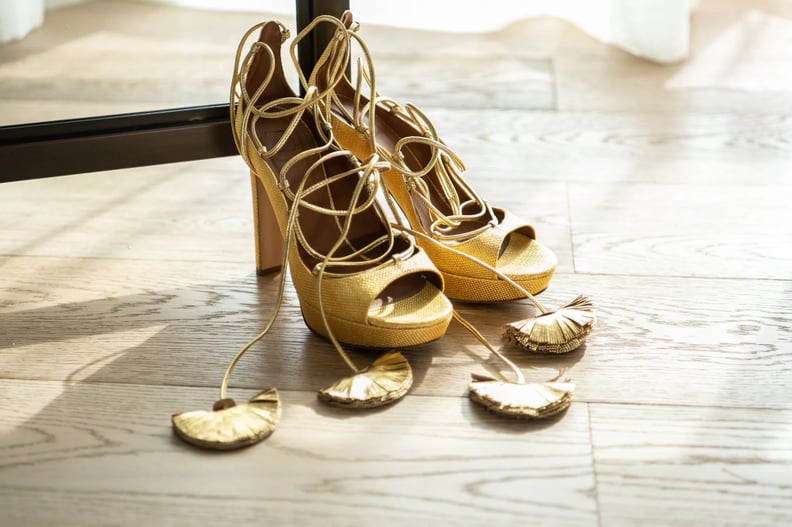 10 p.m.: Ready to Crash!
I am back at the hotel joyfully exhausted from the adrenaline of the day (and crazy jet lag). I sit with my stylist and friend, Jean, and my lil chihuahua, Nas, eating fried chicken and downloading about the day/night. The thought in my head? Can't wait to do it all over again, and next time, with a nomination. ;)