Taylor's Swift's Style Evolution Might Have Something to Do With Her Dating Life
When you're in a relationship with someone, it's only natural if his or her sense of style starts to rub off on you sooner or later. Got an SO with a sneaker addiction? You may end up rocking a pair. Dating a guy who loves plaid? Bring on those flannel shirts. Which is why we can't say we were shocked when we realized that with each new boyfriend, Taylor Swift seems to switch up her look.
Just look at how quickly the singer went back to her old, retro-inspired ways when she started hanging with Tom Hiddleston. Those edgy, revealing pieces she preferred while dating Calvin Harris were replaced by cozy-cute, classic looks — including a quilted navy jacket that perfectly matched Tom's while the two visited England.
We're not judging — we've been there too, girl (please, never bring up our Ed Hardy phase), and it's fun to see that sometimes this star is just like us. Scroll though to see Taylor's relationship-related style transformations, from a Joe Jonas-loving Disney cutie to the hats she loved while with Jake Gyllenhaal.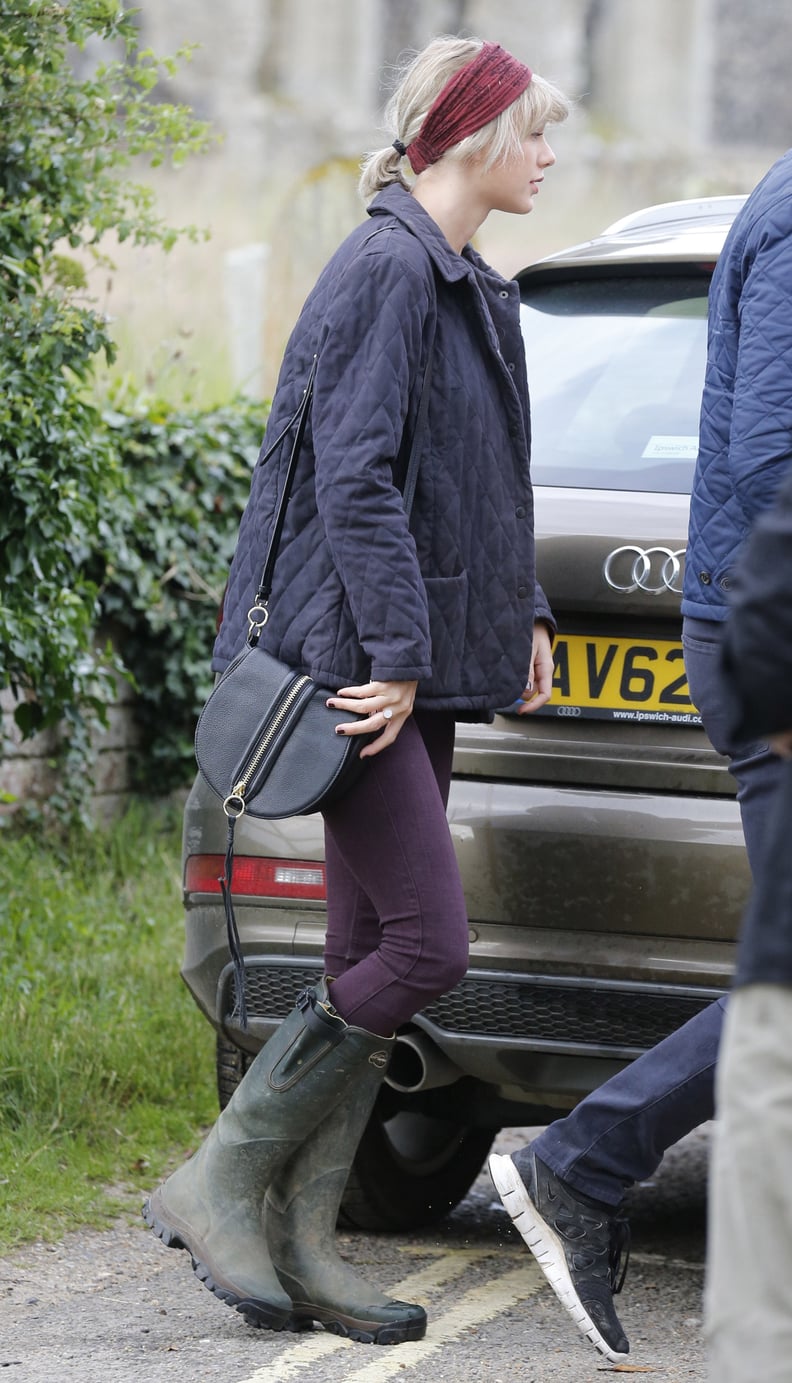 Tom Hiddleston
When Taylor met with Tom's family in Suffolk, England, she opted for a light jacket, colored jeans, rain boots, and a crossbody bag, accessorizing with a wide headband.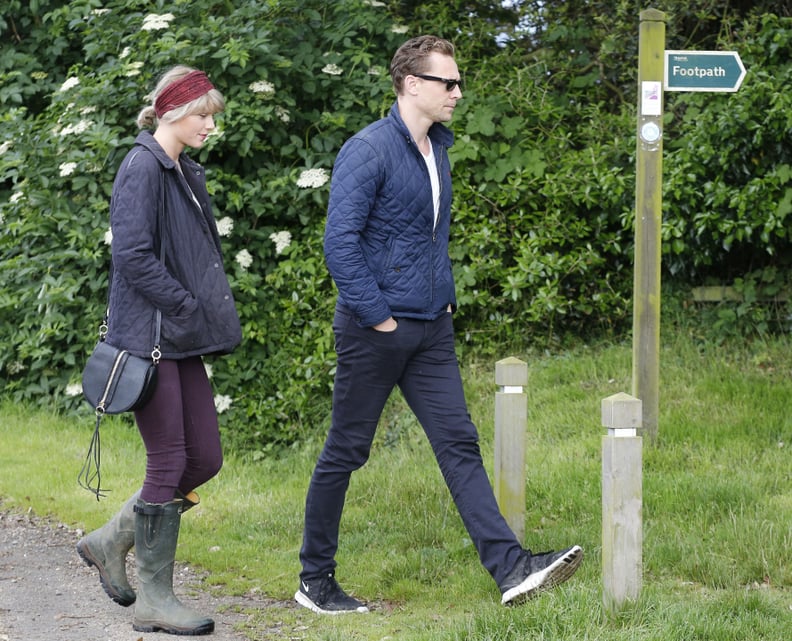 But the best part of her look? That she matched her newest love. Just look at how similar their quilted jackets are!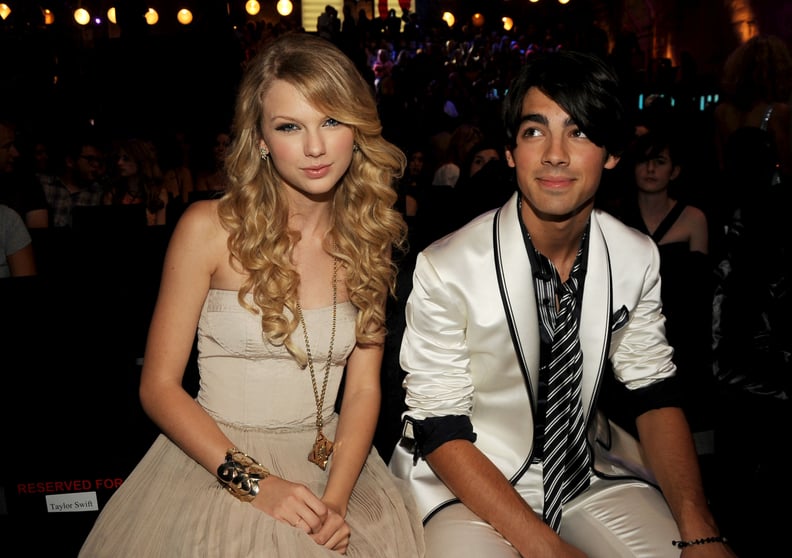 Joe Jonas
Taylor and Joe were once considered Disney royalty. Her style was sweet and PG-13, consisting of flirty dresses and just the right amount of accessories.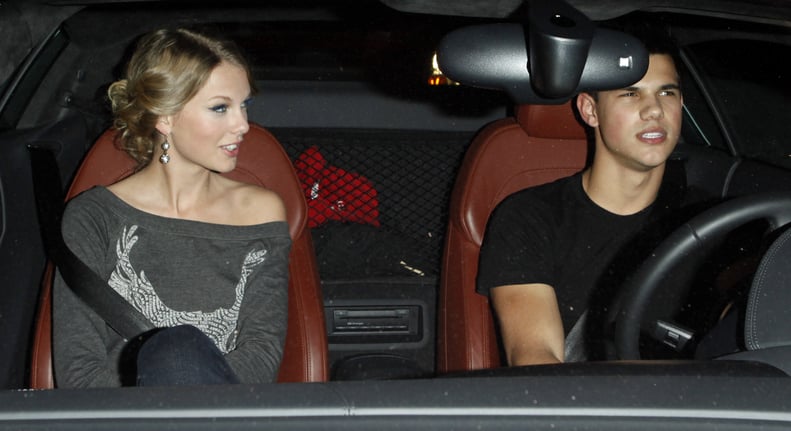 Taylor Lautner
During her fling with Taylor Lautner, Swift kept it casual but still got a little fancy from time to time. Jeans and sweatshirts were totally the norm, but date night called for drop earrings to amp things up a bit.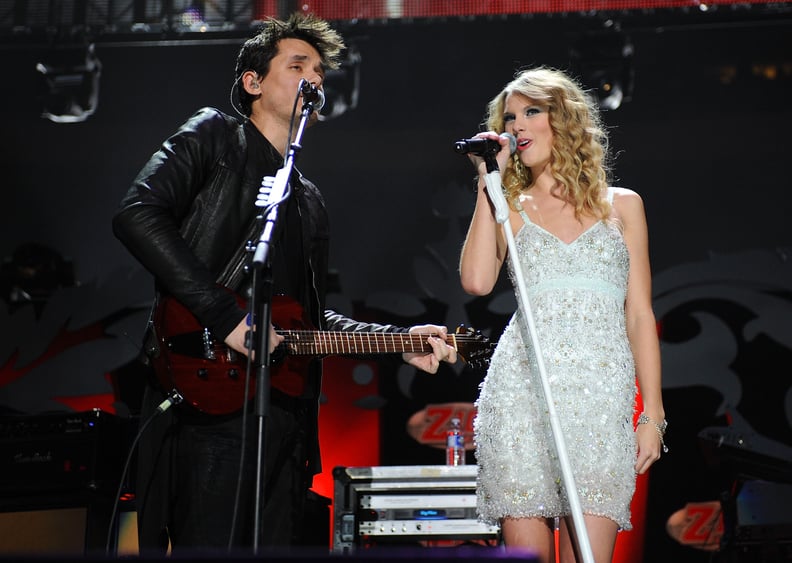 John Mayer
This was Taylor's "I'm dating an older guy so I have to play it cool" phase. It was full of looks that were slightly more sexy but still stuck with her signature style. She occasionally rocked boots with her sparkly minidresses.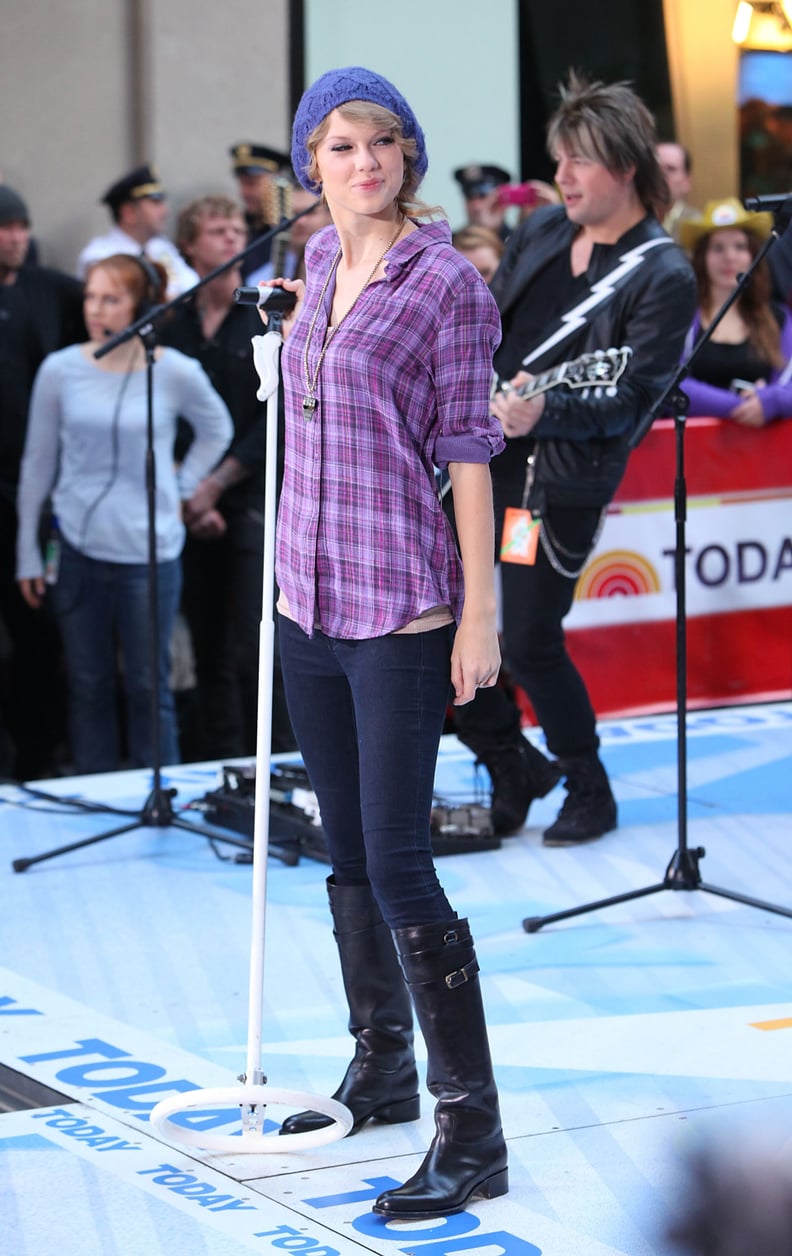 Jake Gyllenhaal
With Jake, Taylor's style got very artsy NYC, and we began to wonder how many slouchy beanies and plaid shirts this girl owned. She also rocked the occasional scarf, which we assume she left at Jake's sister's house (Maggie Gyllenhaal), according to her song lyrics.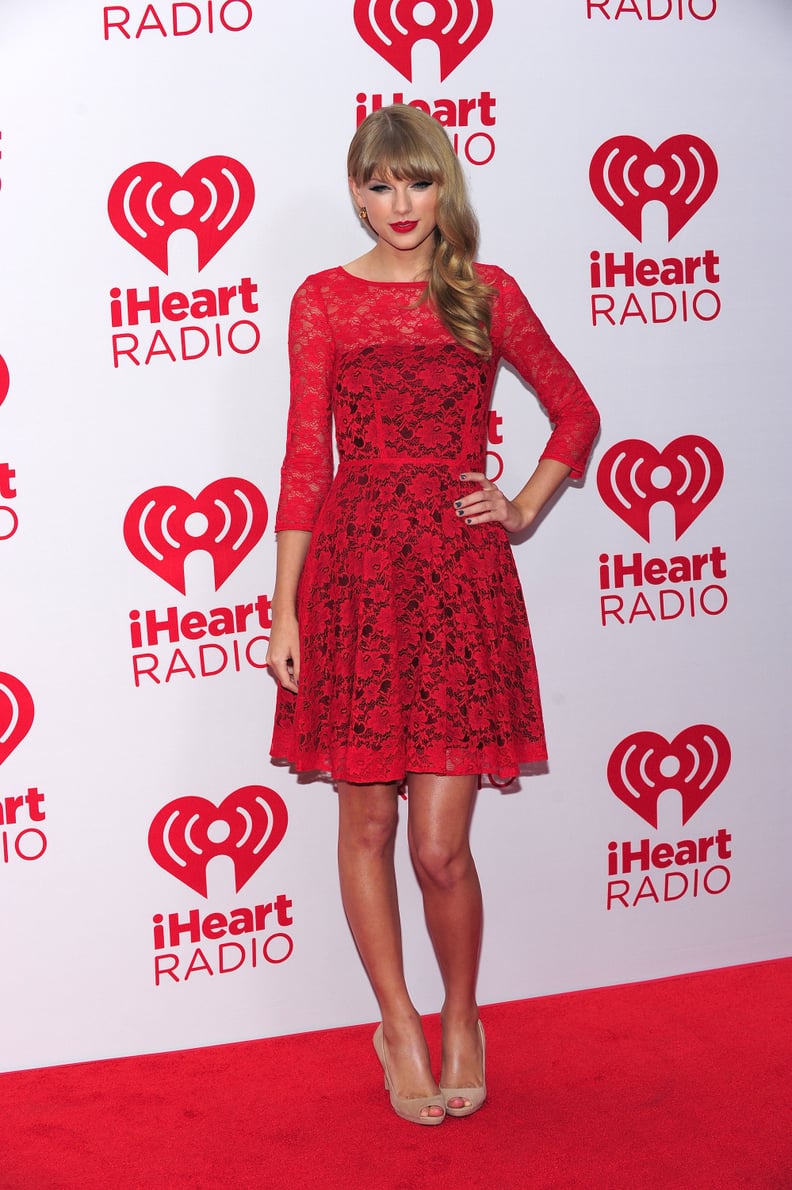 Conor Kennedy
After spending a Summer at the Kennedy compound, Taylor began reaching for feminine fit-and-flares and classic staples. Being around a family with such iconic and classic American style will definitely do that to a girl.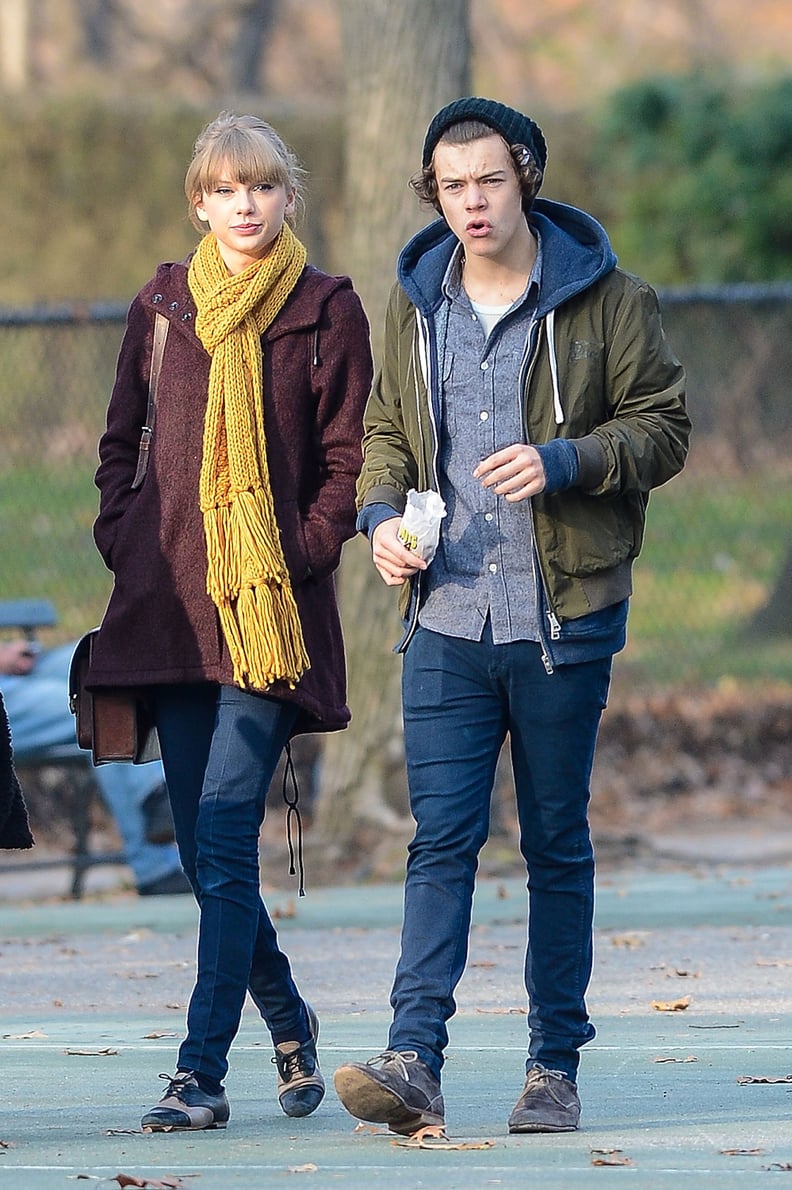 Harry Styles
Taylor's everyday style got grungy when she was with bad-boy band member Harry Styles. Layers, leather jackets, and tons of warm colors were her go-tos.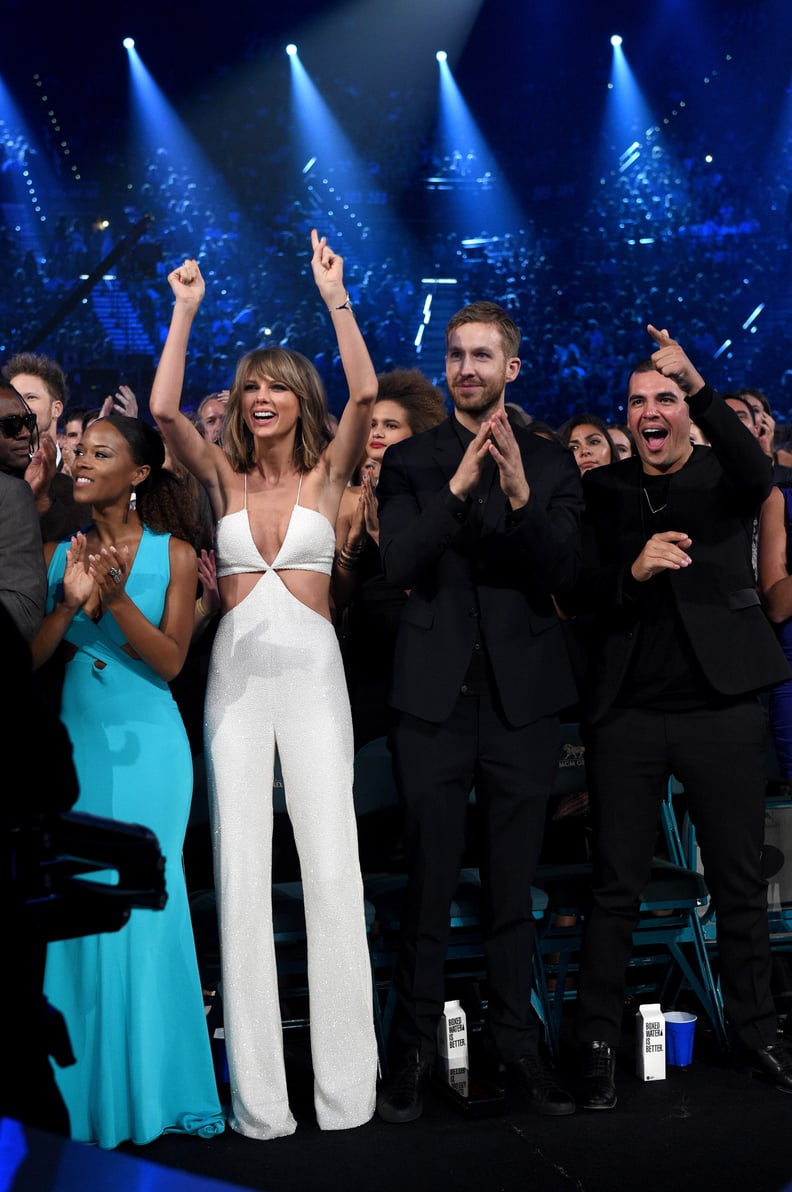 Calvin Harris
While we admit Taylor's single-girl style was sexy — and lasted years, people, years! — it got even more daring with Calvin in the picture. Aside from her revealing Balmain jumpsuit, her "Bad Blood" video included tons of tight cutout styles, and her 1989 tour was hotter than ever.
A year into dating Adam Wiles — Calvin Harris's real name — and Taylor had transformed, incorporating items like chokers, velvet dresses, and midlength plaid dresses into her wardrobe. While some could argue this was really Anna Wintour's doing, Taylor still wore something unexpected that was definitely for her ex-boyfriend: she went to Coachella, where she wore a graphic Calvin Harris jacket perfect for desert dancing.