When we think prom, our mind immediately goes to the coral-colored creations that we rocked to our own big event: slightly sexy, somewhat expected, and something that definitely wouldn't cut it on a red carpet. But that's not the case for Kyemah McEntyre, who ended her high school career on an extremely high note, wearing a red, patterned creation of her own that would have easily been at home at the Met Gala.
After the 18-year-old took to social media to post photos of her low-cut, full-skirted gown — one of which she captioned, "This is for always being labeled as, 'ugly' or 'angry.' Thank God, stereotypes are just opinions." — they soon went viral. No doubt this is the best way to prove those haters wrong. Keep scrolling to see her look from every stunning angle as we call up our old schools and beg for a do-over.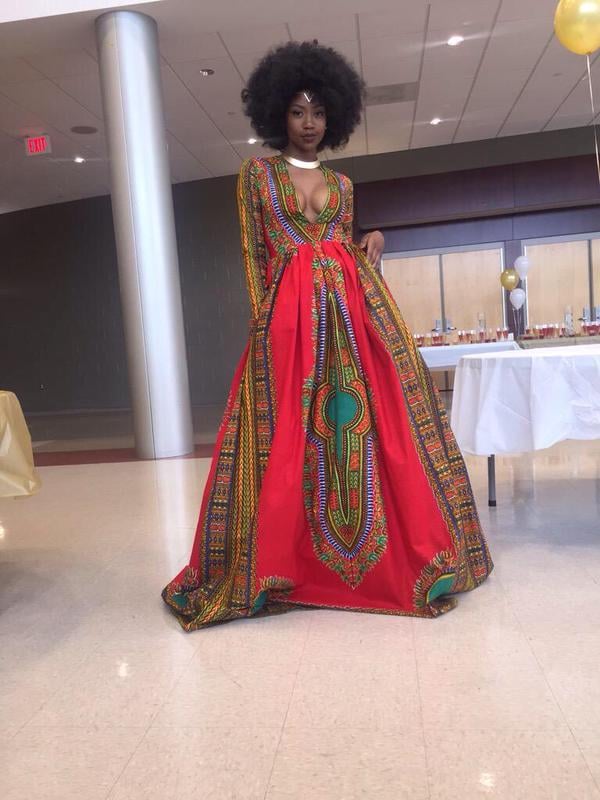 Kyemah posted a photo of her gown on social media, and it soon went viral. With good reason, too — it's absolutely gorgeous!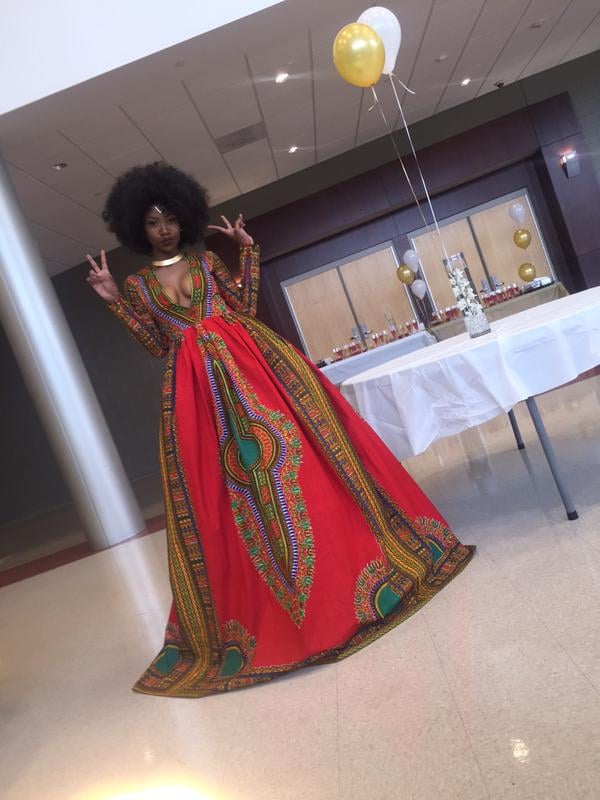 We wish we were this talented at 18. This girl no doubt has a bright future ahead of her.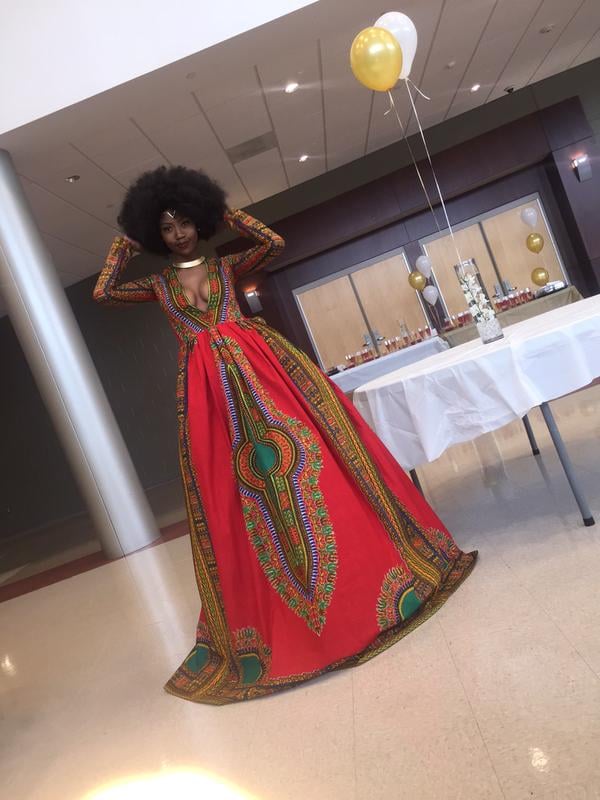 Even the accessories she chose — a headpiece and a metal choker necklace — paired perfectly with her prom look.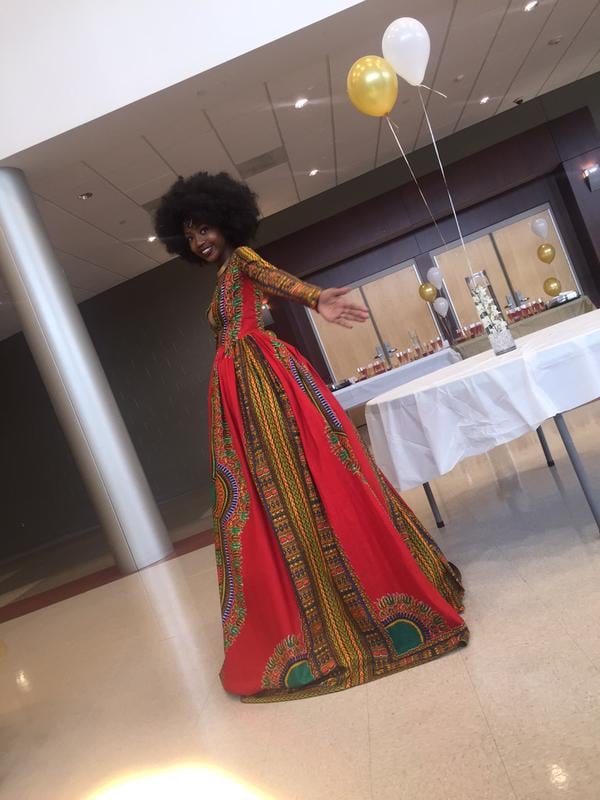 Apparently the teen was once bullied, saying that this dress was for "always being labeled as, 'ugly' or 'angry.'" Hi, haters!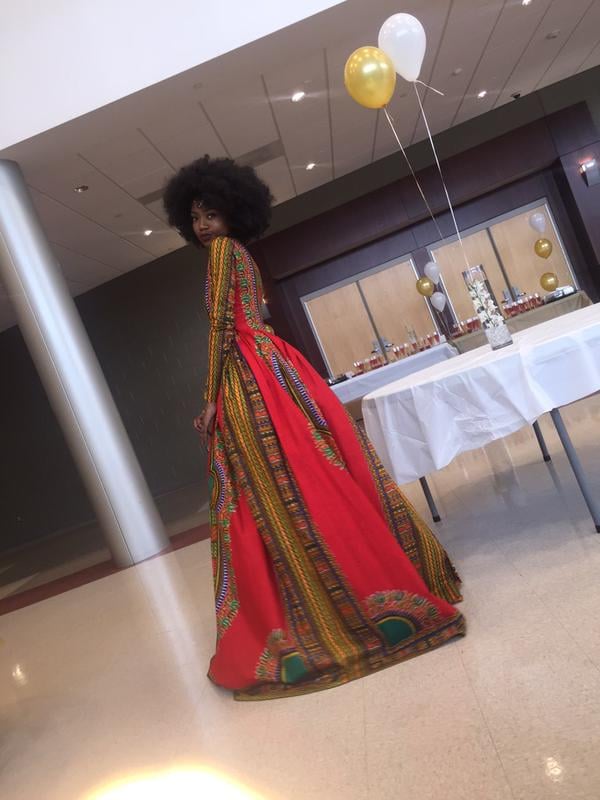 From the side, you can see more of her detailed design. We're sure celebrities would line up to wear this one! Kyemah recently posted her sketch to Instagram, proving that this dress was months in the making.