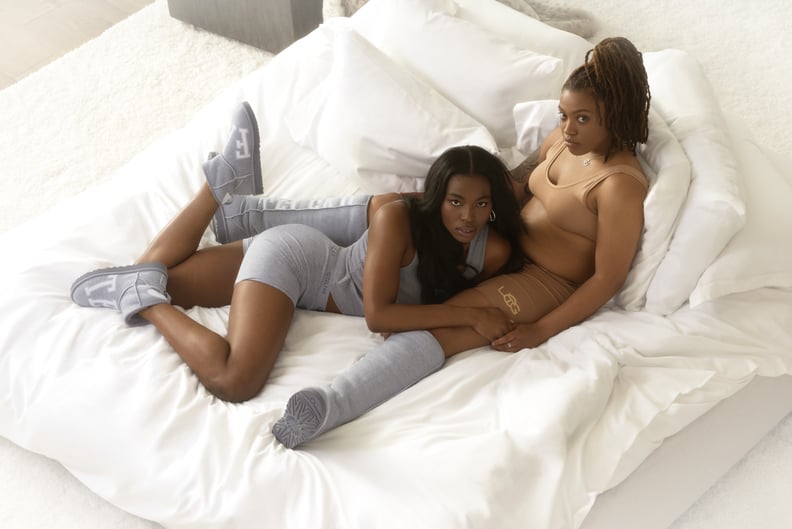 Telfar
Telfar
As POPSUGAR editors, we independently select and write about stuff we love and think you'll like too. If you buy a product we have recommended, we may receive affiliate commission, which in turn supports our work.
Telfar Clemens, the designer behind the "Bushwick Birkin," has released his highly-anticipated collaboration with UGG. Yes! You heard that right. Our favorite accessory designer, whose coveted bags are almost never in stock, has released the gender-fluid collection we've all been waiting for, and pieces are already selling out fast!
"I find UGG really sexy — a soft kind of rugged," Telfar said in a press release. "I have made unofficial, unauthorized UGG boots in two shows already dating back to 2010. So, I've always been obsessed a certain kind of ubiquity and when something really unique ends up on everybody. What I want to do is get down to the DNA of UGG and see what genes we have in common. To get down to the core of that feeling."
The collection includes two of our favorite UGG boots and two apparel pieces. Telfar reimagined the brand's classic boots into two heights: the ankle-length UGG x Telfar Fleece Mini and the slouchy, calf-high UGG x Telfar Fleece Tall. Both shoes were inspired by printed heather sweats from Telfar's eponymous collection. As for the clothes, you'll find crystal-encrusted, co-branded tees as well as underwear with both brands' logos along the elasticized satin waistband. And, of course, you'll find the beloved Telfar totes, finished with shearling, and in two sizes. Check out a sneak peek of the new drop, which hits Telfar on Oct.14.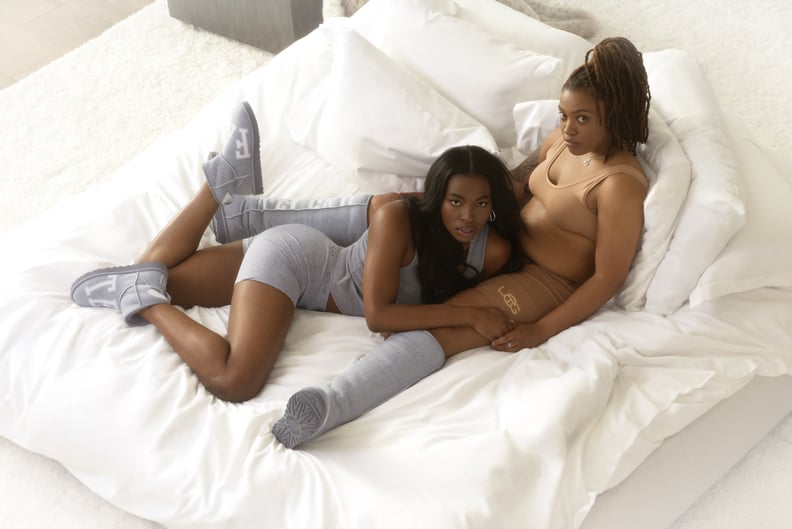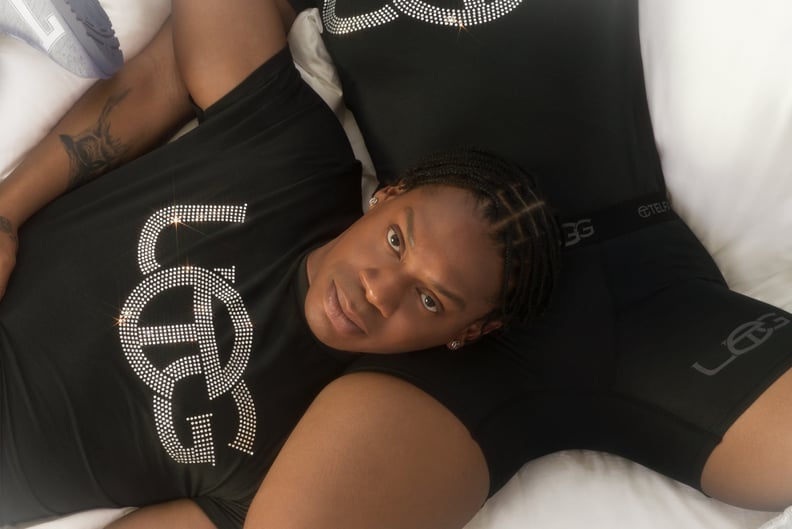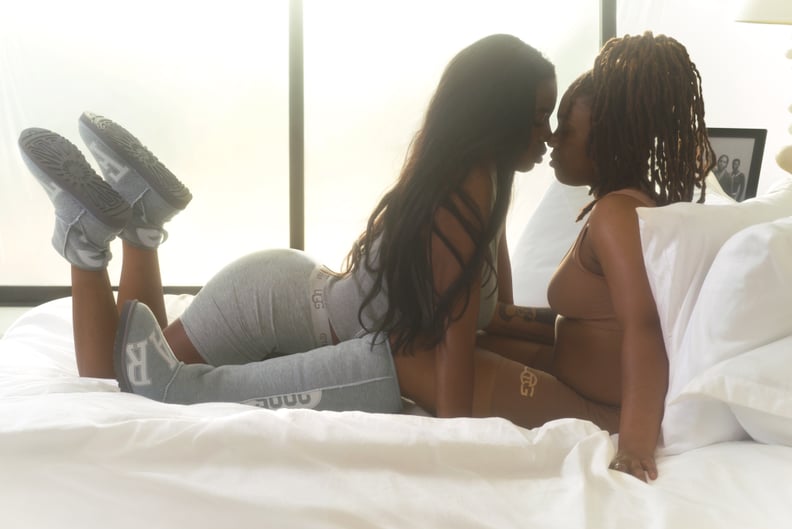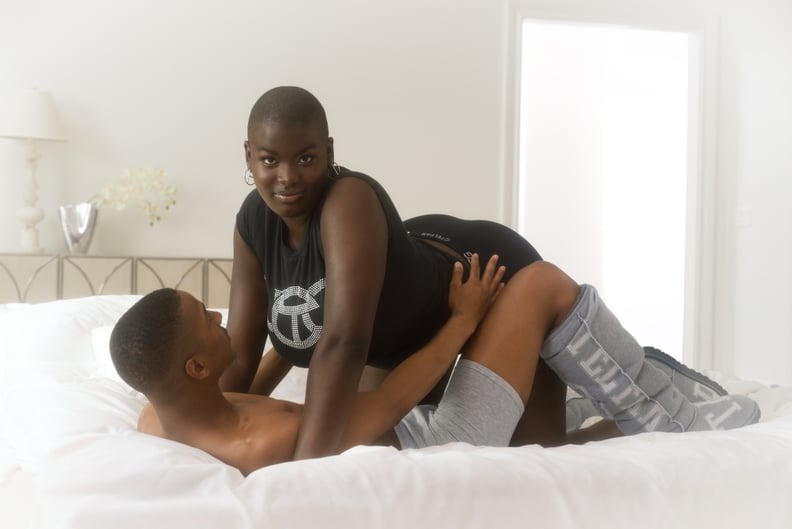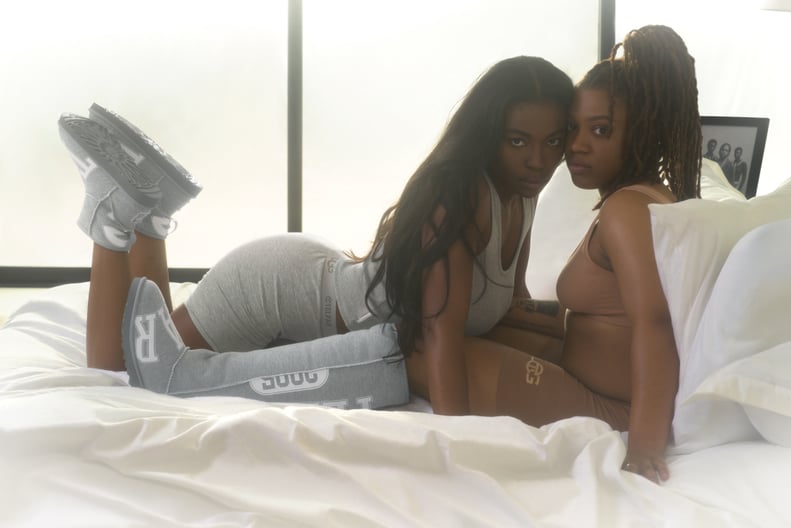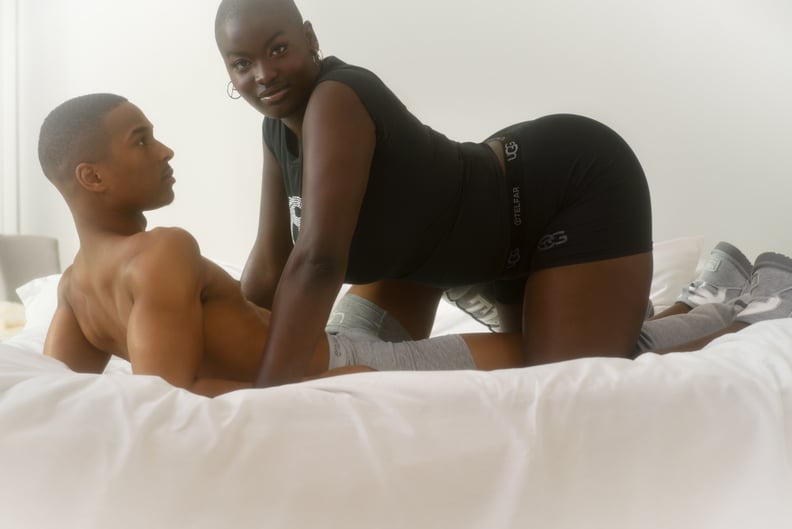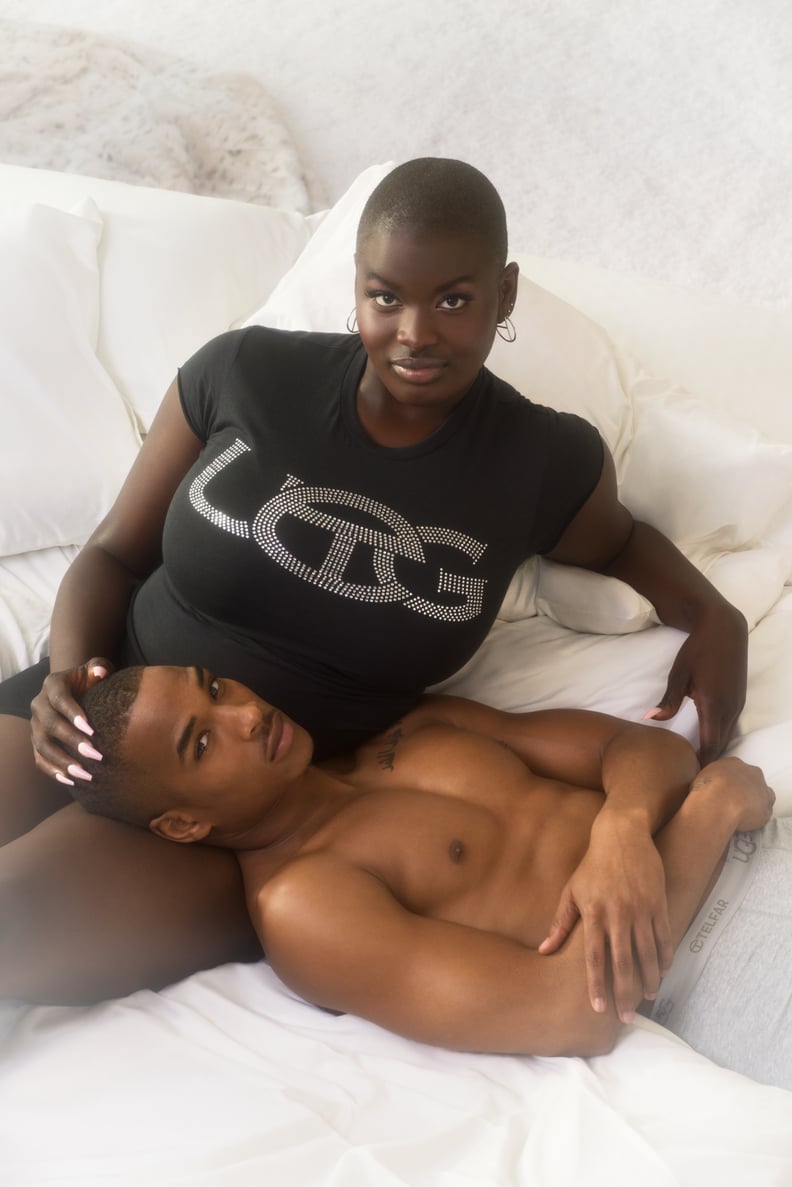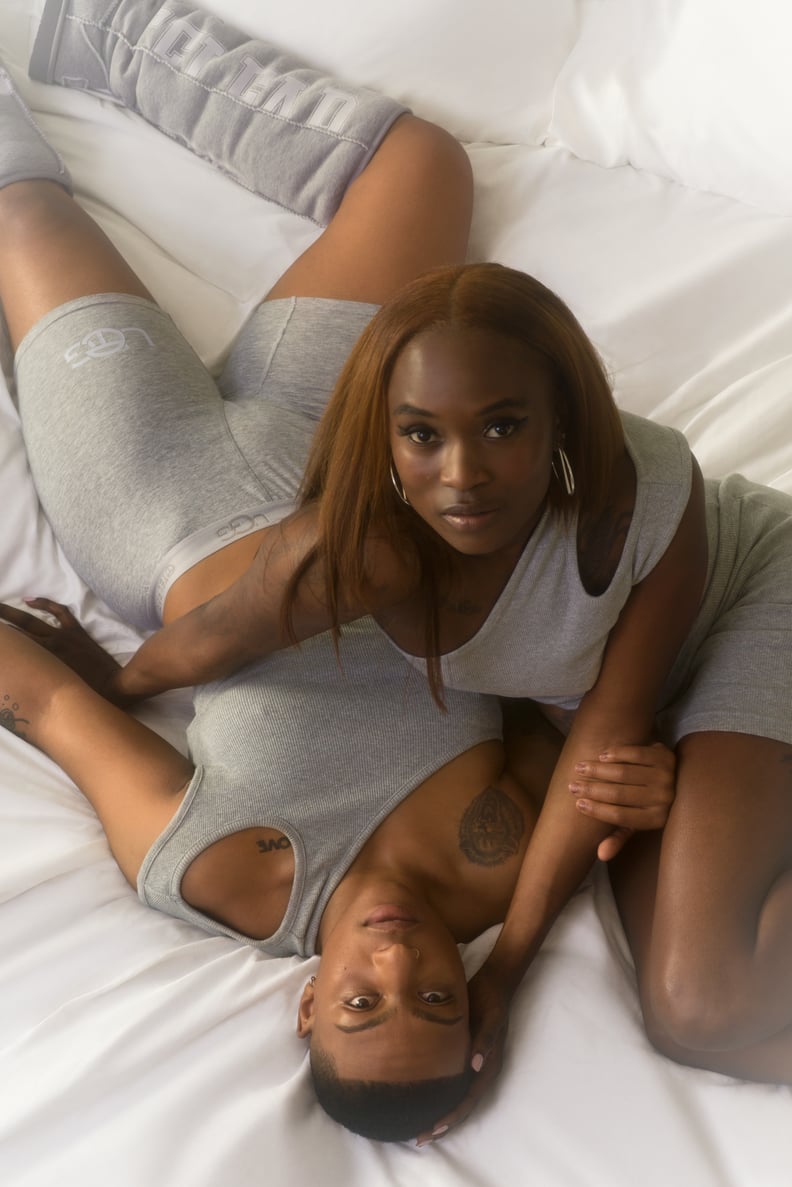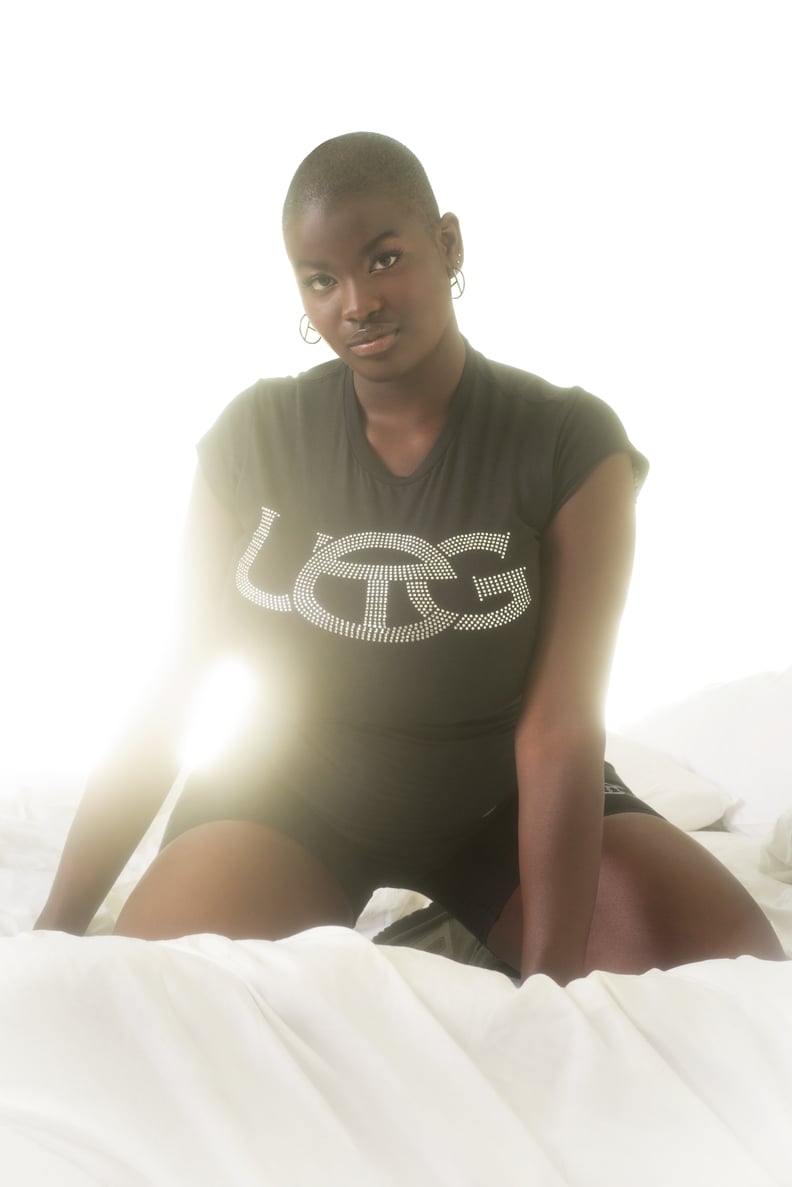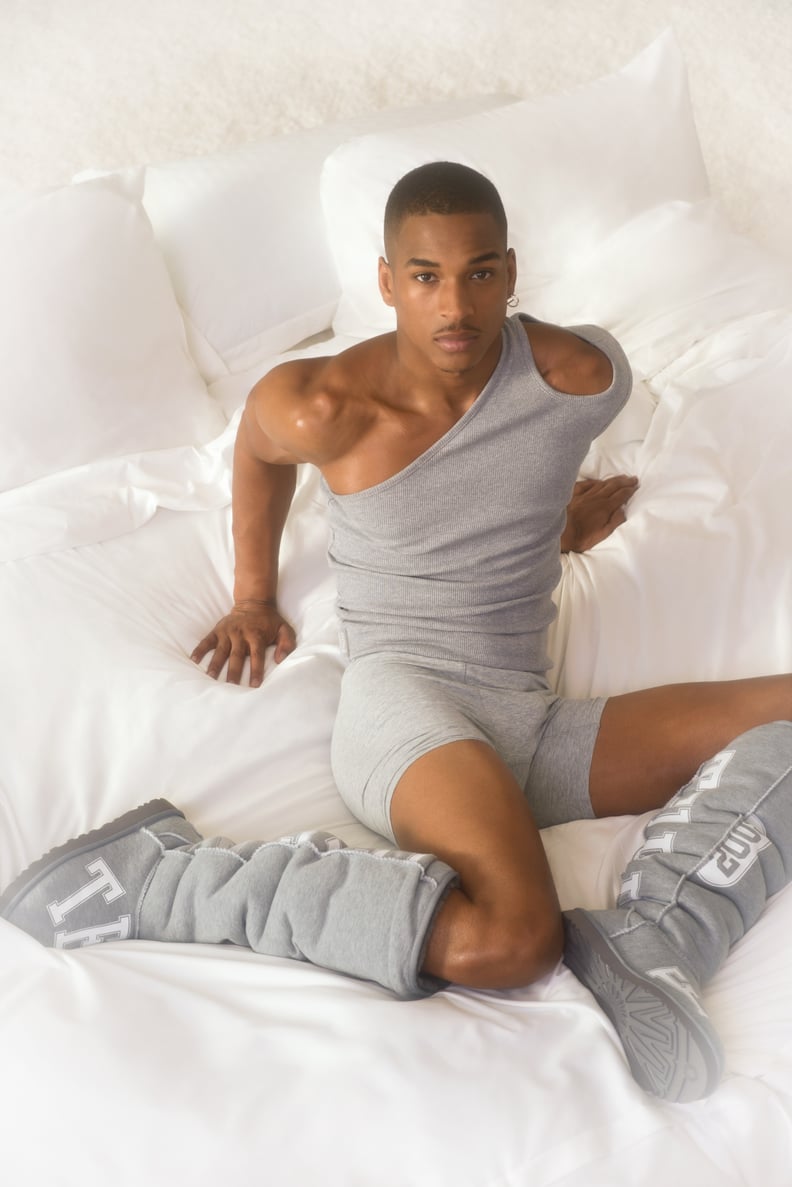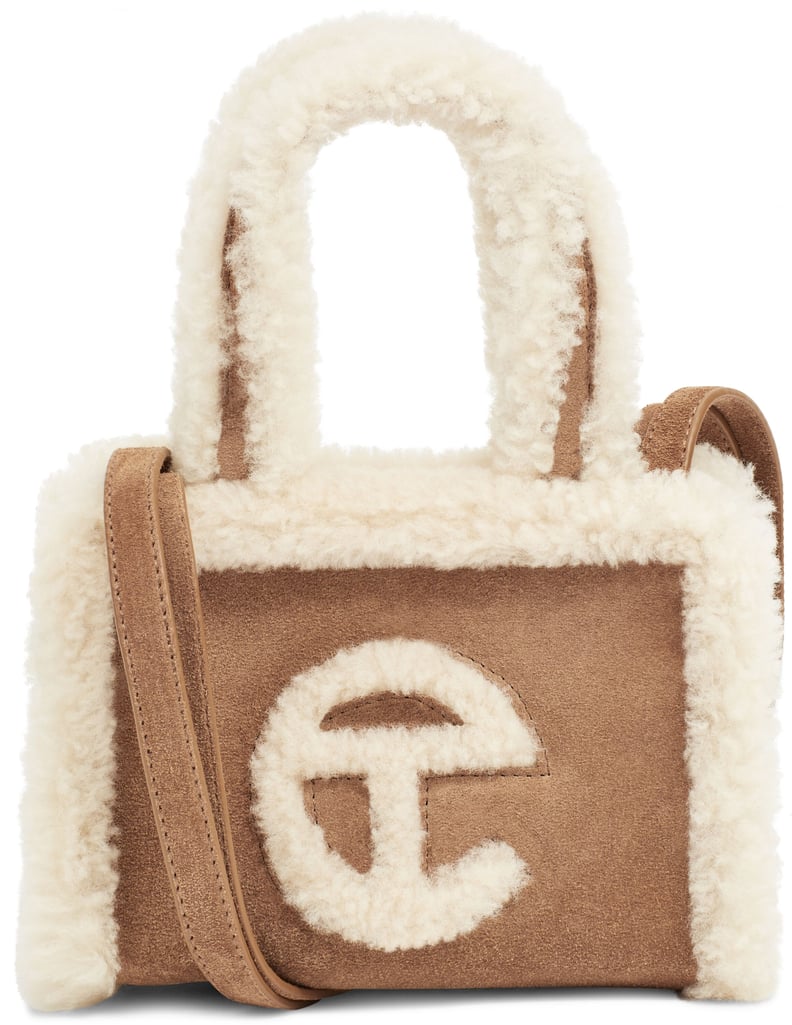 UGG x TELFAR Small Shopper
UGG x TELFAR Small Shopper ($192)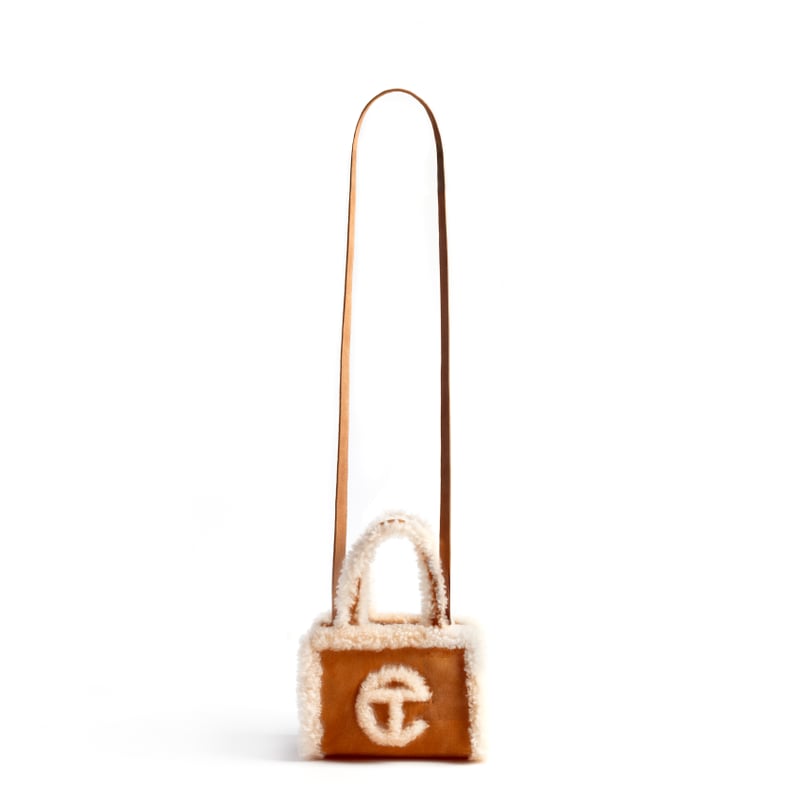 UGG x TELFAR Small Shopper
UGG x TELFAR Small Shopper ($192)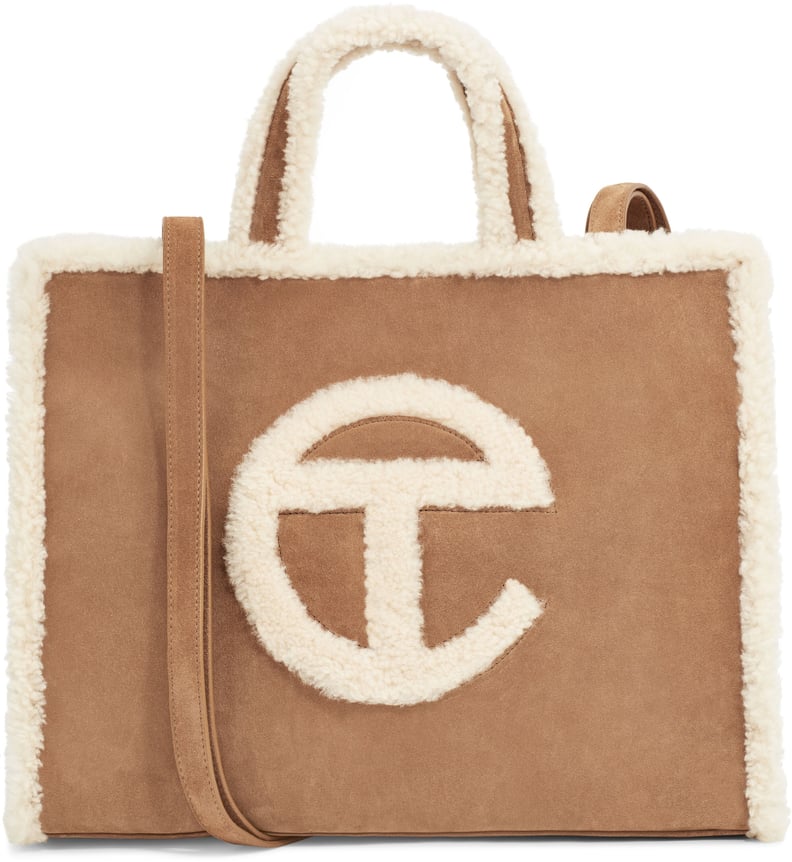 UGG x TELFAR Medium Shopper
UGG x TELFAR Medium Shopper ($290)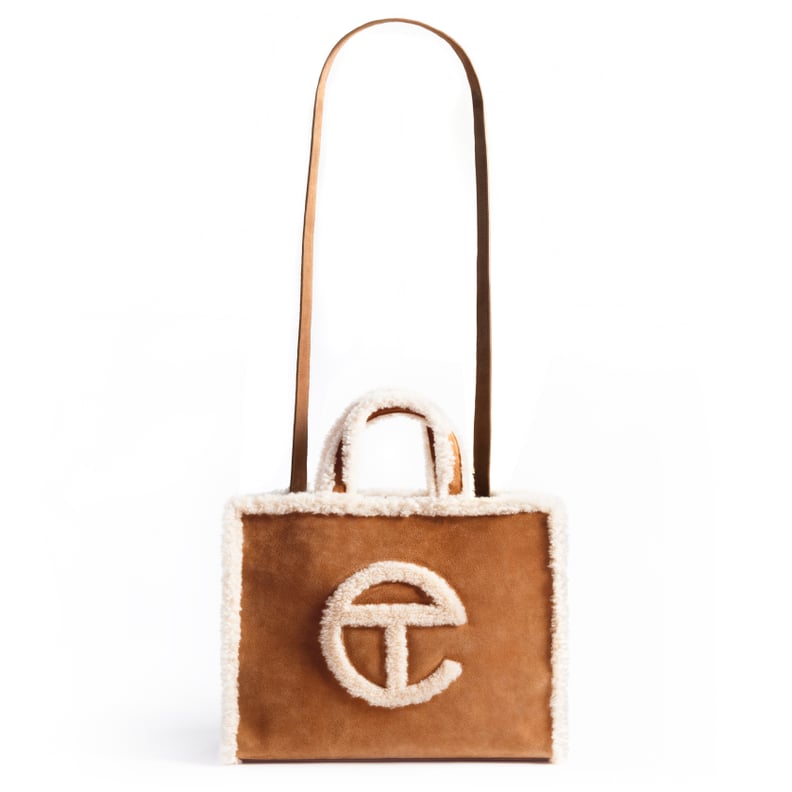 UGG x TELFAR Medium Shopper
UGG x TELFAR Medium Shopper ($290)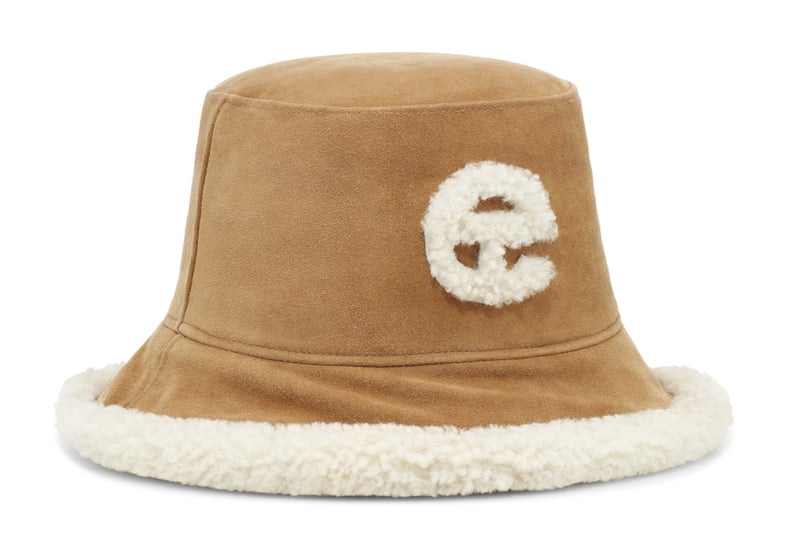 UGG x TELFAR Bucket Hat
UGG x TELFAR Bucket Hat ($220)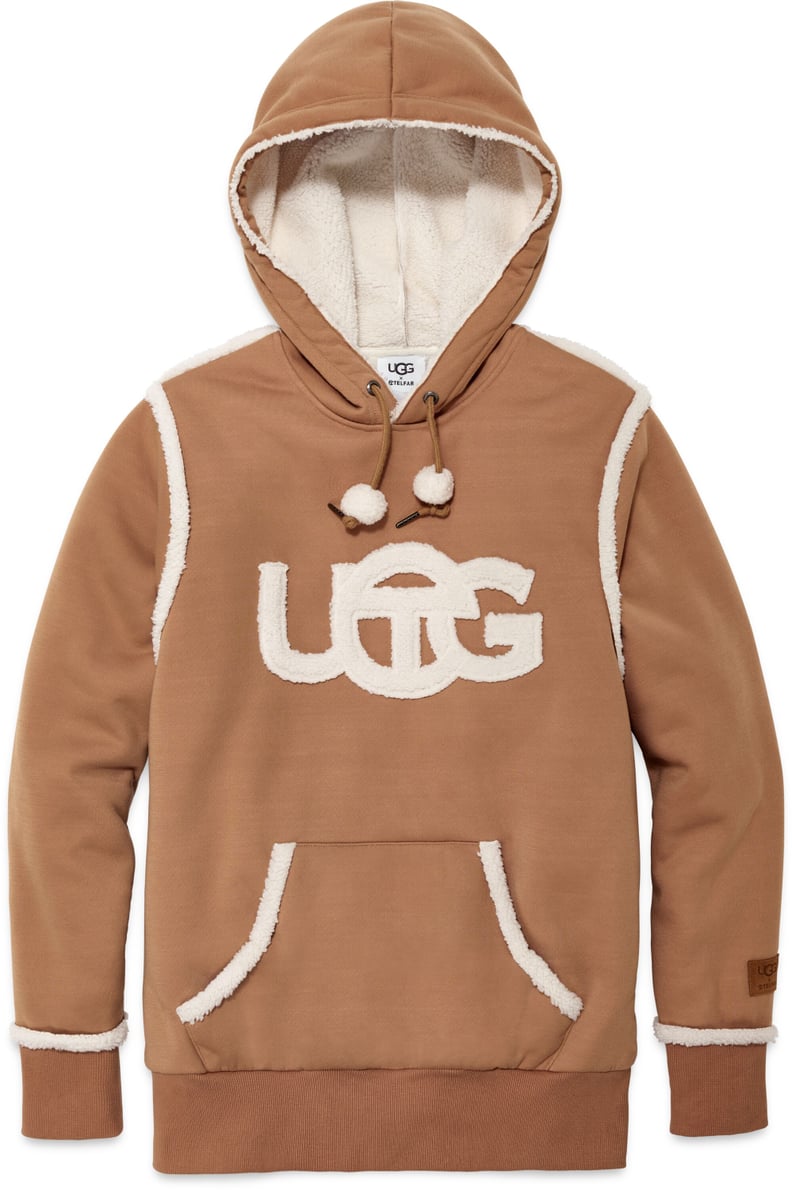 UGG x TELFAR Logo Hoodie
UGG x TELFAR Logo Hoodie ($210)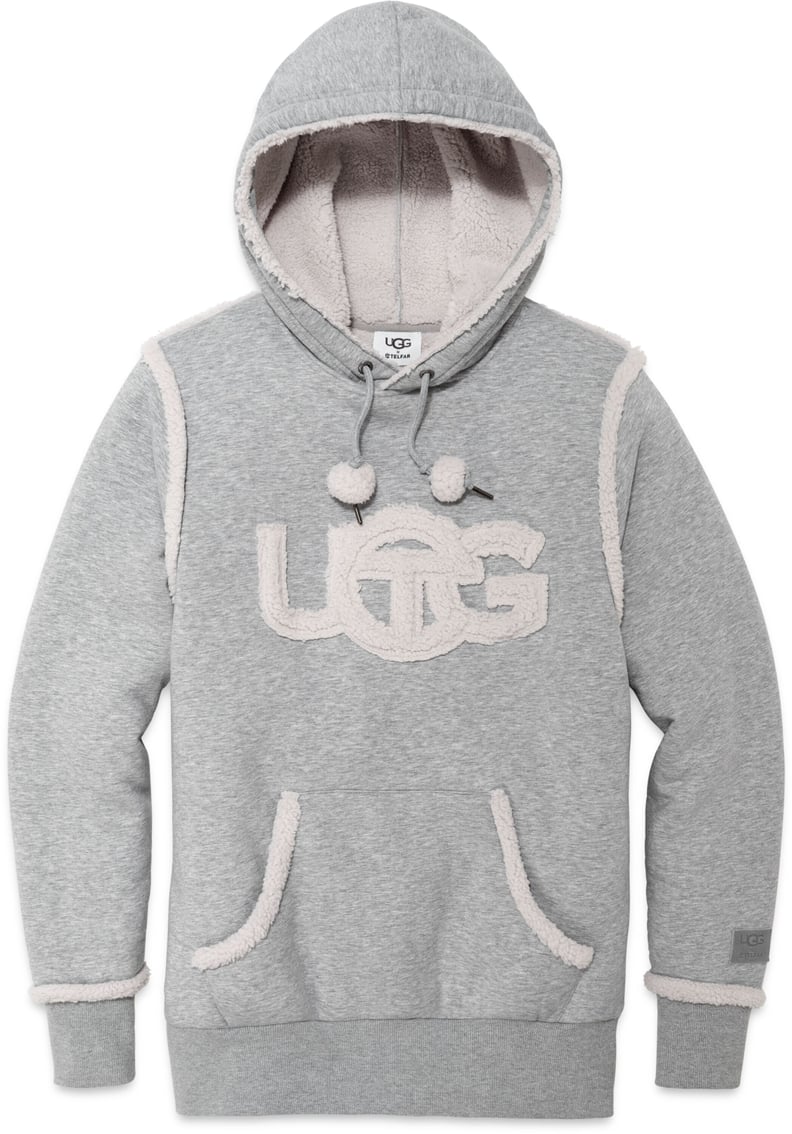 UGG x TELFAR Logo Hoodie
UGG x TELFAR Logo Hoodie ($210)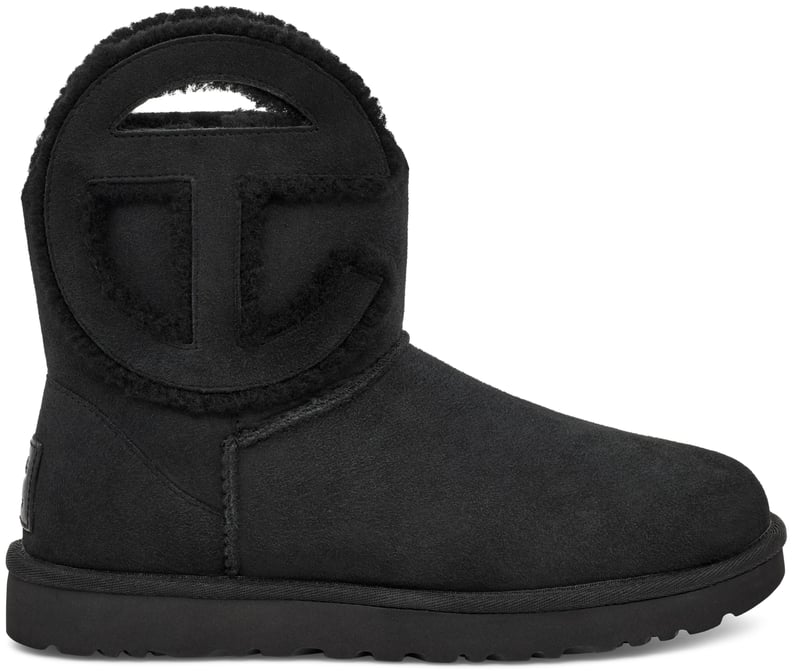 UGG x TELFAR Logo Mini
UGG x TELFAR Logo Mini ($250)
UGG x TELFAR Logo Mini
UGG x TELFAR Logo Mini ($250)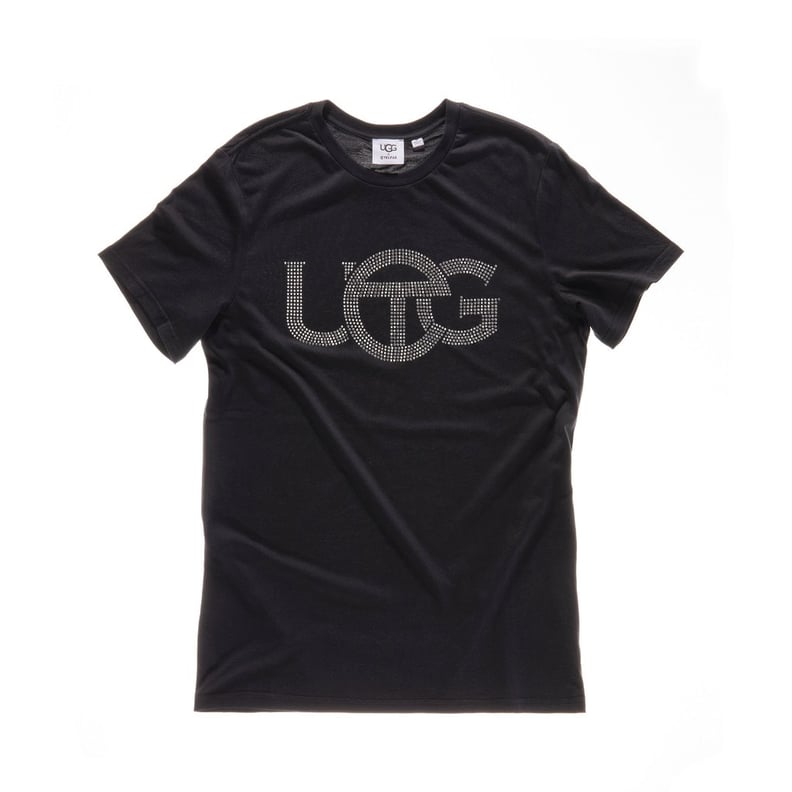 UGG X Telfar Crystal Logo Tee in Black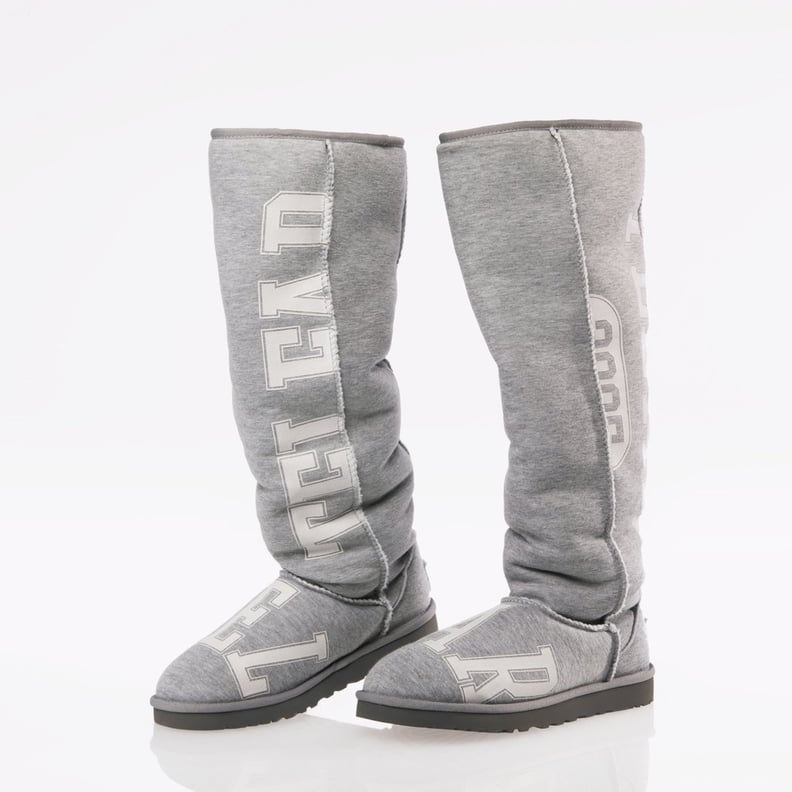 UGG X Telfar Fleece Tall in Heather Grey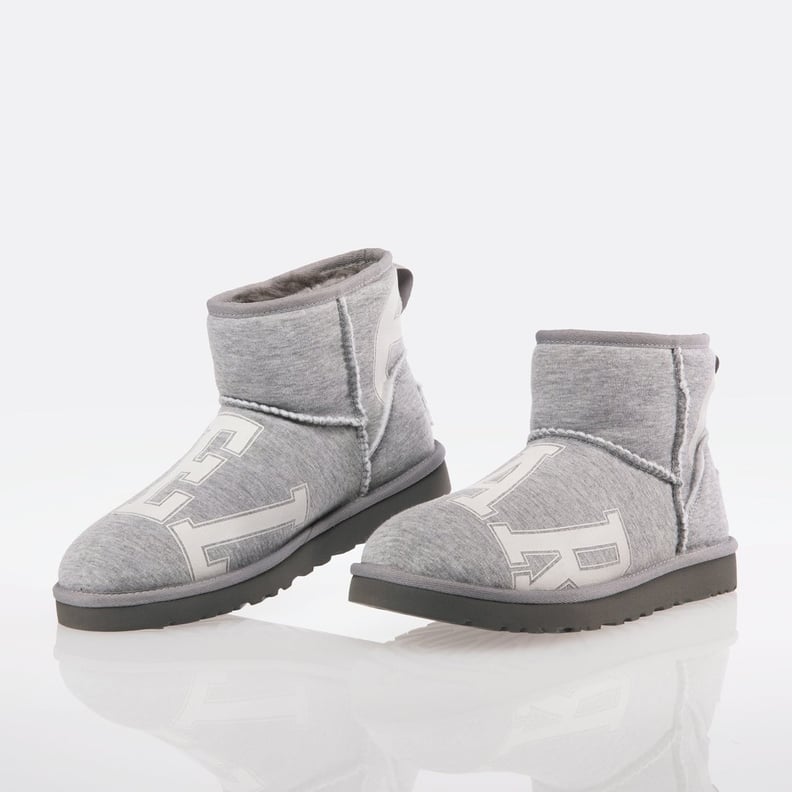 UGG X Telfar Fleece Mini in Heather Grey