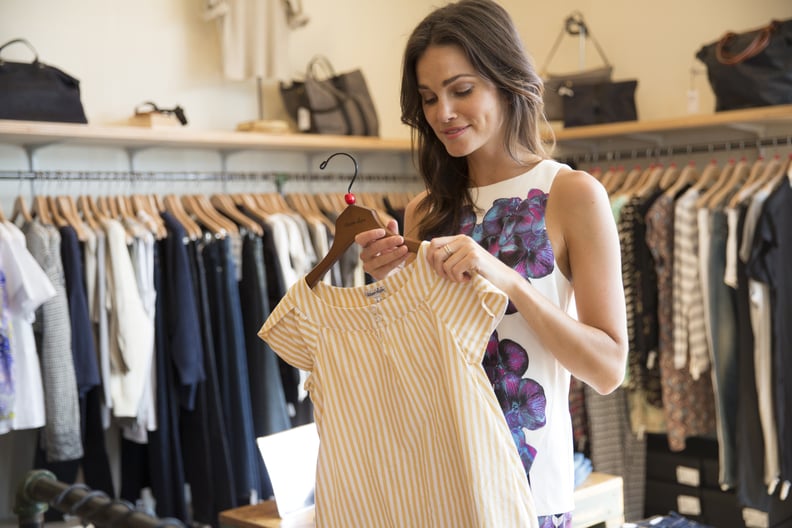 POPSUGAR Photography | THEM TOO
POPSUGAR Photography | THEM TOO
If you're like most women, you aren't wearing at least 20 percent of what's in your wardrobe. Even worse, according to a new report from fashion resale site ThredUp.com, those pieces — currently taking up precious closet space — are costing you. If resold at a thrift store or secondhand shop, those forgotten items could earn you a minimum $200. (If your closet includes designer duds, then just tack on an extra zero . . .)
But where do you even begin? For those new to the wonders of consignment, we culled the report's latest findings to provide five no-fail tips that will help turn you into a reselling pro.
01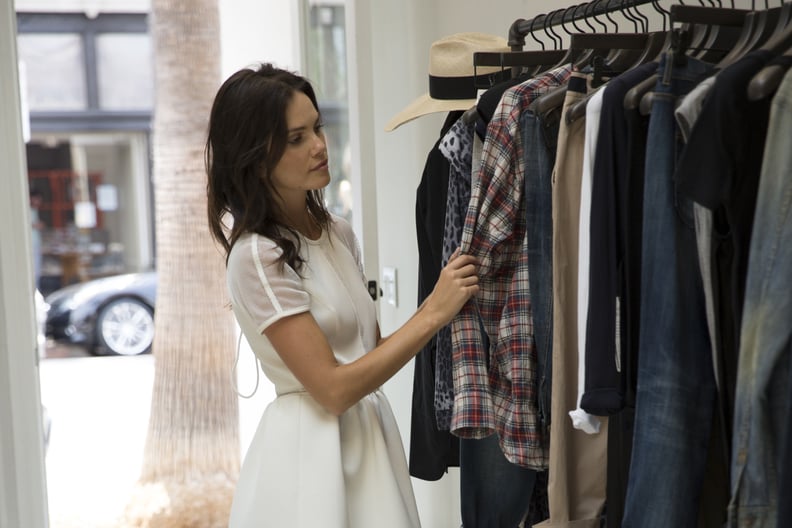 Give Thrifty Shoppers What They Want
Right now, the most-searched brands aren't necessarily what's even available for consignment. They haven't trickled down just yet. So if you have these labels and wouldn't be too brokenhearted to part with them, you'll likely find they'll be scooped up quickly.
Anthropologie
J.Crew
Free People
Boden
Lilly Pulitzer
Tory Burch
The North Face
Zara
Patagonia
Athleta
02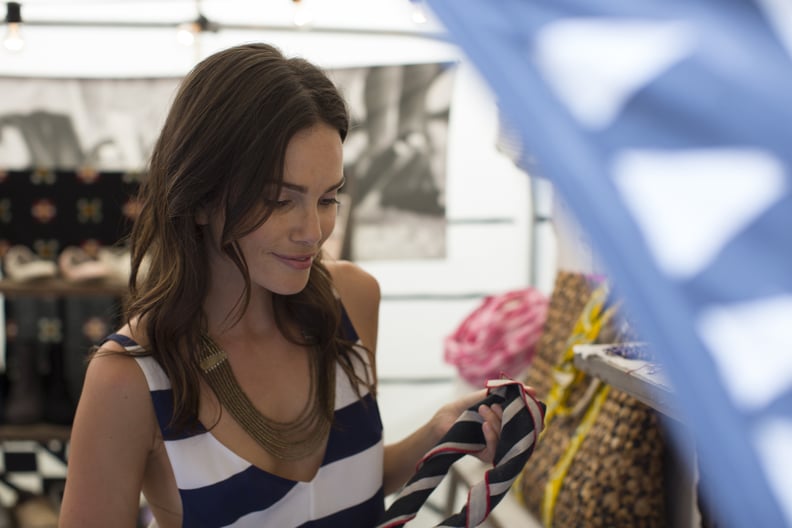 Don't Hold Onto Bestsellers For Long
One of the worst things you can do if you want to make consignment a regular source of income is to hold onto anything for too long. Rotating out just two to three pieces each month can bring in roughly $550 if those items are mainstream retail brands, or $1,150 if they include some designer splurges. And you'll likely get your check the same month if you focus on hot-ticket items that typically sell the fastest. The below product categories are generally snagged in three weeks or less.
Handbags
Wristlets and wallets
Scarves
Sunglasses
Boots
Coats
Sneakers
Yoga pants
Flats
03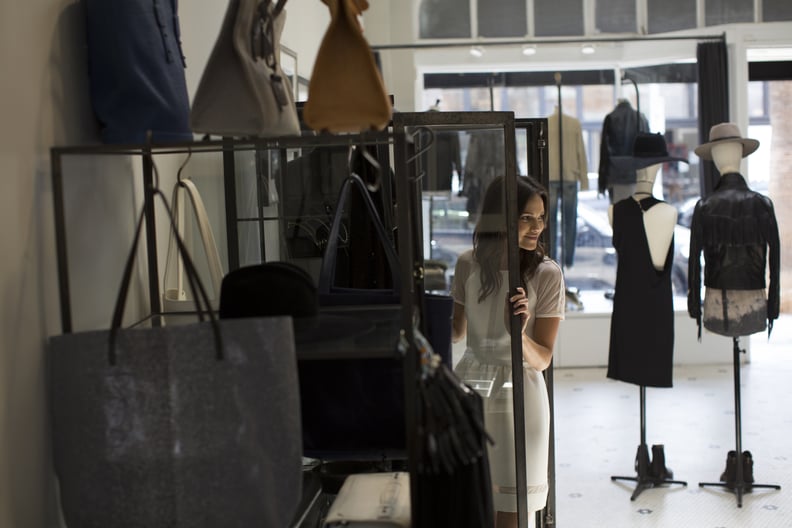 Consider an Item's Resale Value
Like you would a house or a car, before throwing down a lot of cash on a new purchase, consider how it'd fare on the resale market down the line. Does it have lasting name recognition? Will people still consider this piece to be a worthy asset a few seasons from now? The following brands have proven to recoup the highest percentage of your original investment.
Rebecca Minkoff
Kate Spade New York
Tory Burch
Dooney & Bourke
Marc Jacobs
Rag & Bone
Alice + Olivia
Frye
DVF
Michael Kors
04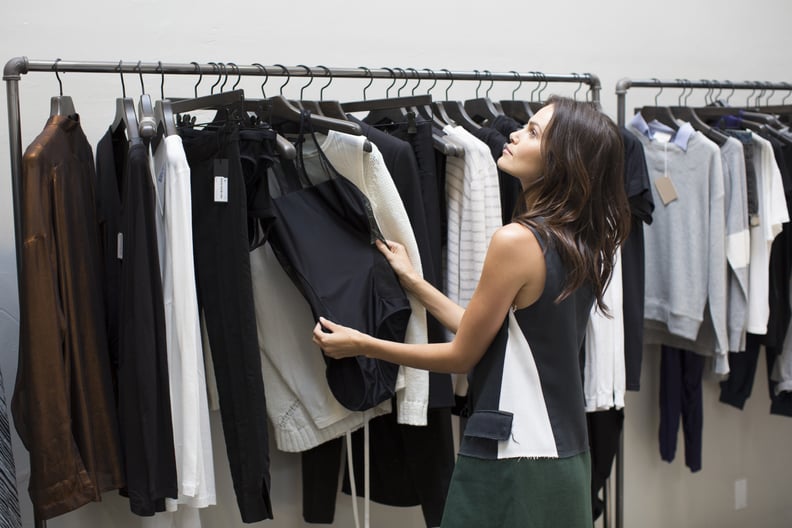 Opt For Universally Flattering Silhouettes
When considering what to resell, skip items you've had tailored or formfitting dresses. Items that don't necessarily require an exact fit tend to have more success finding a second life. These four pieces are currently being sought most frequently.
Tunics
Vests
Maxi Dresses
Jumpsuits
05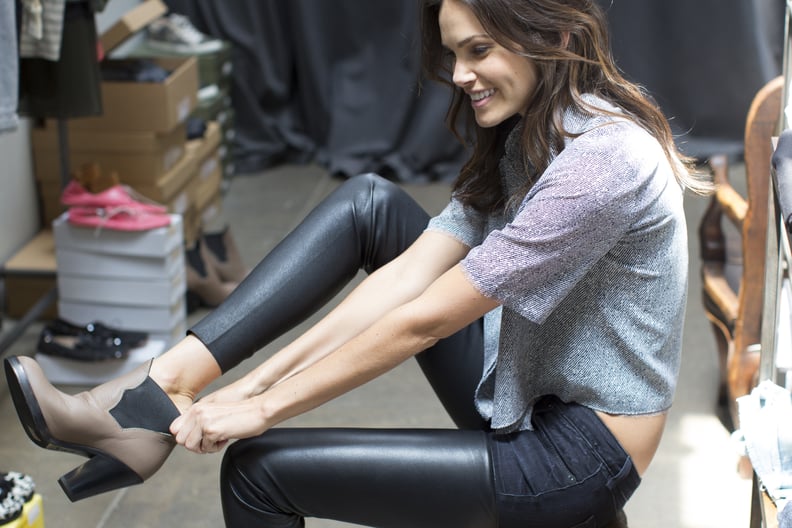 Check the Tag For Quality Fabric
The exception to the above rule? Leather pants. High-quality materials that stand the test of time naturally do better on the resale market, whereas knitwear, polyblends, and cotton — textiles that tend to show general wear and tear more visibly — don't.
Leather
Plaid
Cashmere
Flannel
Lace
06
Spend Your Hard-Earned Cash Wisely
Once you've made a pretty penny selling your used wares, consider buying that way too. But not all secondhand clothes are created equal: certain brands consistently sell for steeper percentage discounts than others, averaging upward of 80 percent off. A $112, ASOS tops can go for $20, a $360 Diane von Furstenberg wrap dress for $73, and a $900 Marc Jacobs bag for $225. Even gently worn shoes can sell for up to 70 percent off.
ASOS
Nanette Lepore
Tibi
DVF
Cole Haan
Sam Edelman
Marc Jacobs
Banana Republic
Coach