For fashion girls, bridesmaid dresses can be somewhat of a nightmare. Overpriced identical gowns that you'll most likely wear once then shove in the way back of your closet? No, thank you. Yet when it comes time for your own big day, it's easy to fall victim to the same ol' tradition. Sure, you can opt for different strap styles, stick to a single shade, or accessorize to your heart's content, but no matter what you do, there's no disguising the fact that a bridesmaid dress is a bridesmaid dress.
But what if it wasn't? What if you dressed your girls in something else entirely — like tulle skirts, pants, or simple yet vibrant cocktail dresses? It would be easy on their wallets and make your wedding stand out from the rest (not to mention Jenna Lyons did it). Keep scrolling to gather some inspiration on how to give your wedding some flair with unique bridesmaid outfits. See ya never, empire-waisted taffeta monstrosity.
Mismatched Minidresses
Who can properly party the night away in a long, formal gown? Sparkly, mismatched minis — as long as they're event appropriate — are a much more playful option that'll have your girls feeling both confident and sexy all night long.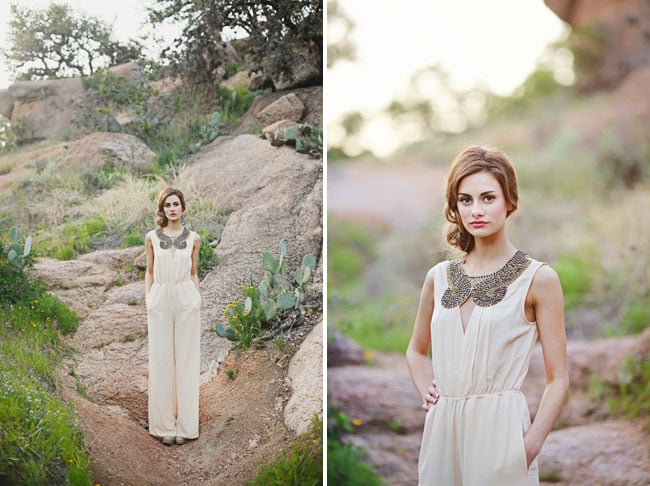 Jumpsuits
If there's one look that can replace that stuffy old bridesmaid gown, it's the slightly more casual structured jumpsuit: pretty and polished but still danceable and on trend.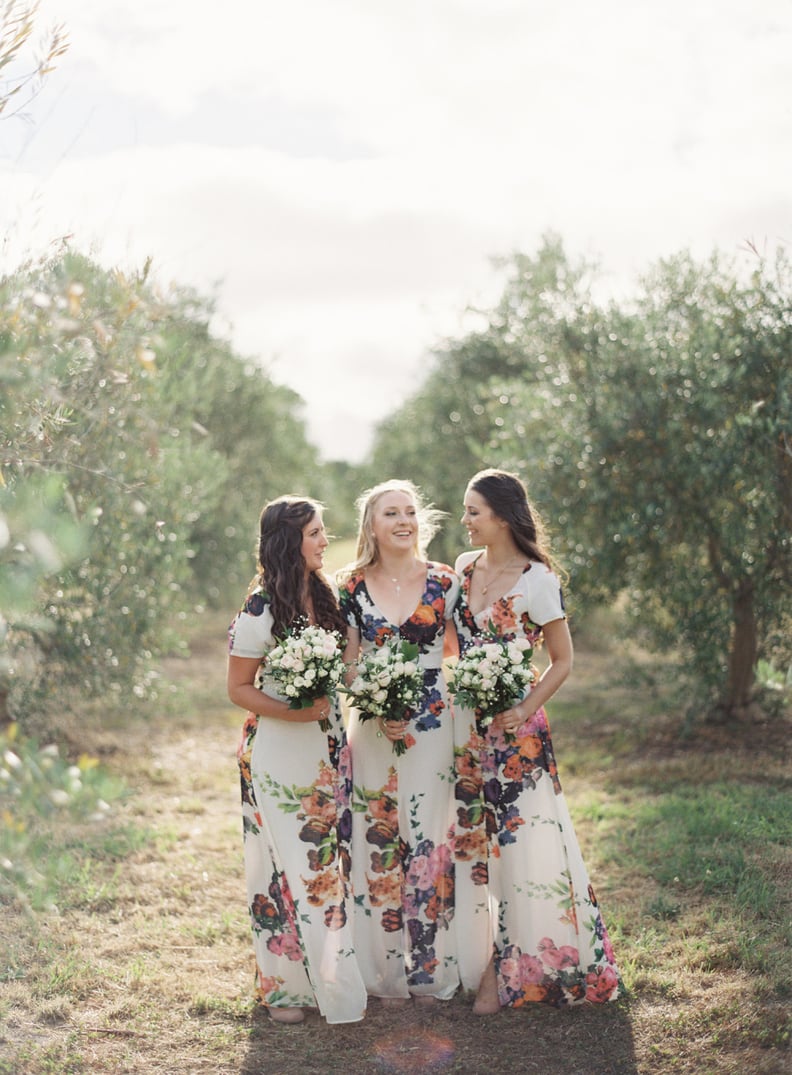 Printed Maxi Dresses
Swap out that sky-blue creation with a dress that has some pizzazz, such as a bold floral print. It's a style that your bridesmaids will likely wear again, making that small fortune they just spent a bit more palatable.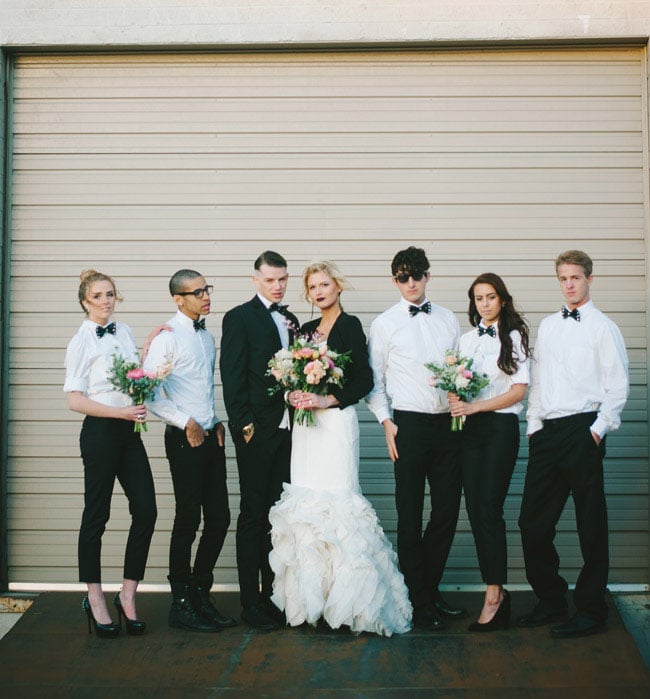 White Shirts and Black Pants
Who says this two-piece ensemble is only for groomsmen? Keep things clean and uniform by having your whole party wear the same thing.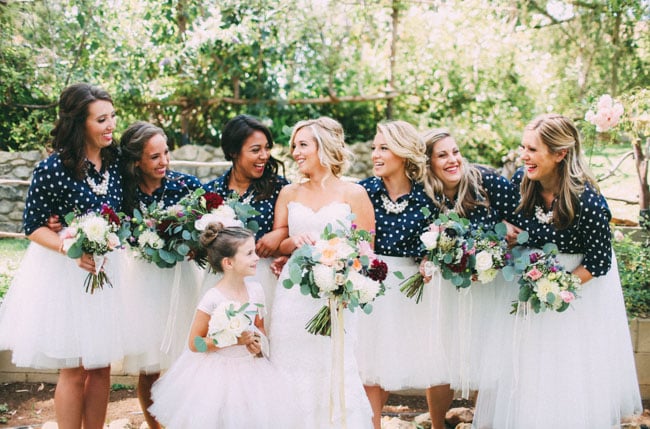 Tulle Skirt
No matter what your bridesmaids wear on top — these shirts were from Target! — a poufy tulle skirt will add a dose of fancy, princess-like flair.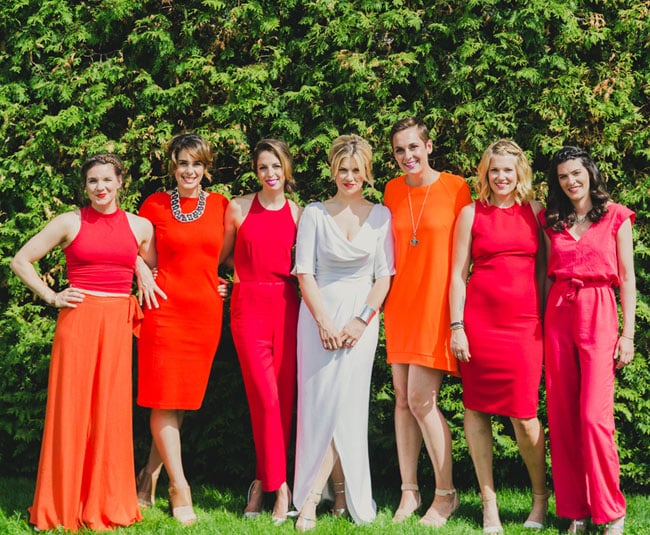 Different Casual Styles, Same Bright Color
While shift dresses and maxi skirts may seem simple at first, going with a vivid hue makes them that much more special. Together, your bridesmaids will stand out in the crowd of black and navy, and the cool color scheme will make for some fun photos.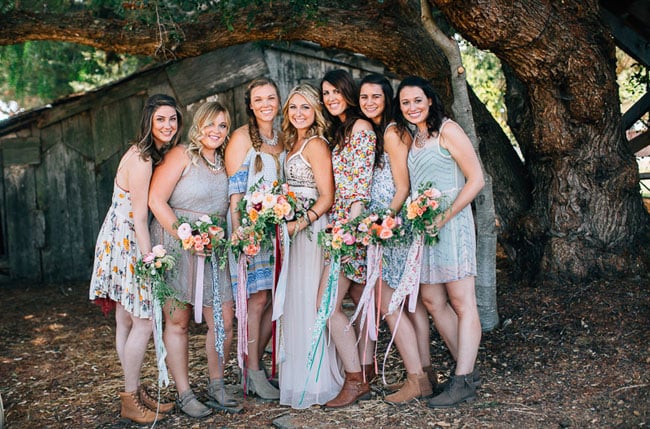 Day Dresses and Booties
Loving the rustic theme for your big day? Top it off by having your crew rock breezy sundresses and booties rather than the more traditional empire-waisted gowns and heels. They will pair well with the laid-back vibe and are bound to be easier on everyone's wallet.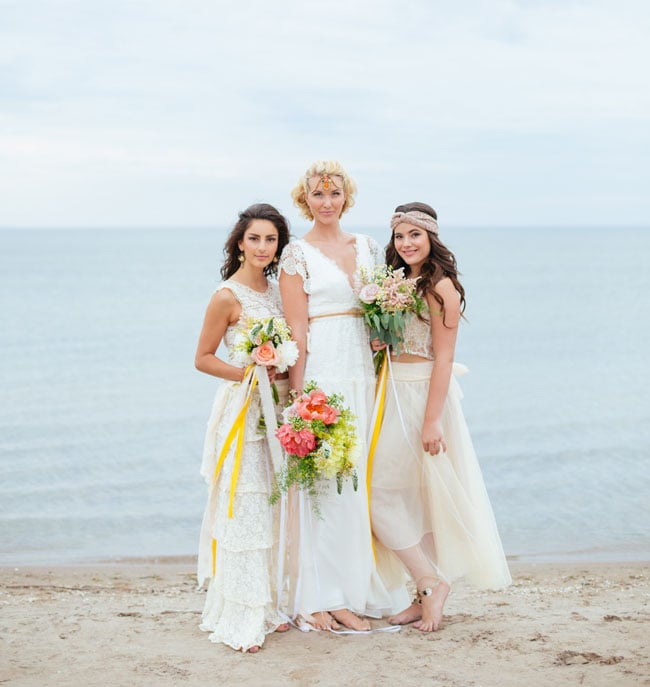 White Lace Sets
If you're not a firm believer in the whole "only the bride can wear white" thing, dress your bridesmaids in the same shade or a similar one as yours. This will create a dreamy, angelic look and works especially well if you're saying "I do" on the beach.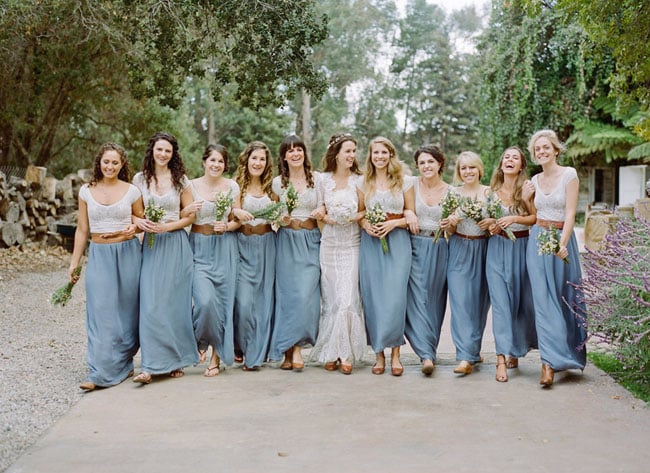 Lace Tops and Maxi Skirts
These satin skirts and white tops prove that as long as it's uniform, even the simplest styling option can appear elevated.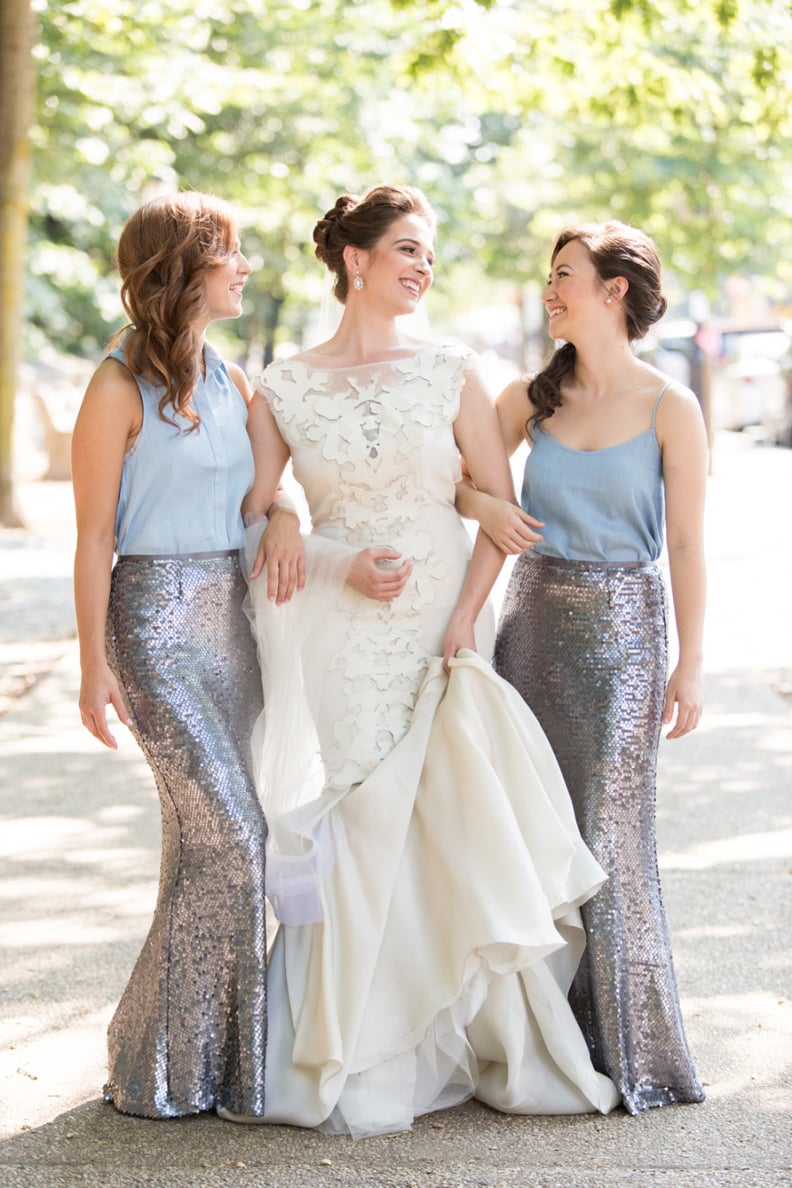 Tank Tops and Sequined Skirts
If you're still on the fence about opting for something different, meet somewhere in the middle with a sequined skirt and a structured tank. It's still fancy while being fashion forward at the same time.