Vanessa Bryant Reaches a Deal With Nike to Honor Kobe Bryant
Vanessa Bryant and Nike to Partner on Sneakers Honoring Kobe and Gigi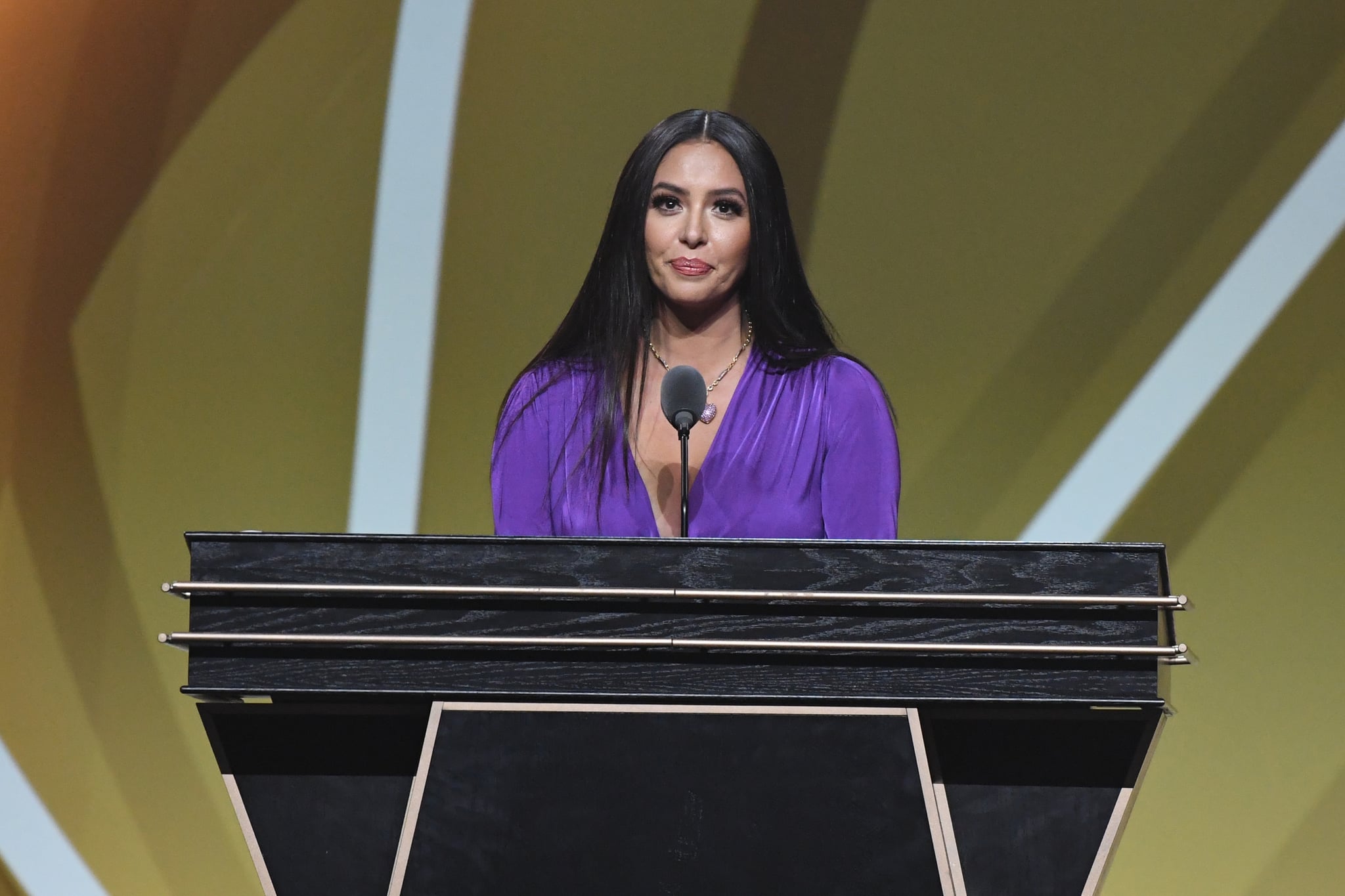 Vanessa Bryant, widow of the late basketball legend Kobe Bryant, announced on Instagram that the Kobe Bryant estate and Nike reached a deal to continue their partnership. The collaboration announcement comes almost a year after Kobe's contract with the iconic sports apparel brand ended last April.
They'll kick things off with the release of the Kobe 6 Protro Mambacita Sweet 16, which will honor Bryant's late daughter, Gianna, who was affectionally called Gigi. Kobe and Gigi tragically passed away in a helicopter crash along with seven other people on Jan. 26, 2020.
Nike will donate 100 percent of net proceeds from the shoes to the Mamba & Mambacita Sports Foundation, a nonprofit created in Kobe and Gigi's memory. The brand will work with Vanessa to create a youth basketball center in Southern California that "will share the Mamba Mentality with youth athletes for generations to come," according to her Instagram post.
John Donahoe, president and CEO of Nike, said in a news release, "Kobe Bryant means so much to so many of us, not just NBA fans but globally beyond the game." And Vanessa expressed her gratitude on Instagram. "We're excited to announce our partnership with Nike is going to continue!" she wrote. "I am so proud that my husband's shoes are still the most worn by players on NBA courts and that the demand for his shoes remain so desired by his fans around the world. . . . I know this is an inspiring moment for my husband and daughter's global fans, and I am very appreciative of each and every one of you!"
Stay tuned for updates as Nike rolls out more sneakers from the collaboration.