Watch Vanessa Williams Do the Stanky Leg in Her Spectacular Wedding Dress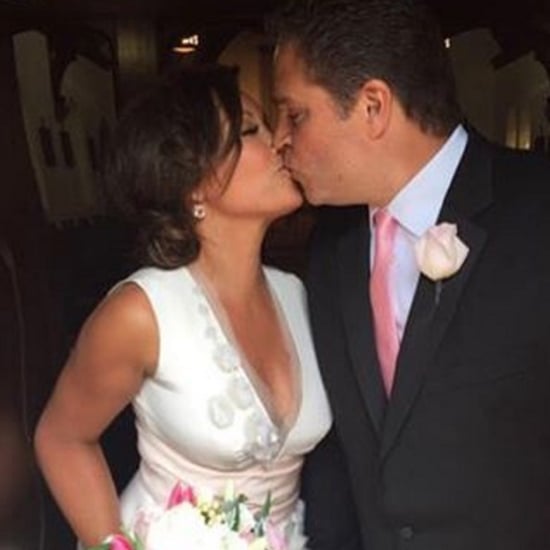 Though Vanessa Williams stuck to a theme when she selected her first wedding dress — a Carmen Marc Valvo two-piece set cinched with a gold band and inspired by an Egyptian princess — renewing her vows called for something a little more understated. The star tapped Pamella Rolland to design a satin sheath gown complete with a pink sash and embellishments along the plunging neckline.
While it's only been one year since Vanessa wed Jim Skrip, whom she actually met in Egypt, we see no reason not to celebrate the anniversary in white all over again. Read on to see Instagrams from Vanessa's special day, and admire her look from every angle. Oh yes, Vanessa can even break it down and do the Stanky Leg in this number.