9 Totally Versatile Pieces You (and Your Partner) Need in Your Work Wardrobe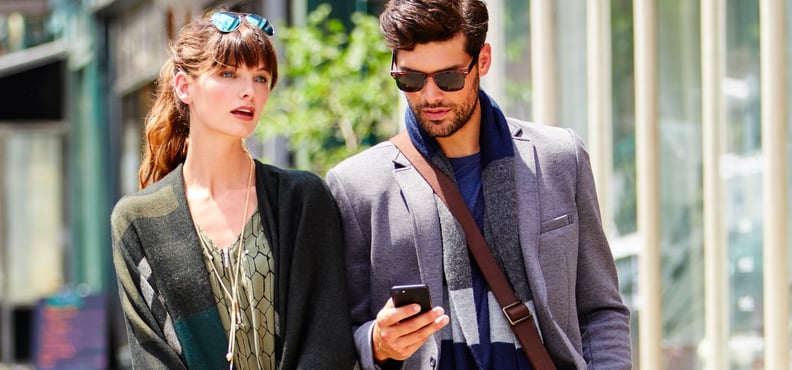 Kohl's
Every editorial product is independently selected by our editors. If you buy something through our links, we may earn commission.
If you and your partner are a working, cohabitating couple, that early morning tango is probably a familiar dance to you. There's the race to beat the other to the shower, the closet shuffle, the kitchen sidestep as you both rummage for fuel, and the final hustle to make it out the front door in one well-put-together piece. Luckily, there's one thing that can make your weekday mornings a little less hectic for both of you: an edited work wardrobe.
By leaning on foundational staples that can easily mix and match with one another, daily dressing doesn't need to be a struggle. Click through to see the no-fail office pieces you and your significant other can rely on to make mornings (almost) a total breeze.
01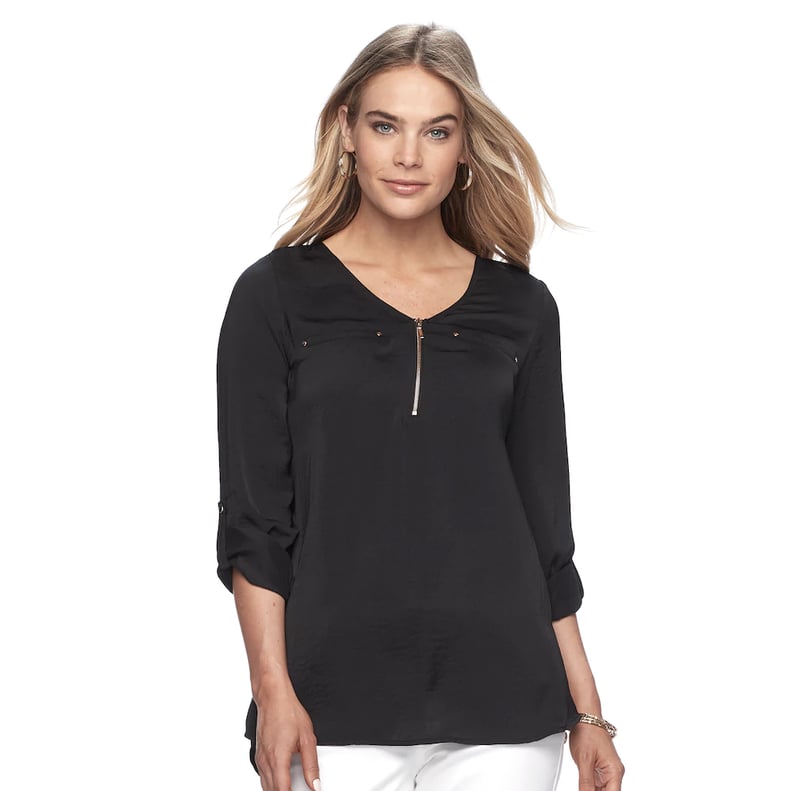 A silky blouse for her
Swap a standard cotton button-down for a luxe satin blouse ($40). It's just as versatile and effortless as a button-down, but boasts modern details like a zipper accent and smooth texture that help take it up a notch. Plus, it's elevated enough to throw on in the morning and easily transition to evening without a second thought.
02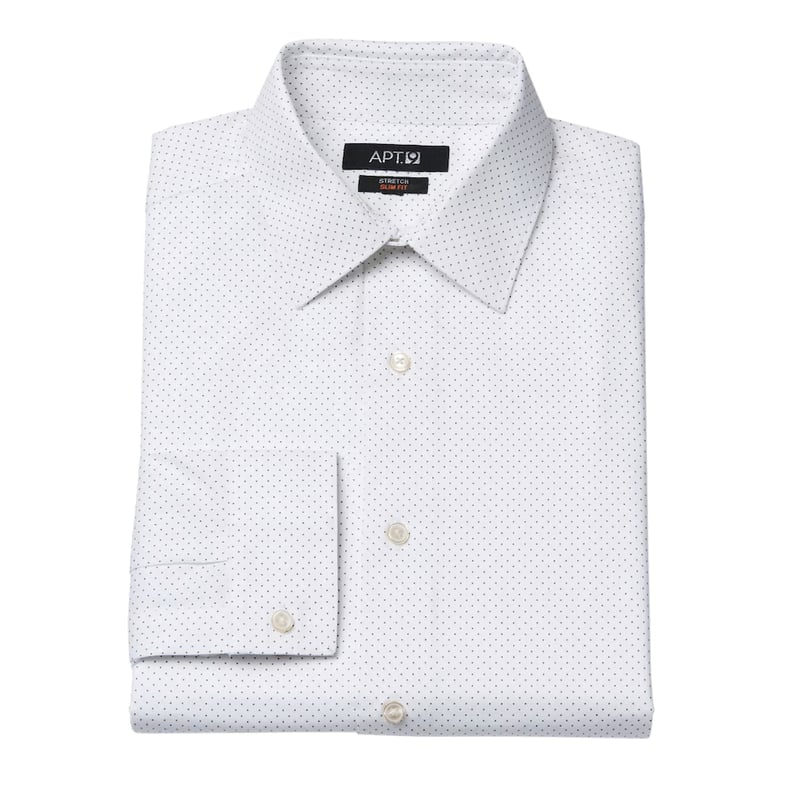 A patterned shirt for him
Opt for a subtle pattern as an upgrade to the usual solids. This dotted slim-fit dress shirt ($45) will add dimension to any look and stand out among core suit separates.
03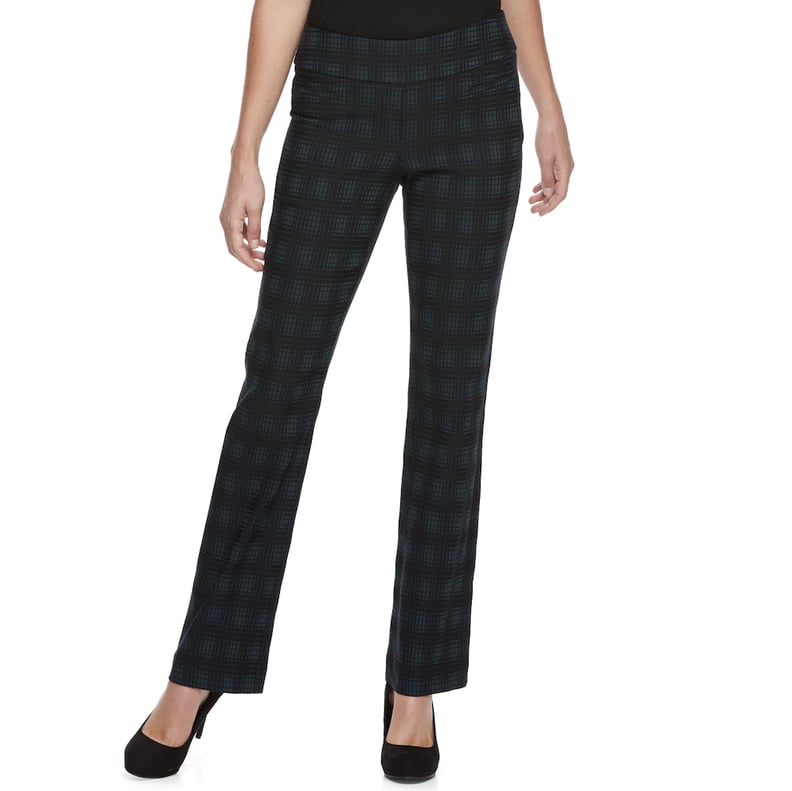 Modern trousers for her
Contrast a classic fit with an on-trend print and go for slightly flared plaid trousers ($48). The pattern is muted enough to style similarly to a solid neutral, but adds just the right amount of visual interest to any look.
04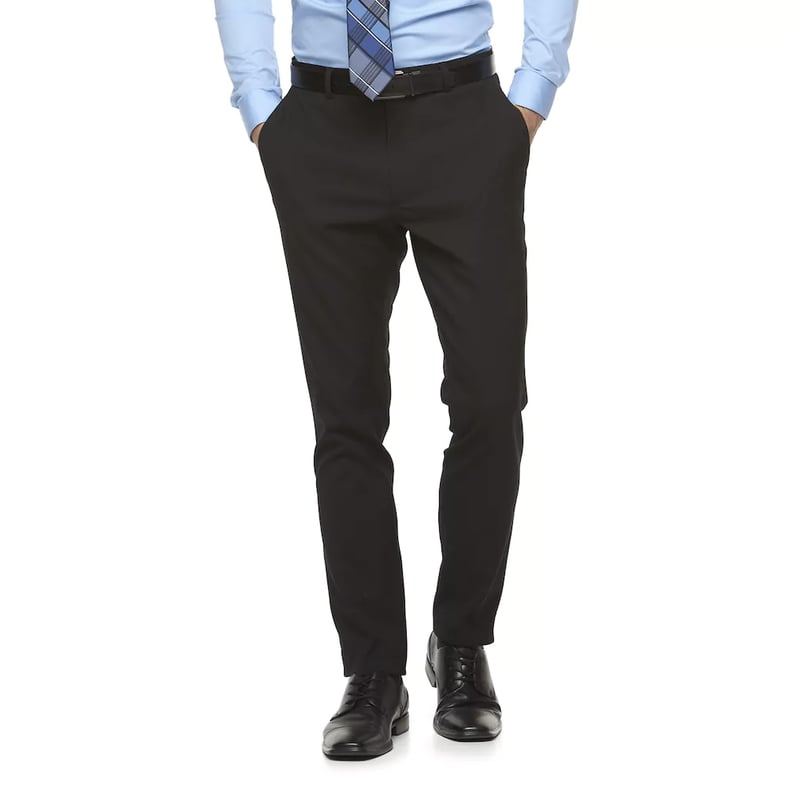 Classic trousers for him
There's no denying that the ultimate staple in any man's closet is a pair of black slim-fit trousers ($60) — they go with absolutely everything. The crease retention and no-iron fabric of this particular pair make it a fuss-free option any morning of the week.
05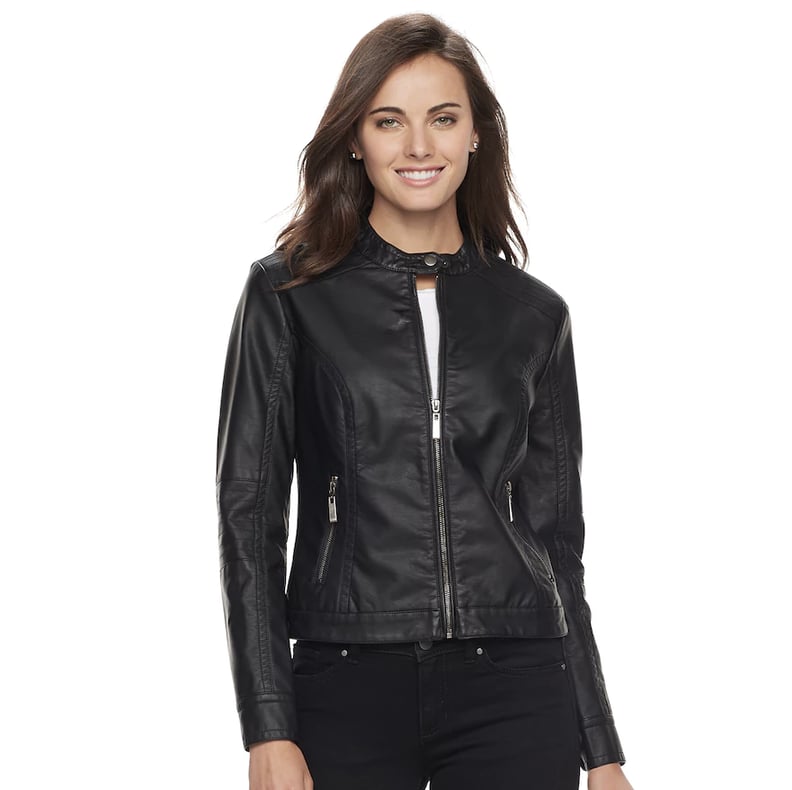 A sleek jacket for her
The best jackets are the ones that work so well with everything else, they're easy to grab without hesitation before leaving the house. This moto jacket ($78) makes a sleek statement and adds polished edge to whatever's underneath.
06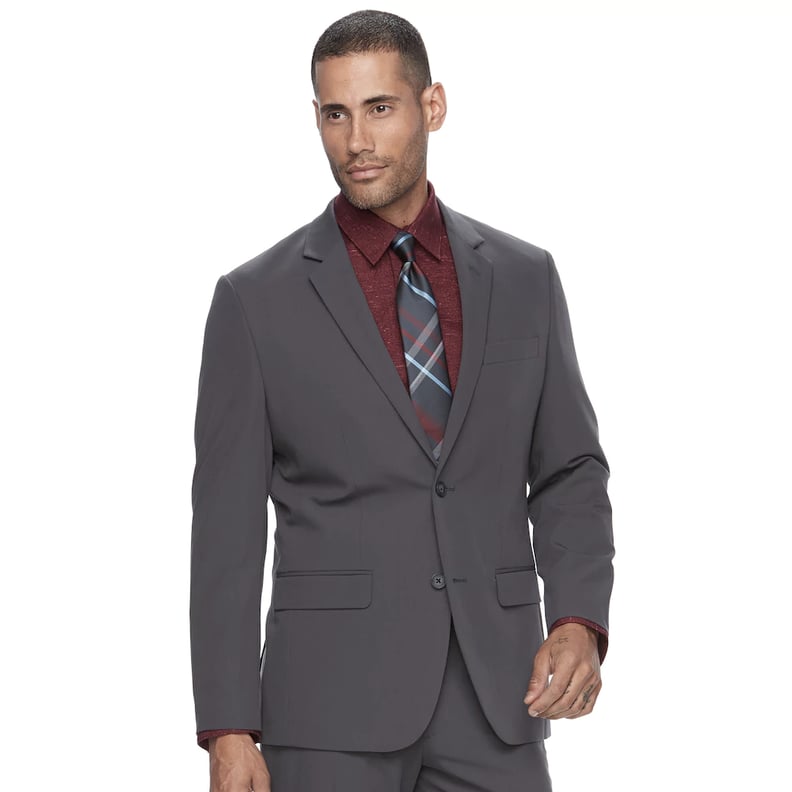 A versatile blazer for him
A well-tailored suit jacket ($180) is a must have for any professional. A lighter shade, like charcoal gray, is the ideal in-between neutral to accompany both business looks and more casual ones.
07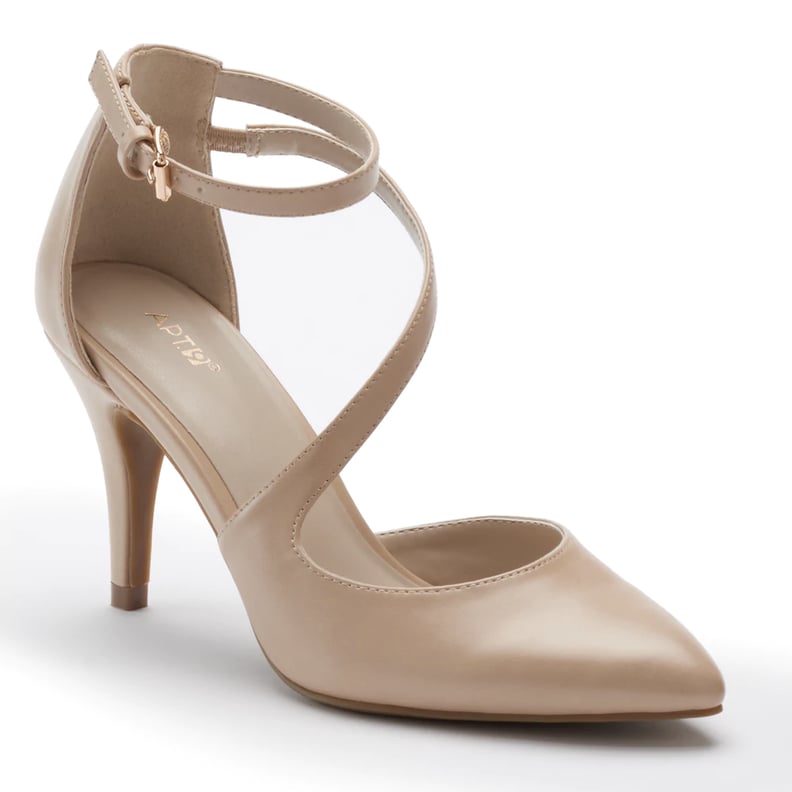 Leg-lengthening heels for her
For the ultimate elongating effect, a pair of nude heels ($50) will do the trick. The asymmetrical straps add an unexpected touch while the closed toe ensures there's no need to think twice about having a presentable pedicure (or lack thereof), which is the last thing anyone wants to be worrying about on a rushed morning.
08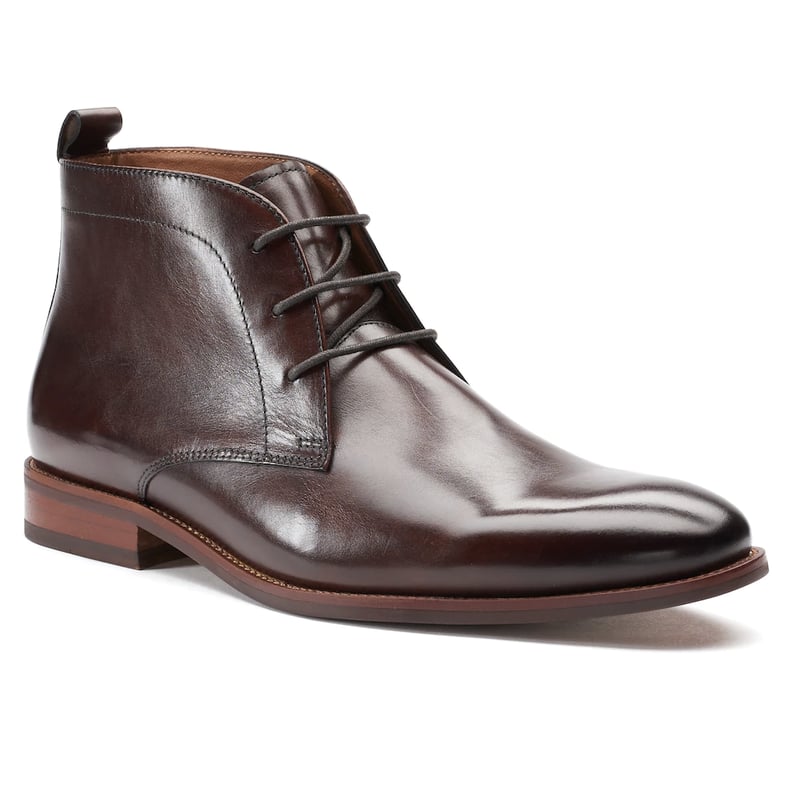 Stylish boots for him
For a modern alternative to dress shoes, try a pair of leather chukka boots ($100). They're just as sleek and sophisticated as classic styles, but can easily be dressed down thanks to the on-trend boot shape.
09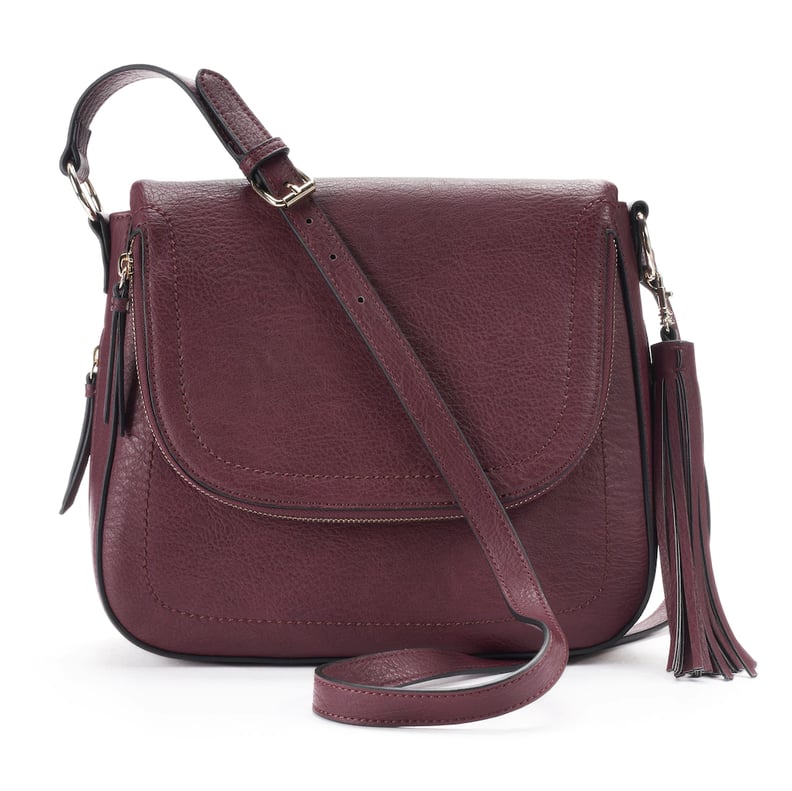 An easy crossbody bag for her
A crossbody bag ($60) in a rich hue is the perfect outfit topper and provides both form and function. The wine shade adds nice contrast to neutral pieces, while the structured shape is roomy enough for just the essentials.