Victoria Beckham Shares Her Love For the Canadian Tuxedo With New Fall 2021 Collection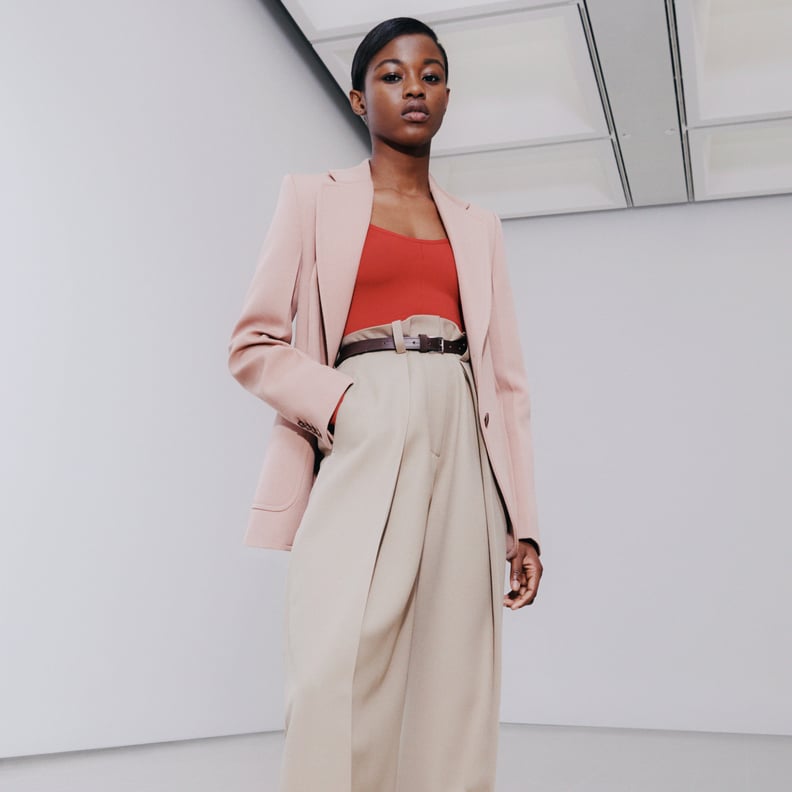 Victoria Beckham presented her fall/winter 2021 fashion show at London's Hayward Gallery, located in the Southbank Centre on Saturday Feb. 13. Continuing the brand's theme of strong tailoring paired with delicate dresses, VB's new collection is about dressing for comfort and protection in uncertain times.
There's a militant approach to Victoria Beckham fall 2021, with the theme explored in a palette of navy, red, black, and white with oversize suiting and gold-embossed military-style buttons. The utilitarian theme is meant to complement our need for protection, while also channeling our longing for comfort — as seen in loose-fitting paper bag trousers and more fluid pieces that connect to the delicate side of the VB woman. The bold red and bright pinks of the collection are paired with muted pastels in orange and blush to add softness.
For fall 2021, the brand continues its play with duality by offering sheer dresses, ruffled collars, floral prints, and pops of color. '70s-inspired details like flared hems, and '90s-inspired designs like wide-leg trousers and spaghetti strap details known as "fashion flossing," continue strong for VB fall 2021 — and were previously featured in the brand's spring 2021 collection. The Canadian tuxedo also made a surprising appearance for fall/winter 2021, and we're hoping that means the brand will experiment with more eco-denim pieces going forward.
Ahead, get a closer look at Victoria Beckham's fall/winter 2021 collection, and watch the fashion show above.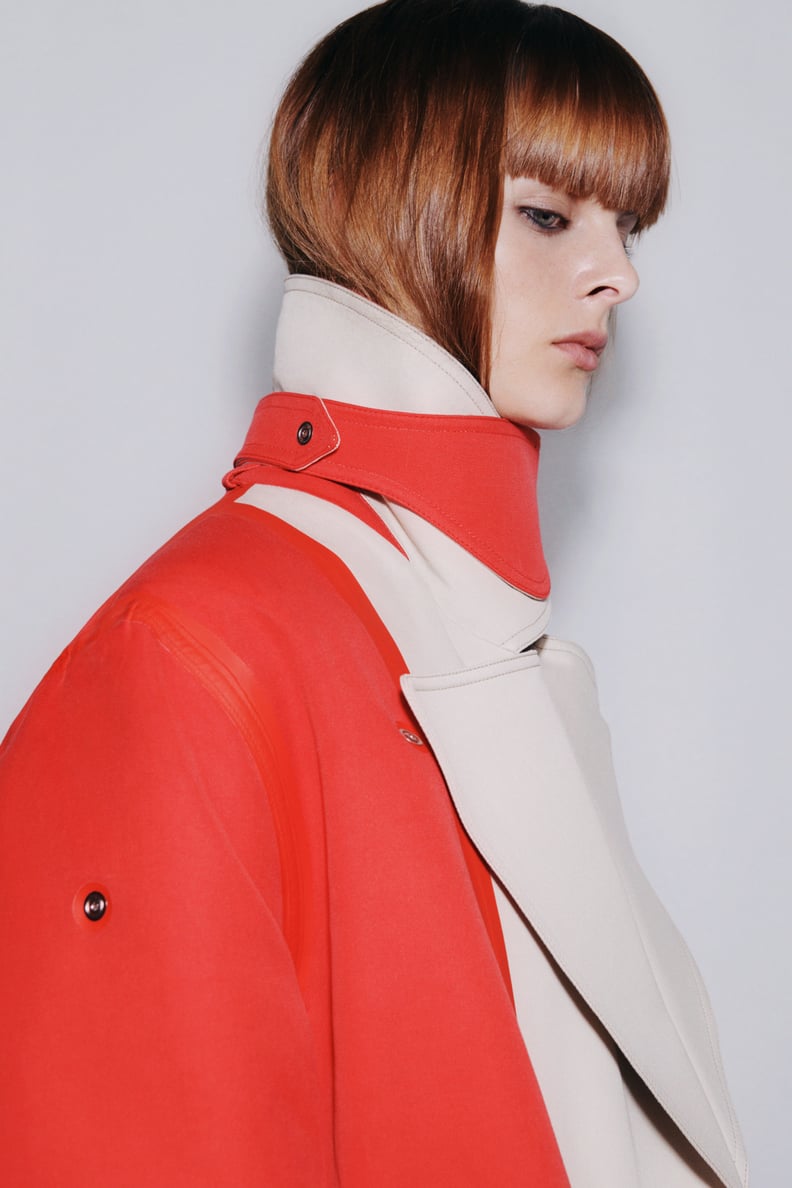 Victoria Beckham's Fall 2021 Collection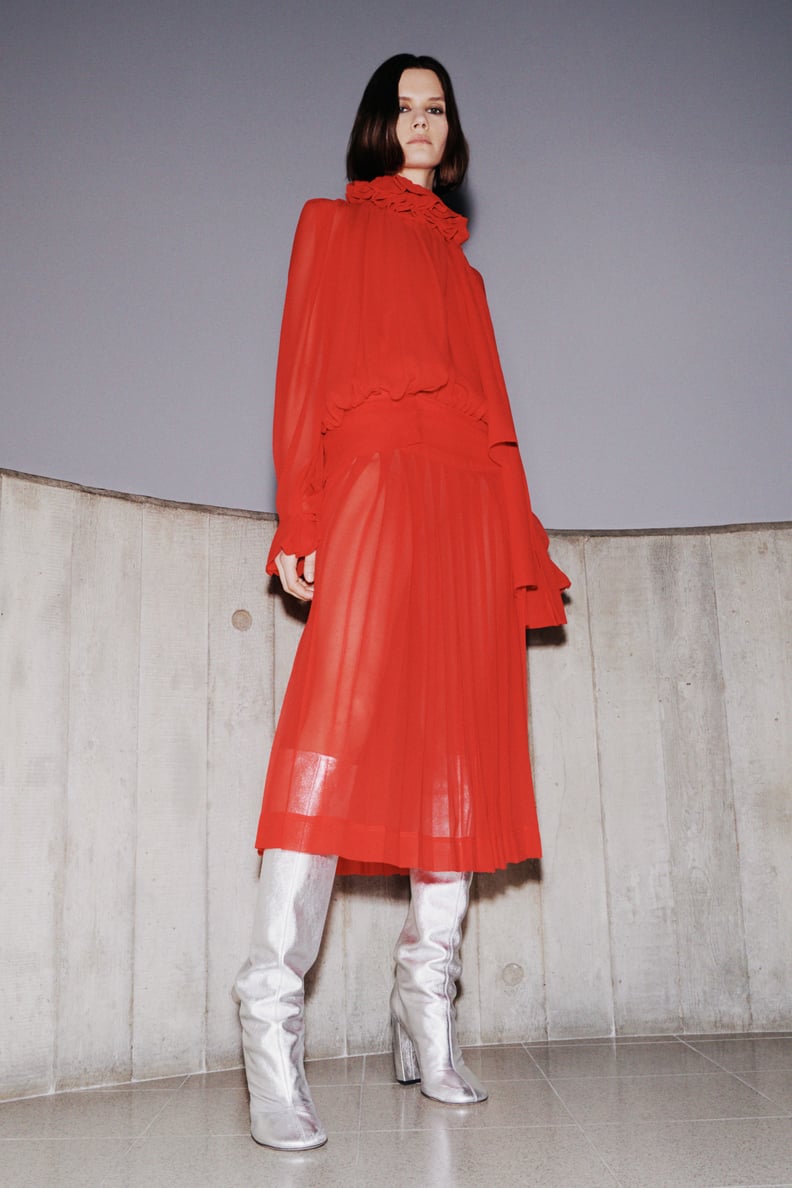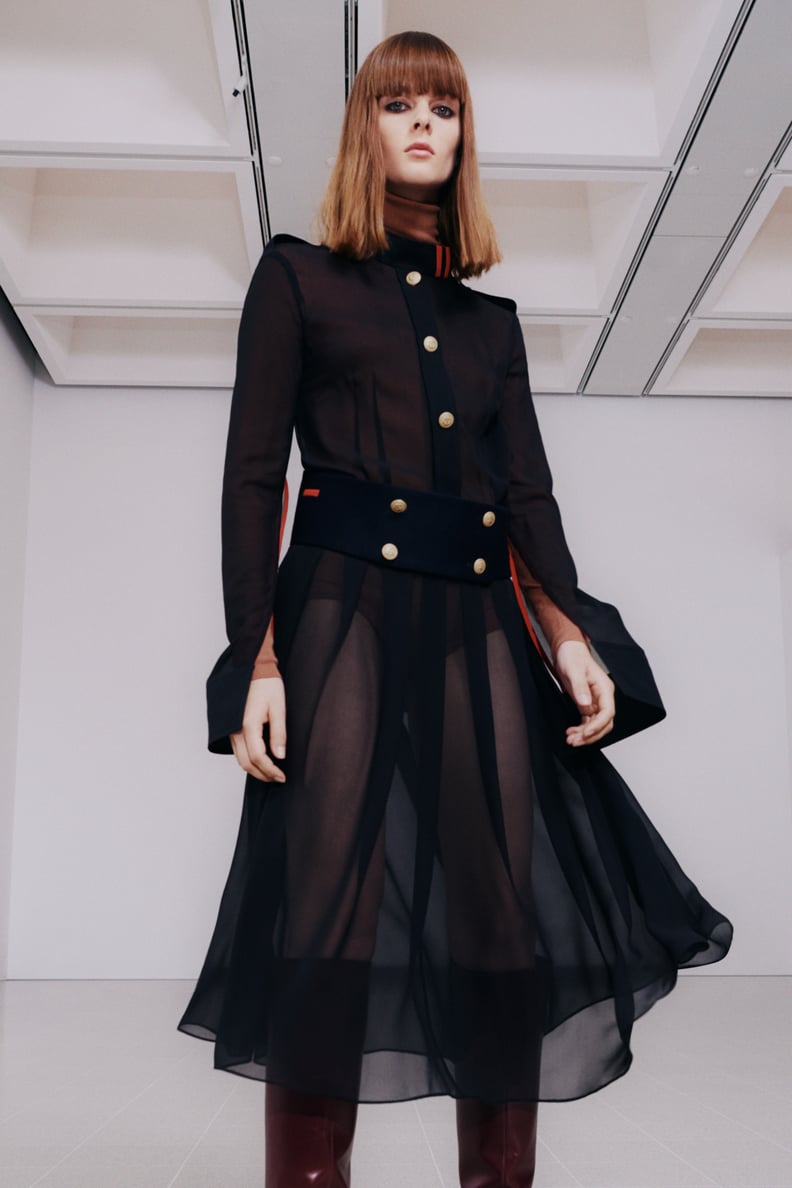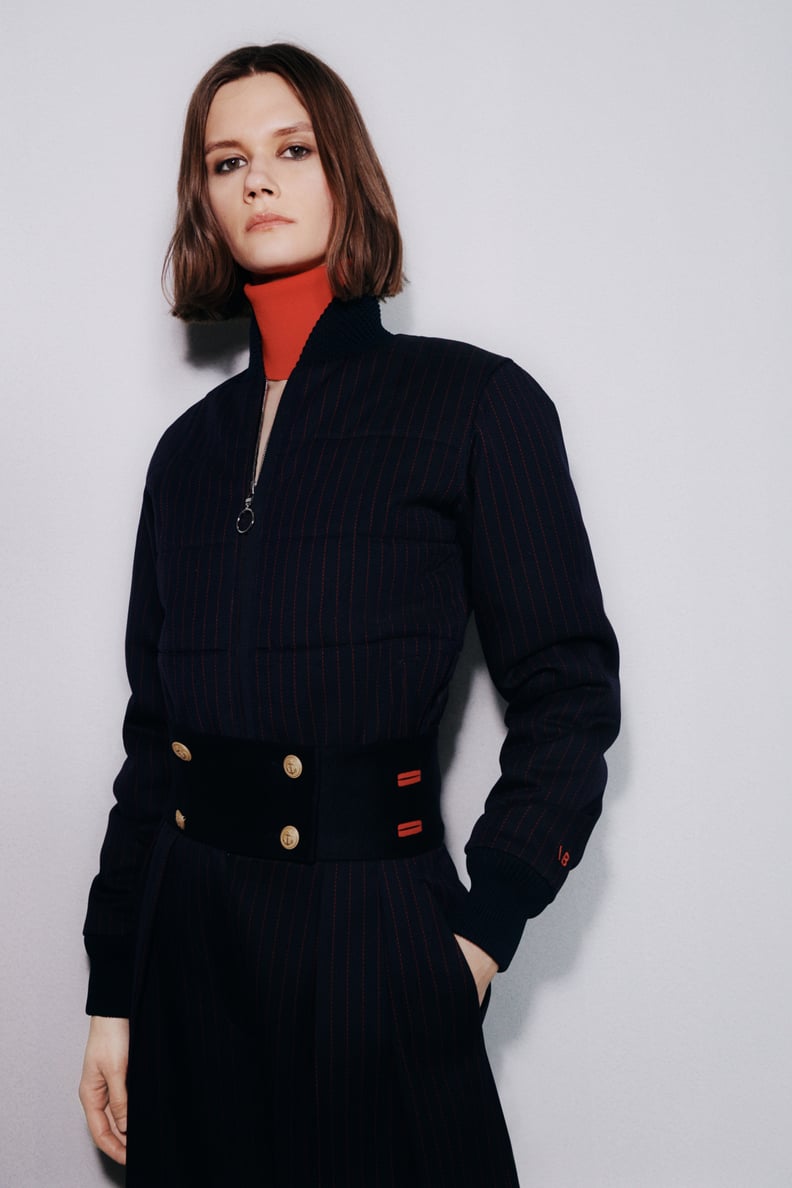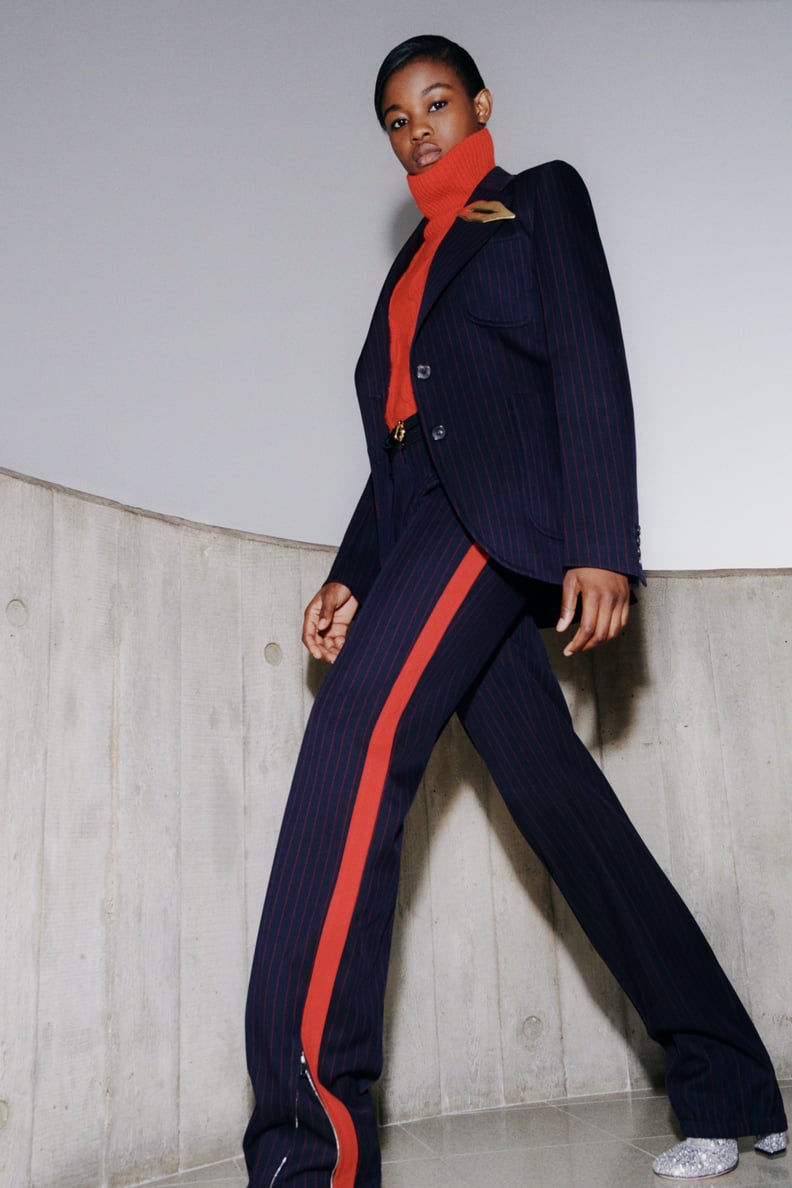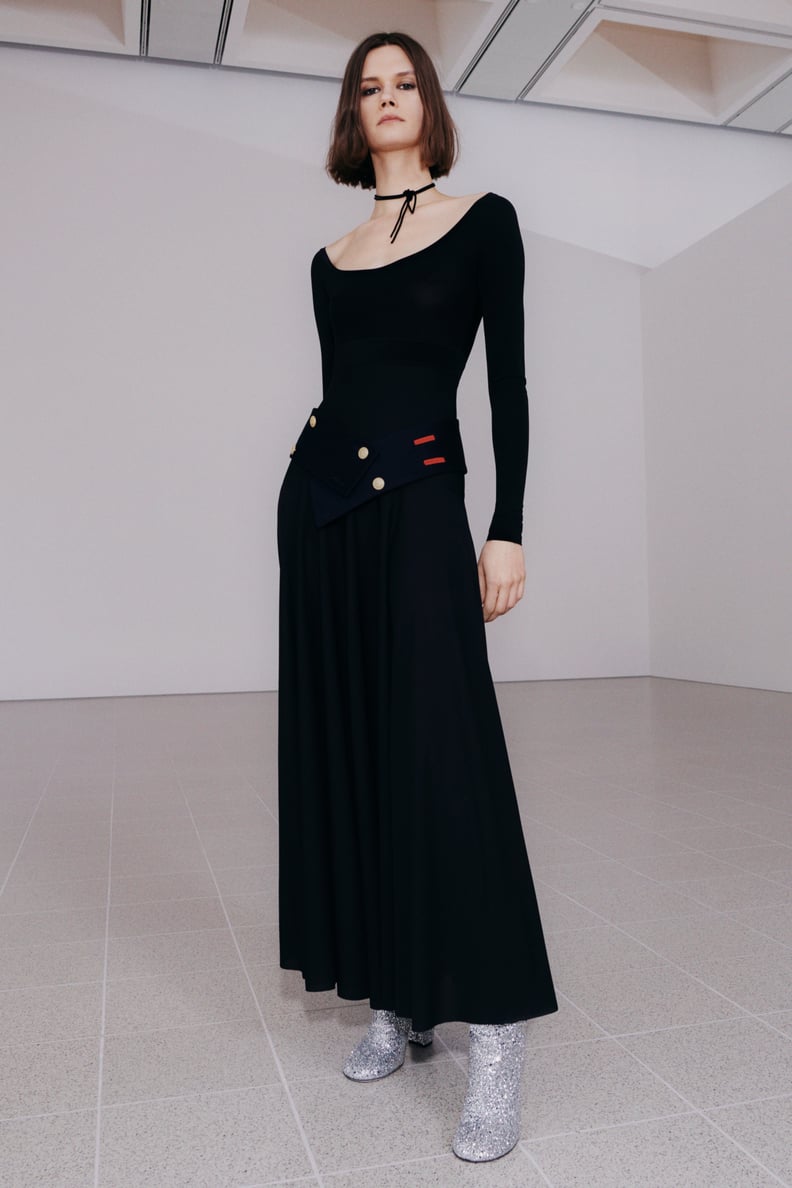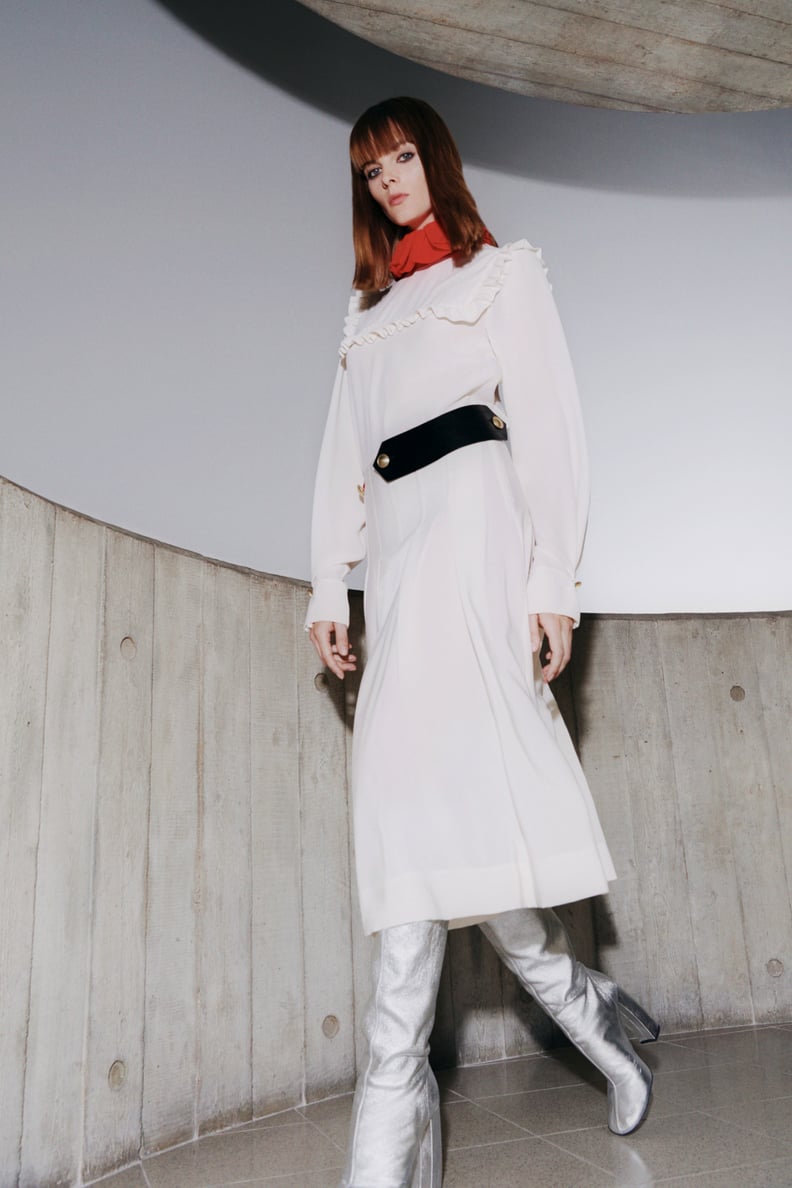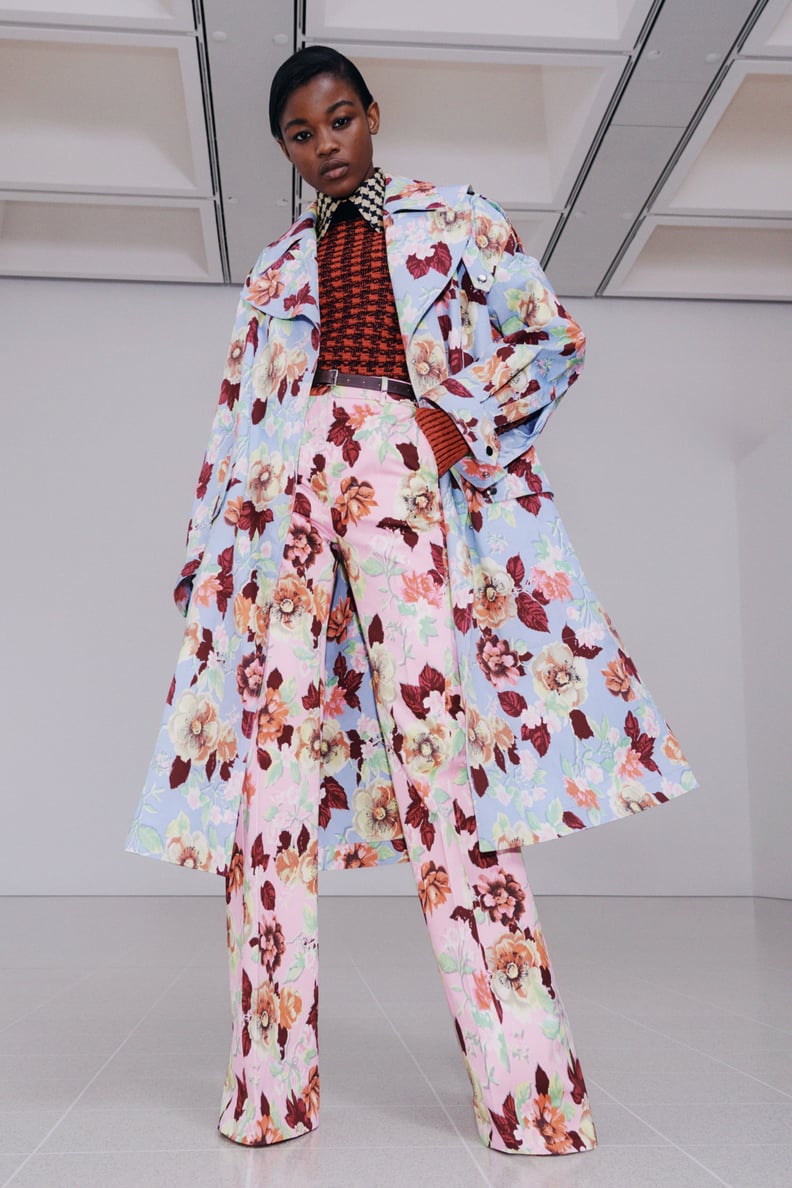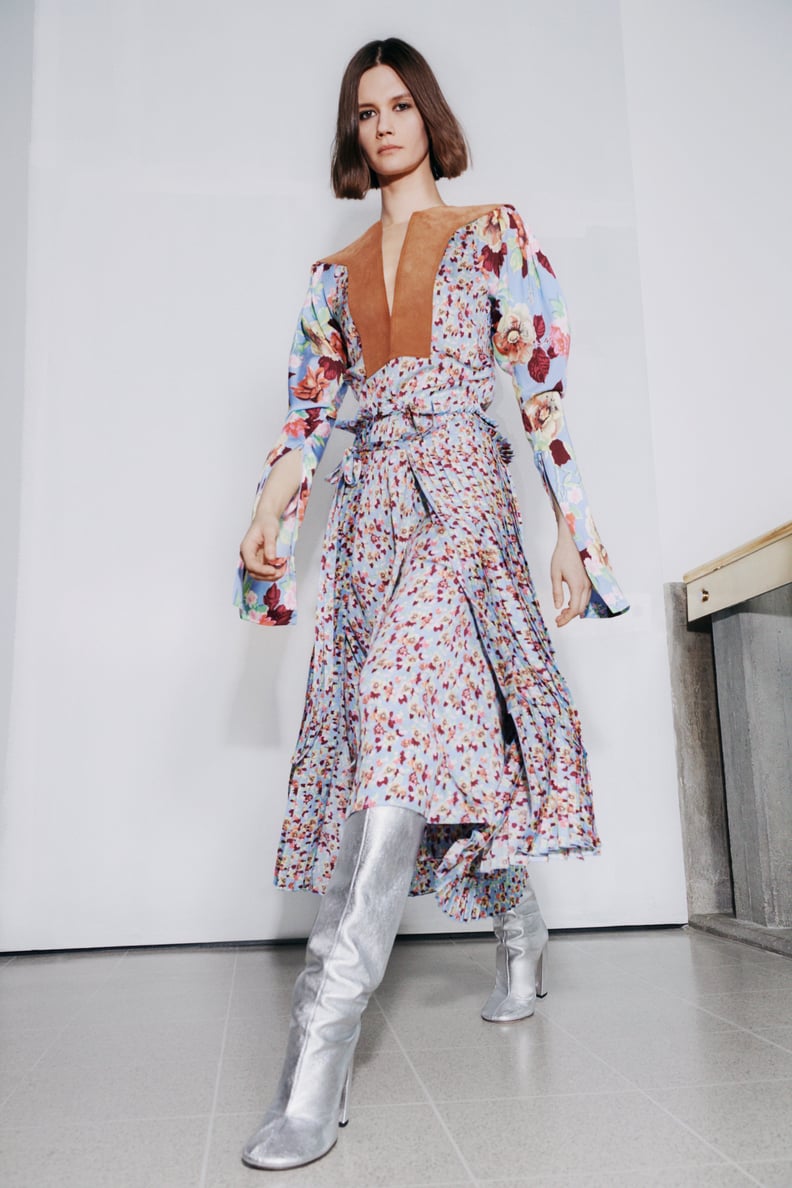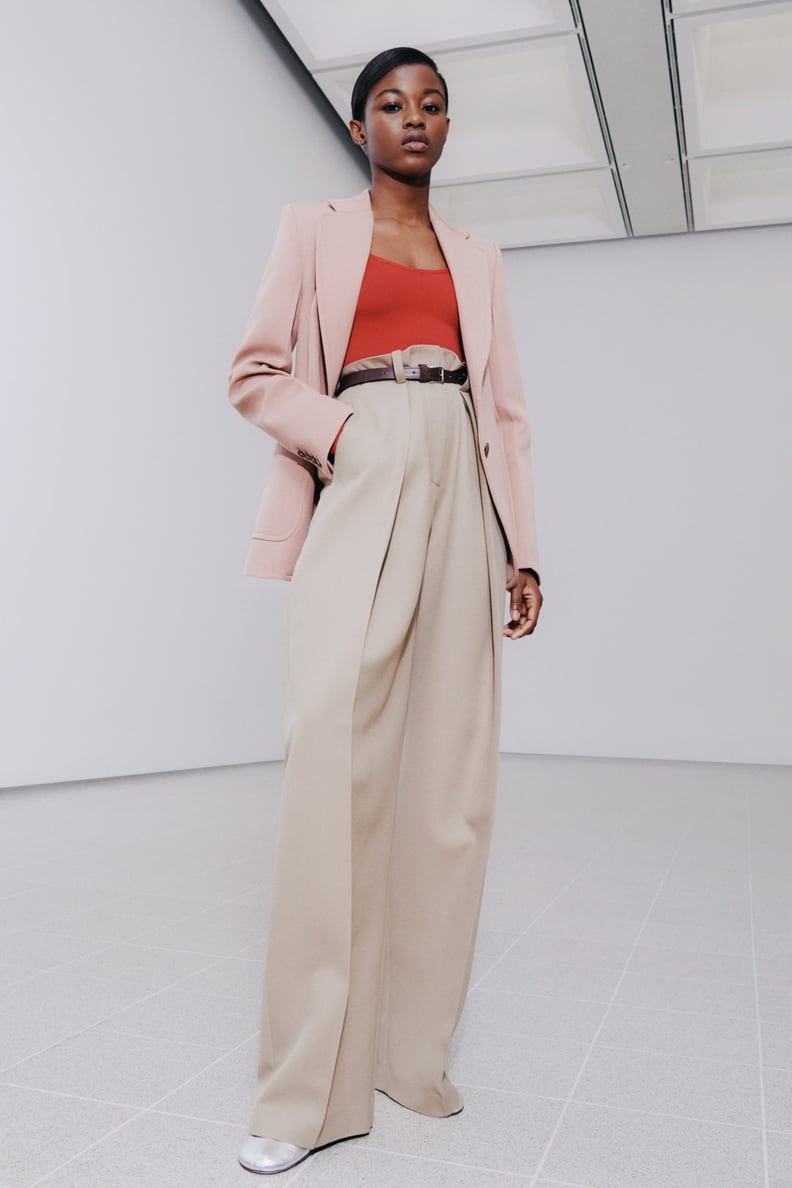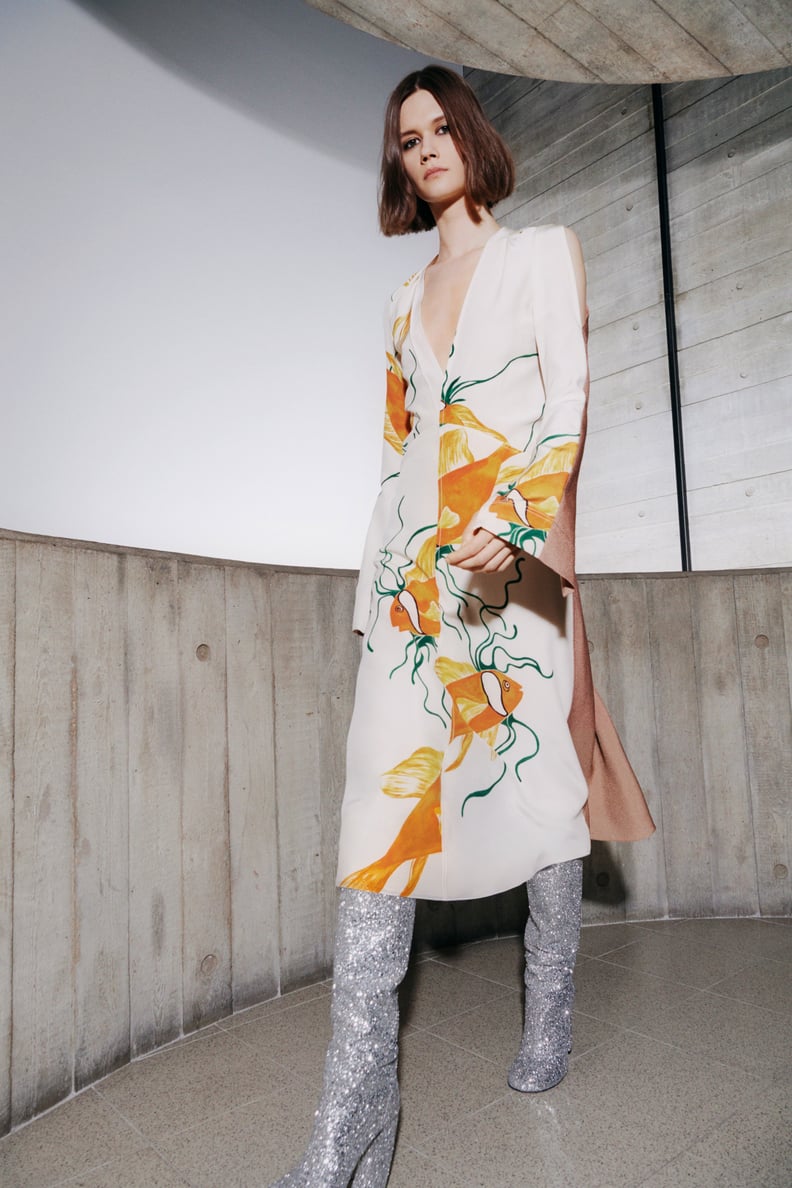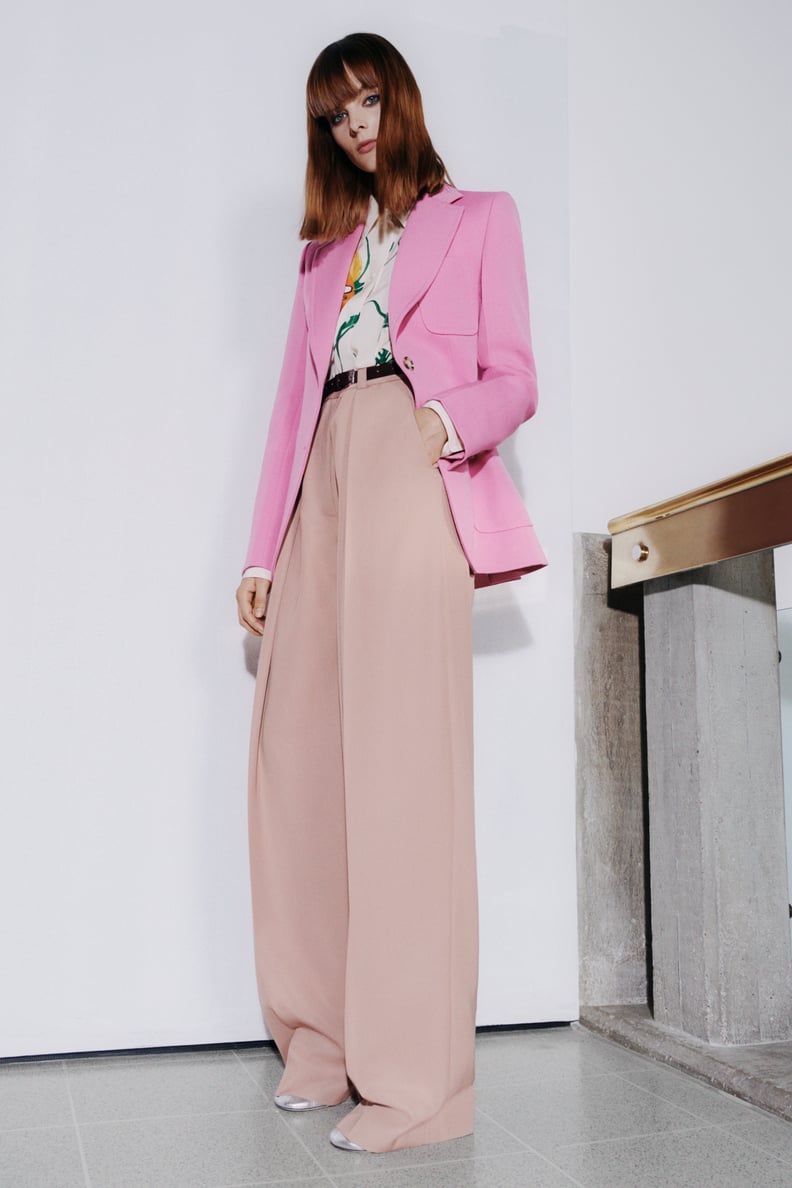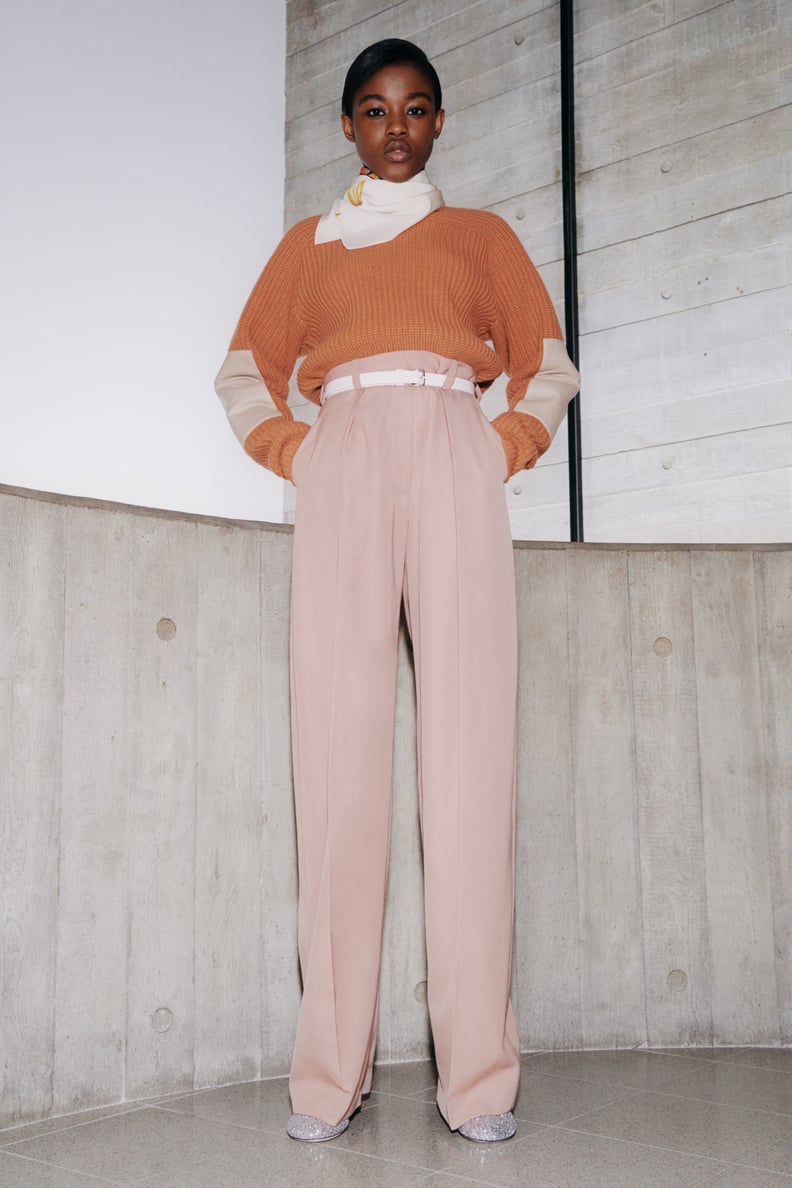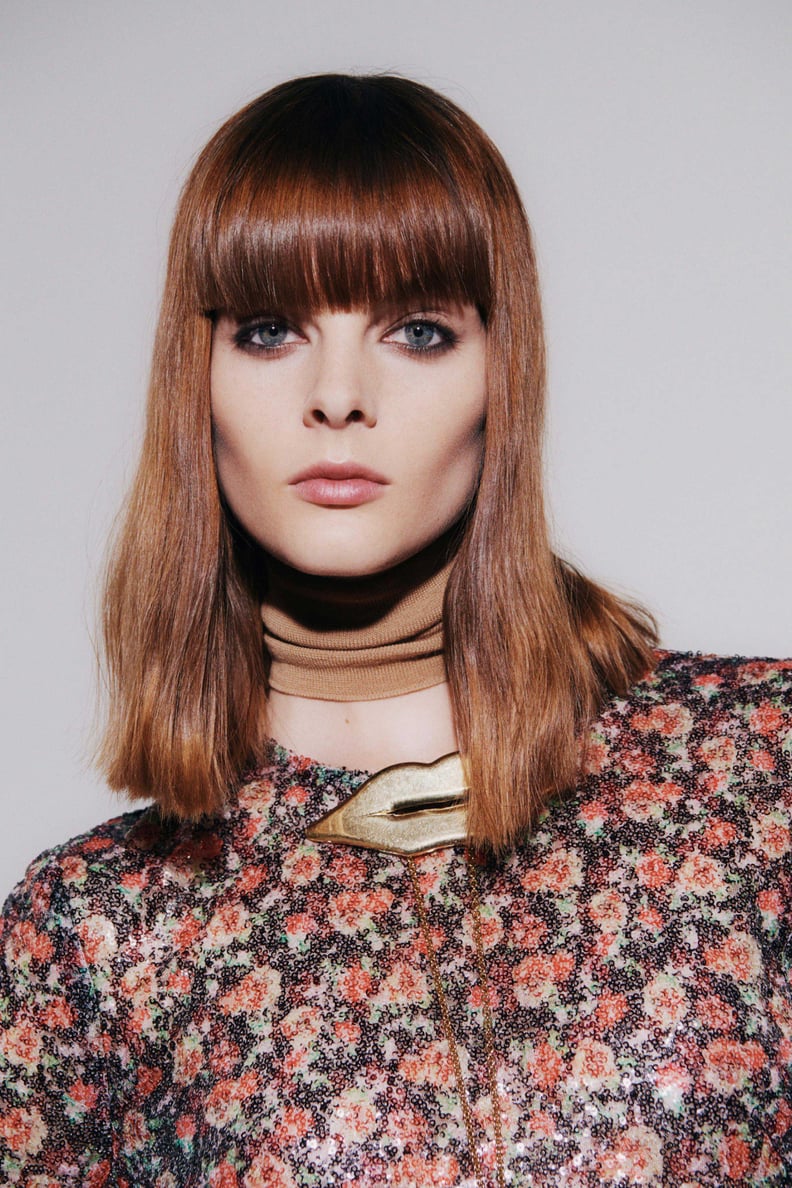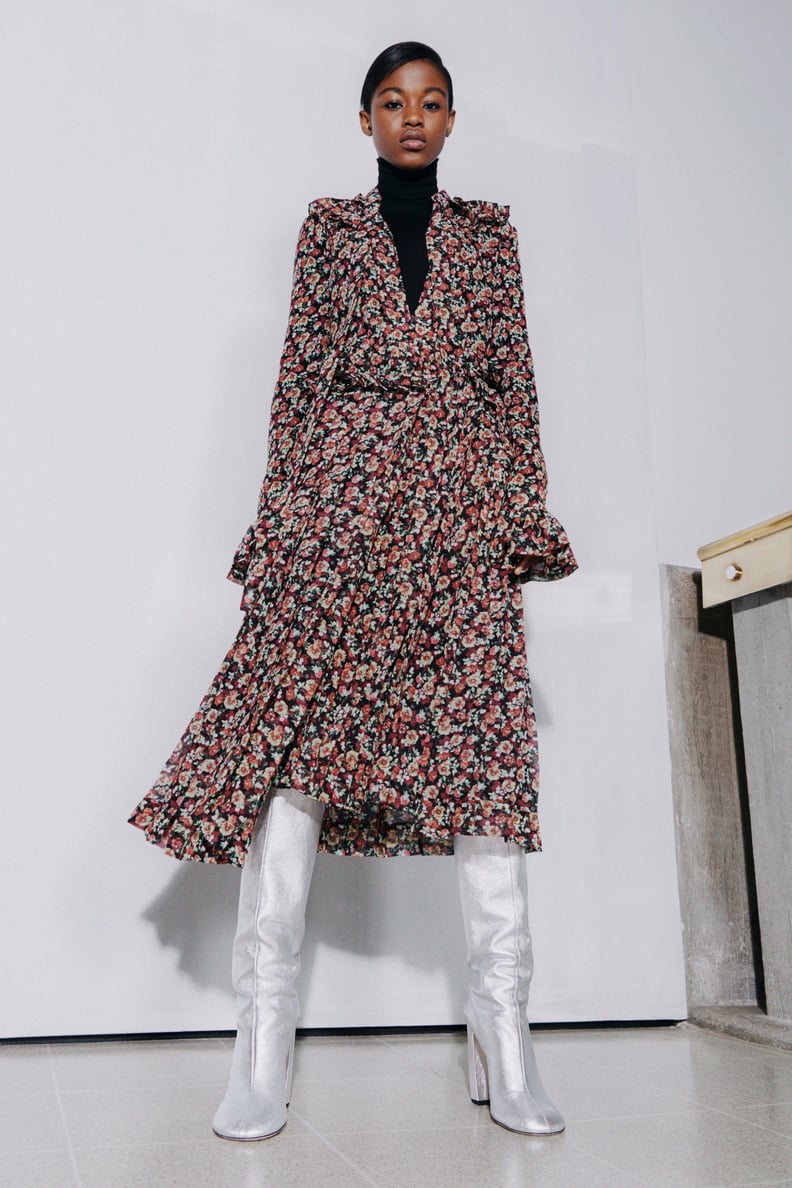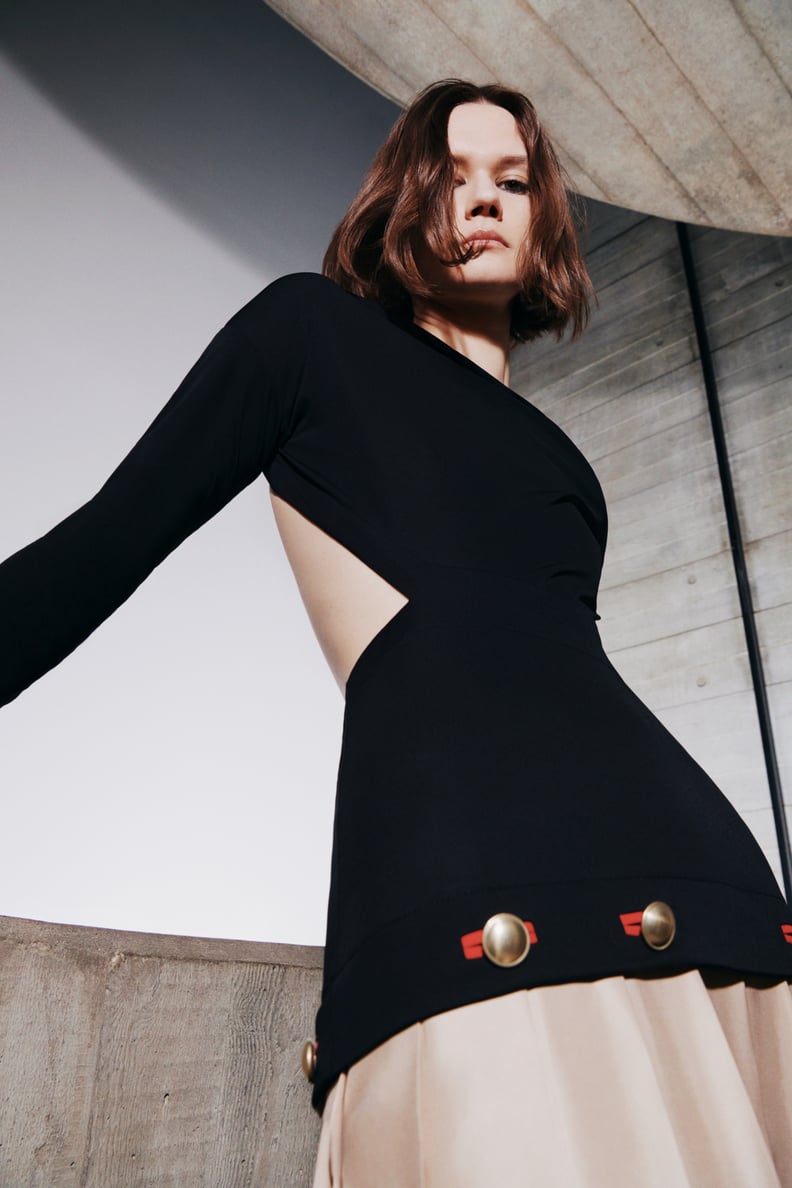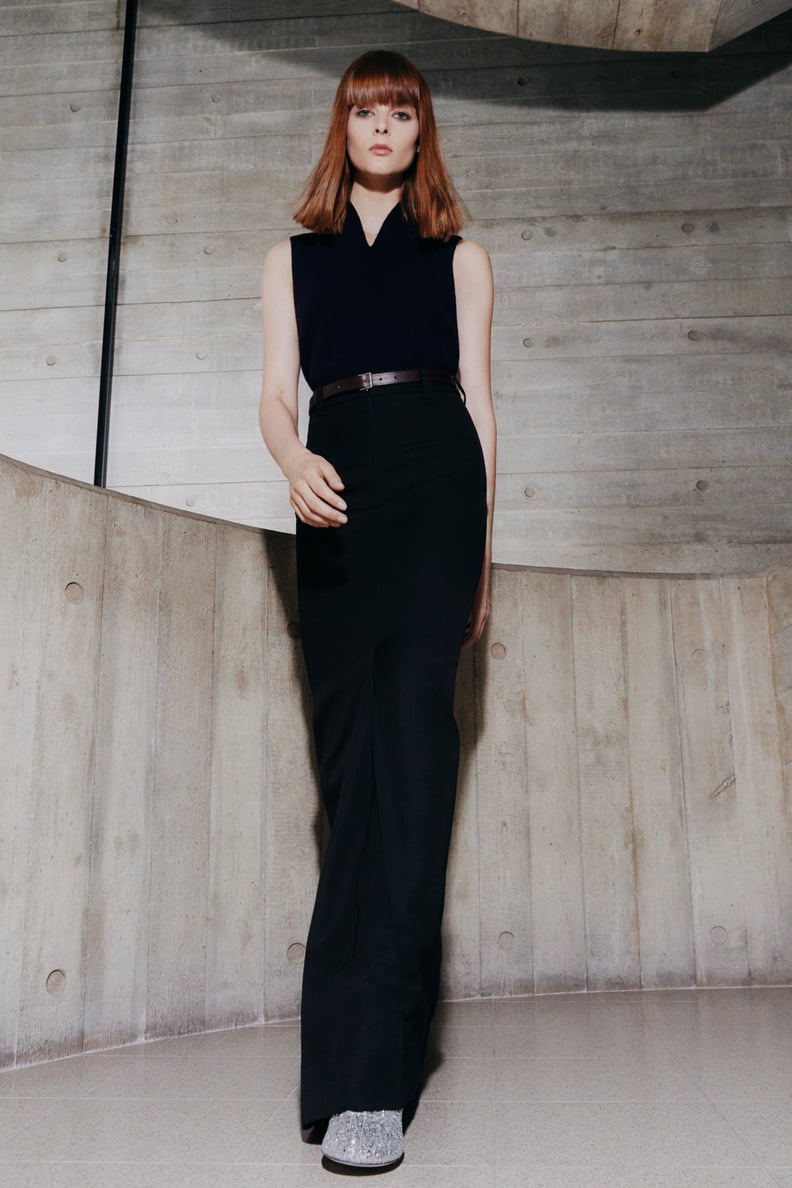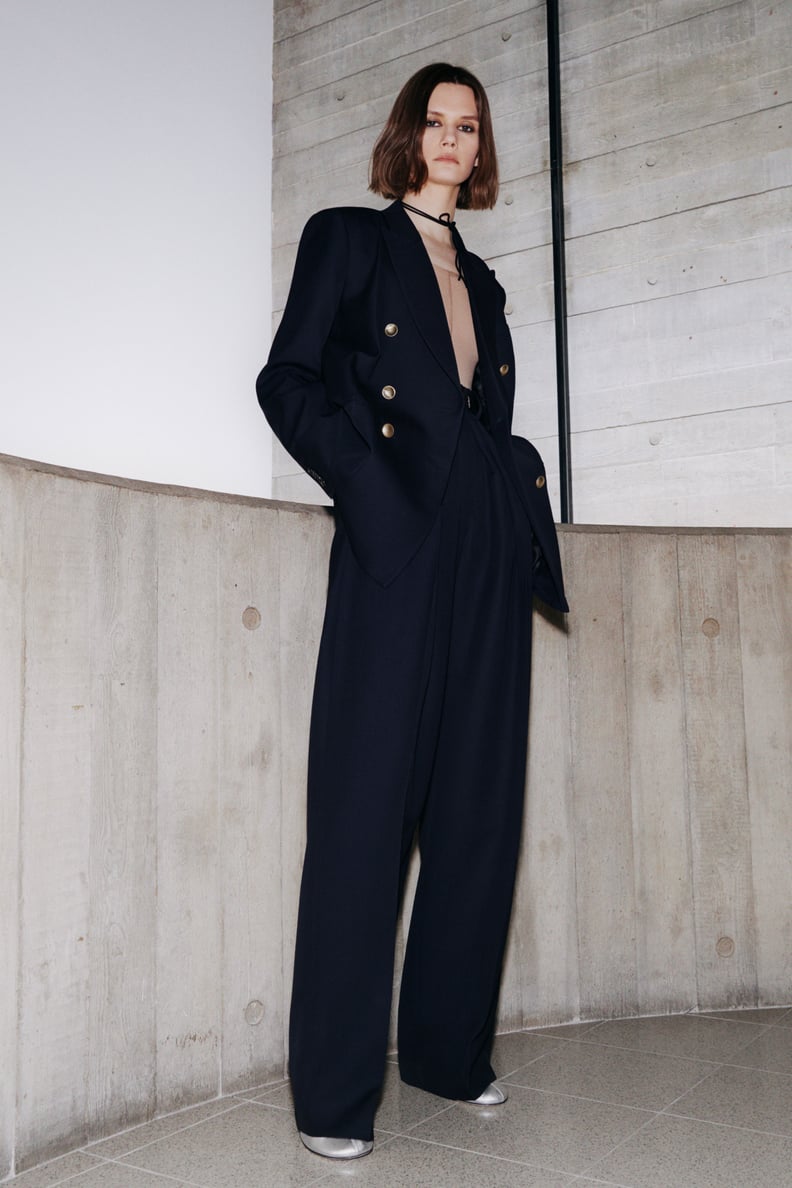 Victoria Beckham Autumn Winter 2021