From Beyoncé's Bodysuit to Spider-Iggy: All the VMAs Onstage Fashion
The red carpet at the MTV VMAs is only the beginning. The stars pull out all the stops when it comes to fashion at this event, but while arrival looks may be dramatic, historically some of the buzziest looks have been saved for performances. And this year, with showstoppers coming our way from female powerhouses including Nicki Minaj and Beyoncé, this year's onstage outfits were definitely worth a second look. Get up close and personal with the best performance numbers from the 2014 show!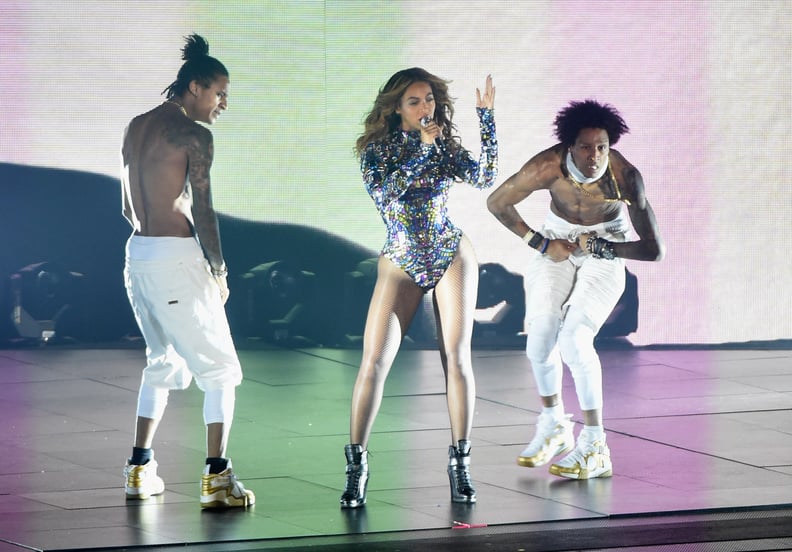 Beyoncé
For her epic album remix, Beyoncé donned a mosaic bodysuit covered in a rainbow of mirrored gems.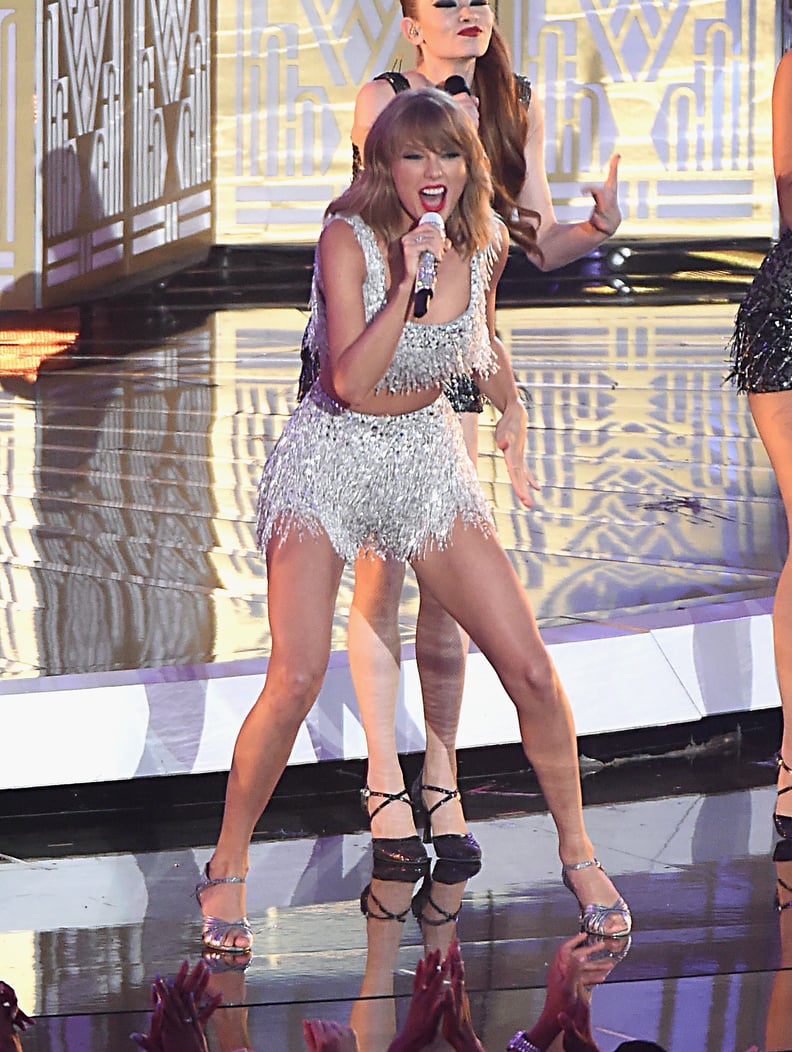 Taylor Swift
Taylor swapped her romper for a silver fringed two-piece for her performance of "Shake It Off."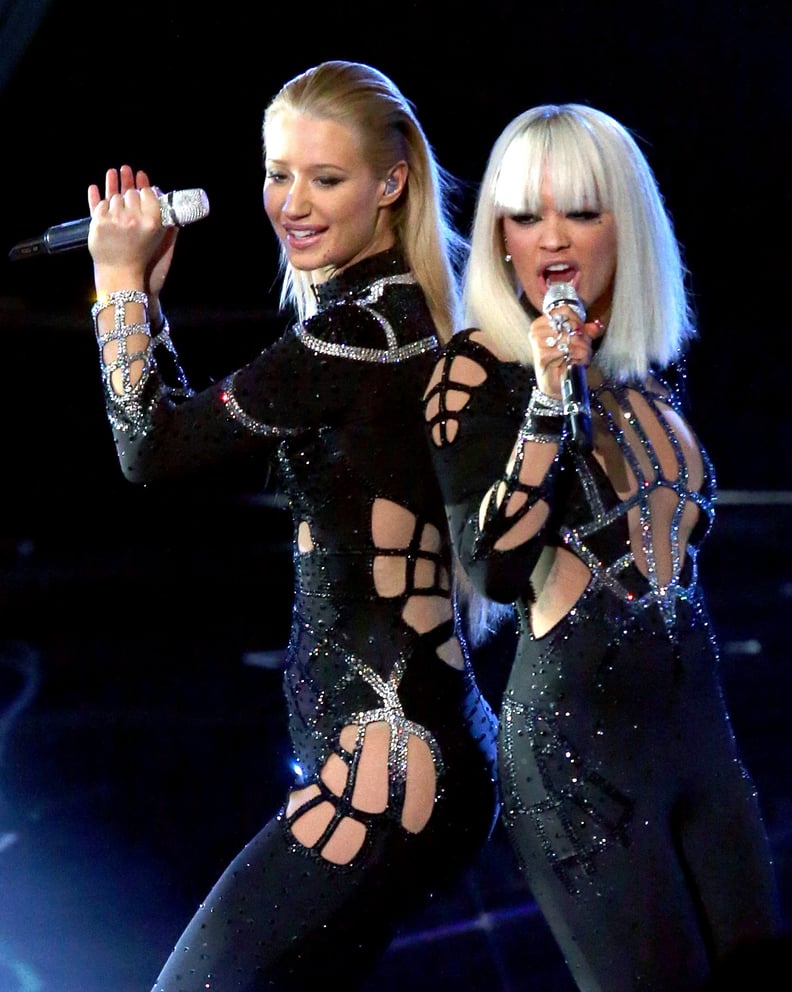 Iggy Azalea and Rita Ora
The Aussie and Brit stars slipped into black and silver spiderweb catsuits for their performance.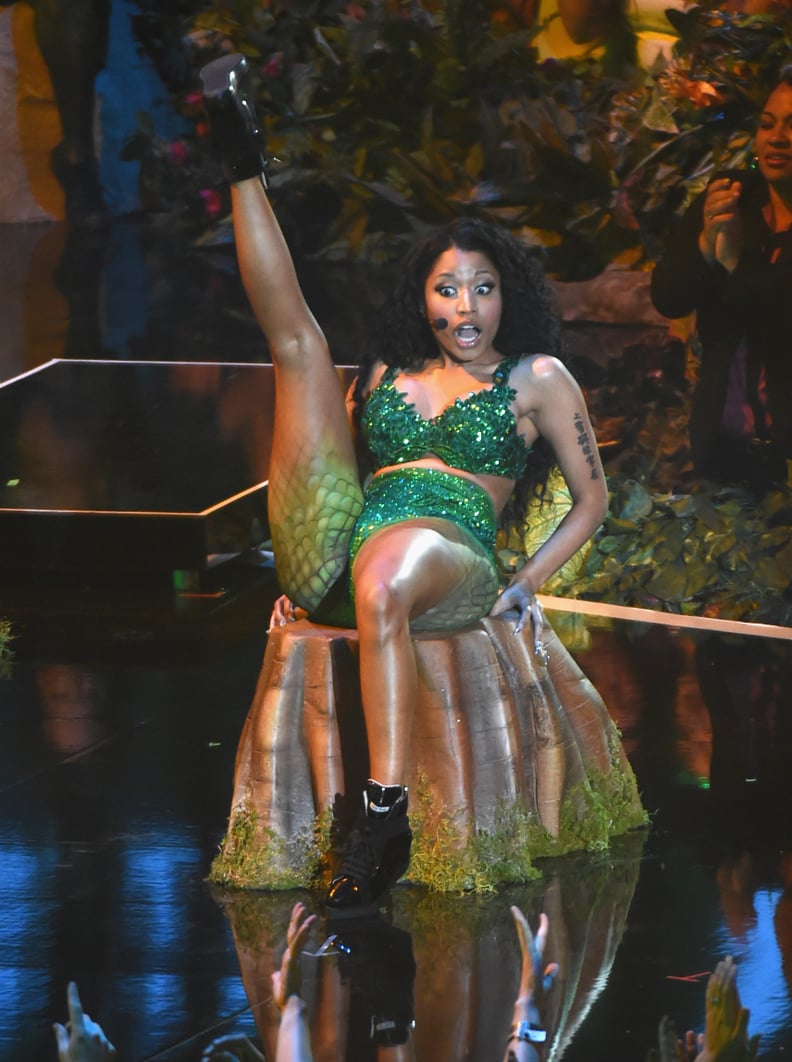 Nicki Minaj
Nicki's first look for "Anaconda" was a sparkling green two-piece with matching body art.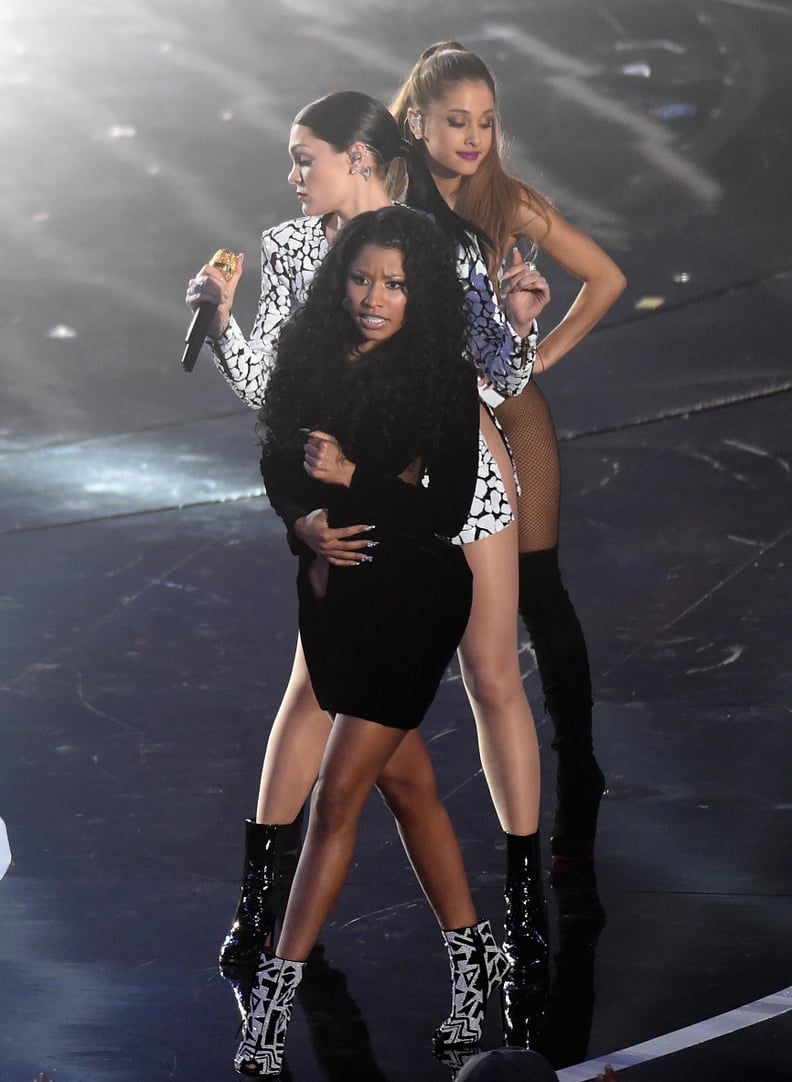 Nicki Minaj
A quick wardrobe change (too quick, perhaps?) and Nicki donned a revealing black dress that had to be held together.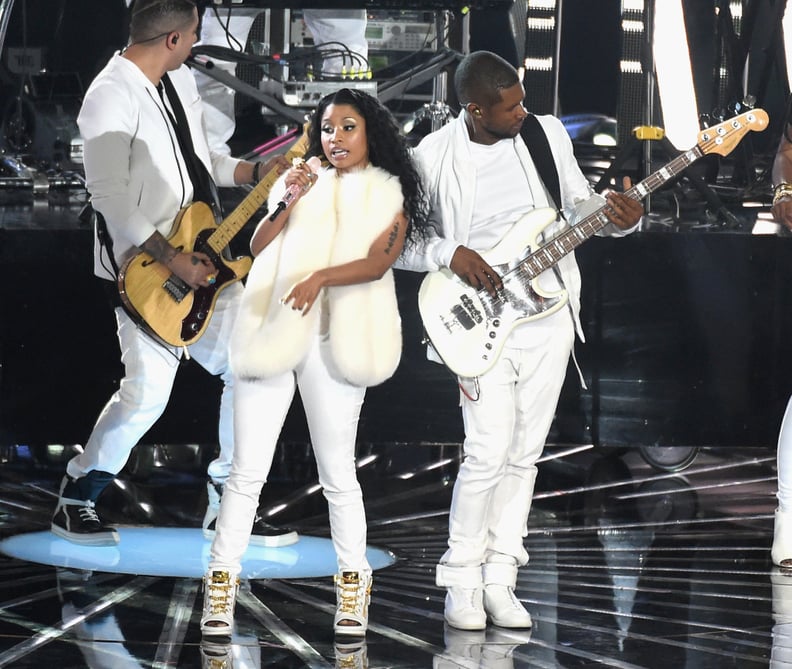 Nicki Minaj
Later on, Nicki joined Usher in an all-white ensemble that was a little more covered up.
Ariana Grande
Ariana hit the stage in a space-age silver outfit with thigh-high boots and structured hip detail.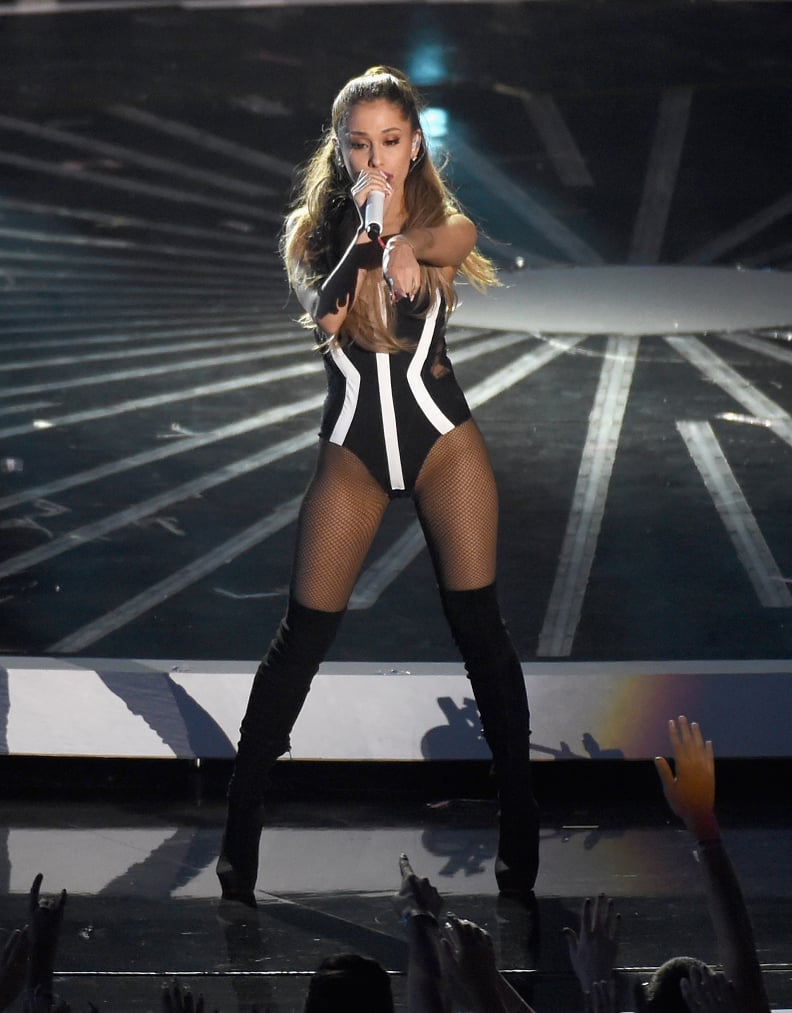 Ariana Grande
Another quick change, and Ariana sported an even tinier leotard in black and white with a new pair of boots.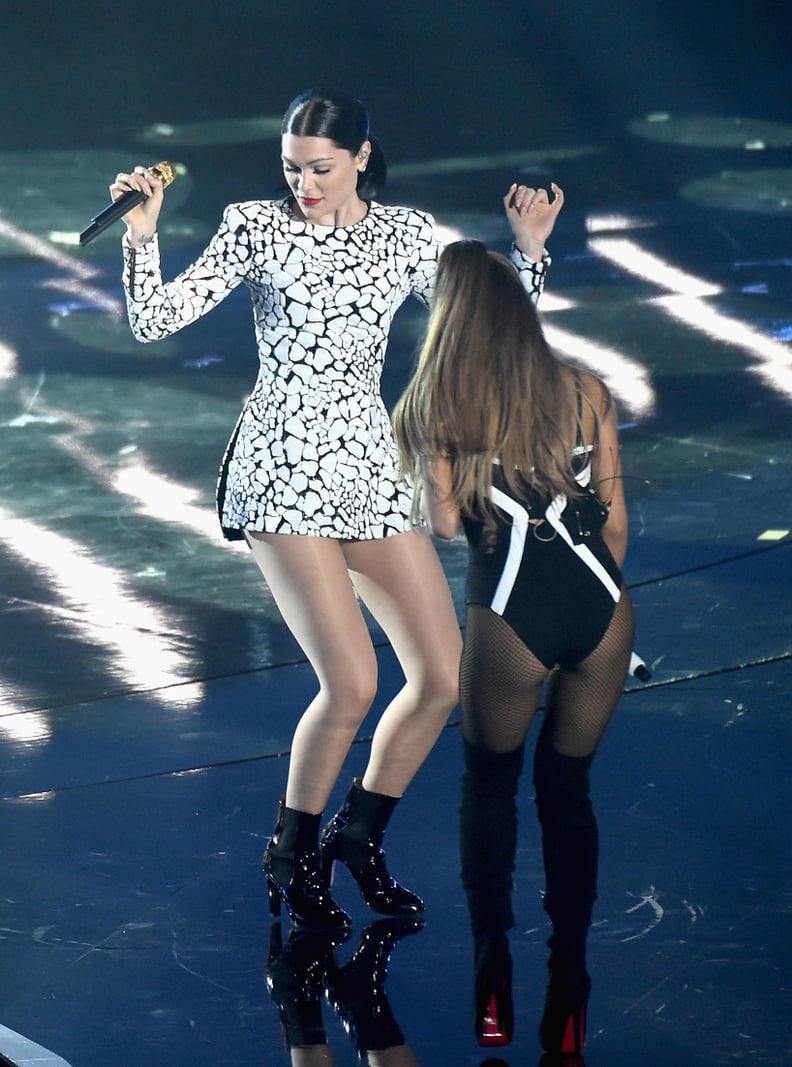 Jessie J
To join Ariana and Nicki on stage, Jessie wore a long-sleeved mini with waist-high slits.