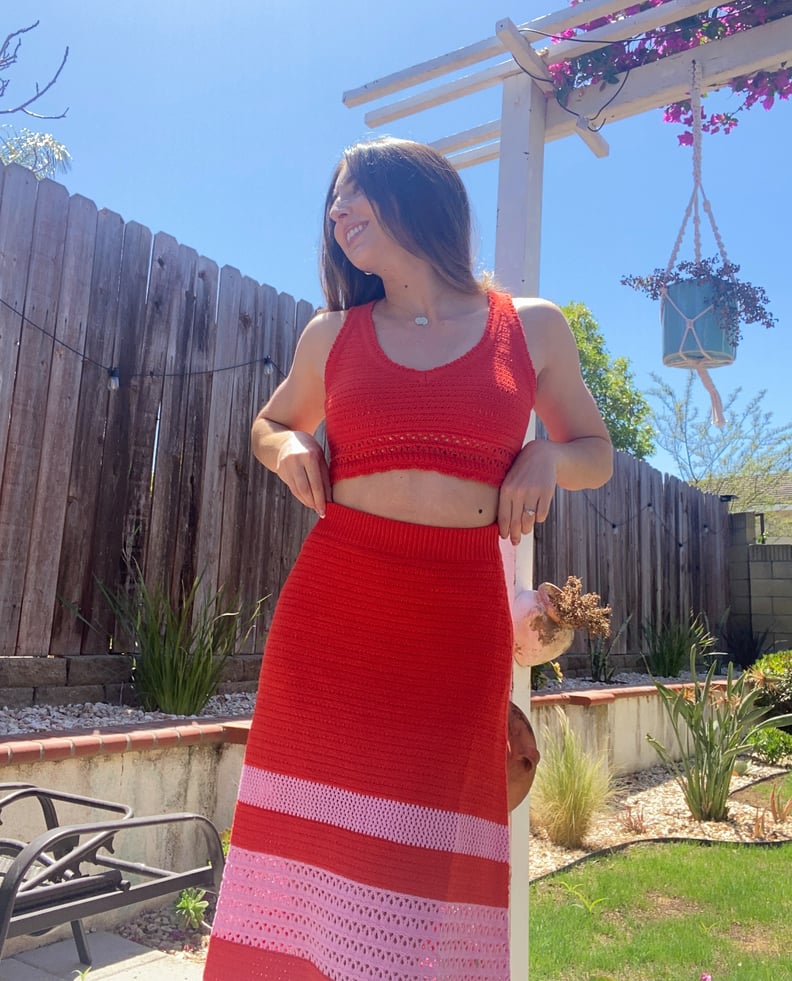 POPSUGAR Photography | Marisa Petrarca
POPSUGAR Photography | Marisa Petrarca
As POPSUGAR editors, we independently select and write about stuff we love and think you'll like too. If you buy a product we have recommended, we may receive affiliate commission, which in turn supports our work.
I'm a sucker for a good set, especially an affordable one. (I mean, who isn't?) In keeping with my love of the trend, my winter wardrobe comprised a ton of cozy sweat sets, so it may not come as a surprise that I've been searching for the perfect spring-summer styles recently, and cute crochet pieces are a top priority for me. Among my finds was a two-piece set that I'm so excited to share with you because it is from Walmart yet looks expensive — and it's a vacation must have.
Enter the Scoop Crochet Sleeveless Crop Top ($26) and the matching Midi Skirt ($36), which made it into my shopping cart literal seconds after scrolling across them. I ordered next-day delivery to my friend's house in California (whom I'm staying with for the week; yay, vacation!) and practically raced to the door when the FedEx driver rang the doorbell.
Naturally, a backyard photo shoot ensued because I felt like a million bucks when I slipped on this ensemble. The size small top and bottom fit my 5'10", 165-pound frame perfectly, and both felt high-quality. I feared that it would be too lightweight or sheer, but I was thrilled to find that the fabric is thick and beautifully detailed. The skirt is even lined, which was a pleasant surprise.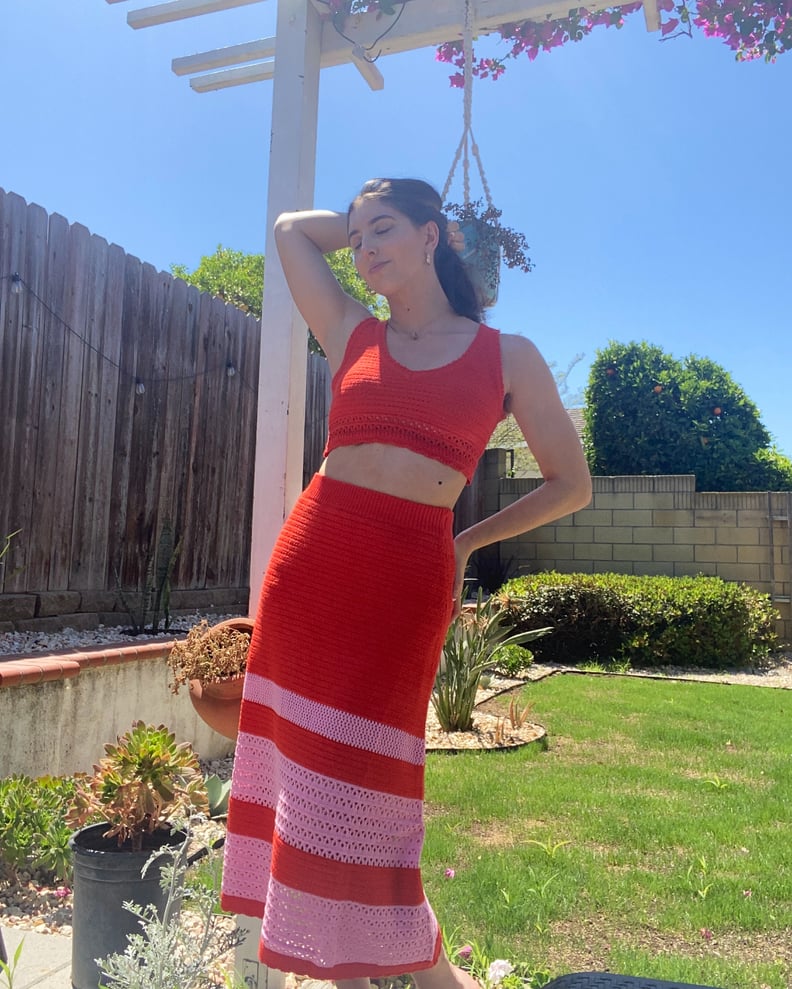 Wearing these pieces together is an obvious win, but I love that you can also wear them separately. For example: the red knit top would also look good with a pair of jeans and heels for going out, while the midi skirt could be teamed with a white top if you don't want to go the monochrome route.
For now, though, you can catch me wearing both pieces together. I intend to scoop up a pair of red heels to complete the look and maybe a pink handbag to take it to the next level. One thing's for sure about this bold-hued set: it was born to be photographed. Just look at those colors!
Speaking of color, this crop top and skirt combo also comes in a bright green, and I'm tempted to overnight it — that's how much I love the pink version. While I decide, I beg you not to sell it out. Pretty please leave one of both pieces in stock while I think it through.