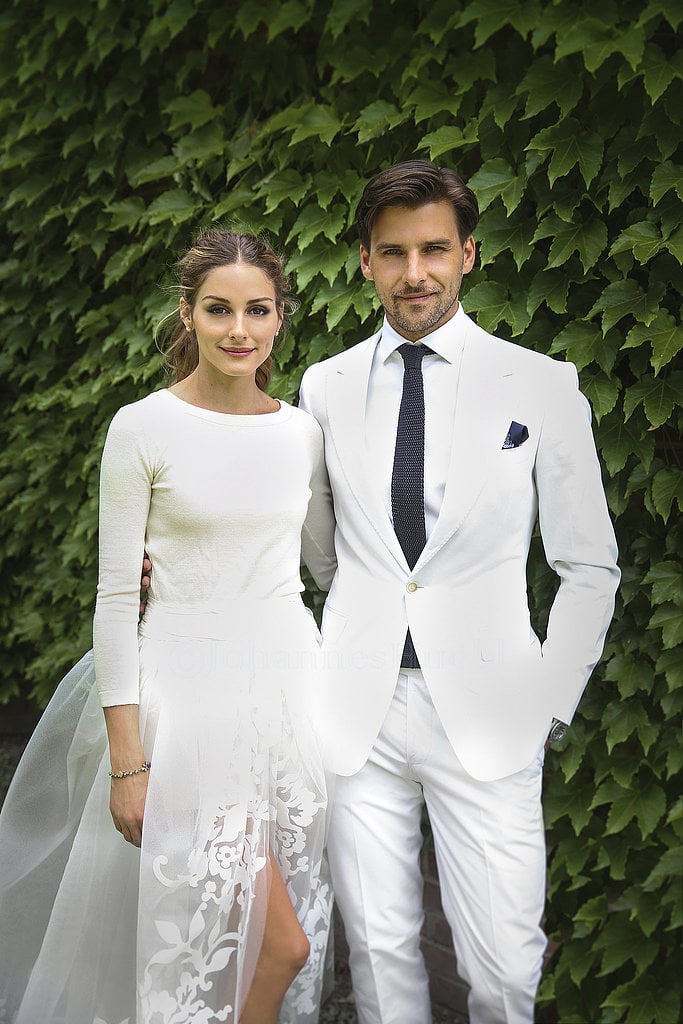 As POPSUGAR editors, we independently select and write about stuff we love and think you'll like too. If you buy a product we have recommended, we may receive affiliate commission, which in turn supports our work.
You want a unique outfit for your wedding day? Just ask Olivia Palermo how it's done. The style icon chose a three-piece Carolina Herrera set that included a sweater, embroidered tulle, and, you guessed it, shorts. Her look totally made her the most memorable bride of 2014, and clearly we're not the only ones who think so.
J.Crew just rolled out Laine sequin shorts that are meant for your big day, and BHLDN offers a lace romper with a scalloped hem. If you think this bold bridal move is just as refreshing as we do, scroll to shop a few delicate white designs that definitely fit the bill. Not that we had any doubt before, but now that Olivia's influenced our favorite retailers, it's confirmed: she's a true trendsetter. Source: Olivia Palermo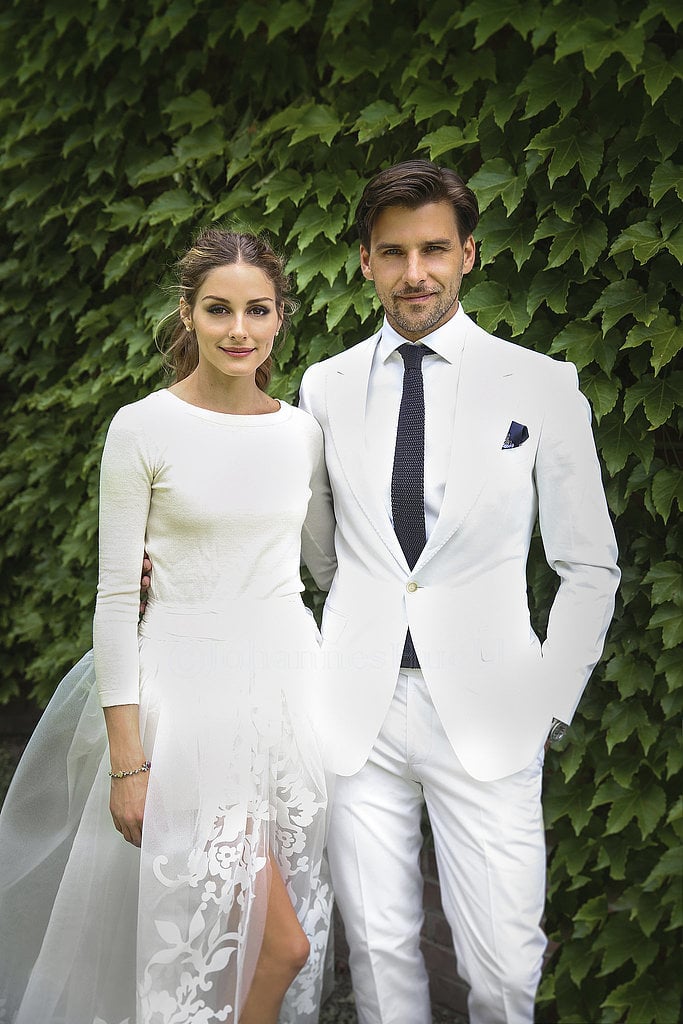 Olivia Palermo Wore Carolina Herrera Shorts on Her Wedding Day
She completed the look with a cashmere sweater and a full tulle skirt that showed off a bit of leg.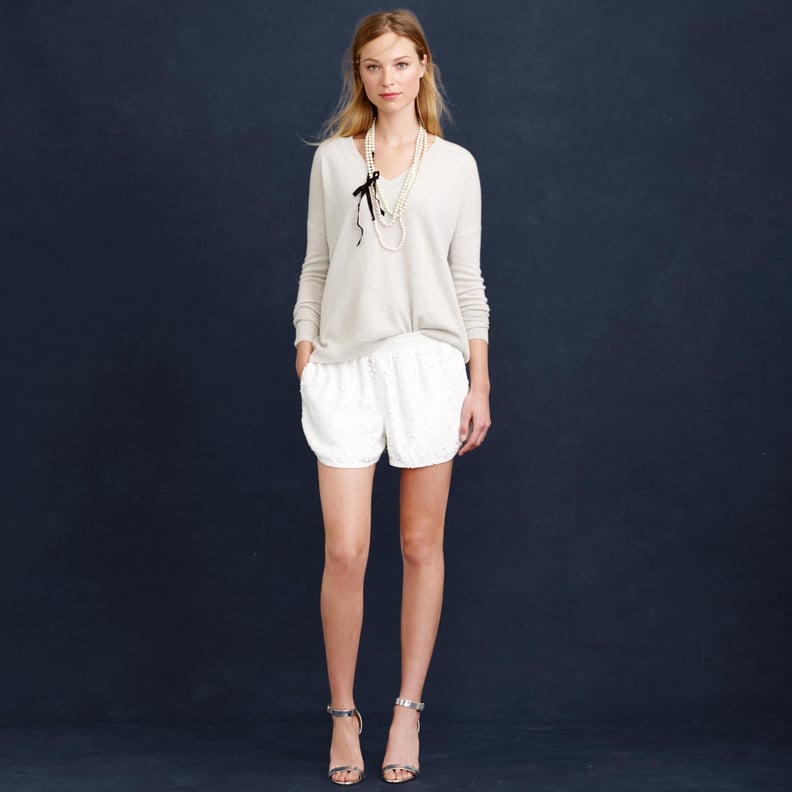 J.Crew's Laine Wedding Shorts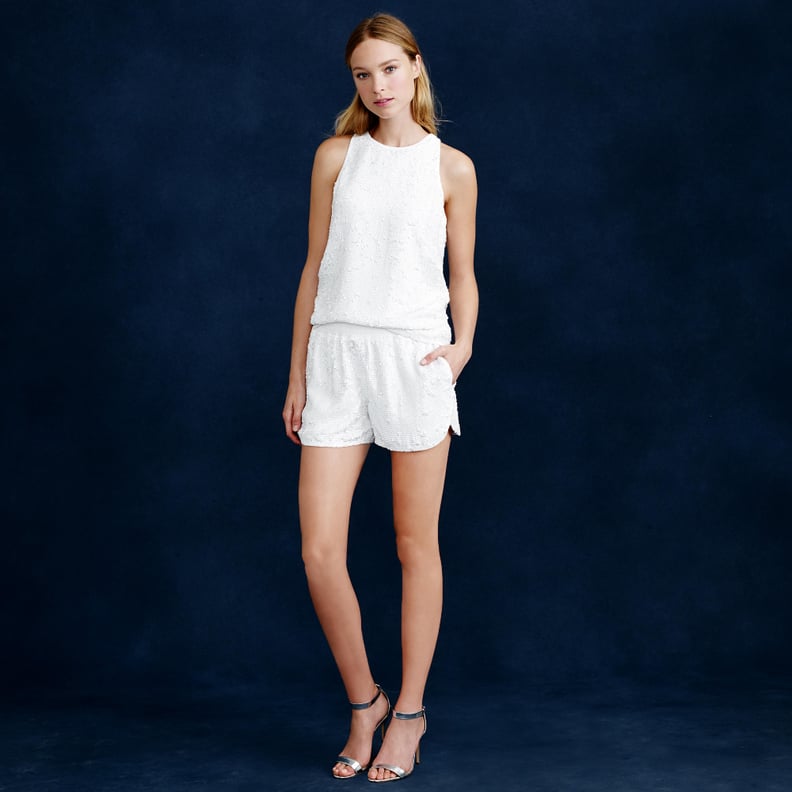 J.Crew's Laine Racerback Top
You can complete the sequin set with a racerback shell tank ($400), if you prefer to be matchy-matchy about it.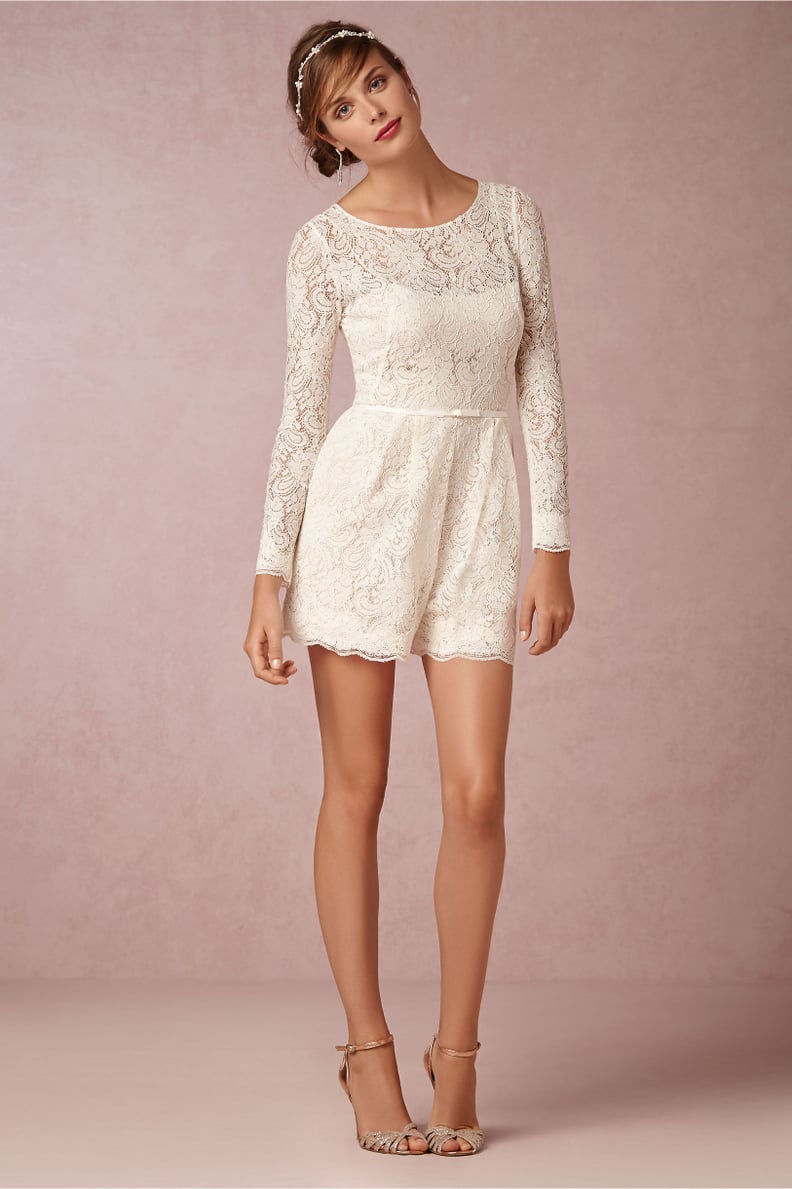 BHLDN's Prato Romper
BHLDN's Prato romper retails at $275. But we found a few more alternatives that — while not specifically created for your wedding day — will help you pull off Olivia's signature look.