This New Instagram Account Lets Self-Isolaters Share Their Most Fabulous WFH Outfits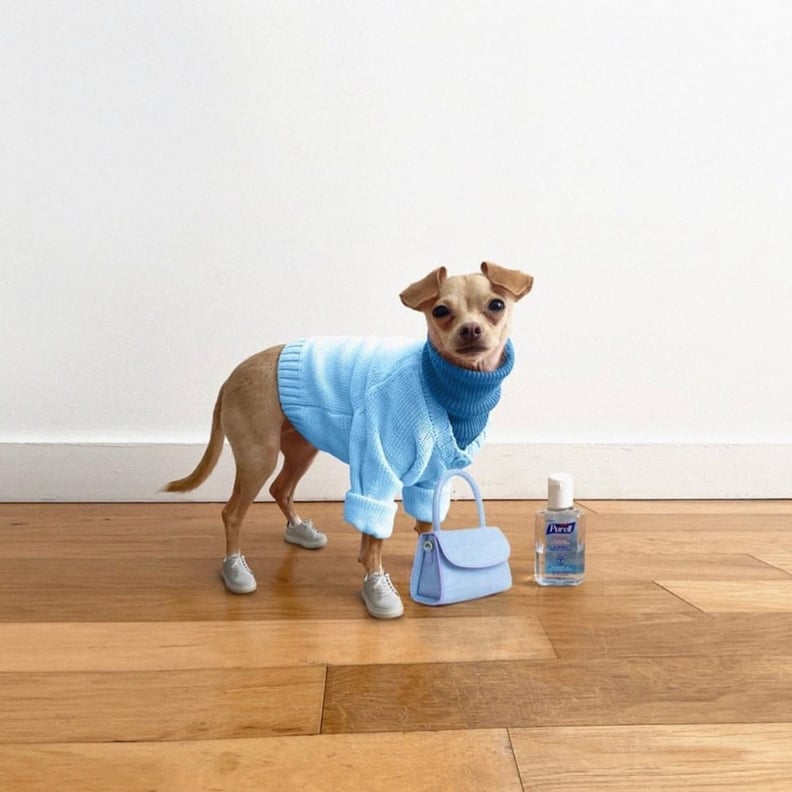 If you're looking for motivation to get dressed while at home, then Working From Home Fits (@wfhfits) is the hilarious Instagram handle you need to follow. It's a fabulous feed of quarantiners sharing their couture at-home outfits. The very best part is the captions, that feel like you're getting your own personal mat talk from the comfort of your mobile — ah, bliss.
With a cheeky profile photo of a toned Rick Owens on his laptop, sitting in lush white bedding, and wearing nothing but a pair of black horn-rimmed glasses — you know this fashion Instagram came to dominate the feeds. The outfits on WFH Fits are expertly curated, but the roster is equally impressive. You'll find stylish at-home looks from Marc Jacobs, Frank Ocean, and countless industry insiders — like Bella Hadid's model agent, and the editors of your favorite magazines.
Keep reading ahead for our favorite WFH Fits, and if you fancy being featured on the page, just send them a DM with your best look.