Everyone has an opinion when they see someone wearing leggings as pants, or tights with a formal dress. And while sometimes it's just a fashion decision — be it comfort or a sense of personal style — sometimes people just don't know the difference. However, these products, for all their seeming similarities, serve very different purposes, and each should play a specific role in our wardrobes.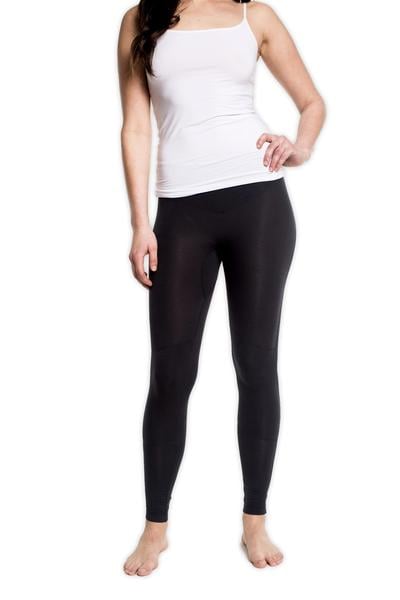 Leggings
Leggings are a casual pant alternative that fit down to the ankles. "These opaque pant options can be found in lightweight cotton/spandex to heavier knit fabrics like ponte and double knit," says Laurie Brucker, certified image consultant, personal stylist, and speaker. "They are best worn with oversized sweaters and boots for the Winter and in most casual settings." Leggings, like the Tani USA Go Power Leggings ($95), may or may not be appropriate for the office, depending on your profession.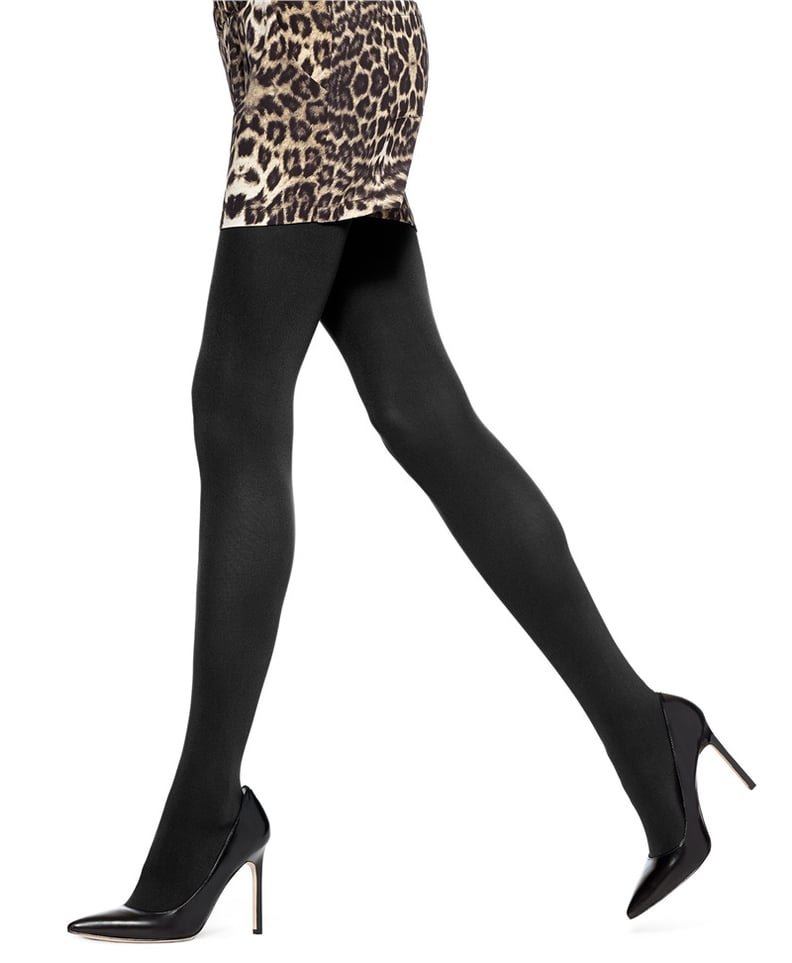 Tights
Tights, like the Hue Super Opaque Tights ($15), are an under-layering piece to add style and creativity to your skirts and dresses during the colder months. "Found in creative colors, laces, textures, and patterns, you can add new dimension to your look by popping a pair on," says Brucker. "Tights will fit over the toes, and many have new built-in shapers to their hip- and waistlines for a more flattering fit."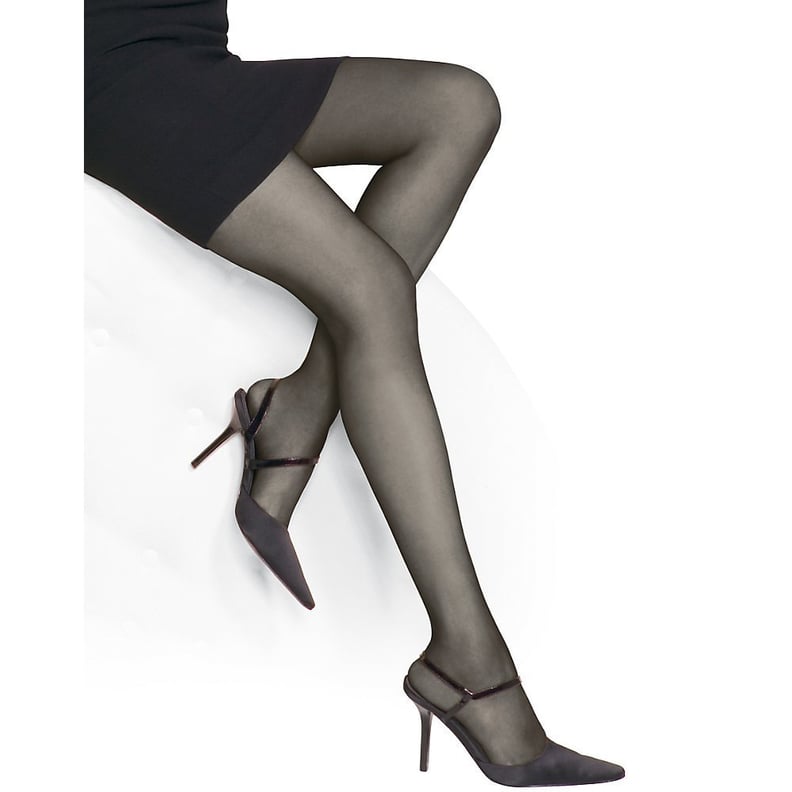 Nylons, Pantyhose, and Stockings
Nylons, pantyhose, and stockings can be bundled together. "A once necessity for a woman to wear in the workplace (as showing bare legs was taboo), nylons and stockings can be found in sheer, semiopaque, and opaque, depending on the leg coverage you are looking for," says Brucker.
A now antiquated styling must for most office dress codes, nylons, like the L'eggs Brown Sugar Ultra Sheer Control Top Pantyhose ($3), and stockings have more of a functional aspect to them in today's world. "They add coverage in a more conservative professional setting," says Brucker. "In the skin tones, they can be supportive to mature leg lines and can diminish the look of aging skin and veins."