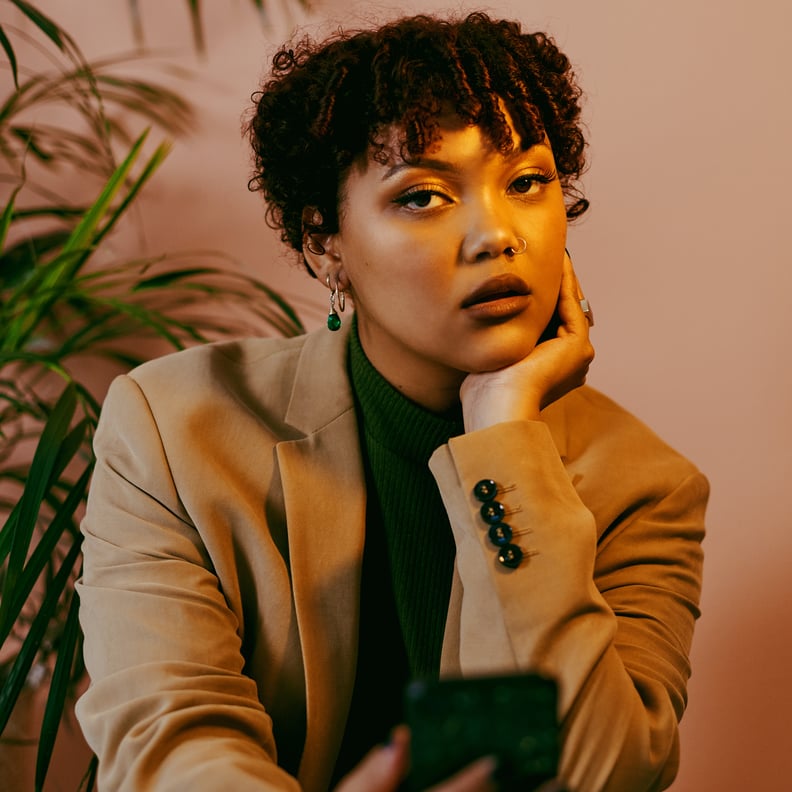 As POPSUGAR editors, we independently select and write about stuff we love and think you'll like too. If you buy a product we have recommended, we may receive affiliate commission, which in turn supports our work.
Whether you have a Zoom interview set up because it's just the next phase in your hiring process or because the company is not yet headed back to the office, you may find yourself wondering what outfit to wear for that big video call. In this new working world, it's important to be open to meeting any associate or colleague virtually — especially as flex schedules keep working from home a viable option. As great and comfy as our go-to pajamas are, every now and then, you may be inclined to convey a more put-together attitude, and doing so starts with your wardrobe (and of course, this is especially true if you're preparing for a big interview).
Getting dressed in an outfit that inspires confidence can directly affect your self-esteem, which can also play a role in your mood, productivity, and performance level. In other words, you probably don't want to join an interview wearing those sweatpants that you often associate with lounging on the couch — though there may be some workarounds for that, if you keep reading.
What's an Easy Outfit For a Zoom Interview?
Maybe you haven't worn a blazer in a few months (or years), but it's time to dust off that sleek jacket, give it a solid ironing, and layer it over a crisp button-up blouse. The right blazer instantly incorporates an element of "I put in some effort" into your overall look. With a simple pair of earrings or an understated necklace, you've got a Zoom-ready outfit in just a few minutes. (And if you decide to wear sweatpants on the bottom, that's perfectly OK; we won't tell anyone.)
How Should I Dress For a Zoom Interview?
Comfortable and confident is the vibe you should work toward. Avoid tight fabrics that might compress you in places that won't feel good and will likely be more distracting than anything. Bright colors and patterns are good in small doses, and neutrals in any amount are usually a safe bet. Collared blouses, sheath dresses, and crisp cardigans are a few of the items to stock up on to have feel-good, professional staples at the ready.
Ready to shop? The POPSUGAR fashion team has curated several items that you can rely on time and time again. From shoes that are a step up from your usual fluffy slippers to practical jewelry that's reflective of your personal style, scroll through to scope out style inspo for your next Zoom interview or virtual meeting.
What Are the Best Colors to Wear For a Zoom Interview?
A bright, colorful blouse will lend you a natural glow, especially when paired with subtle jewelry, such as the diamond studs you always wear or that chain-link necklace that's an outfit mainstay. Choose a color that you would consider your power shade — one that always makes you feel confident — rather than something neon or loud, which could distract from the conversation.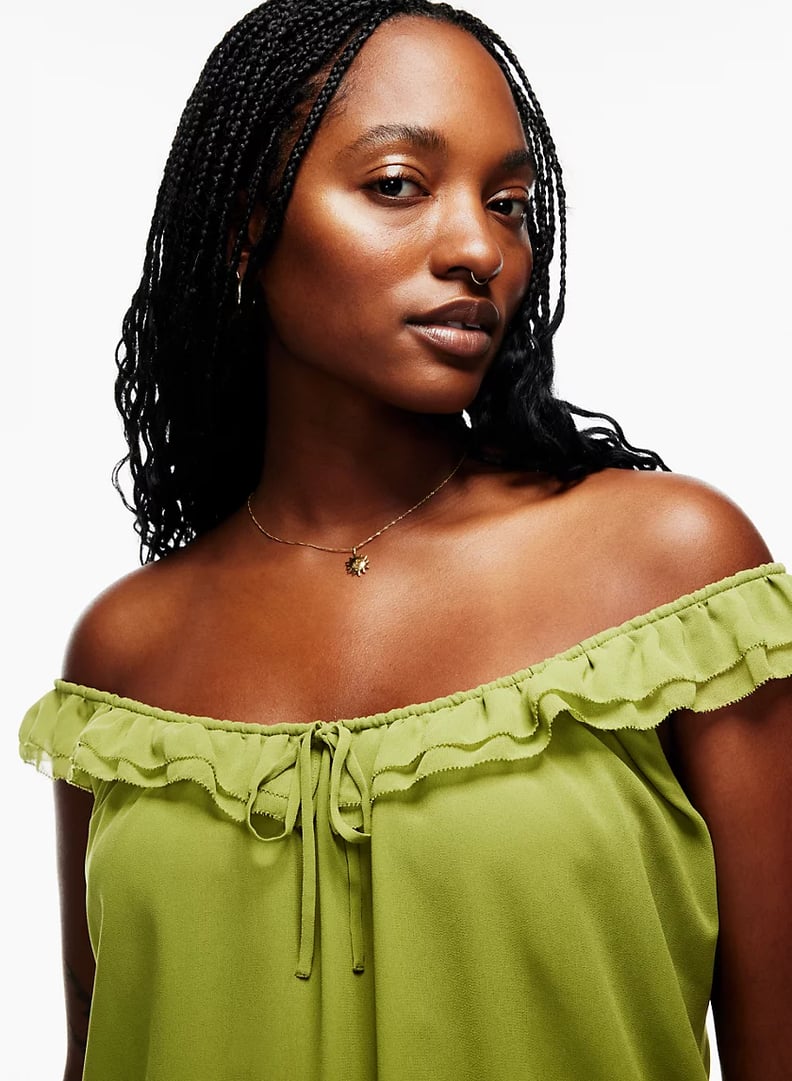 When beige and black seem just too basic, this Wilfred Reverie Blouse ($88) in succulent offers up a pretty green shade that's complemented by a ruffle detail at the neckline.
Should You Wear a Blazer For a Zoom Interview?
The blazer is a business-casual staple for a reason — it streamlines your look and denotes professionalism. As long as yours has been hanging properly and is wrinkle-free, it makes for a classic pairing with a clean shirt underneath.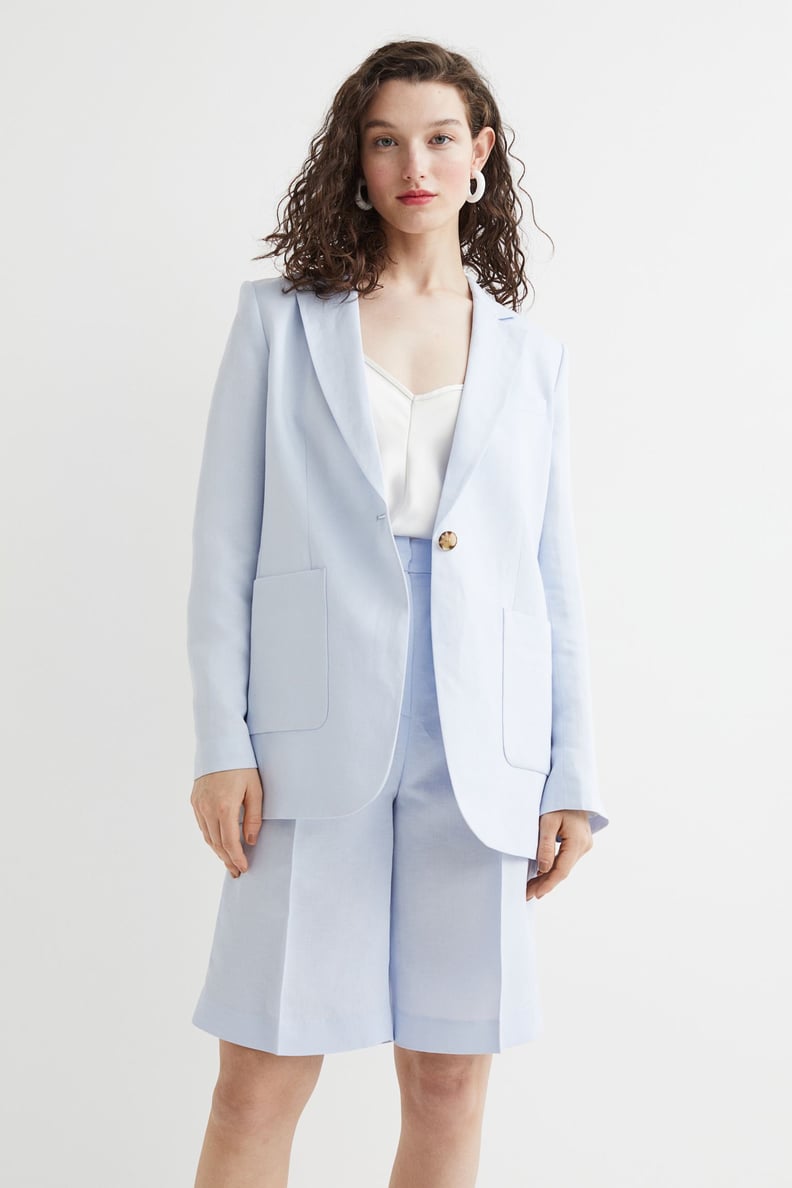 What Are the Best Fabrics to Wear For a Zoom Interview?
You should always be prepared to sit for a long interview, even if it only ends up being a couple minutes. Ribbed knitwear and lightweight fabrics such as linen and silk are polished, presentable, and rarely constricting. Turn up the glamour with the addition of jewelry, like stacked rings or a few dainty layered necklaces.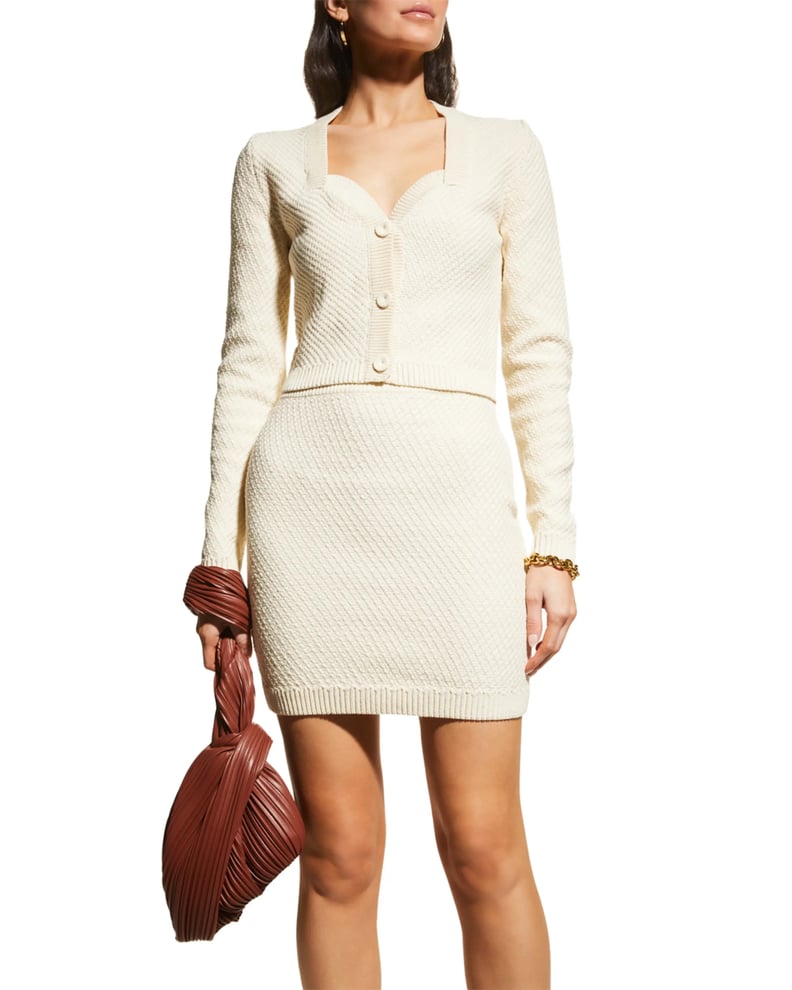 What's the Best Makeup Look For a Zoom Interview?
Consider a minimalist "no makeup" look that is composed of concealer, foundation, and perhaps a touch of rouge on your cheeks. However, if you love a bold red lip and wear one often because it speaks to your personality and boosts your confidence, don't shy away from it on interview day. You still want some of your personality to shine through, after all.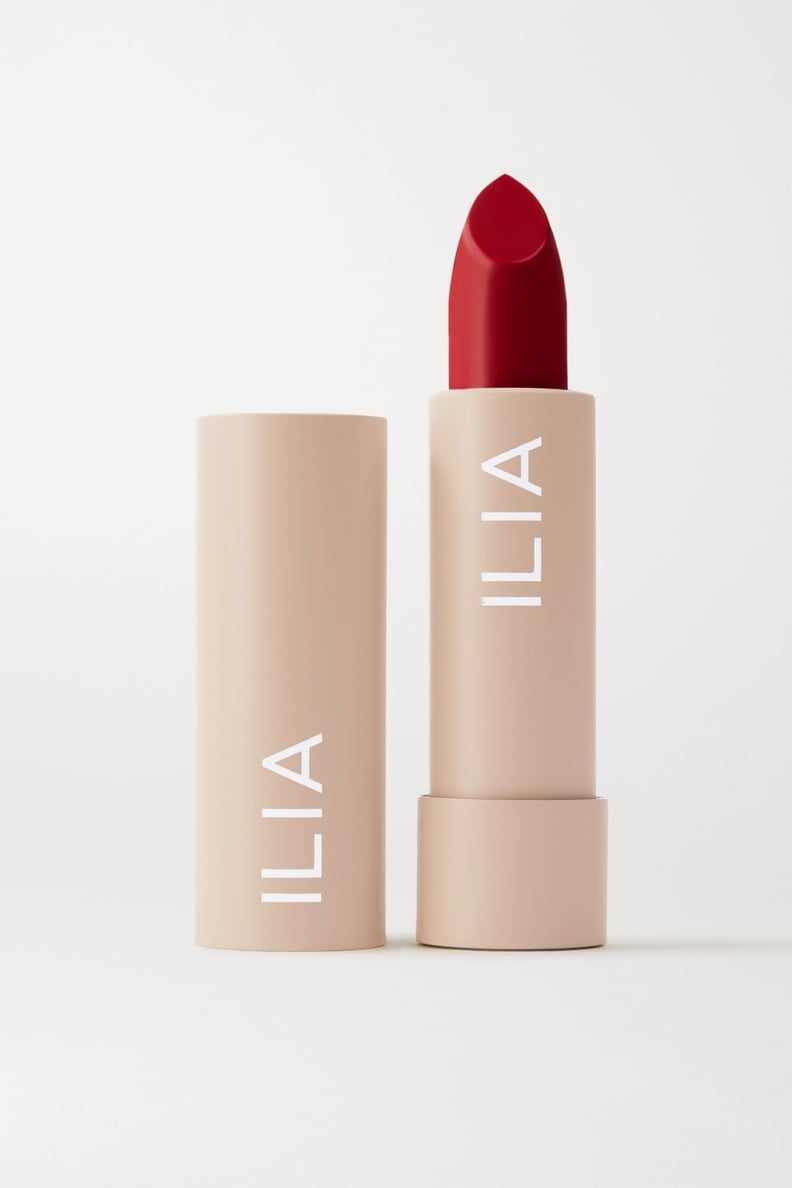 This creamy Ilia Colorblock Lipstick in True Red ($28) is formulated with natural oils and butter to soften lips, so you don't have to worry about them feeling chapped and dry midway through the interview.
Get Dressed Head to Toe
Wearing hard pants all the time when you're working from home isn't necessary, but throwing them on for an interview could give you a confidence boost. Plus, materials like linen and crisp satin are actually pretty comfortable to wear and not as restricting to sit in. Still, if a full pantsuit makes you feel empowered and ready to tackle any interview question, why not go for it?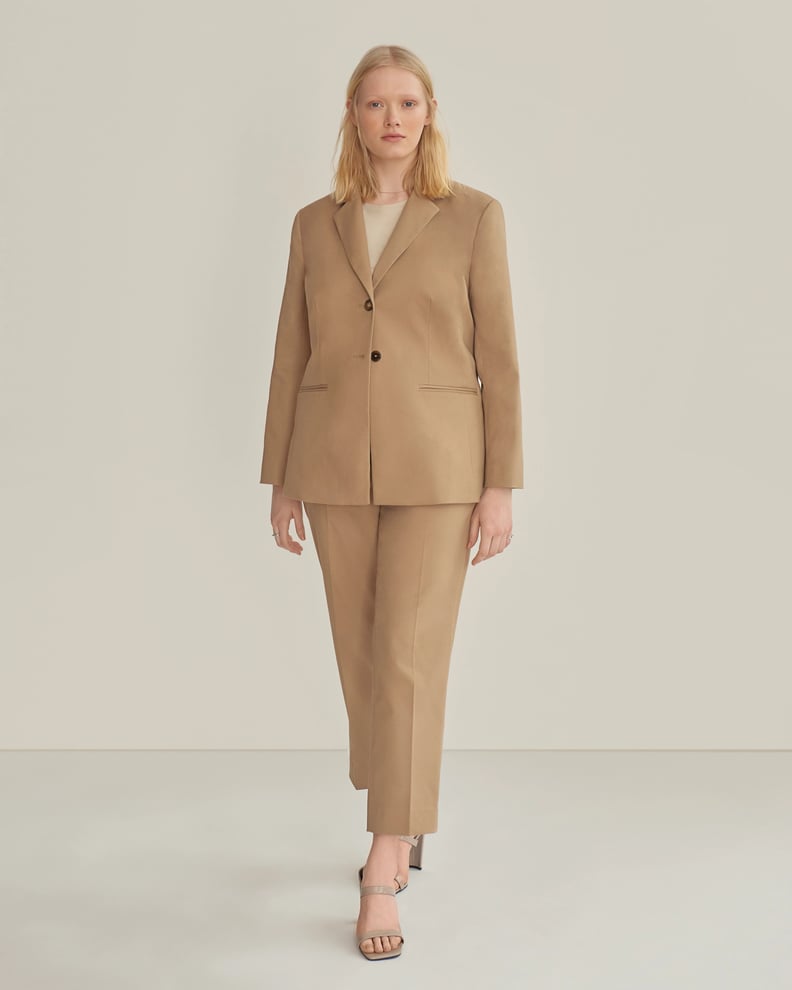 The Henning Laight Blazer ($595) and Henning Laight Pants ($295) are a neutral pairing that will have you delivering that presentation and sharing your screen with the utmost confidence. Accessory-wise, opt for small gold hoop earrings and matching heeled sandals.
Should You Wear Shoes on a Zoom Interview?
Stepping into comfortable flats or chic block heels will help pull together your Zoom ensemble. While chances are that your interviewer isn't going to ask what's on your feet, wearing shoes other than your house slippers will provide both a mood and outfit boost.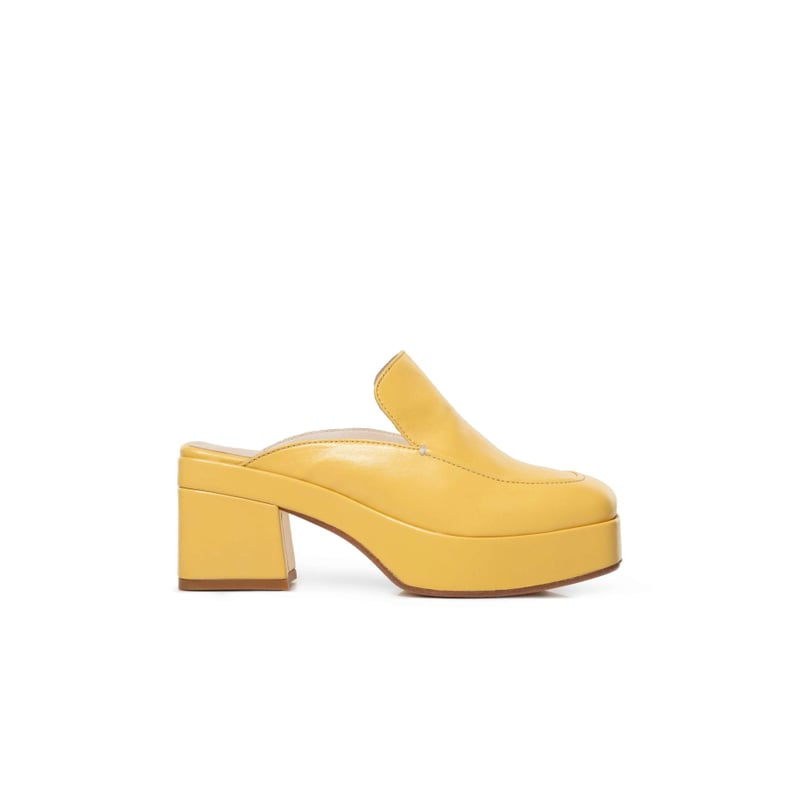 These Chelsea Paris Julien Shoes ($395) have a supportive block heel and platform but are easy to slip on quickly (no straps or buckles!). The cool yellow shade is right on trend and adds a pop of color to an otherwise neutral outfit.
What's the Best Shirt to Wear For a Zoom Interview?
A collared and/or button-up blouse is a reliable standby for any office look, making it an obvious choice for your next video call. Pull your hair back and away from your face and wear your favorite earrings to create a little visual interest.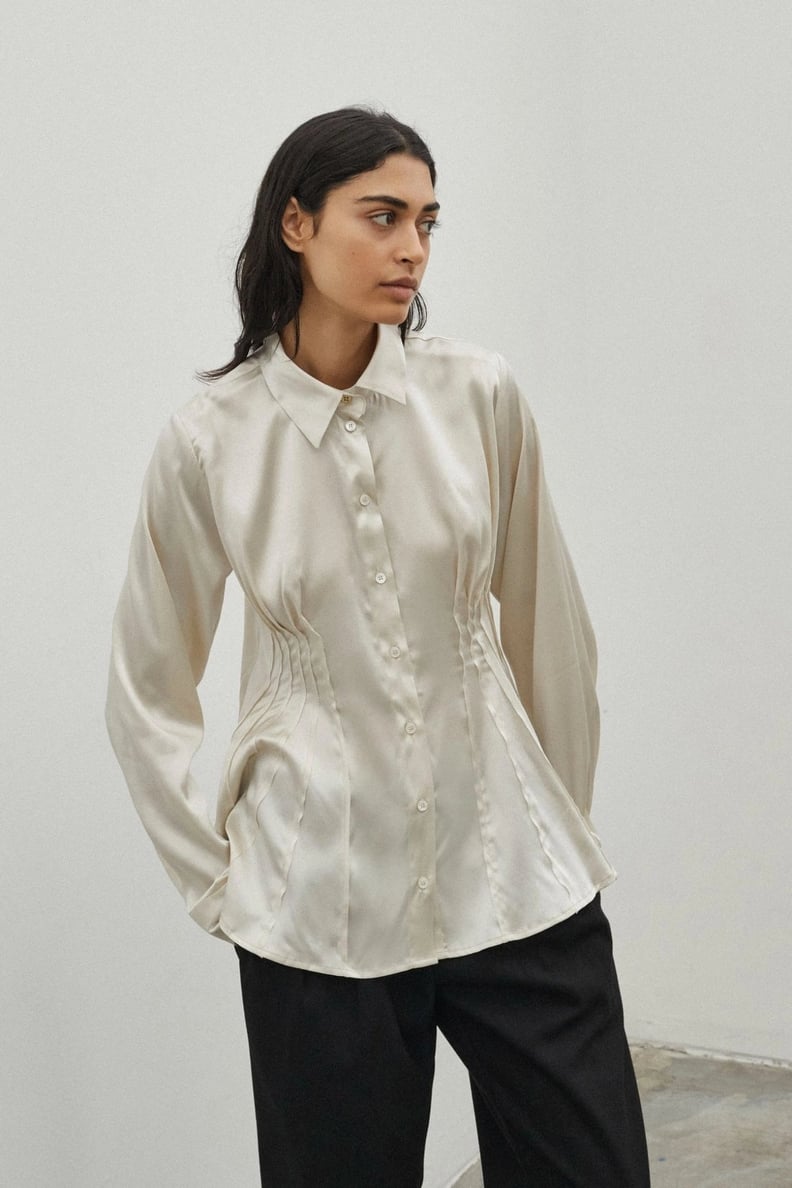 What's the Best Background For a Zoom Interview?
Make sure that your outfit doesn't totally blend with the background behind your computer or tablet. If you have enough space, positioning a nondistracting plant behind you adds dimension to the scene — especially if it happens to complement what you're wearing.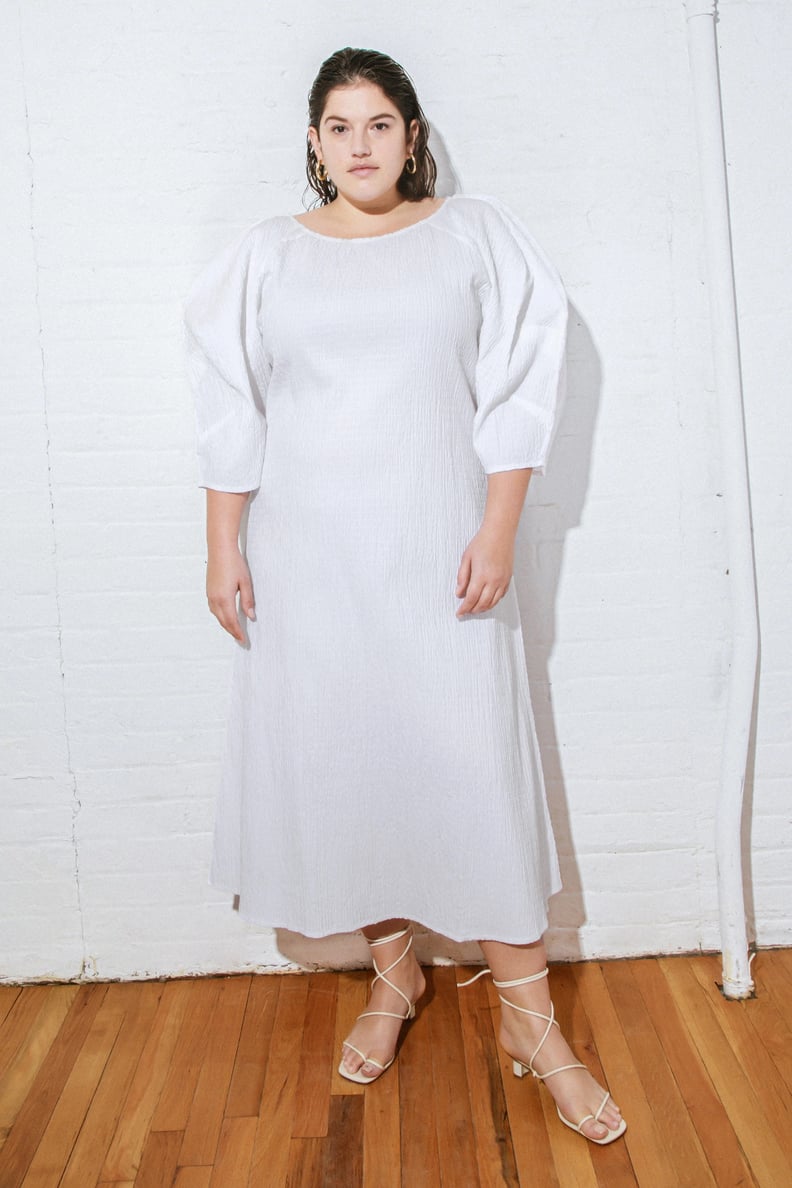 The Mara Hoffman Cecilia Dress ($350) features a Zoom-appropriate boat neckline and three-quarter-length sleeves. The textured cotton fabric will help contrast it against a plain white wall, but since the design is also white, you could try situating yourself in front of a colorful painting or plant.
What's the Best Jewelry to Wear For a Zoom Interview?
Are you the type of person who lives in the same jewelry every day? Do you feel incomplete without that chain-link choker or those simple studs? Just wear the items you feel most natural and normal in so you aren't fidgeting with any new clunky pieces on your body.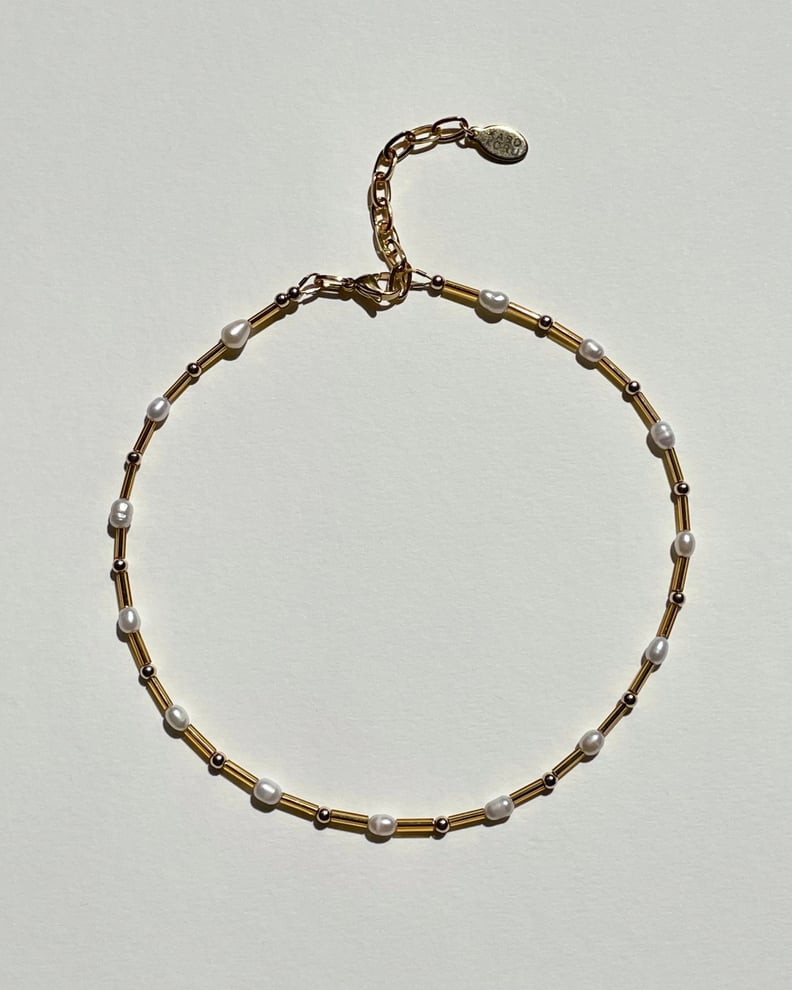 Each Karo Koru piece is one of a kind, so items like this Sade Pearl Choker ($114) are truly unique and reflective of your personal style.