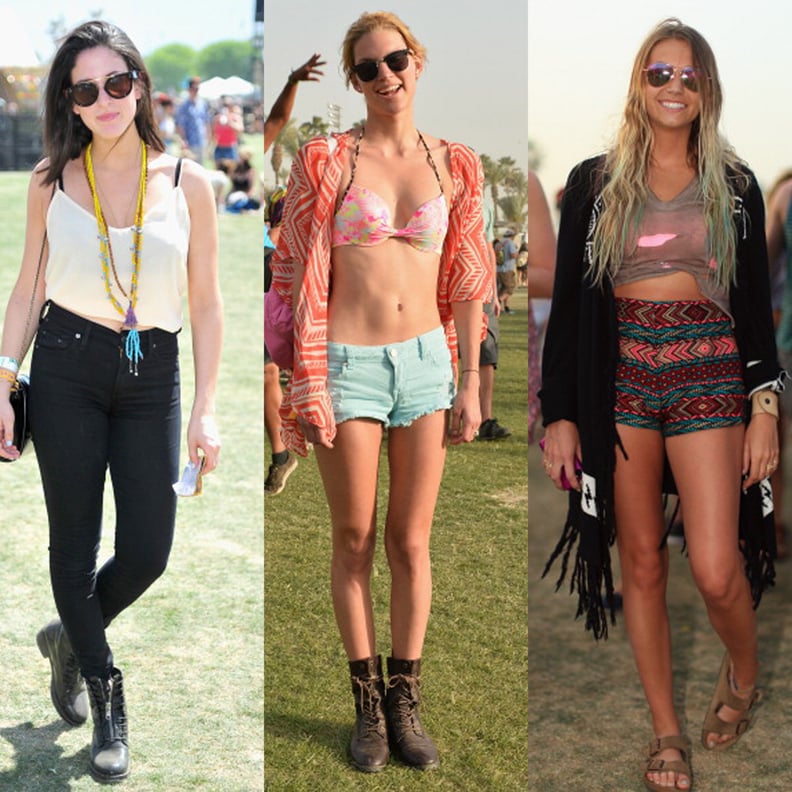 We have partnered with Express to bring you music festival season must haves.
It's officially music festival season, which means it's time to pack the perfect fairground essentials that look fantastic without looking like you're trying too hard. And comfort is key — especially when dancing all day and night to killer bands. We're already catching a glimpse of what's trending (fringe, fringe, and more fringe!) along with must-have items to tuck in your bag when hitting Summer festivals this season. And these looks can easily translate into your own Spring and Summer wear too.
Source: Getty
01
Fringe
Fringe is everywhere this festival season! Toss anything with a fringed edge in your festival bag, and you'll fit right in while hitting the scene. And we love the black-on-black styling of this chic outfit.
02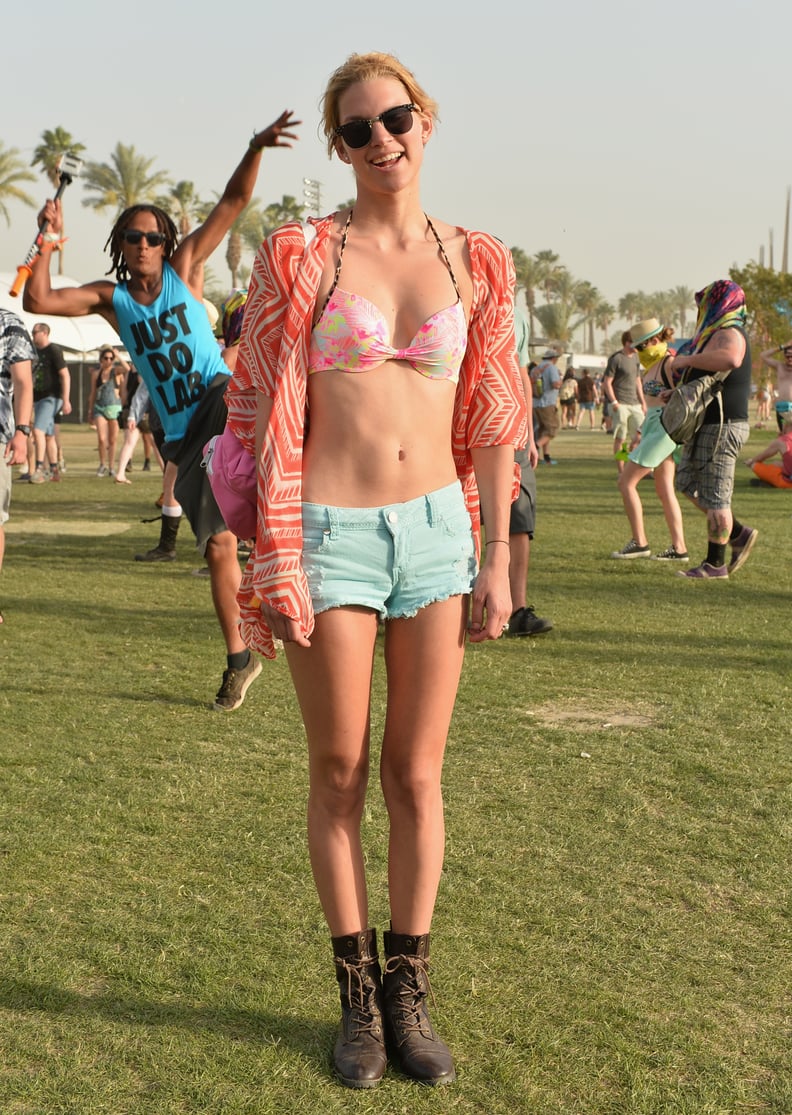 Swimsuit
Pack your favorite swimsuit to wear along with short shorts (another must have!) as an outfit on its own or under a sundress so you can strip down without being inappropriate!
03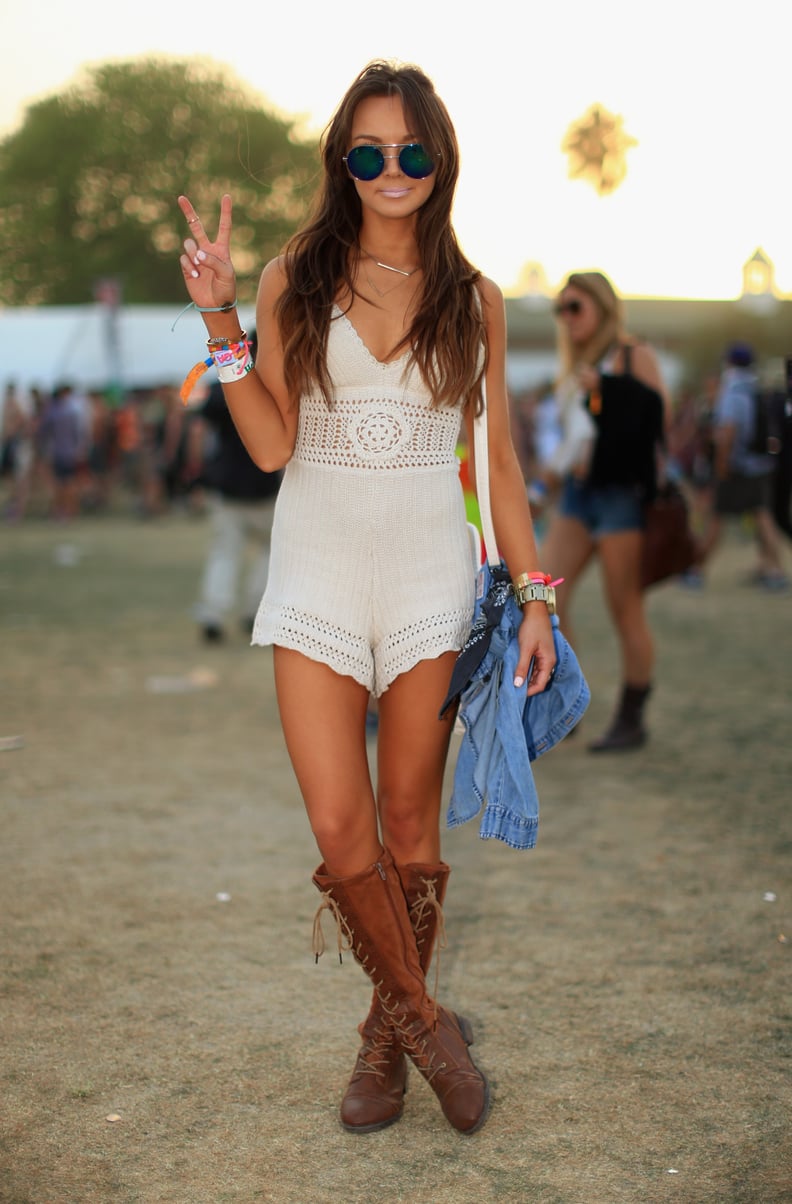 Sturdy Shoes
Between the dust and sloshed drinks, your toes won't be pretty. Opt for sturdy shoes or cute boots that keep your feet clean and toes safe from being trampled.
04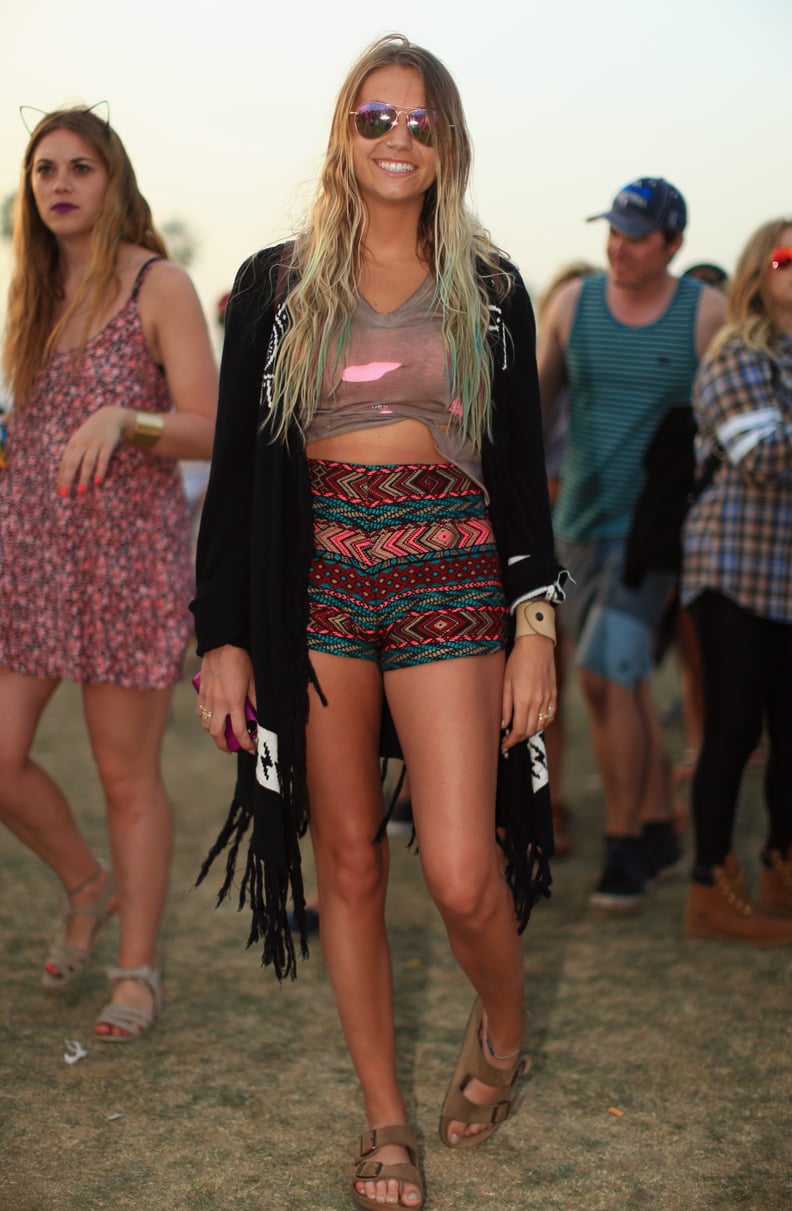 Lightweight Jacket
Hey, it gets cold at night! And a lightweight jacket or sweater goes with everything, making it an essential for packing.
05
Jumpsuit
Jumpsuits are hot this festival season, looking so cute while also being comfortable. And the bolder the print, the better!
06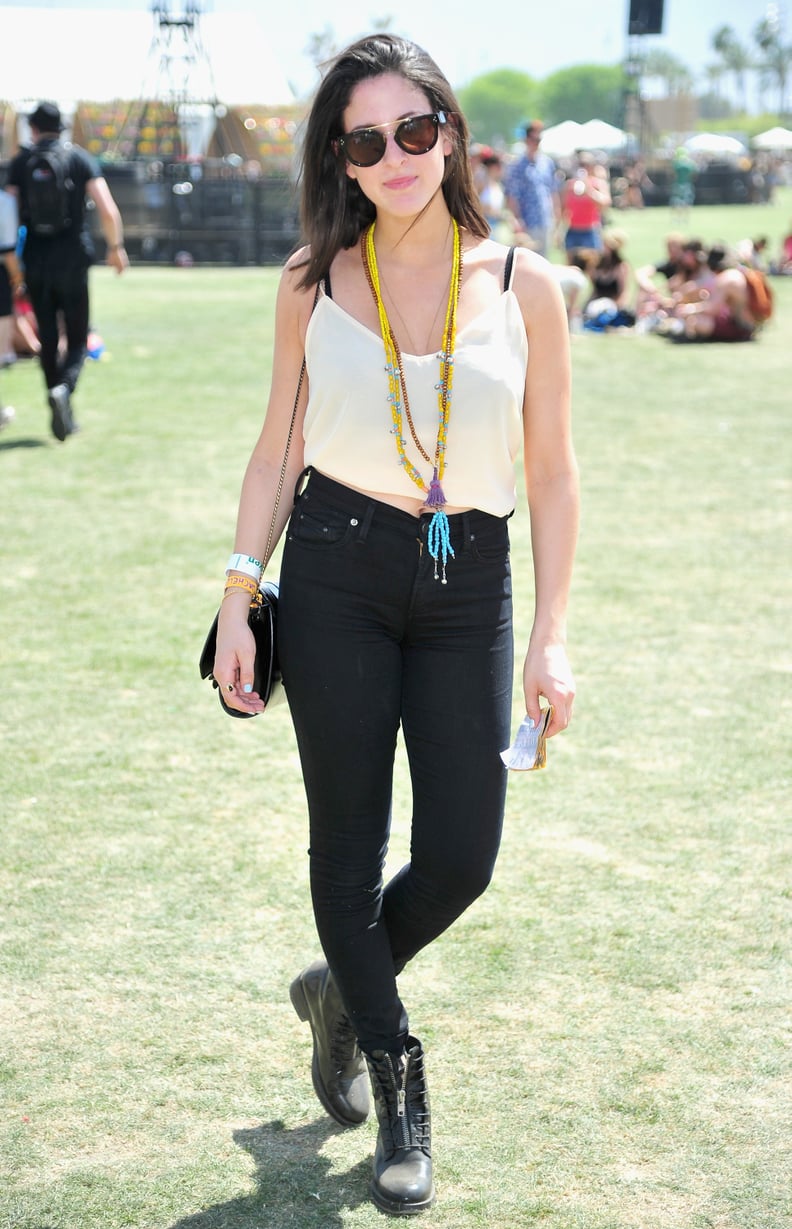 Jeans
Comfort is important when walking the grounds, and your favorite jeans look great paired with crop tops. Layer on some long necklaces, and you are festival ready.
07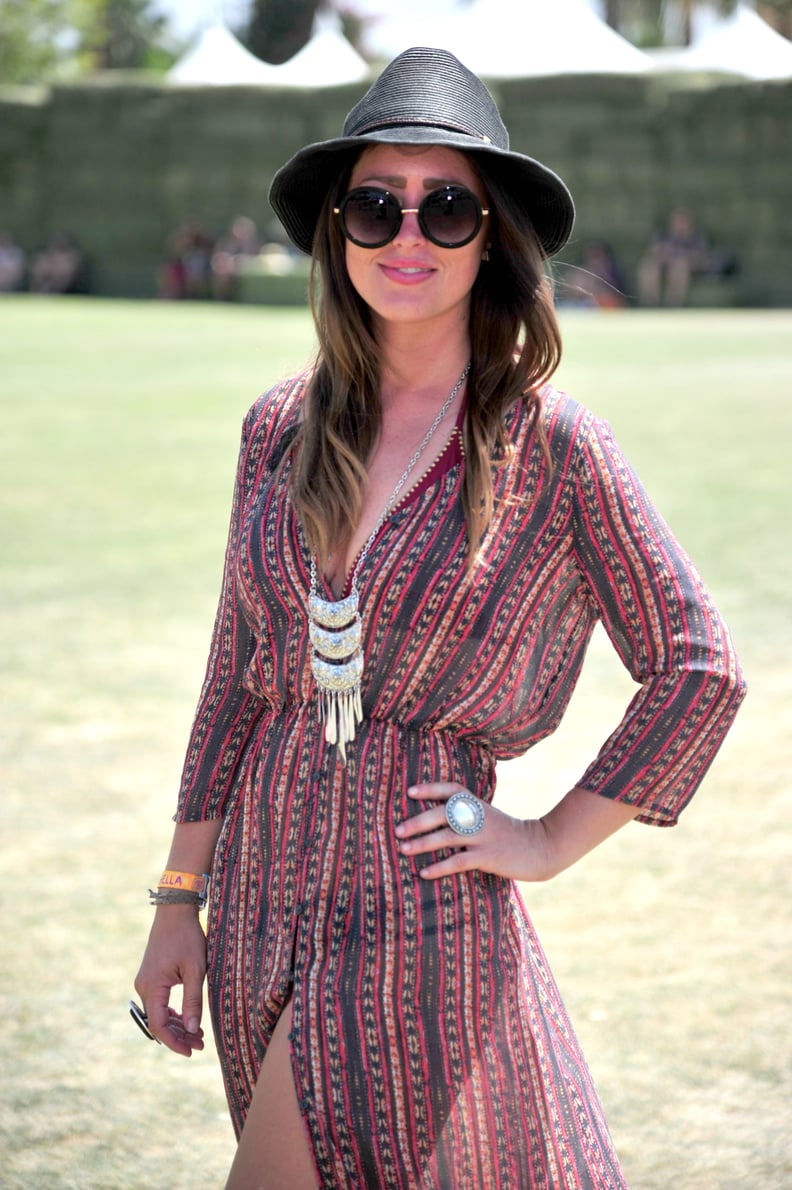 Sundress
Perfect as a cover-up or all on its own, a flowing sundress is a versatile essential when hitting the festival scene this Summer. We love this feminine and sexy look.
08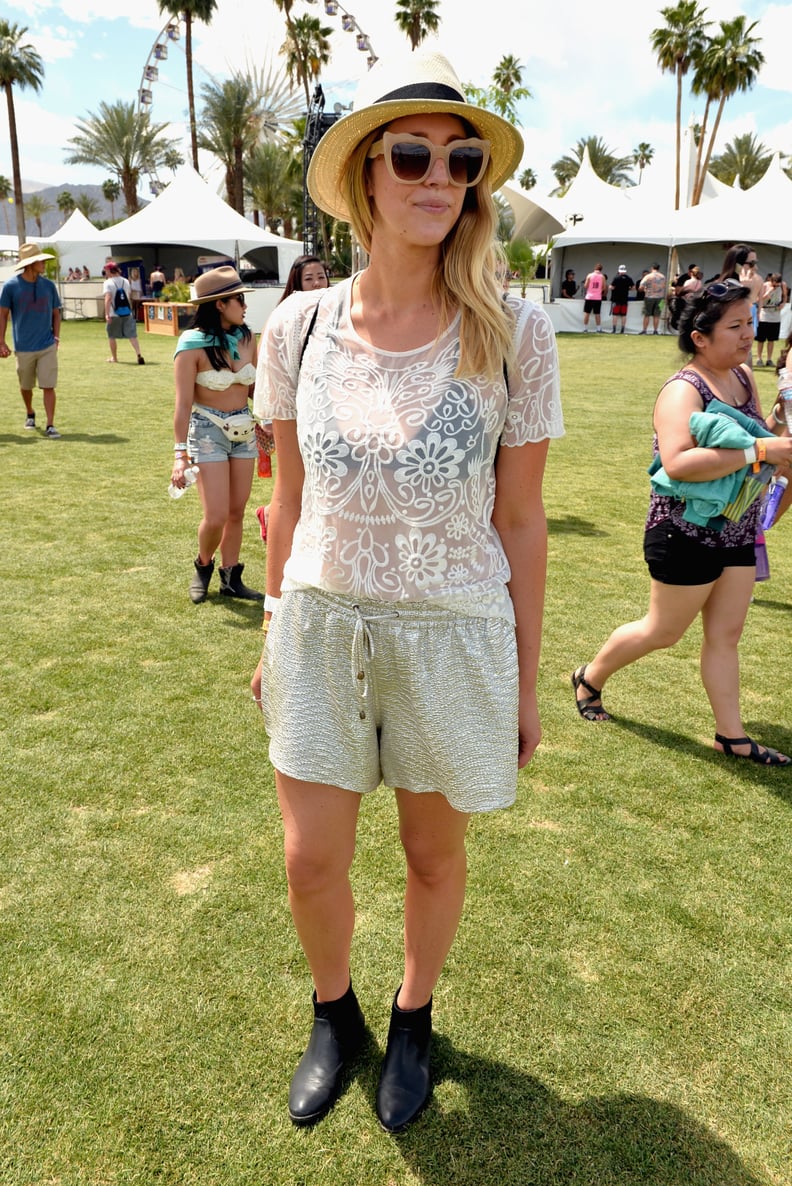 Cute Hat
Stay cool and protected in the shade and pack a cute hat that also covers unruly locks — especially if you haven't hit the showers.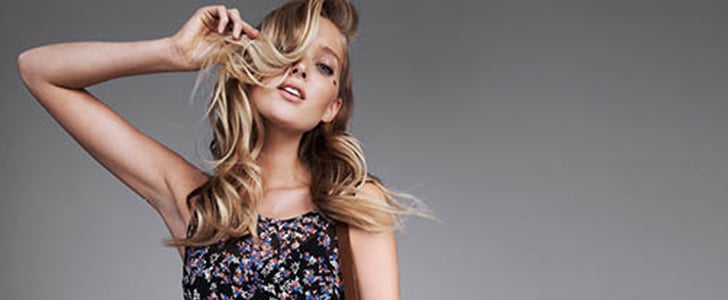 More From Express
Flower crowns, fringed bags, rompers, and more! Not only does Express have all the styles you need to rock the perfect outdoor concert look, but it's also curated them into one must-see collection to make shopping a breeze. Click here now to explore its Festival Chic online shop, where you'll find everything from clothes and accessories to jewelry and shoes. Be sure to check out other online shops while you're there to get on-trend inspiration for all the stops on your Summer fun tour.