Paid Content For
The Marc Jacobs
3 Editors Share Their Social-Distancing Style Kit — All Including the Same Must-Have Bag
Paid Content For
The Marc Jacobs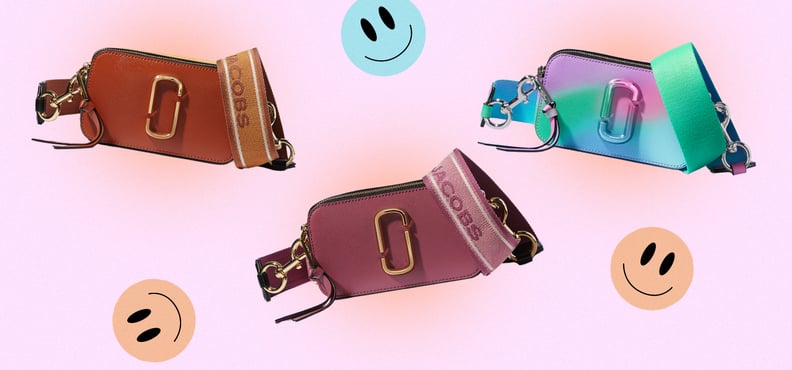 As POPSUGAR editors, we independently select and write about stuff we love and think you'll like too. If you buy a product we have recommended, we may receive affiliate commission, which in turn supports our work.
These days, gearing up to leave the house is an event in itself. Hand sanitizer? Check. Face mask and extra face mask? Check, check. With everything we're carrying, you'd think a suitcase wouldn't be enough, but for our editors, there's one iconic bag we rely on to house our everyday essentials: The Snapshot from The Marc Jacobs.
Not only is the bag functional and surprisingly roomy, but with so many fun colors and strap-customization options, it's a bold and playful way to put our own style stamp on any outfit. To show you just how versatile it is, we asked three editors with vastly different personal styles, lifestyles, and zip codes to each share how they're using The Snapshot to survive life outside. They can all agree on one thing: this bag is the must-have social-distancing style kit of 2020.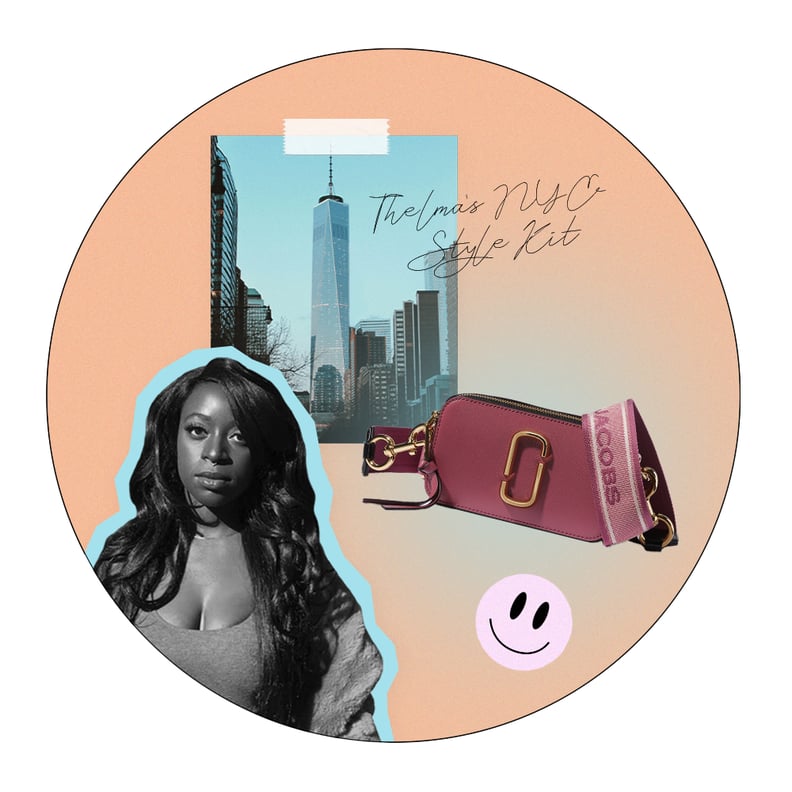 Living in New York City means Thelma is always carting around the usual urban essentials, including a metro card and earbuds, in addition to the 2020 staples. The Snapshot in Dusty Ruby is perfect for her day-to-day needs, and it adds a pretty pop of color to complete her laid-back looks.

"I absolutely love that this bag is compact enough to take anywhere, but roomy enough to fit my everyday essentials — all while giving my winter athleisure look a much-needed style boost. Being in New York and dependent on public transportation, I HAVE to have travel with hand sanitizer, my metro card holder, and an extra mask on me at all times. Even though I wear a mask each time I step outside, it doesn't mean my lips should be neglected, especially during the colder months. I always make sure to carry a lip salve for under-the-mask hydration." — Thelma Annan, editor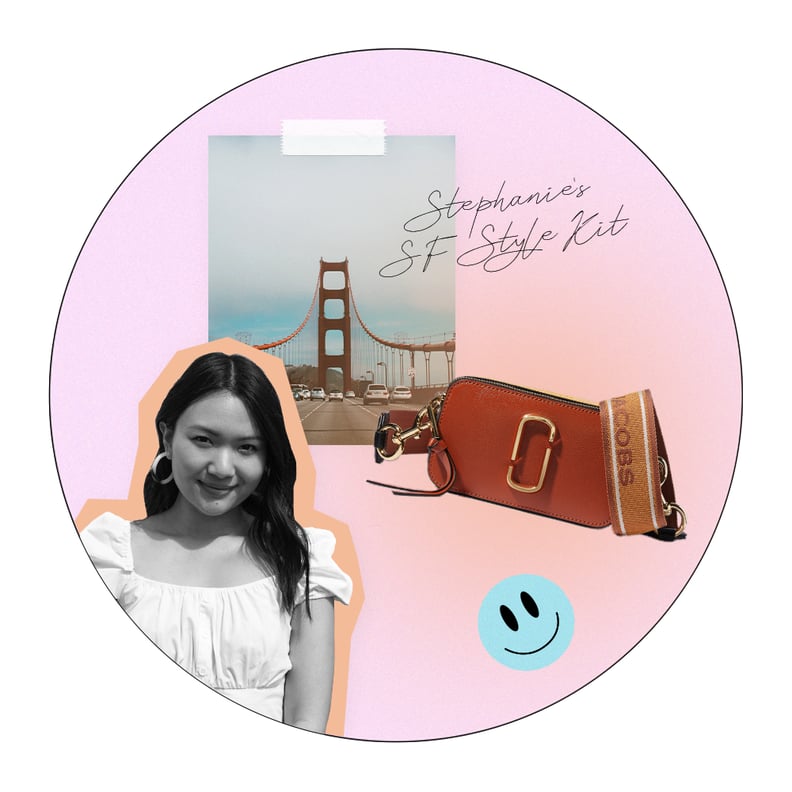 In true California fashion, a day around San Francisco for Stephanie often entails hopping in and out of the car, which means she needs her outfits to be as easy and fuss-free as possible. Enter: The Snapshot in Saddle Brown. Not only is the bag as easy as they come, but it also complements her neutral style.
"I have never appreciated the functionality of crossbody bags more than I do now. When the pandemic hit, I knew I needed to trade in my usual top-handle tote for something that would allow me to be hands-and-germ-free. I love The Snapshot because it carries all my necessities (and then some) for a day around San Francisco, but also because the distinct design brings a cool edge to my neutral outfits. Besides hand sanitizer, you'll typically also find sunglasses and way too many lip products and hair accessories in my bag — a girl's gotta have options!" — Stephanie Nguyen, senior editor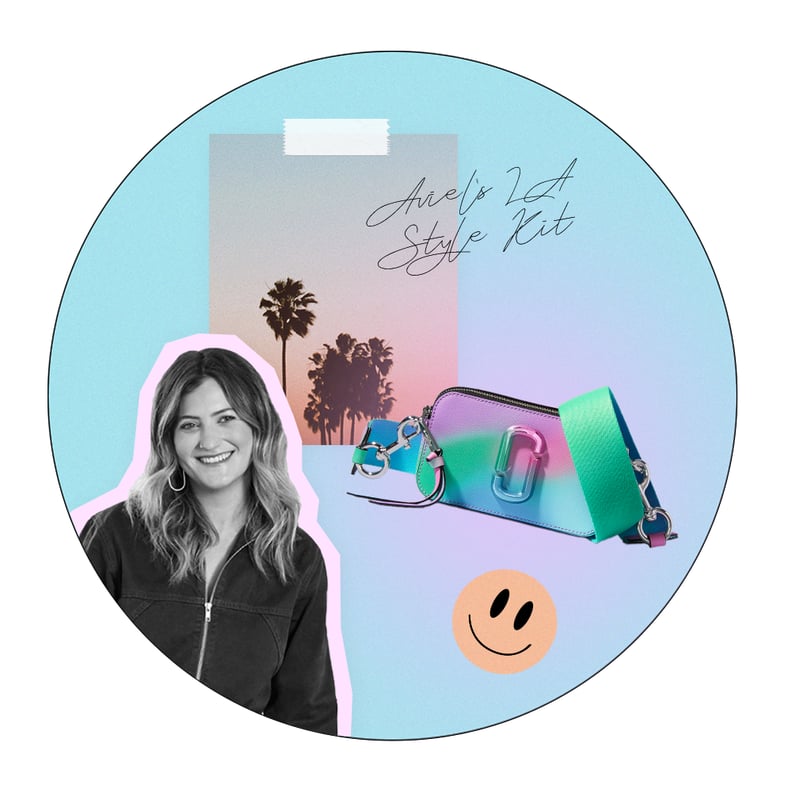 As a Los Angeles resident who also happens to be a dog mom, Aviel spends a lot of time outdoors. This means she often needs her bag packed and ready in order to head out at any given moment. Whether she's picnicking in the park, hiking in the mountains, or heading to the beach, The Snapshot Airbrush 2.0 is her constant companion (aside from her pup, of course), toting everything she needs for a day in the sun. Plus, the iridescent finish is a fun match for her cool-girl style.
"I'm one of those people who has to be out and about in the sunshine at least once a day, which is relatively easy since I live in LA. And wherever I go, you can pretty much bet that my dog Chicken is coming with me. This means that I need a bag that's not going to require a ton of handling — i.e., constantly slipping off my shoulder, have a ton of zippers, etc. I love that I can throw my Snapshot across my body so it doesn't interfere with either of my often-full hands (probably occupied with Chicken's leash and an iced coffee). So when I need to spritz some extra sunscreen on my face or sanitizer on my hands — or, um, grab a poop bag — I can do so without stopping the flow of my life." — Aviel Kanter, associate director