150-Calorie Snack Packs Perfect For Traveling
One simple way to avoid an expansion of your waistline while traveling is to pack your own snacks. Here are 11 150-calorie snack-pack ideas perfect for any long car trip or flight. Just assemble your snack, bag it, and then pack it in your purse or carry-on. Not only will you save some calories, but you'll also save some dough.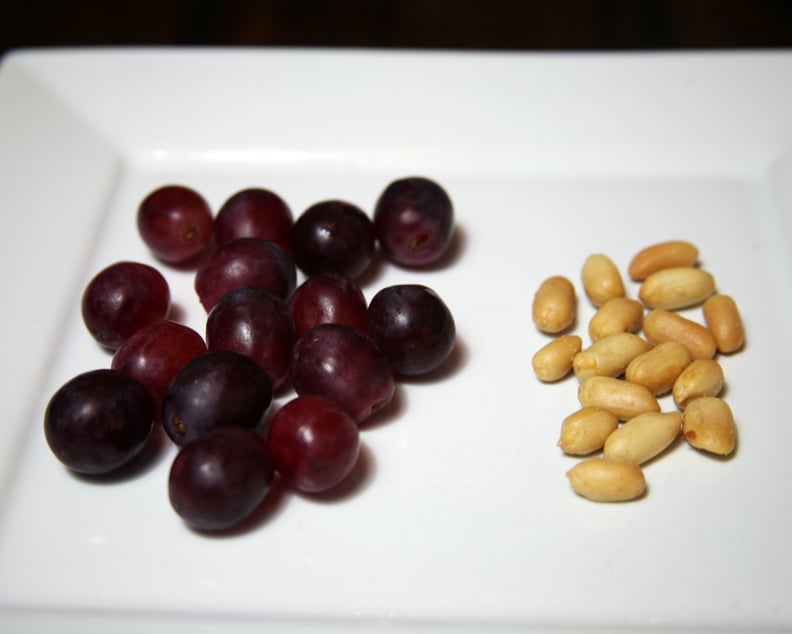 Grapes and Peanuts
Prewash and thoroughly dry 15 grapes (51 calories), and place them in a baggie with 16 peanuts (94 calories).
Total calories: 145
Cheese and Crackers
Grab a baggie and put in one mozzarella cheese stick (80 calories) and eight Kashi Honey Sesame Crackers (64 calories).
Total calories: 144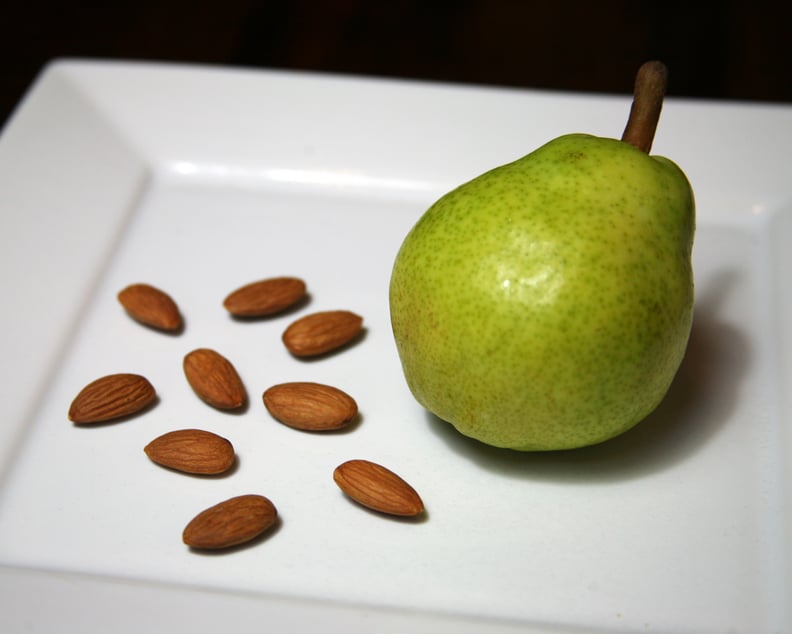 Pear With Almonds
Pears are great for fiber, which is essential for staying regular while traveling. Prewash and dry one small pear (86 calories). Place it in a baggie with nine almonds (62 calories).
Total calories: 148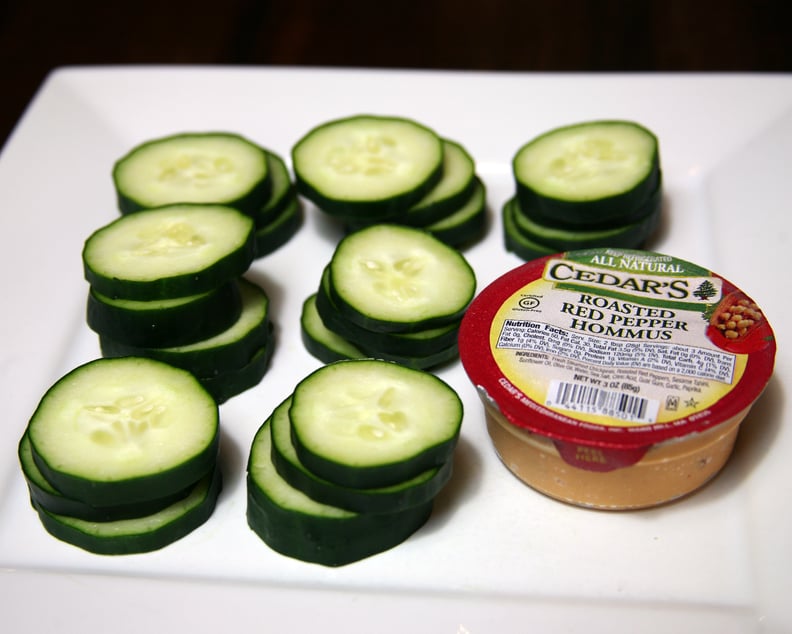 Hummus and Cucumber Slices
Put two tablespoons of roasted red pepper hummus (50 calories) in a small plastic cup with a lid (or buy individual serving cups). Cut up one medium cucumber (45 calories), and place slices in a baggie.
Total calories: 95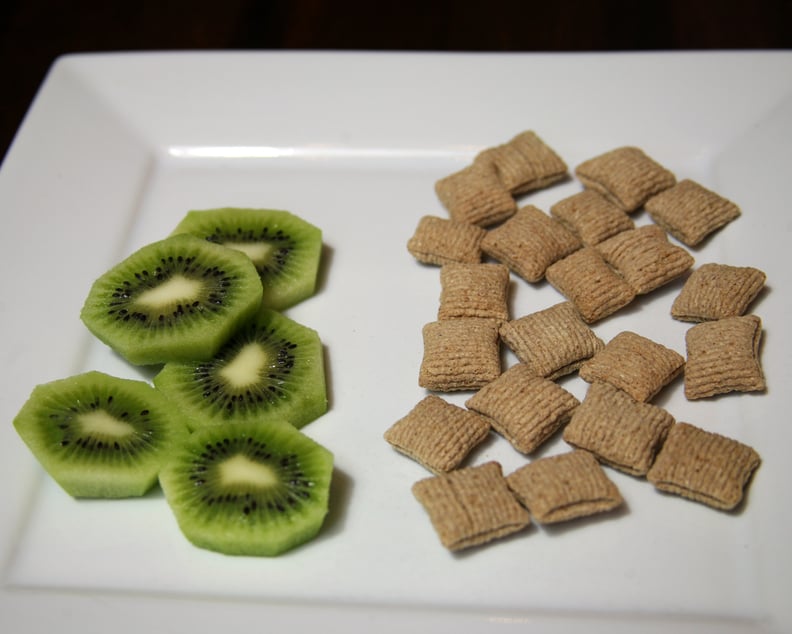 Kiwi and Cereal
Kiwis are another great source of fiber. Wash one kiwi (42 calories), peel, and slice it. Measure out half a cup of Barbara's Shredded Oats cereal (88 calories), and place it all in a baggie.
Total calories: 130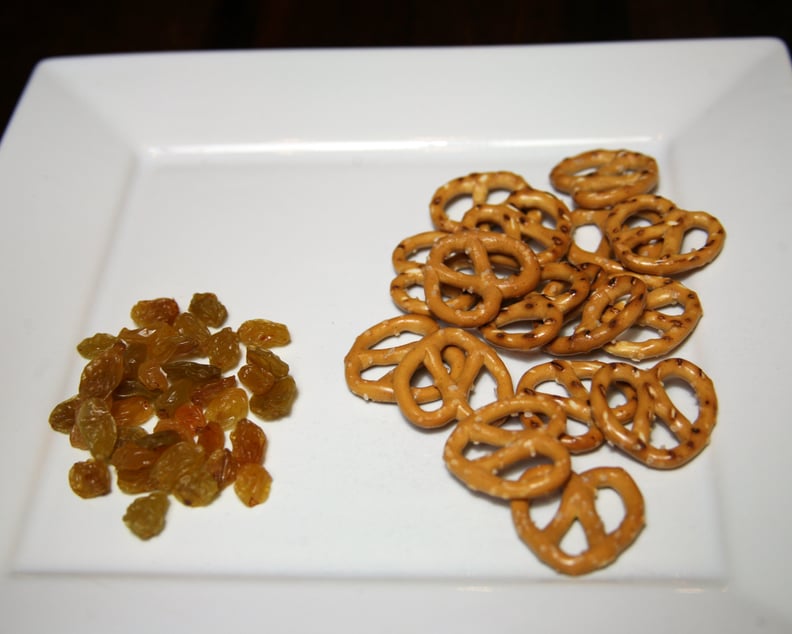 Pretzels With Raisins
Open a baggie and fill it with 16 Newman's Own Spelt Pretzels (96 calories) and 1/8 cup of golden raisins (55 calories).
Total calories: 151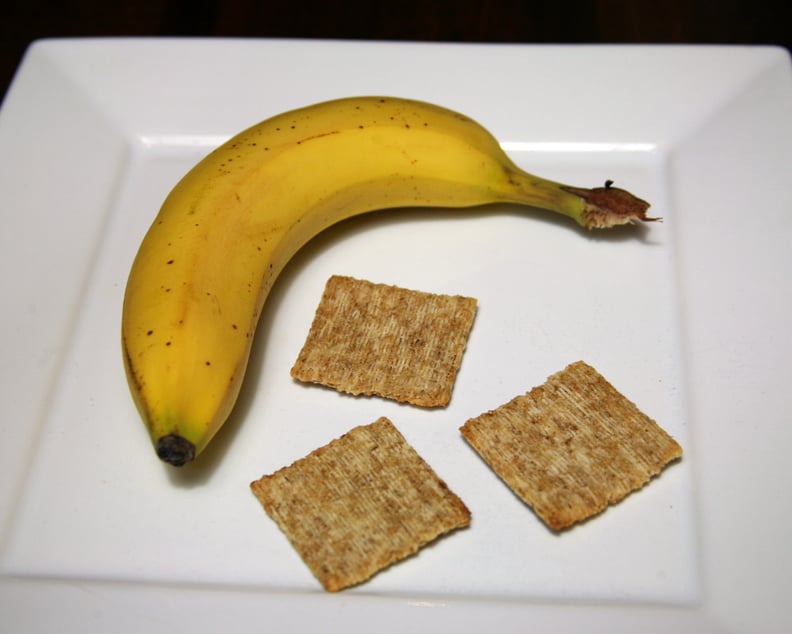 Banana and Triscuits
One small banana (89 calories) makes a perfectly sweet and filling snack. Pair it with three Triscuits (60 calories), and pop everything into a bag.
Total calories: 149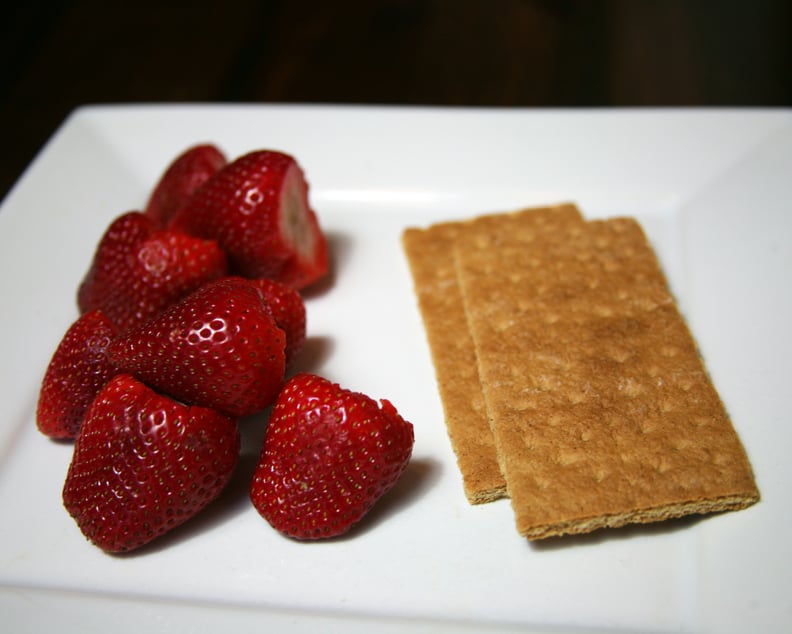 Strawberries and Graham Crackers
Grab eight medium strawberries (31 calories) with two sheets of graham crackers (130 calories).
Total calories: 161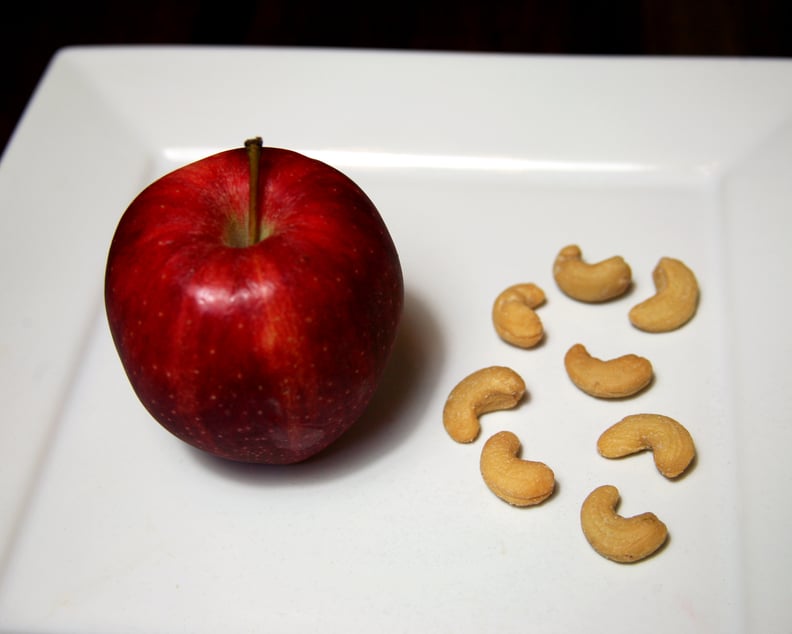 Apple and Cashews
Prewash a small apple (80 calories), and enjoy the apple with eight cashews (72 calories).
Total calories: 152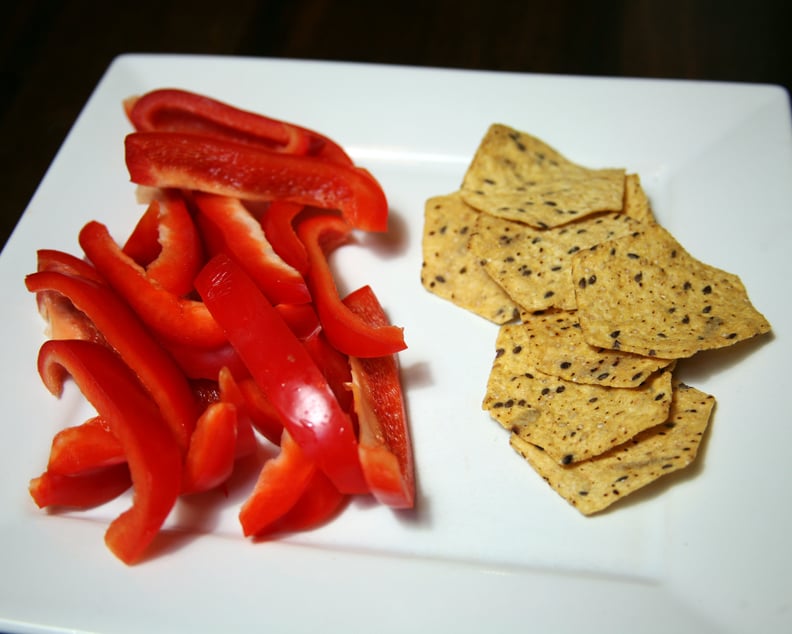 Red Pepper and Corn Chips
Wash and cut one red bell pepper into strips (30 calories), and pair the slices with eight Food Should Taste Good Multigrain Corn Chips (112 calories), bagged separately, of course.
Calories: 142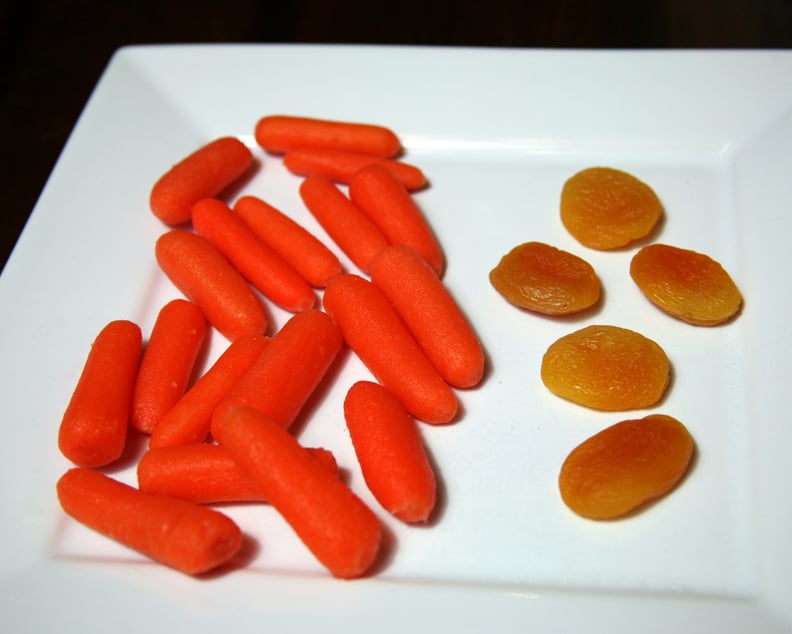 Carrots With Dried Apricots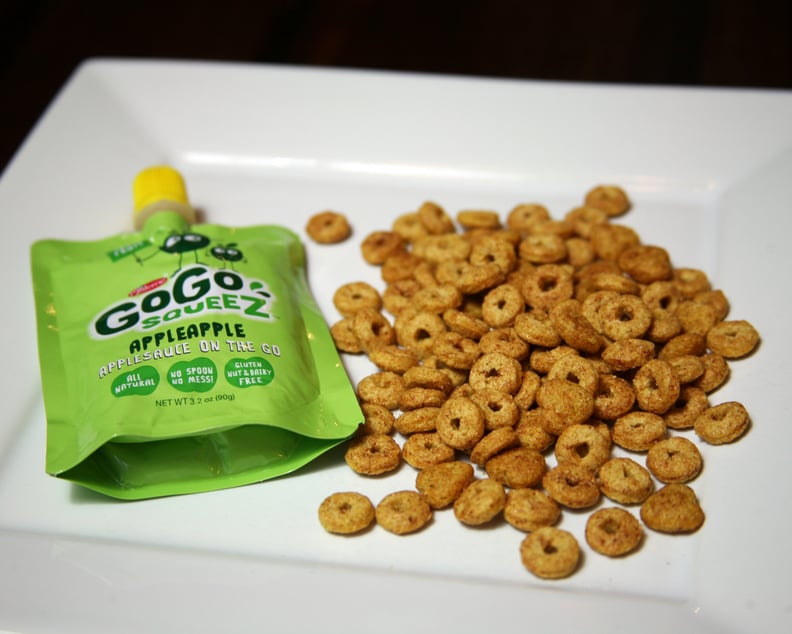 Applesauce and Oat Cereal
Go Go Squeeze portable applesauce pouches are easy to eat and have no sugar or weird ingredients added. And you don't have to worry about them bruising like fruit. Start with one applesauce pouch (60 calories) and bag it with half a cup of Kashi Heart to Heart Warm Cinnamon Oat Cereal (80 calories).
Total calories: 140