Nicole Lost Over 200 Pounds in 2 and a Half Years, and Yes, She Still Ate Bread
Nicole lost over 200 pounds, but before that, she almost lost her life. She shared her story with POPSUGAR in the hopes that someone will read this and know it's possible to change their life around.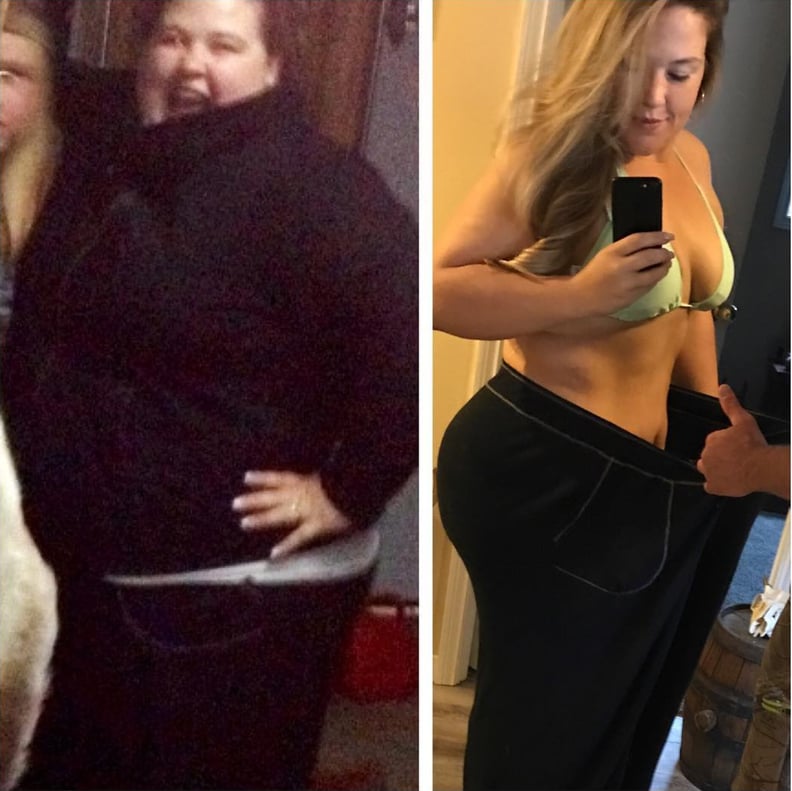 Nicole has had a pretty rough life so far: she lost her mother to cancer at age 15, she was homeless at the age of 18, she was involved in emotionally and physically abusive relationships, she had trouble with alcohol, and she even ended up in the hospital with three broken bones because of an ex. He told her she'd never become anything and that no one would ever want "a fat ass like [her]." She believed him. After years of trying to love herself again, she met her wonderful husband, her best friend.
But a very stressful job and never dealing with things in the past led her into a deep depression. She confided in POPSUGAR that on Christmas Eve 2014, "I wanted to take my own life . . . I was tired of being tired."
On Jan. 4, 2015, Nicole was watching My 600-lb Life, and there was a 700-pound woman on the show who was the same age, saying she just felt like dying. Nicole shared, "I started crying at that moment," and looked at her amazing husband and said, "Enough is enough. I have to do this. And it's for me!" He said, "Nicole, I love you at 430 pounds, and I will continue to love you and support your journey."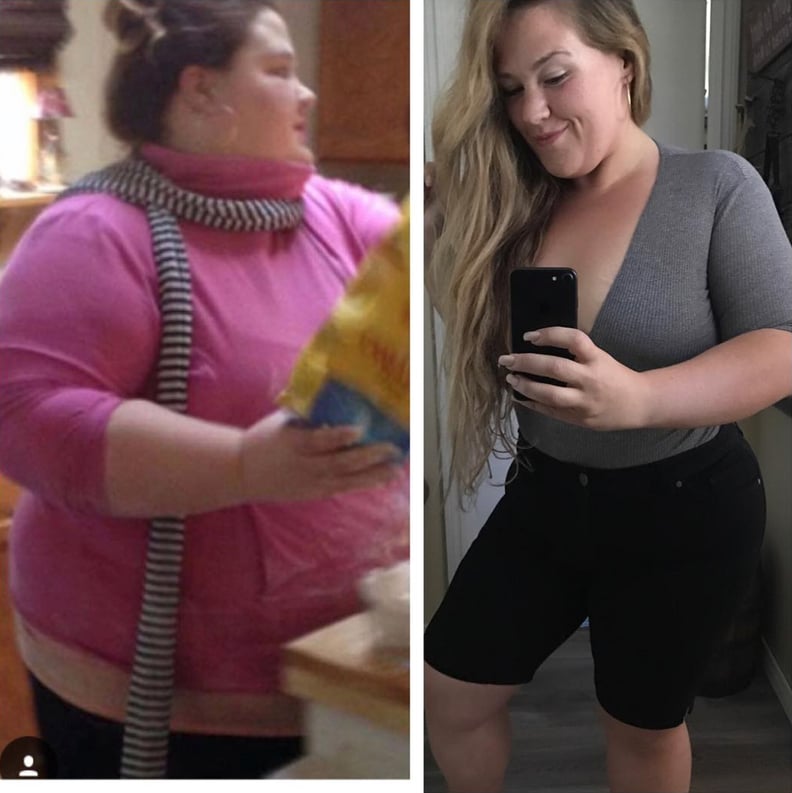 Nicole didn't have surgery. Instead, she just began to fuel her body with good food, including carbs, fats, protein, and natural sugars. On that first day she decided to make a change, she jumped on the treadmill in her bedroom and ended up crying because three minutes was all she could do. But she didn't give up! Little by little, she started to move more and even dance. She picked up five-pound weights and gradually built up to working out five to seven days a week.
In just over two and a half years, at age 31, Nicole has dropped over 200 pounds naturally! And she's celebrated some huge nonscale victories, doing things she never could do before. She's hiking with friends, going to the movies with her husband, walking the malls to shop, and feeling stronger than ever.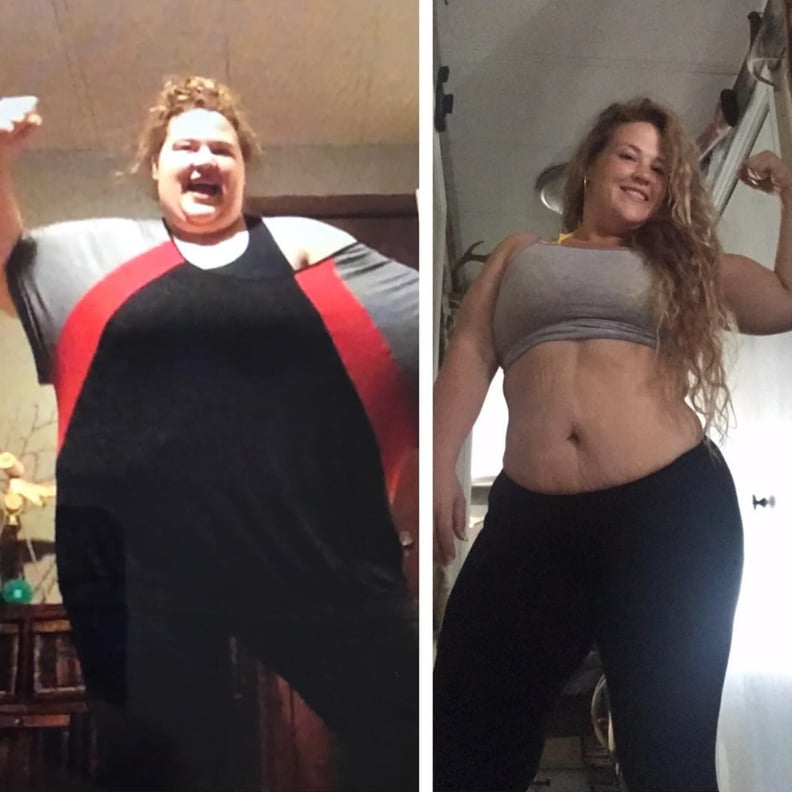 Nicole said that "unknowingly, by striving to become a better me," she's in turn inspired others. She wants everyone to know that "you don't need to be 'Insta famous' to start. You don't need to be an 'experienced and knowledgeable athlete or bodybuilder.' You don't even need to own a gym membership. But you need to be prepared to follow through and do it for yourself and your health."