30-Pound Weight-Loss Transformation
Demi Dropped 50 Pounds For a Bikini Competition but Wasn't Happy Until She Gained It Back
Losing weight doesn't always involve a straight line. There can be huge bumps and zigzags along the way, and it can take some people years to find a healthy lifestyle that works for them. Demetra Eftimiades (Demi) should know; she's had a series of ups and downs in her own wellness journey. Learn about her struggles to lose — and gain — weight and how she finally found balance.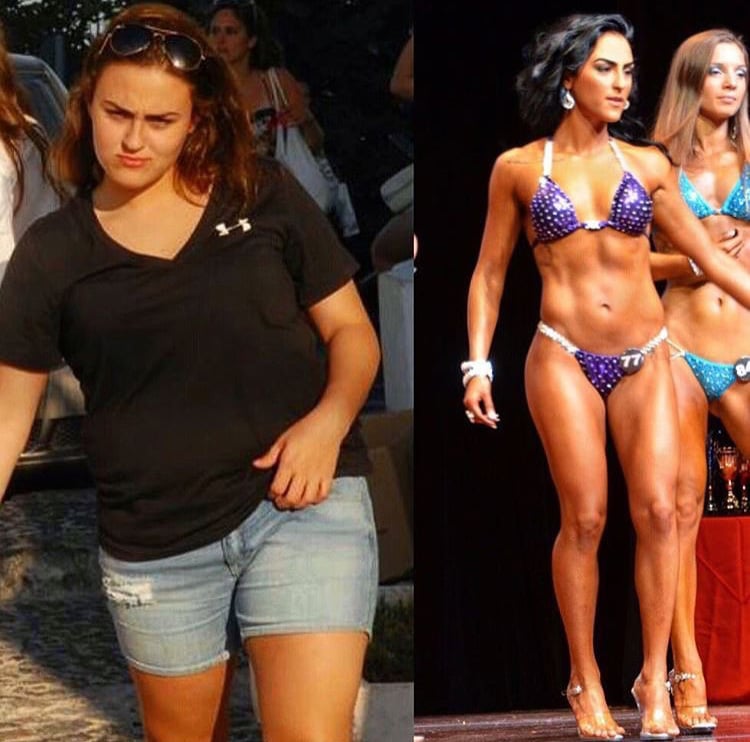 Demi's journey began in December 2015 and at a weight of 160 pounds. She told POPSUGAR that after a horrible breakup, she felt depressed and lost her appetite. She ended up dropping just over 30 pounds in less than three months. "The breakup took a lot away from me. I was lost and didn't know who I was anymore," Demi told POPSUGAR. "I had worked so hard to please this other person that I lost myself in the process. During those three months I began to find myself again and came back twice as strong."
After losing those first 30 pounds, Demi shared that, "because of a lack of food and excessive cardio," she dropped even more weight. Her lifestyle became very strict and unhealthy, tracking every little calorie she consumed — she became worried about gaining the weight back. She was previously very unhappy with her body image and did everything in her power to prevent that.
Demi shared, "To further worsen the situation [in Summer 2015], I decided to compete in a bodybuilding competition, which was even more strict than the previous lifestyle I had been living. I would diet for six days straight and then have one high-calorie day where I would practically binge to the point where I could not move because my stomach pain had been so bad." That's when Demi dropped to her lowest weight at 109 pounds, after training 18 weeks for her first bikini bodybuilding competition.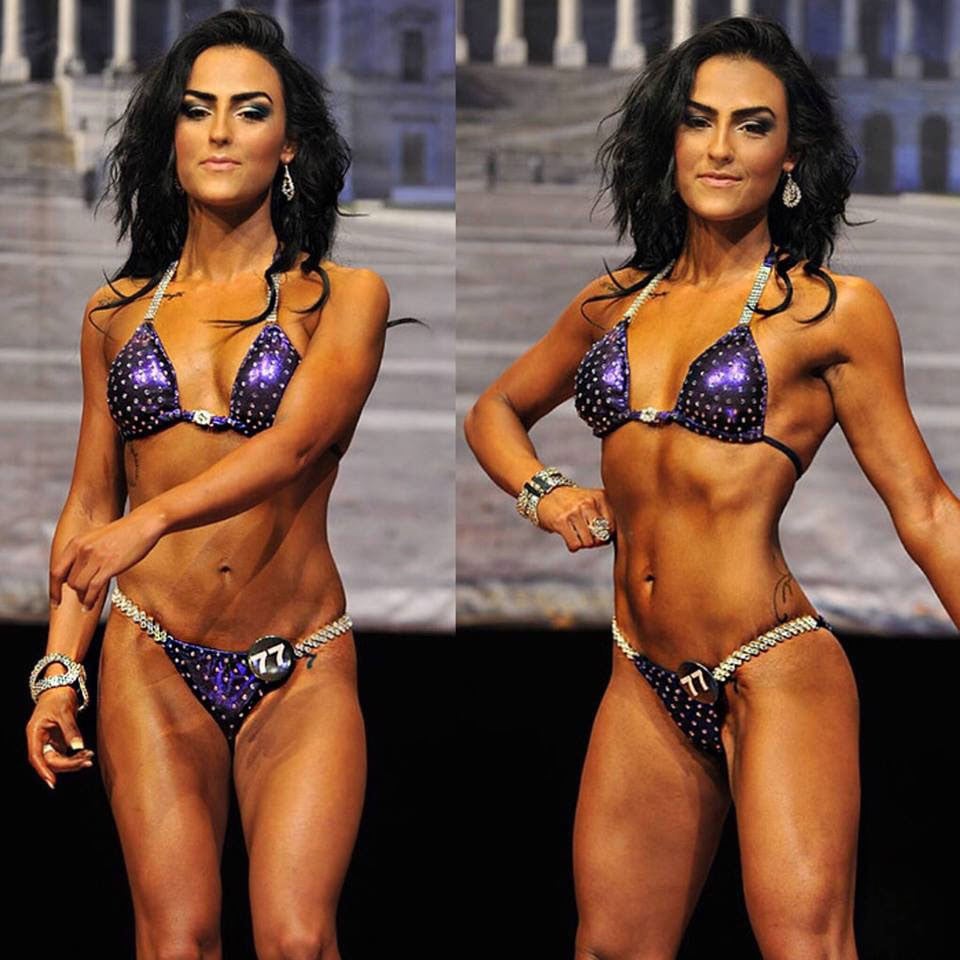 Once she finished training for that competition, Demi said she "felt and looked emaciated." She knew this lifestyle was unhealthy, and she was unhappy that she'd lost so much muscle mass. "I didn't like how I felt weak doing daily activities," so by 2017, she began reverse dieting and using weights to build muscle and strength.
"This is when I saw my weight beginning to creep back up on the scale. I won't lie, it was a very hard thing to let go of. My entire life I had worked towards lowering the number on the scale and now all of a sudden I had to be OK with that number increasing." Demi knew that the numbers going up meant she was gaining muscle, which was her goal. During her last bulk, she saw that number go up to 148 pounds. Now, she maintains her weight around 130, and she's proud of her muscle and how much she can lift!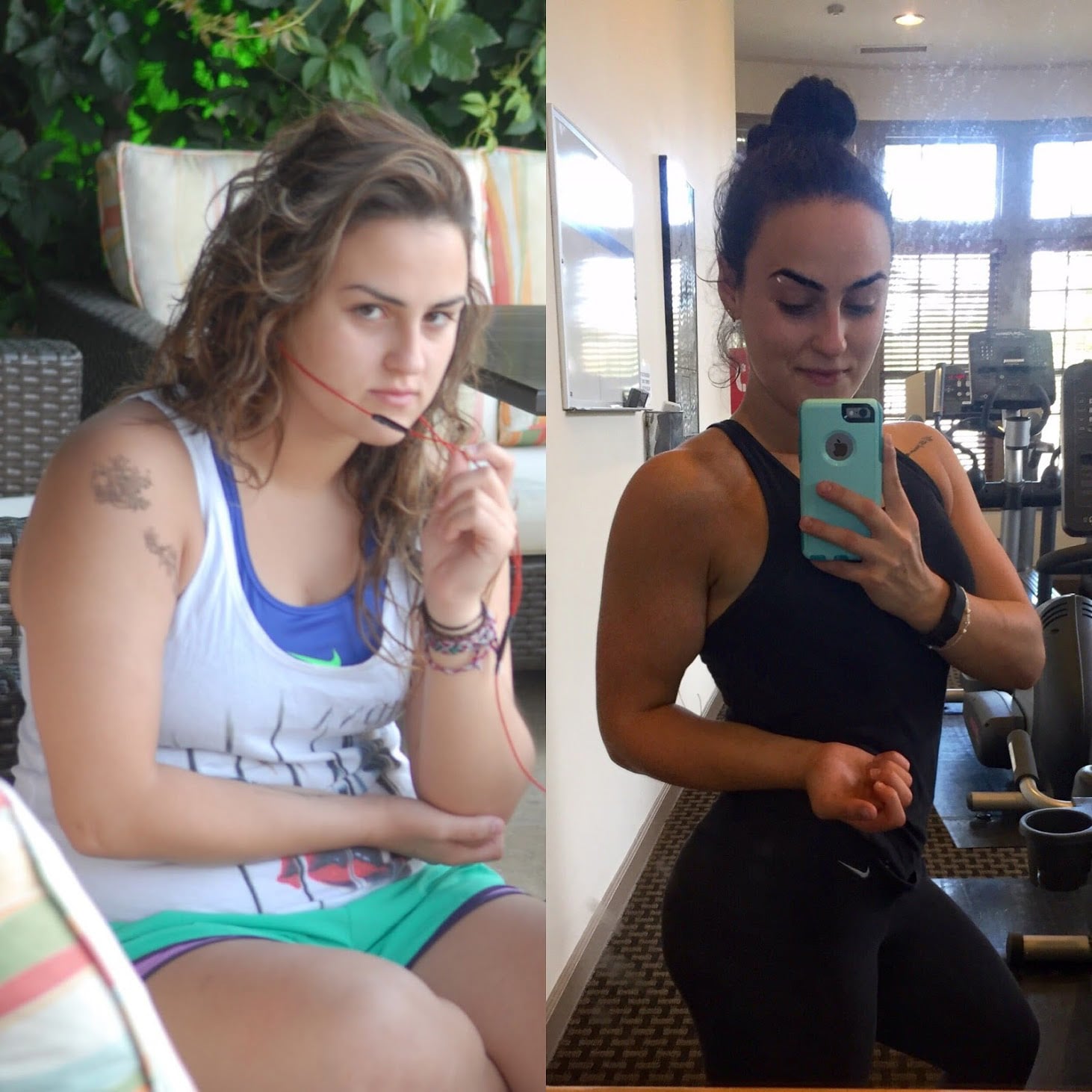 Lifting weights and working with several coaches over the past couple years led Demi to a new, healthier, sustainable lifestyle that involves intuitive eating and moderate exercise. She stopped tracking calories and macros altogether and started eating when she was hungry and until she was satisfied.
Demi said that eating intuitively "has been my savior" in regard to easing her mind about not having to worry about numbers — on the scale, calories, or macros. She's learned that she can still meet her goals and be happy — she doesn't have to live a strict and unhealthy lifestyle.
Here's what a typical day looks like. You'll notice that Demi practices intermittent fasting. She does the 16:8 method, choosing to skip breakfast.
Wake up: coffee, milk, Stevia
12-2 p.m.: first meal with an abundance of chicken, veggies, rice, and fruit
2-4 p.m.: tea or coffee with a protein bar
7-9 p.m.: large dinner with meat, veggies, and carbs
Dessert: small bowl of zero percent fat Greek yogurt with granola, fruit, and Stevia + (if still hungry) Eddy's Slow Churned Ice Cream!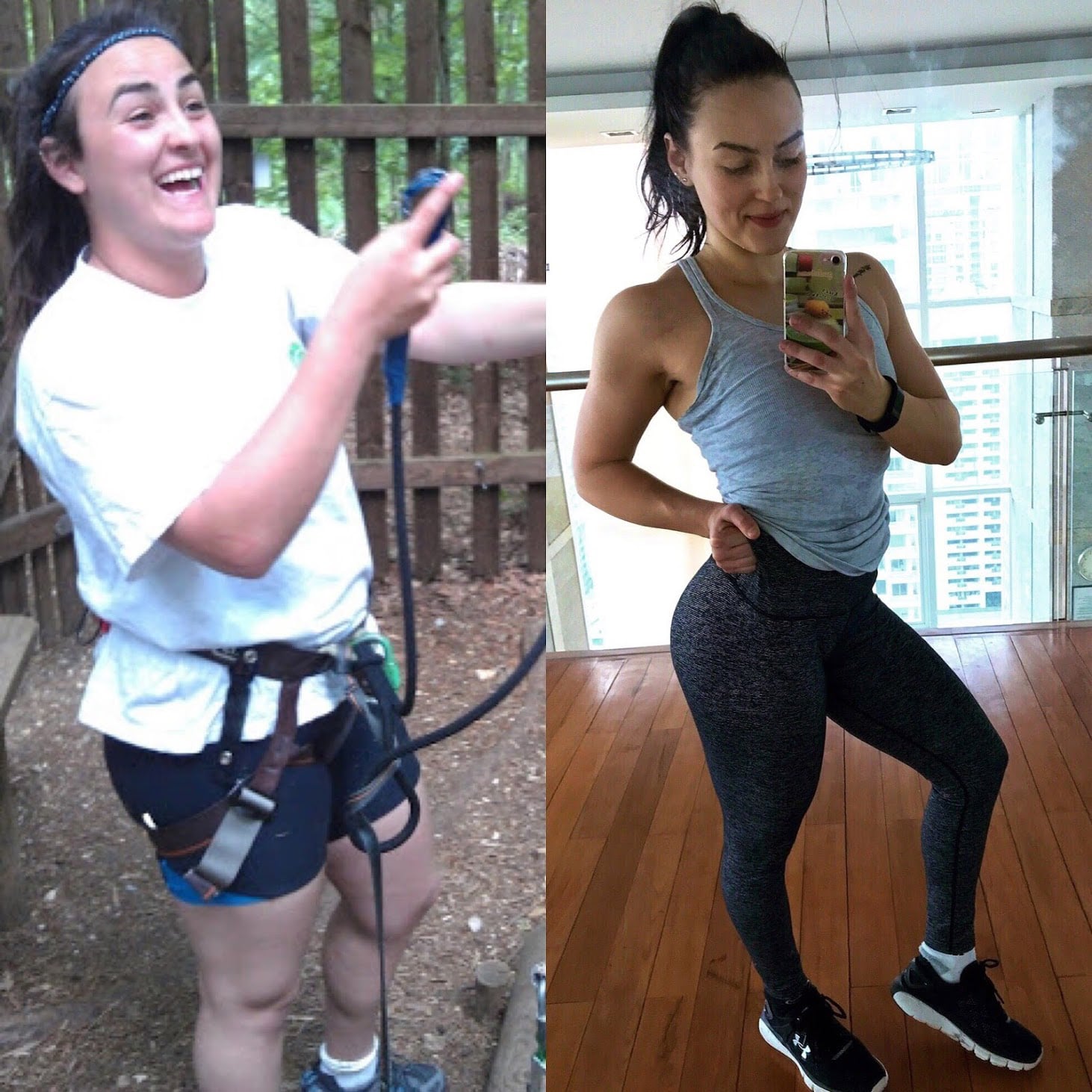 As for workouts now, Demi hits the gym three to four times a week and focuses on strength training. She also throws in some cardio sessions here and there.
Throughout her five-year journey, Demi is happy that she's finally found a healthy balance of exercise and diet that fits her lifestyle. She said, "I have come to love my body throughout every stage in life over the years and have learned not to worry about the number on a scale."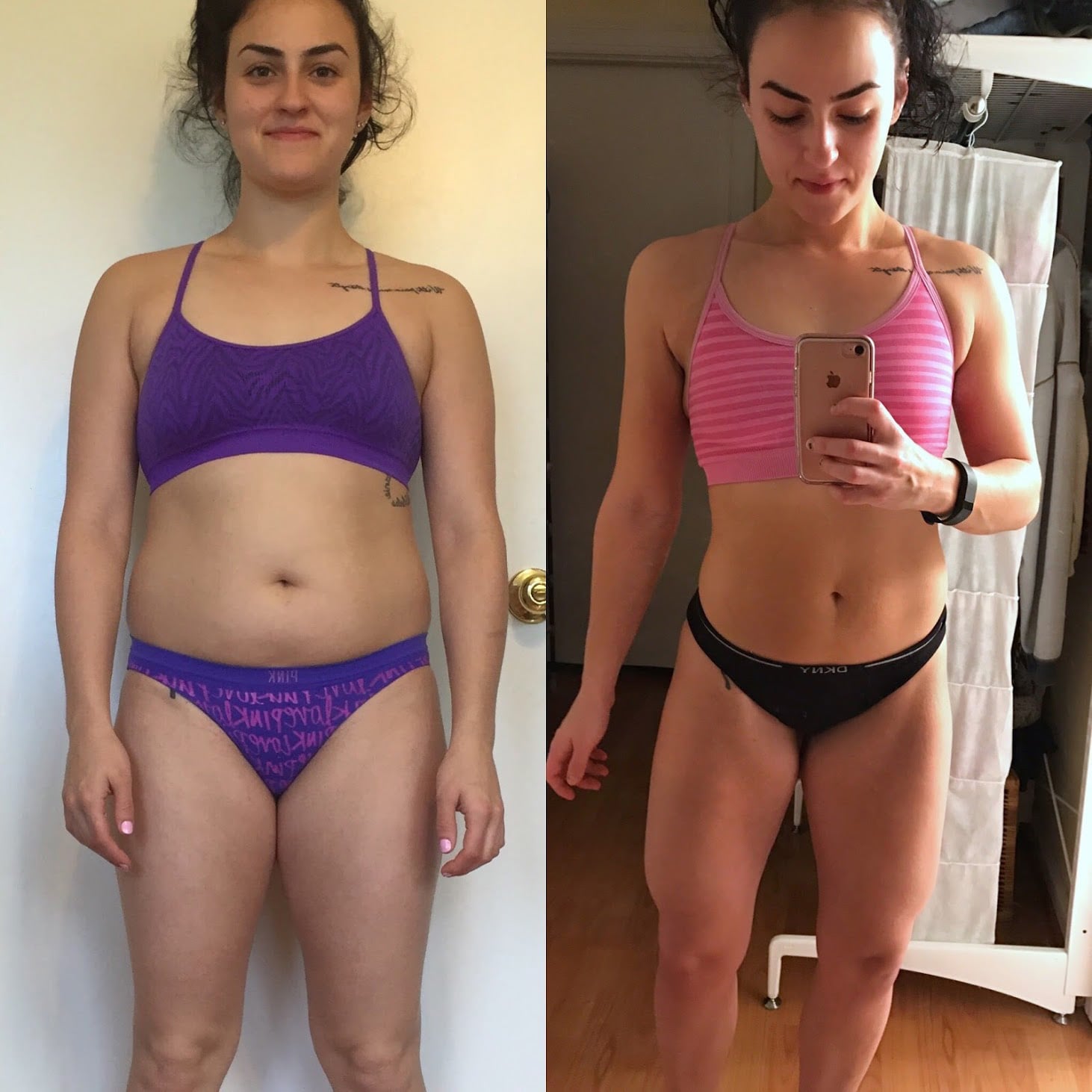 Two things she wants to share that she wishes she'd realized during her journey are "don't do too much too soon" and "learn to appreciate your own body." Demi says that striving to look like someone else or have someone else's body is a lost cause, because you are you! Tell yourself every day that you are beautiful just the way you are.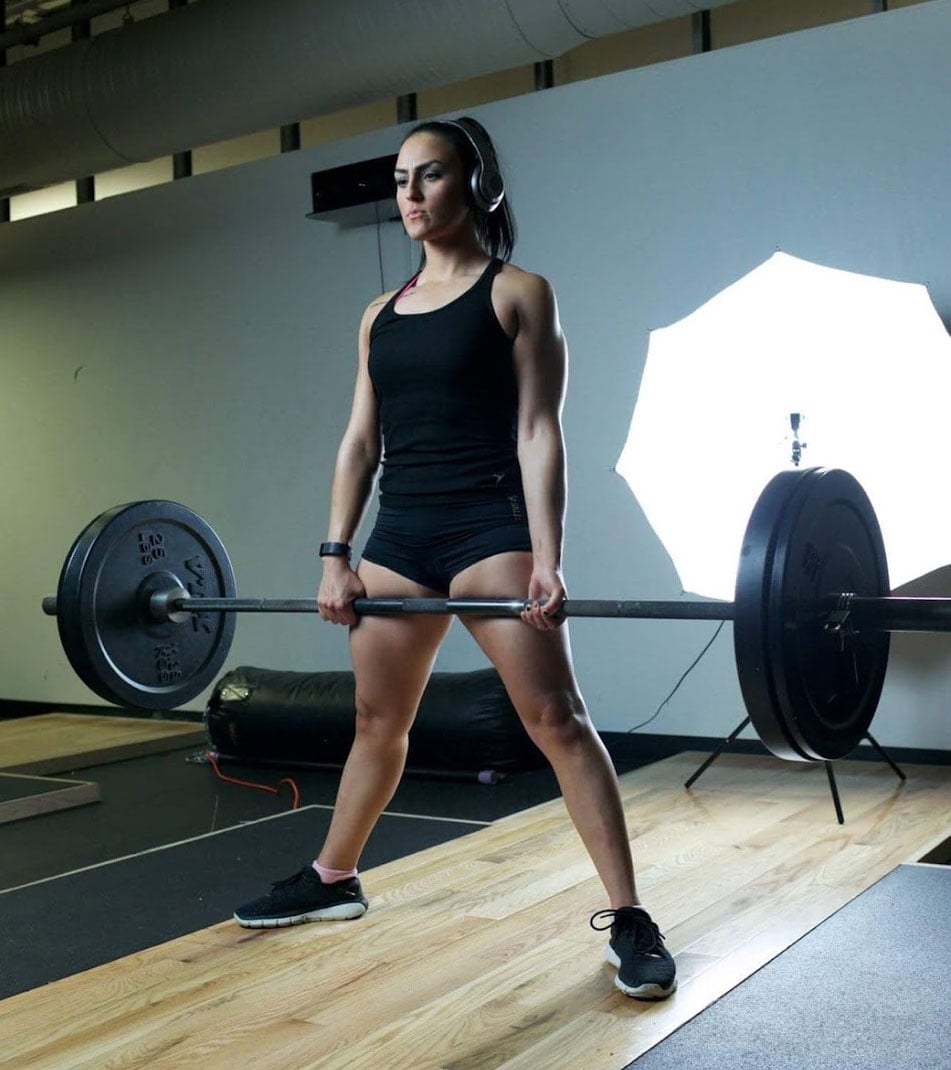 It's OK to have body goals, but you want to make sure that you're achieving them in a healthy, sustainable way. Find an expert to offer help and support — you don't have to go at this on your own. If your struggle with weight is putting your mental or physical health at risk, please talk to someone.
If you or a loved one is in need of any help, the National Eating Disorders Association has several resources.
Image Source: Demetra Eftimiades