Alison Stroming's Diet and Exercise Routine
Ballerina Alison Stroming Dishes on Her Diet, Her Exercise Routine, and Why She Loves Being Black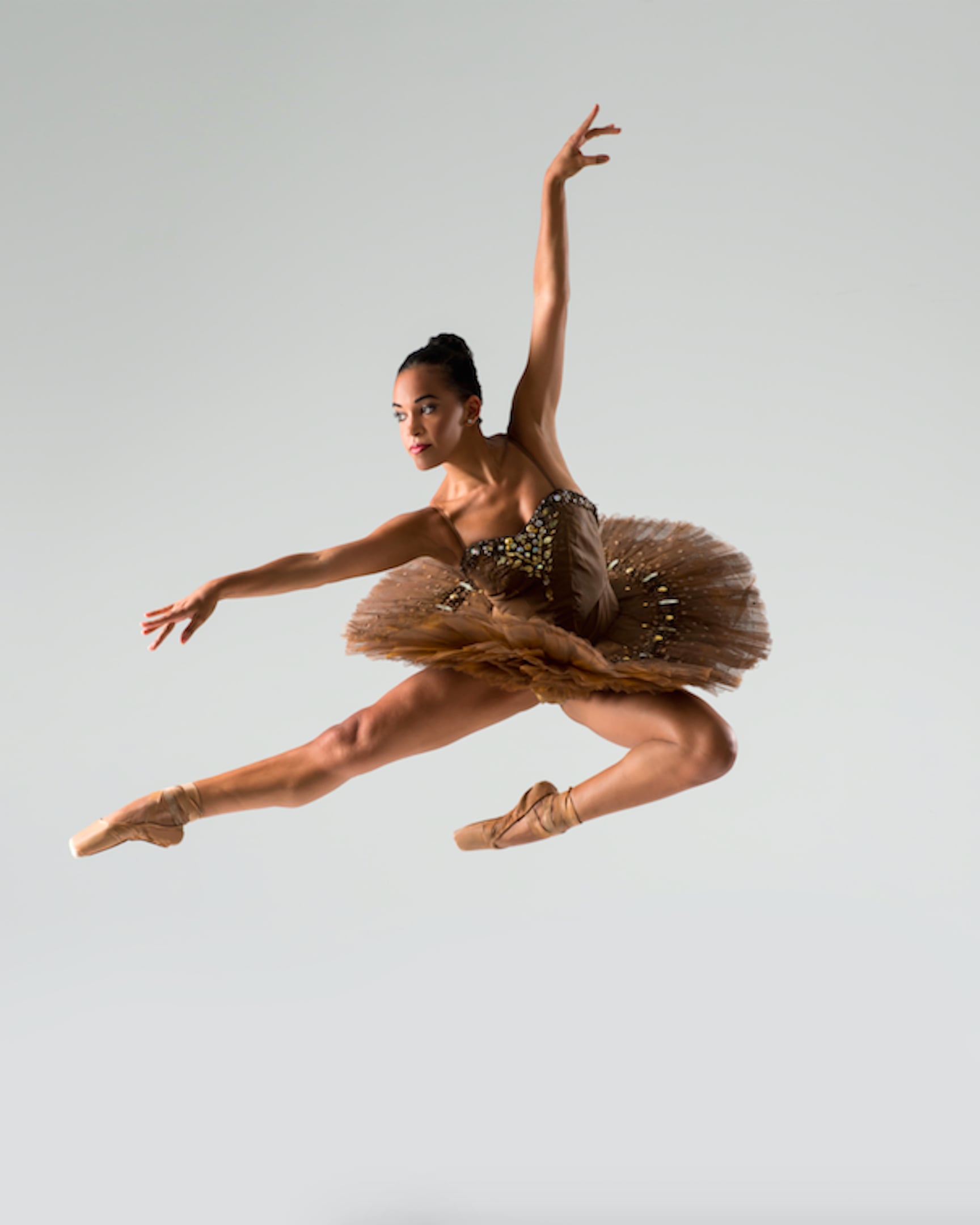 There are so many beautiful, strong, and powerful black women dominating the fine arts (and let's be real, the world). In the world of ballet, professional ballerinas like Alison Stroming are challenging the deep-rooted "norms" of ballet being an art form exclusively for those who are elite and white. Keep reading to find out more about the phenomenal ballerina, the advice she'd give her younger self, and young ballerinas on her radar.
Her Diet and Exercise Routine
"I am not on a strict diet and eat pretty much everything except dairy," Alison told POPSUGAR. She explained that she likes to have three meals a day, dinner being her largest meal and with the most protein. Because Alison trains three to four hours a day, she makes it a point to fuel her body with foods that will power every turn and leap.
To stay energized, Alison said, she'll have a banana, because they're "perfect to eat in between rehearsals or even during a performance if I'm running low on energy." She also likes to snack on nuts, apples, and rice cakes with almond butter to keep her energy high.
When she isn't practicing dance, Alison said she cross-trains to "keep everything in tune." If she isn't at the studio, you can find her at the gym, doing Pilates or yoga, or hiking.
What She Would Tell Her Younger Self
"If I could tell my younger self anything, it would be to not sweat the small stuff," Alison said. Instead of spending energy on things that were out of her control, she said, she would also tell herself that "life goes on and you can survive any failure. If you learn from your mistakes, you will come out stronger, smarter, and wiser." Most importantly, Alison said she'd tell herself to trust her gut, because "the only person who knows what's best for you is you."
Up-and-Coming Dancers on Her Radar
When it comes to women supporting one another, Alison described herself as blessed to have had teachers and mentors like Misty Copeland who believed in her as she was growing up. Because of that, it excites her to be able to do the same for up-and-coming ballerinas. "There are so many young, gifted ballerinas that I cannot wait to see flourish into professionals," Alison said. Marjá Miller, Kaeli Ware, Kayla Mak, Quinn Starner, and Destiny Wimpye have caught Alison's attention. "They are all very dedicated, poised, and are all now training at prestigious ballet schools across the country."
What She Loves About Being Black
Ballet has historically excluded people of color, especially black women. Fortunately, ballerinas like Alison, Misty, Ingrid Silva, and many more continue to break down barriers for other black women, and all women of color, every day. When asked what she loves about being black, Alison said, "I feel powerful, proud, and I love the skin I'm in!"