Best Water Bottle 2018: BKR Water Bottle Review
This Is the Water Bottle That Got Me to Start Drinking 3 Liters a Day
As POPSUGAR editors, we independently select and write about stuff we love and think you'll like too. POPSUGAR has affiliate partnerships, so we get a share of the revenue from your purchase.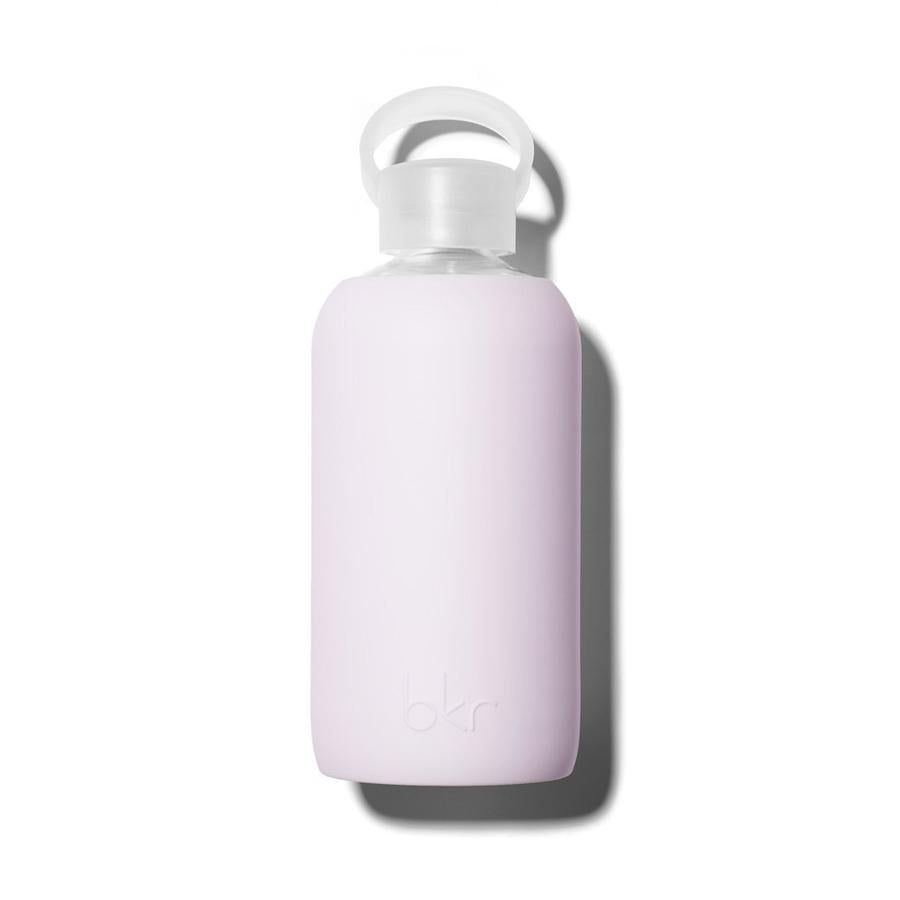 I have a confession to make: I don't drink enough water. I know how important it is for your body, your skin, your weight, everything, but I just haven't gotten there. I drink tea every morning and afternoon, and it can feel tough to keep up that daily water intake. Plus, I hate the fact that I have to hand-wash my water bottles, as the plastic can bend in the dishwasher. I haven't found a solution I like that fits easily in my hand, is washable, and doesn't make me feel like I'm drinking water at camp. Until now.
I'd seen the bkr glass water bottles ($16, originally $38) all over the POPSUGAR office, but I was skeptical about the practicality of a glass water bottle. Well, let me tell you, this bottle has made drinking water fun. Yes, I said it! Drinking out of glass makes you feel fancy in a way that plastic never can. Plus, it's so much better for the environment. The trick is the silicone cover that comes in a bunch of different colors and helps protect the bottle; I've dropped it more times than I can count, and it's still intact. Once the day's done, just throw it in the dishwasher.
The glass doesn't alter the taste of your water, unlike so many metal options. It also has this cap that makes holding your bottle with just two fingers so easy. Because of this, I've been toting mine everywhere. I have the 16 oz. bottle and am constantly refilling because it's just so much fun to drink! Whereas before I was struggling to hit two liters, now I'm making my way to three every day, and it's all because of this pretty little bottle.