Boston Marathon Winner Gives Her Wreath to Bombing Victims
Boston Marathon Winner Honors Youngest Bombing Victim With Touching Tribute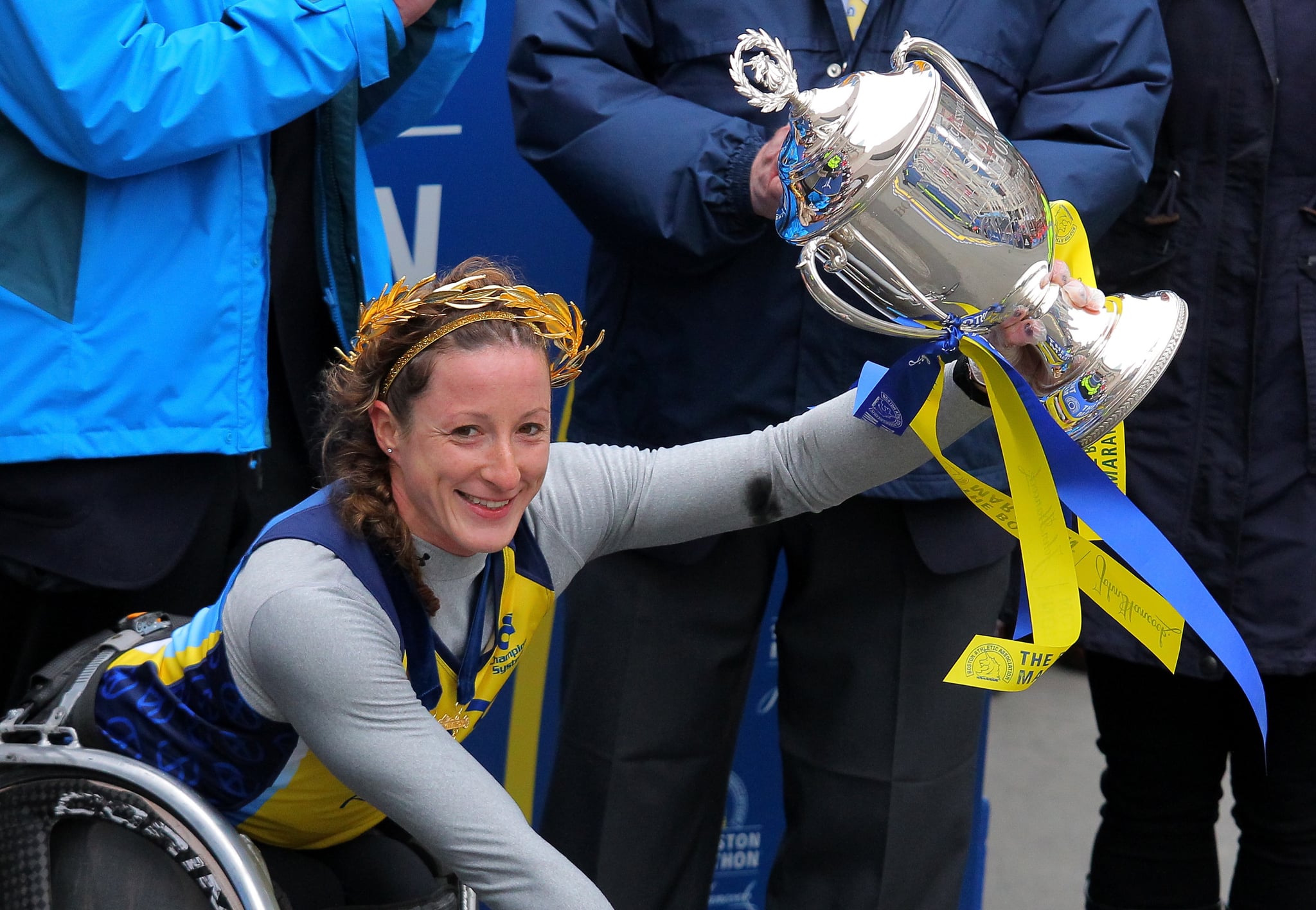 Source: Getty / Mike Lawrie
Tatyana McFadden did the unthinkable today by winning her third Boston Marathon in a row. As is the time-honored tradition, part of Tatyana's prize included a gilded olive wreath. What she did with it was just one of several touching moments witnessed today at the Boston Marathon.
Tatyana, who races in the women's wheelchair division, was running on behalf of MR8, a foundation created by the Richards family in honor of their 8-year-old son, Martin Richard, the youngest victim killed in the Boston Marathon bombings. During Tatyana's winning ceremony, Martin's father, Bill, was on hand to present her with the wreath. After doing her photo duties, Tatyana returned the wreath to Bill for his family to keep and think of as "a symbol of hope."
Tatyana was one of almost 100 individuals running to raise money for MR8; perhaps the most notable of the team was actor Sean Astin.