Bridge Variation Exercise
The Reason You Look So Toned? This Move Right Here
Aside from squats, bridge is another must-do move for a toned, tight tush and thighs. Here's a variation called the bridge pike to add to your routine that'll also strengthen the backs of your arms and your core while also increasing flexibility in your lower back and hamstrings.
Begin sitting on your butt with your hands planted eight inches behind you. Bend your knees, and place your heels about a foot away from your backside. Make sure feet are hip-distance apart.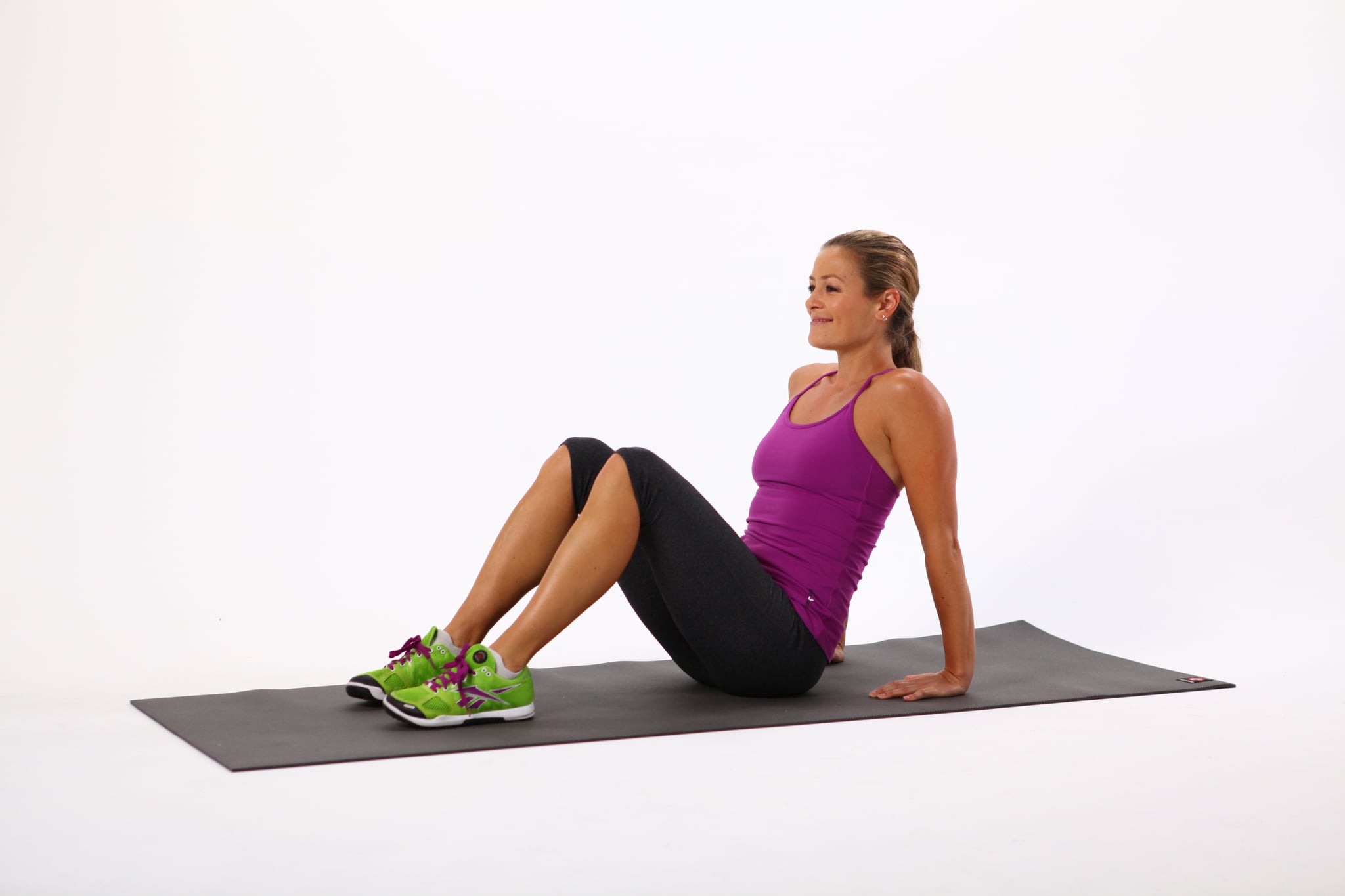 Inhale and lift your hips off of the ground so your torso is parallel with the floor and your arms are straight (bridge). Your hands should be directly underneath the shoulders and your ankles underneath the knees. Lower your head behind you to increase the stretch in your chest and neck.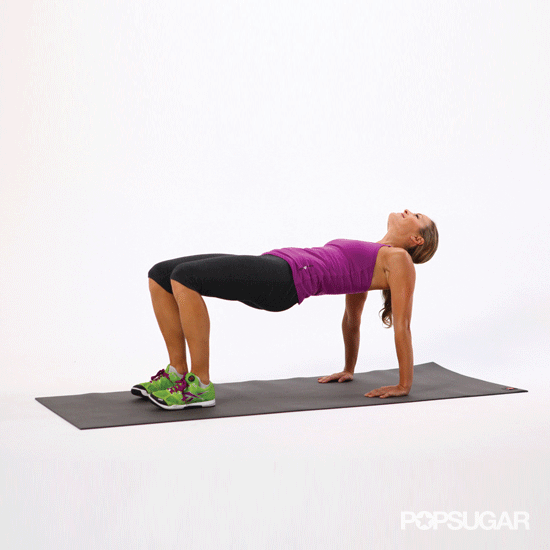 Hold for a complete breath, and then, keeping your arms straight, exhale to lower your hips and straighten out the legs, keeping your hips hovering above the floor. Engage your abs, and try to keep the spine long as you balance on your heels and hands. After a complete breath, inhale and push yourself back into bridge position.
Do three sets of 15 reps, flowing from one position to the other, pivoting on your hands and heels. To make this move more challenging, hold each position for longer.
Image Source: POPSUGAR Photography