Chipotle Stops Serving GMOs in Food
Chipotle Just Became the First Major Restaurant Chain to Remove GMOs From Its Menu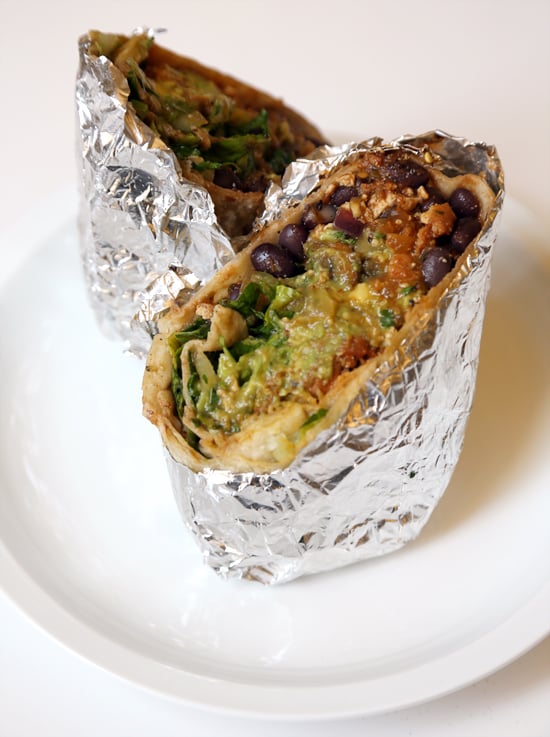 Starting today, Chipotle will stop using all genetically modified ingredients in its food. GMOs, or genetically modified organisms, have been at the forefront of health-food discussions for a while, and this news makes Chipotle the first major restaurant chain to eliminate genetically modified food entirely from its menu.
In a statement, Steve Ells, founder and co-CEO of Chipotle, said, "We are changing the way people think about and eat fast food, and that means cooking with the very best ingredients — ingredients that are free of additives — but still serving food that is affordable, convenient, and most importantly delicious. That's really unusual in fast food, but that's the quest we are on, and we continue to make progress."
The totally-GMO-free menu is the result of over two years of work for the company, and this step is just another that Chipotle has taken to prove its environmentally and health-conscious model.
Most recently, you might have noticed a lack of carnitas at your go-to Chipotle location. That's because the restaurant removed pork from about 600 of its 1,831 locations after a routine inspection found that a major pork supplier was not complying with Chipotle's standards for responsibly raised meat.
Chipotle addressed the decision on its website, stating, "Chipotle is on a never-ending journey to source the highest quality ingredients we can find. Over the years, as we have learned more about GMOs, we've decided that using them in our food doesn't align with that vision. Chipotle was the first national restaurant company to disclose the GMO ingredients in our food, and now we are the first to cook only with non-GMO ingredients."
Although the FDA does not require GMO labeling in the US, you've likely noticed an increase in the labels in grocery stores as the conversation around the agricultural technology continues (although, as Jimmy Kimmel hilariously proved, many anti-GMO people at a farmers market couldn't say what the acronym stood for).
According to the USDA National Agricultural Statistics Service, a staggering percentage of corn and soybeans grown in the US is genetically modified — 94 and 93 percent, respectively. This makes it more difficult for large chain restaurants to find not only GMO-free corn but also meat from animals not given GMO feed. Chipotle used soy oil to fry its chips and tortillas, and now cooks will use sunflower oil to fry them, and a non-GMO rice bran oil will be used in the rice and fajita vegetables (bell peppers and onions). As for the corn, Chipotle was already using GMO-free corn in its salsa, and now the corn tortillas will be made from GMO-free corn flour. According to The New York Times, the restaurant's "primary tortilla supplier was already producing non-GMO corn flour in small amounts, and it agreed to increase its production."
"There is a lot of debate about genetically modified foods," Ells said. "Though many countries have already restricted or banned the use of GMO crops, it's clear that a lot of research is still needed before we can truly understand all of the implications of widespread GMO cultivation and consumption. While that debate continues, we decided to move to non-GMO ingredients."
Image Source: POPSUGAR Photography / Anna Monette Roberts