Dragon Milk Drink From The Good Sort
Dragon Milk Is the Healthy Neon Drink Your Instagram Followers Will Double Tap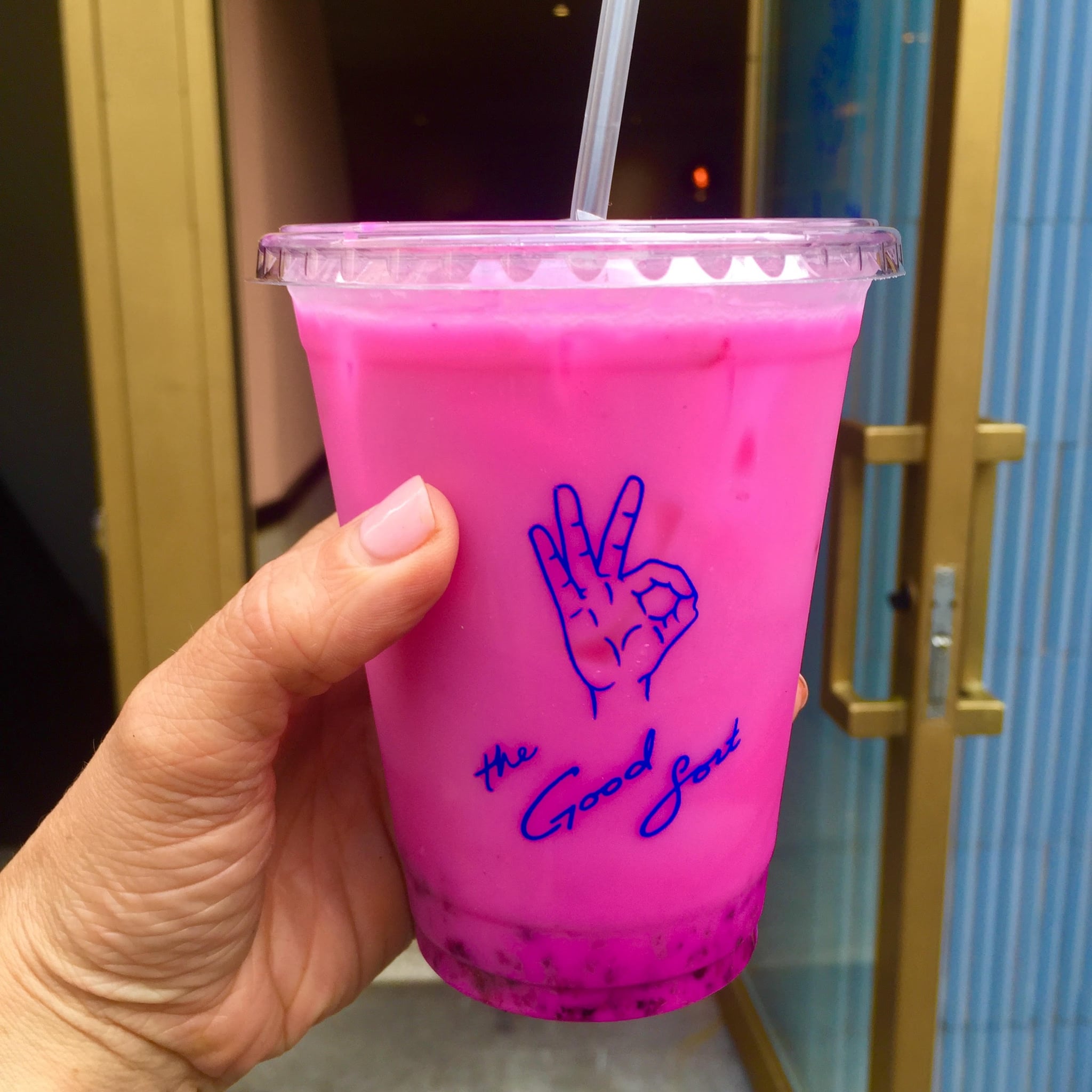 There's nothing more appealing than a bright pink drink to quench your uncontrollable Summer thirst, and that's where Dragon Milk comes in. The Good Sort, a vegan coffee shop in New York City, has introduced a naturally fuchsia-colored iced beverage that's not only totally healthy, but also undeniably Instagram-approved.
The drink is simply made of dragon fruit and coconut milk, giving us aesthetically pleasing vibes similar to those of the Starbucks Dragon Frappuccino, yet without all the sugar. Dragon Milk is essentially a pitaya bowl, our favorite ever-satiating breakfast, in drink form.
According to the shop, Dragon Milk is the low-calorie, high-fiber, antiaging drink of the warmer months. It's filled with vitamin C and antioxidants, and it's frickin' pretty. The Good Sort is the same colorful cafe that brought us the Superfood Rainbow Iced Latte, which had us mesmerized by the layers of beet juice, turmeric, blue algae, and more. Sorry, charcoal lattes, we have a feeling this hot pink drink will be our new favorite Summer thirst quencher.