Equa Smart Bottle
This Smart Bottle Glows When You Need to Drink Water, and I'm Fully Obsessed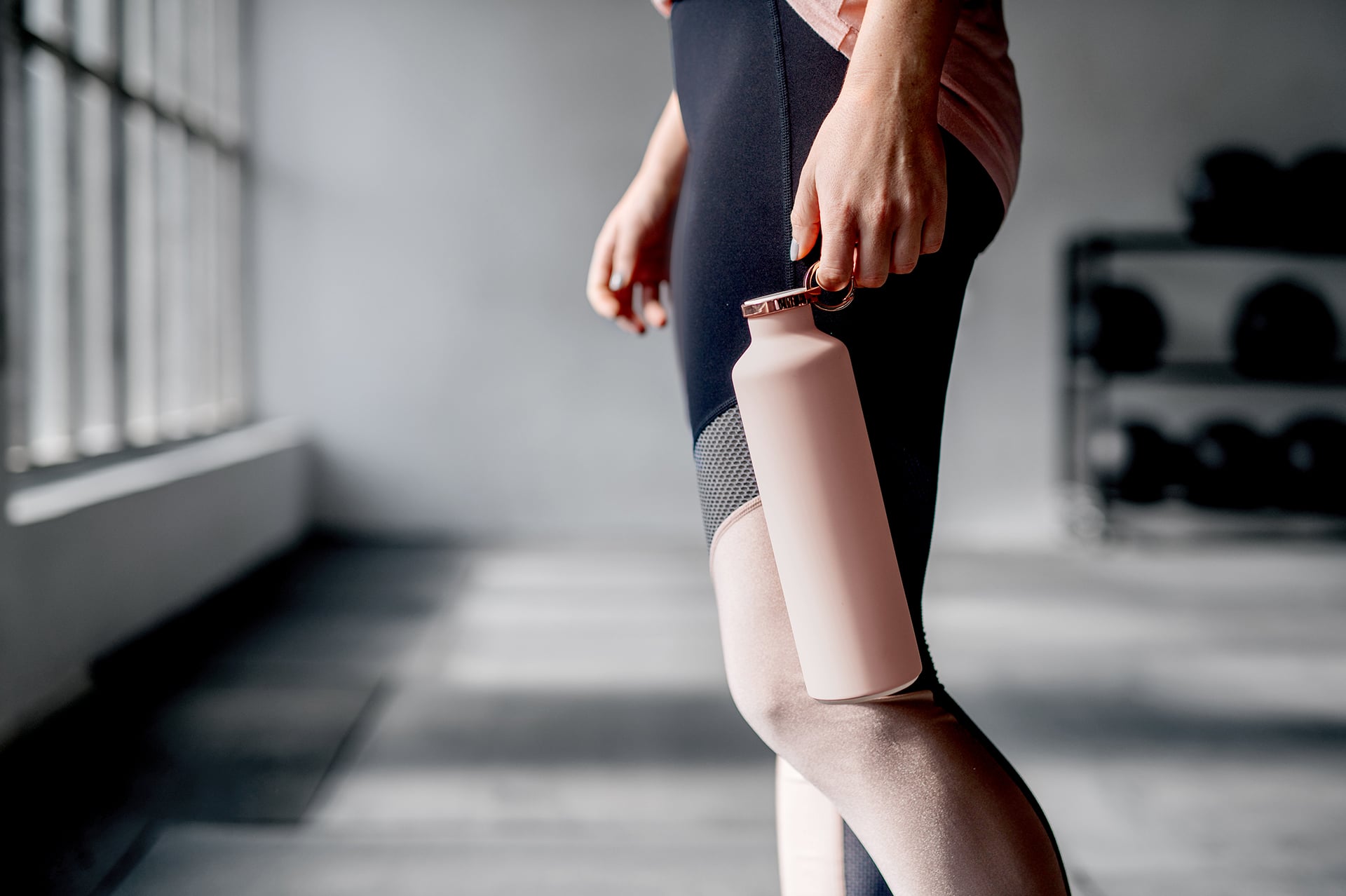 As someone who struggles to keep up my water intake (I seriously don't understand why it's so difficult for me), I'm open to anything that will help me meet my hydration goals. Functional is one thing, but a bottle stylish enough to want to carry around is another. Meet Equa, the smart water bottle that glows to tell you to take a sip. Most of us know how much we should be drinking each day (half your body weight in ounces), but not everyone maintains frequency, which is key to proper hydration.
To help you sip throughout the day, Equa sends you regular reminders to prevent dehydration, because once you're thirsty, your body is already signaling that it's too late. Although I've tried other smart bottles before, I get annoyed by the constant notifications I receive on my phone. Equa functions with an app, but its glow replaces notifications, which I most appreciate. You can take a look at your hydration habits directly in the app and see how you're tracking for the day.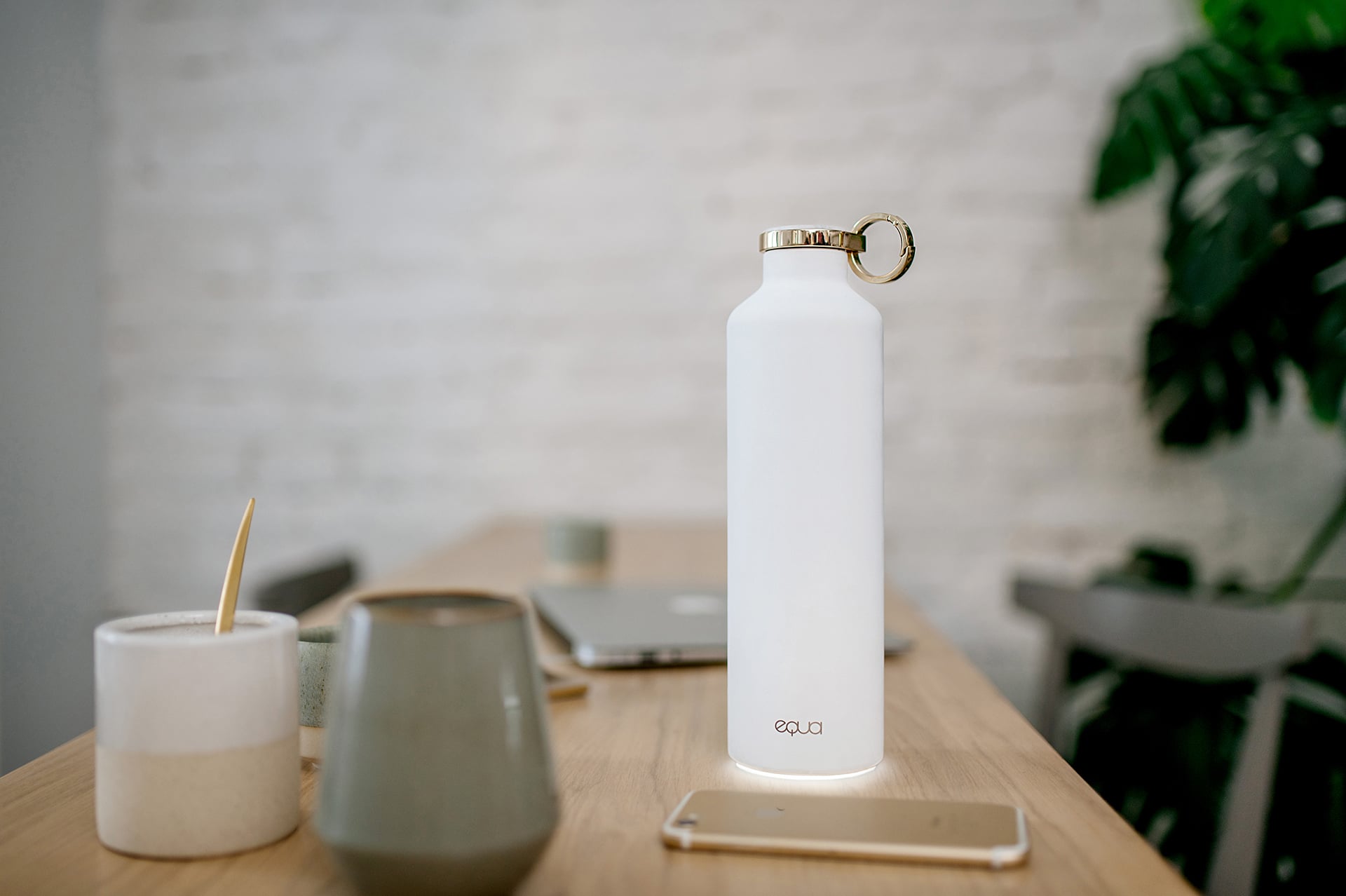 When you first download the app onto your Bluetooth-enabled smartphone, you'll get your personalized daily hydration goal based on your sex, height, weight, activity level, and age. You also have the option to customize the frequency and intensity of the bottle's glow. If you're wondering how you're tracking, all you have to do is tap the bottle. A slow glow signals that you're on track while a quicker glow tells you to catch up.
Now, I know looks aren't everything, but we can't ignore how gorgeous the bottle looks. The 23-oz. stainless-steel vessel features a real marble top and removable metallic handle that you can clip onto your gym bag. On top of that, it's double-insulated, which means no bottle sweat, and it keeps your liquids cold for up to 24 hours and warm for up to 12. The battery life isn't so bad, either. You won't have to replace it for six months and you don't have to charge in between. I personally have Equa in matte white, but it also comes in dark gray and blush.
If you're interested in purchasing an Equa for yourself, it's now available on Kickstarter starting at $55 (with a regular retail price of $84) and will ship by September of this year.
Image Source: EQUA