Fit Women in Their 60s and 70s
4 Women in Their 60s and 70s Who Prove You Can Look Good Naked at Any Age
Aging does not have to affect your body image if you don't let it. Our friends at YourTango rounded up a collection of inspiring photos that prove you can take pride in your body at any age.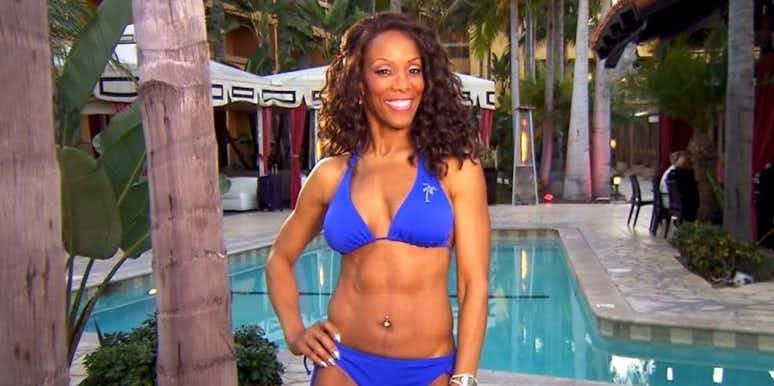 Hashtag fitness goals.
Aging is typically thought of as a very scary thing.
Not only are you supposed to lose the color of your hair and energy of your youth, but any level of hotness you've enjoyed supposedly goes flying out the window when you get older.
Up until this very moment in time, I didn't think the words "hot" and "granny" would ever be in the same sentence. But it's 2017 and all things are possible — with a good diet and exercise.
Also, don't type "hot grannies" into Google. Trust me.
But thanks to the internet and a 2016 Inside Edition segment, I've got four super hot and super fit ladies over 60 that will make getting older look less scary (and probably motivate you to hit the gym).
1. Wendy Ida, 65.
It's obvious at first glance that Wendy does not look 65. If I saw her on the street, I'd probably guess 30-40s MAX. So how does this fit, fierce and fabulous (her words, not mine) lady look the way she does?
Well for starters, she's a personal trainer and a self-proclaimed expert at taking back your life after 40. She's written a best selling book, has personal fitness training programs and holds two Guinness World Records, one being the oldest active instructor in multiple disciplines and the second is for the most Burpees in one minute.
If the secret to looking that hot at 65 is burpees then I'm gonna be a little annoyed.
Still, Wendy is a self-made inspiration. She didn't start working out until she was 43 and dropped 80 pounds she held onto most of her life. The girl struggled. Just read this part of her bio:
"She is a Domestic Violence Survivor who was in poor shape, bad health and had low self-esteem. It's no wonder why Wendy feels sharing her self-taught approach to mental readiness, self-worth and teaching, preaching and inspiring others to live their potential can not only change the world, but it is her reason for living."
Hashtag blessed.
Rebecca LaNasa, 76.
SEVENTY FREAKIN' SIX PEOPLE. Rebecca LaNasa with her toned bod and cute little pixie cute is the only motivation you need to pay attention to your health.
The fitness enthusiast has been a Zumba instructor for over a decade, teaching about 10 hours of classes every week. I guess 10 straight hours of working out is also a key to hotness in your twilight years.
*Puts down bacon and cheese Asiago breakfast sandwich down*
Because she's so beautiful and wonderful, she was also named Ms. Florida Senior America in 2013.
Ellen Ector, 64
This beauty runs a private fitness studio with her daughter (which is just, so cute), and has been a fitness guru for over two years. Her hotness isn't super surprising, given her history competition in road races and triathlons, but it's a good reminder that the sooner you get active, the better chances you have of looking 30 when you're 60.
She also promotes a vegan lifestyle, which seems insanely hard, but after seeing photos of Ellen, it might be worth it.
Peggy Hilbert, 70
Peggy is, well, ripped AF. This personal trainer and aerobics instructor didn't pick up weight lifting until her 50s and said it's really helped her continue to remain independent and happy as she gets older.
She also credits feeling younger to her mind and having younger friends, most of 15-20 years her junior.
And to make her even more of a queen, she often sports rhinestone dresses and has a tattoo over her boob that says "OMG."
Like, how could you not love her?
So, note to self. If you want to maintain some sense of sexiness as you get older, you might want to find your style of fitness — or at least get one of these ladies to train you.
Check out more great stories from YourTango: