Finding the right bra when you have a large bust is challenging, to say the least. We tested out the new Vanity Fair Sport bra to put it to the ultimate test. Is it a winner or is it a bust? (Pun intended.)
A great bra should be supportive, comforting, and lift you up — sort of like a friend (although, let's be honest, the time spent with your bra may be even more intimate). Like finding your BFF, discovering that elusive perfect bra isn't always easy. And when you are a busty woman, tracking down a bra that's just plain tolerable can seem impossible. If your cup size ventures past the first two letters of the alphabet, you might be all too familiar with this struggle. When your breasts spill over to the sides or your shoulders have indents from your bra straps carrying the weight of your bust, you know that this "friendship" is purely one-sided. This is especially true when looking for a sports bra, where support is paramount.
To be quite honest, I had given up on sports bras. I've tried MANY brands that just did not fit the bill. And while I wouldn't classify myself as a workout fanatic or fitness buff, I still enjoy moderate activities that require a certain level of support. I'd tried just about every brand on the market, when a pretty fuchsia Vanity Fair Sport Bra caught my eye. The bra is available in sizes 36C to 44DD, so I decided to give it a try, and I am so glad I did. Here's why this bra won me over.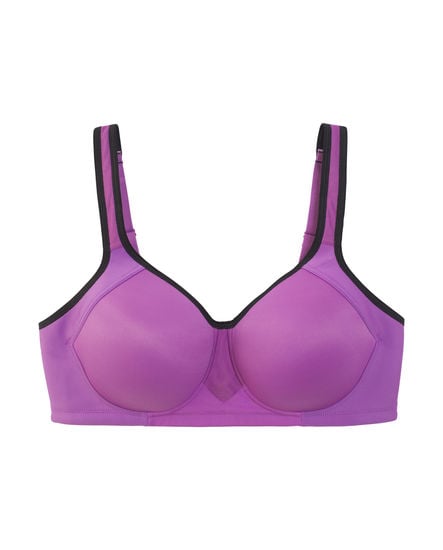 Image Source: Vanity Fair Sport

It Keeps 'Em Separated
In my experience, sports bras tend to do one of two things. One, they offer next to no support, which, hello, that's the whole point. Two, they flatten and compress my breasts so much that it is uncomfortable to do any activities. The Vanity Fair Sport Bra does one essential thing that is often an overlooked detail. Its design allows for separation. Traditionally, sports bras do not have sculpted cups — they are made up of one uniform panel of fabric. This one offers either underwire or wire-free cups that aid in supporting and separating for maximum comfort.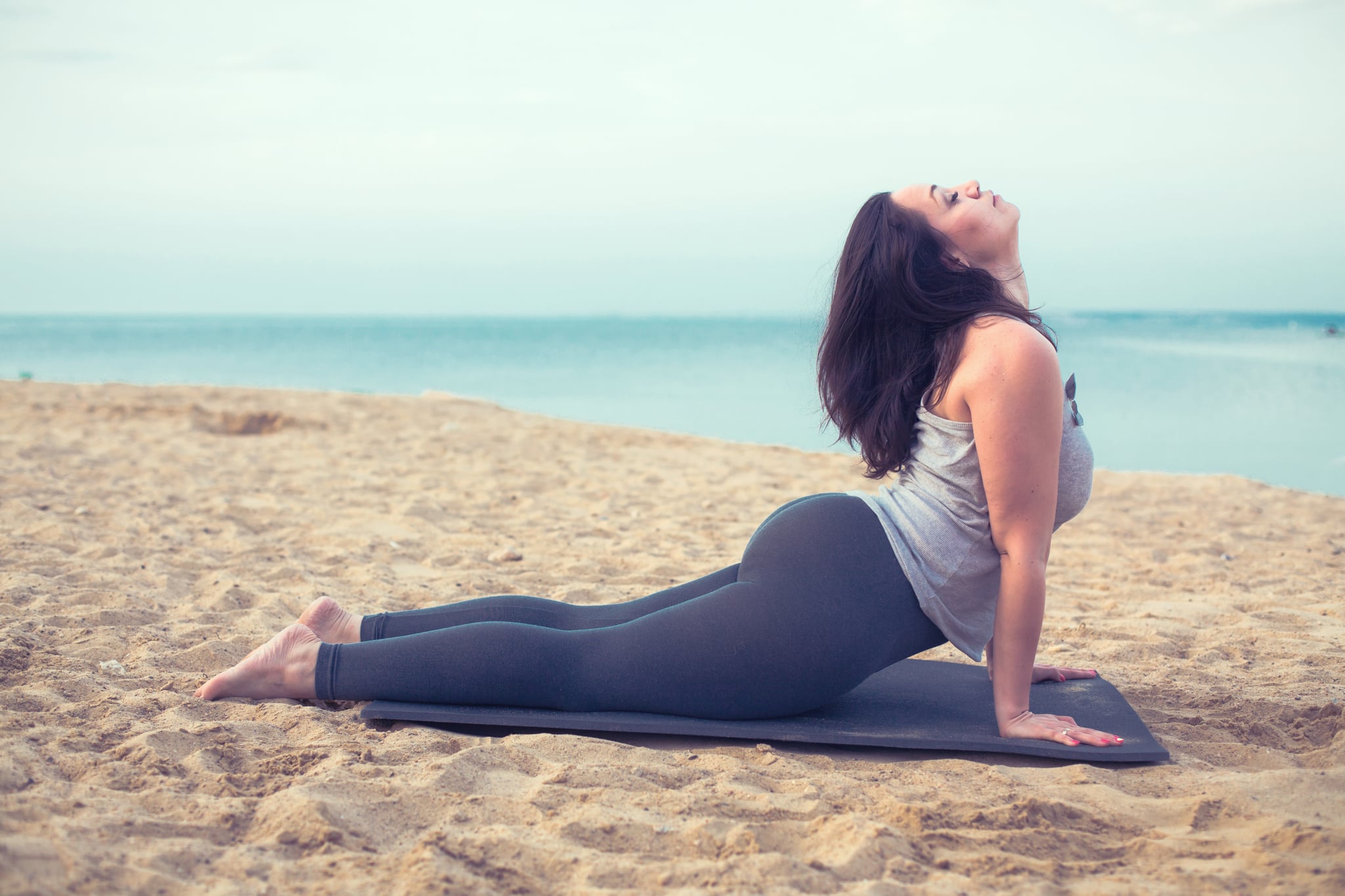 Image Source: Shutterstock
It Keeps Me Cool
Breathability is a must when it comes to exercise garments. Because you will be exerting energy, which will increase body temperature and cause you to sweat, you need a sports bra that will allow the passage of air and moisture to flow through. This bra uses a moisture-wicking fabric that pulls sweat off of the skin and onto itself. This makes it easier for moisture to evaporate, keeping you comfortable and cool for the duration of your workout.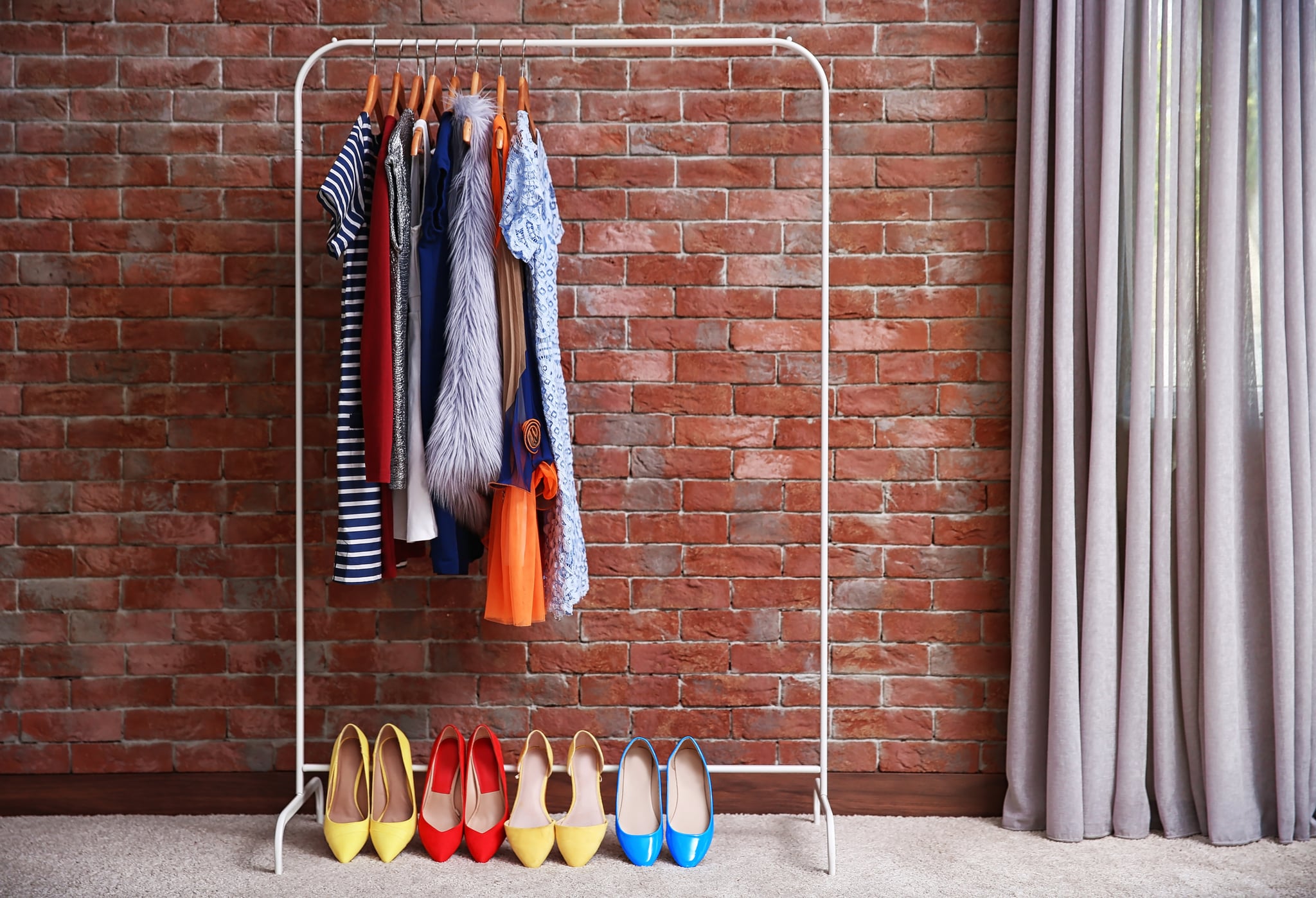 Image Source: Shutterstock
A Girl's Gotta Have Options
Like with anything else in our wardrobes, it's important to have some versatility. No one wants to wear the same garments the same ways in the same colors all the time. The Vanity Fair Sport Bra not only comes in a variety of different colors (Navy Eves Garden, Fuchsia, Damask Neutral, White, and Midnight Black), but it's also convertible. The straps can either be worn normally or they can be crisscrossed, which allows for many different options when shopping for cute activewear.
Every woman needs a great sports bra, and just because you received a little more than you bargained for up top does not mean you should be exempt. Finally I found that best friend that I can count on and that just gets me. It's the start of a beautiful relationship.