How to Do a Glider Knee Tuck and Pike
Strengthen Your Core (and Get a 6-Pack) With This Effective Bodyweight Exercise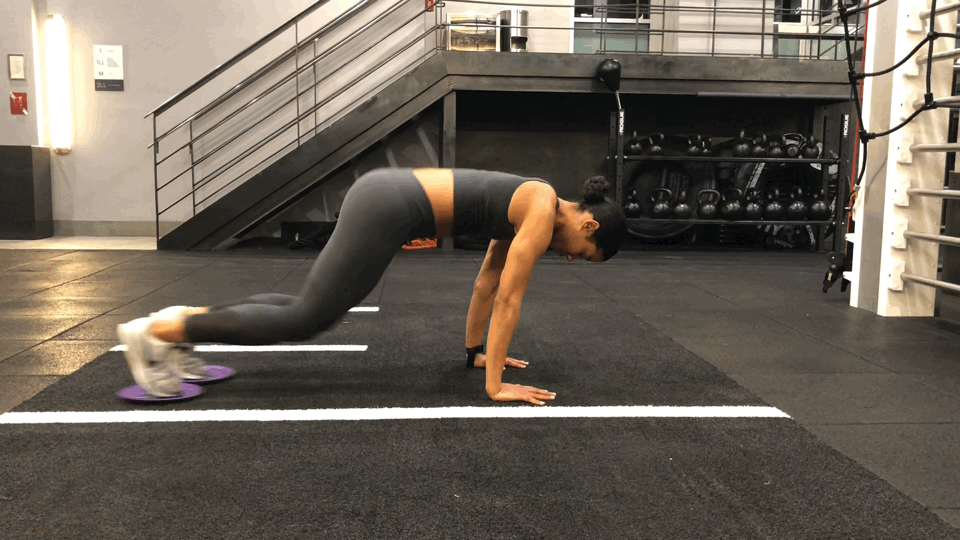 Getting your abs to show isn't as simple as finding a magical lantern and telling a genie you want abs. Ultimately, you're going to need to eat really clean (I don't make the rules), lower your body fat percentage (this number will be different for everyone), and do core-sculpting exercises.

A great core-sculpting exercise that will leave you sore after about five reps is the glider knee tuck with a pike. It requires a lot of stability, and will leave you shaking after your first set.
How to Do a Glider Knee Tuck and Pike
Start in plank position with a glider underneath each foot. If you don't have gliders, you can use a towel on a hard surface to perform this exercise.
Engage your core and bring both knees in toward your elbows. With control, return to the starting position. Then, raise your hips as high as they can go. Your core should be engaged and your back should be in a neutral position throughout the entire movement.
This counts as one rep. Complete three sets of 10 reps.
Image Source: POPSUGAR Photography / Tamara Pridgett
Product Credit: Adidas shirt, Adidas leggings, Nike shoes.