How to Start Biking When You're Over 40
How I Conquered My Fear of Getting on a Bike For the First Time in 30 Years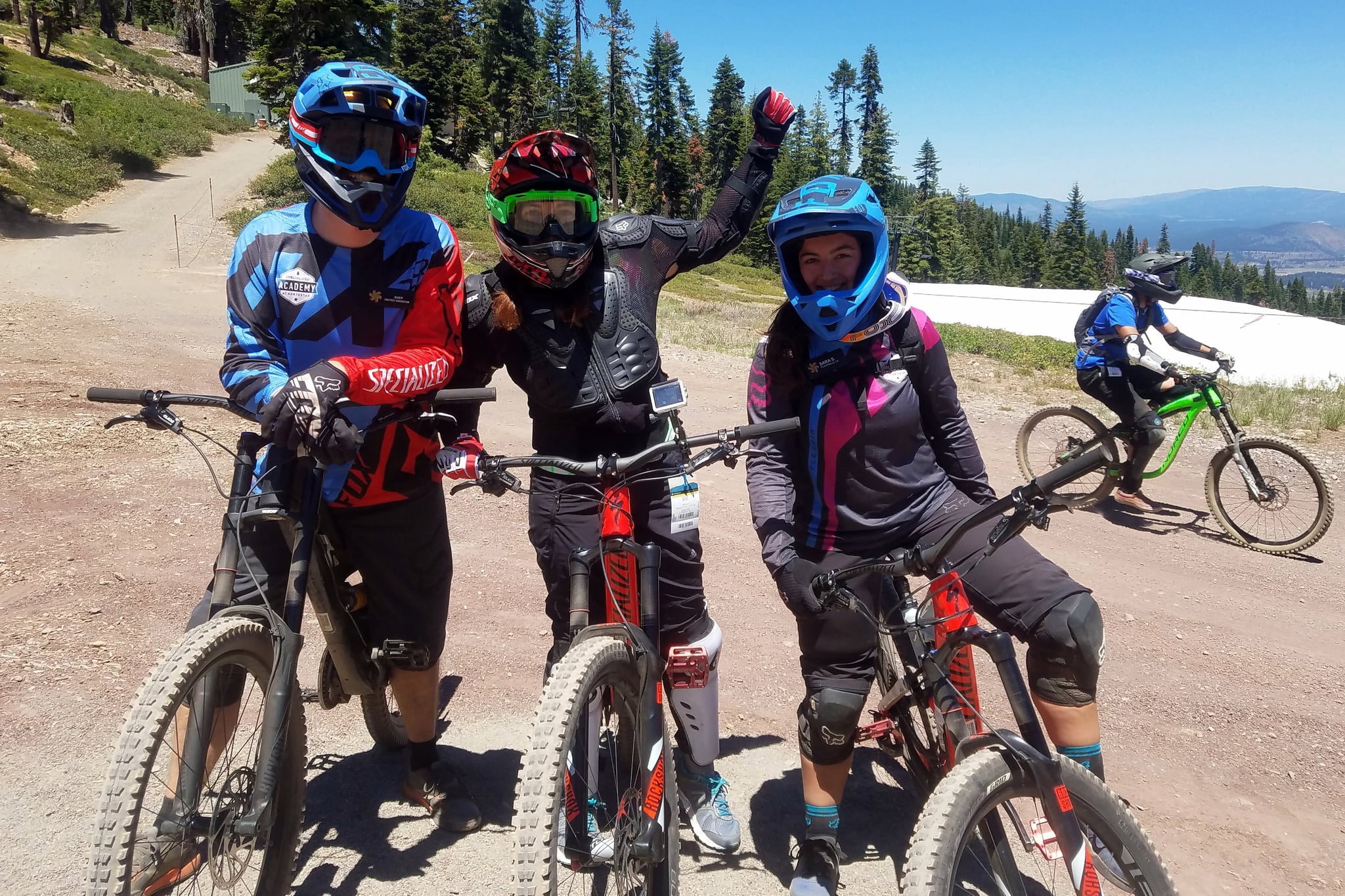 I spent most of my life terrified of being on a bike. In the '70s when I was just a preteen, I had a nasty accident that landed me in the emergency room. Luckily there were no serious injuries, but mentally, it was terrifying. Always worried I would fall, I never felt comfortable on a bike again . . . or so I thought.
For my 45th birthday, I visited Myanmar to see the temples of Bagan by bike. There were dirt tracks, rocks, and subpar bikes. On the first day, I had a flat tire and nearly no brakes, and I was frozen with fear. I met a woman there who was 20 years older than me and thrilled to get on her bike. It left me wondering why I saw it as another day of torture. In that moment, I wondered if in the future I could be less afraid of cycling. Maybe I needed lessons.
Facing my fears head on, I put mountain biking on the top of my "50 Things Before I Am 50" list and signed up for a women's clinic with the Specialized Bike Academy in Lake Tahoe, CA. That is how I ended up on the top of a mountain fully armed in bike gear, asking myself, "What am I doing here?" Despite the careful instructions, I felt like I was just not getting it and couldn't make it past the bunny slope. But I was still trying my hardest. I had shown up. I had not cried. I gave it all my effort. I kept going up the hill and practiced everything being taught to me.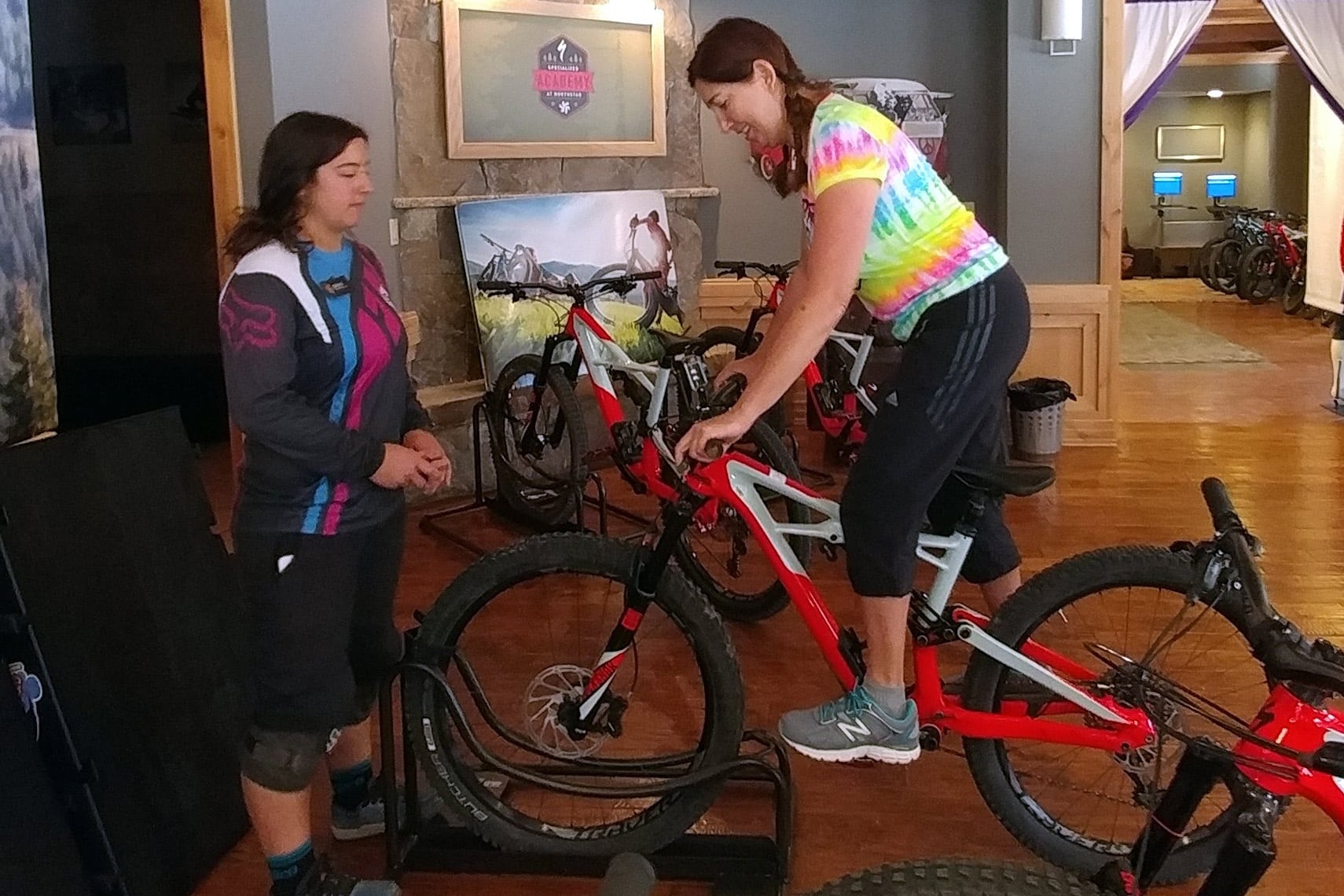 Sensing my hesitation, Shep, an instructor there, worked with me. He was encouraging, reminding me that the trails would be suited for beginners and to not worry about what was ahead — focus on the now. Up the chairlift we went, and out on the trail, Shep was my guide. I followed him, becoming more comfortable on the bike. I not only was struck by how beautiful it was up there, but also how well I was doing.

I had been promised beginner runs, but Shep suggested that we move onto an intermediate trail. I peeked ahead and the path looked scary and full of rocks and dirt. I hesitated, but I did trust him. Surely he would not take me to die before my 50th birthday.



But at the turnoff to the trail, I thought I might hyperventilate. Shep looked at me and asked, "Have you fallen? Have you gotten hurt? Has it been too hard?" The truth was no. I realized I was already a better biker than I had ever been before, knowing the ins and outs of riding. And, even more importantly, I realized that by just saying yes to mountain biking, I took great strides in overcoming fears that arose out of falling on my head decades earlier.

Mountain biking was by far the biggest challenge I have accomplished on my list of "50 Things Before I Am 50" list and the one I am the most proud of. I could have left after the bunny hill and it would have still counted as an accomplishment. I could have stayed on the beginner trail and it would have been heralded by all as a great triumph. But instead I went on an intermediate run and enjoyed it. Well, I mostly enjoyed it. Standing in the pedals of my bike going downhill and feeling the wind was wonderful. And, for me, overcoming my fear was the biggest victory.

Travel expenses for the author were provided by Northstar California Resort for the purpose of writing this story.

Image Source: Courtesy of Lisa Niver