How to Stop Breakouts After Working Out
The Unexpected Way I Stopped Breaking Out After My Workouts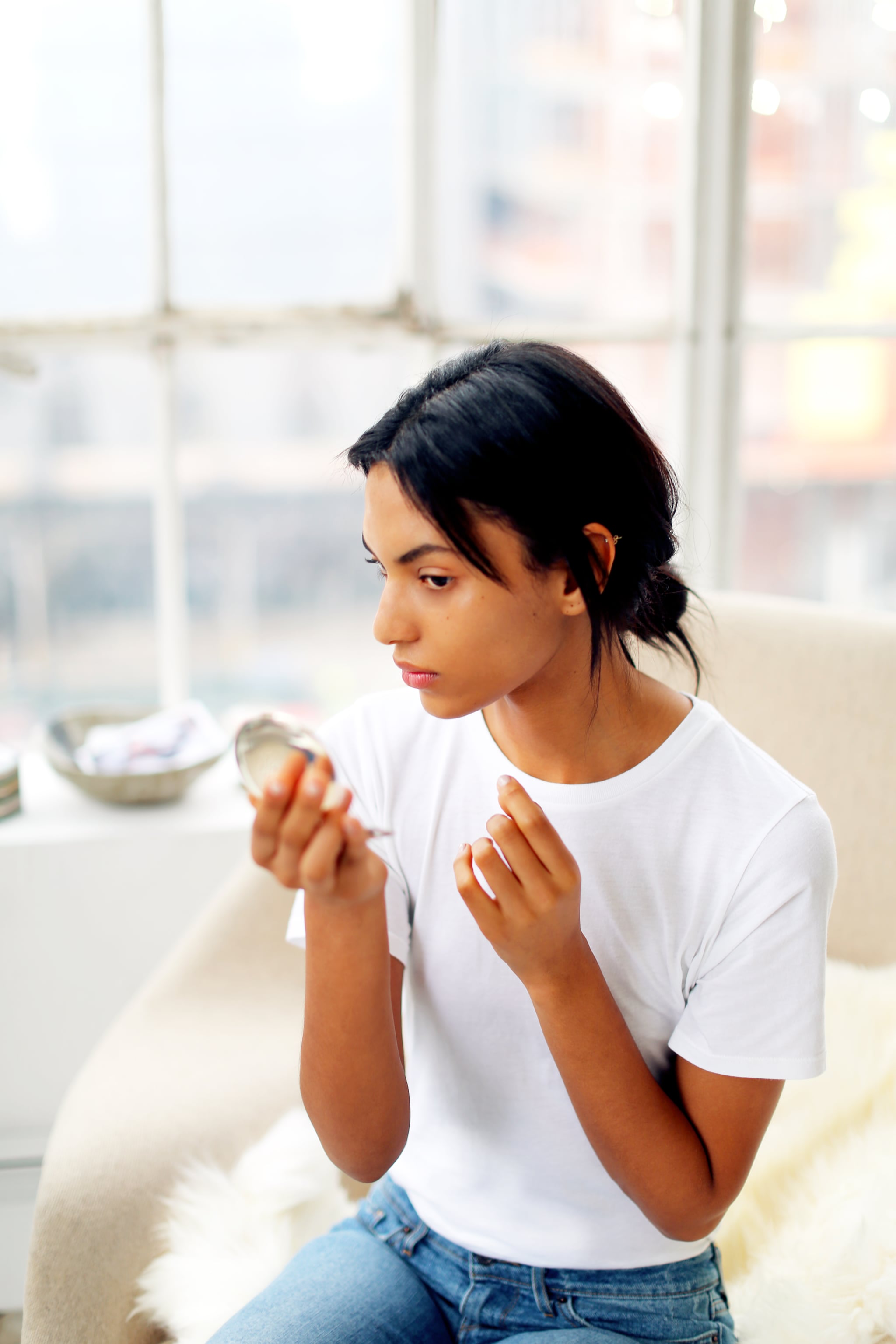 I've had acne my entire life. I've tried every treatment imaginable and have been to more dermatologists and estheticians than I can remember. In my 20s, I accepted that this was the way of my skin and sort of gave up. Everything was fine until my workouts started increasing — the more I worked out, the more I broke out. My face was in a constant cycle of acne; adding sweat plus a makeup-free face to the mix also began to give me horrible insecurity when I went to classes.
In my mind, I was doing everything right. I removed my makeup before stepping into a class and was quick to wash my face once the workout was over. The increase in breakouts was enough to make me quit my gym and throw out my spandex forever, but then I met Kimmy Pigliucci, founder of AES Beauty. It's an understatement to say that Kimmy has a changed my life for the better.
Often referred to as a boot camp for skin, AES Beauty only treats people who suffer from acne. Kimmy's holistic approach helps you understand that because there's no single trigger for acne, there's also no single treatment. She helped me transform my diet for better skin health, introduce the right kind of products into my regimen, and understand the role stress plays in acne. When I told Kimmy that my breakouts started to increase around the same time I was working out, she wasn't surprised.
Kimmy's approach to skin comes from the idea that the vast majority of products on the market are made with acne-causing ingredients (see the list here) — from our skin care products to our makeup and even our laundry detergent. The biggest step we can take in clearing our skin is to stop using these products. As it turned out, the more time I spent washing my face at the gym, the more time I was exposing my skin to these ingredients.
"Acne is not caused by dirt or dirty skin, and even if it was, it wouldn't matter because sweat is not made of dirt," Kimmy told POPSUGAR. "The acne process begins well beneath the surface of the skin, so a random soap at the gym may wash off sweat and residue on the surface, but just one comedogenic ingredient from the same soap can clog the inside of the follicle and contribute to the formation of acne."
In fact, Kimmy said I was better leaving on "acne-safe" makeup during a workout than washing my face with products containing these comedogenic, inflammatory ingredients. So that's what I started doing. I overhauled my entire makeup and skin care line to only include products with "safe" ingredients, and on those days where I forgot to bring my own products, I skipped using whatever wash was in the studio or the gym. More often than not, I ended up exercising with my makeup on. I also stopped using the towels provided since I had no idea what sort of laundry detergent they used.
It's been over a year now, and my skin is the best it's been in my entire life. When I do have breakouts, I can almost always trace it back to that random towel I used in SoulCycle, the facial cleanser I mindlessly used after yoga, or the piece of cheese I can't live without.
Image Source: POPSUGAR Photography / Emily Faulstich
Product Credit: Everlane T-Shirt, Levi's Jeans