How to Use the Assisted Pull-Up Machine
Learning to Master a Pull-Up Can Be Made Easy With the Assisted Pull-Up Machine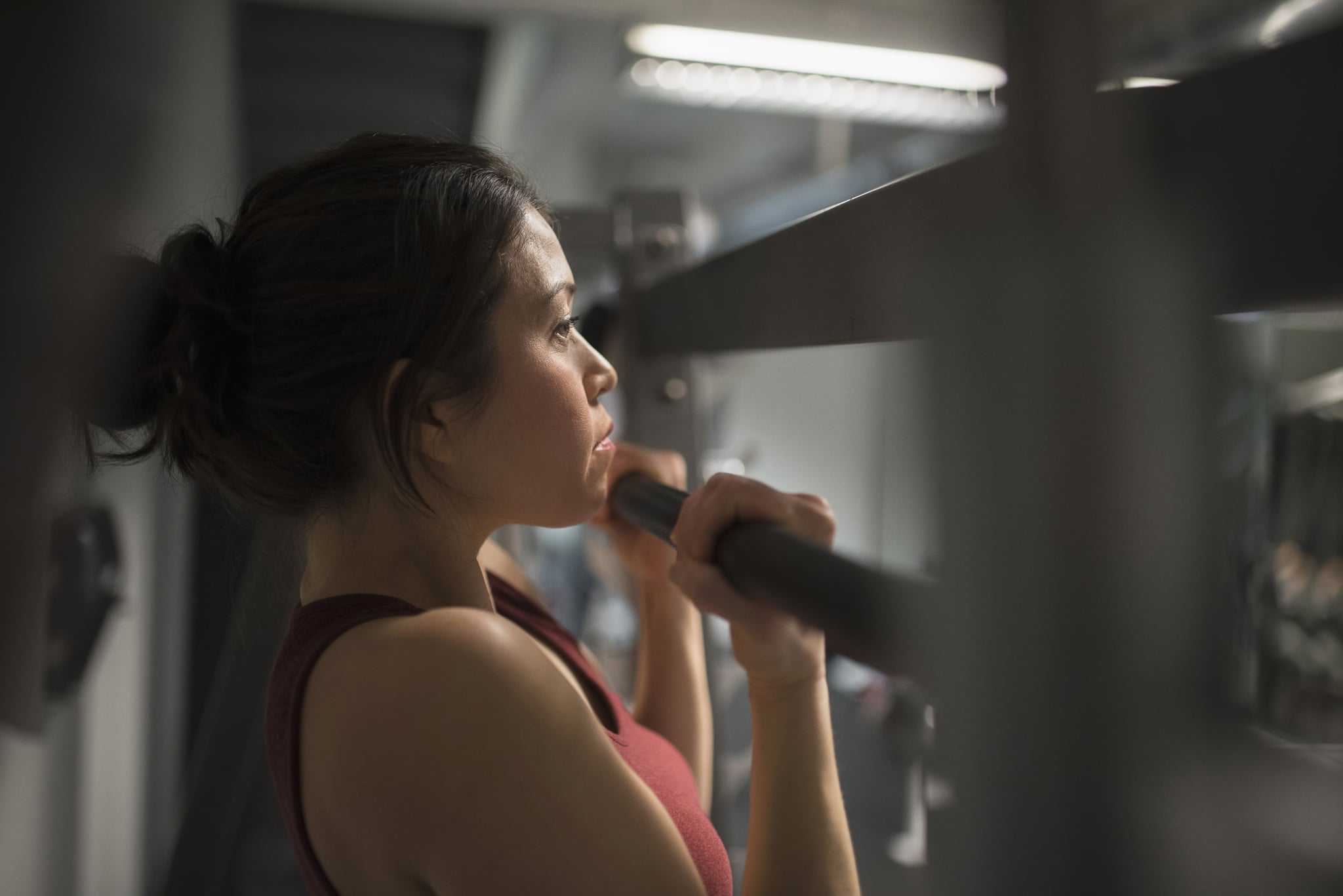 Image Source: Getty / JGI/Tom Grill
My Crunch trainer recently introduced me to the assisted pull-up machine, and it might be my new favorite exercise. The machine uses counterbalance weights, which means the higher the weight you set the machine at, the easier the exercise becomes. Set the weight to 20 pounds less than your weight, complete three to five reps, and then adjust the weight accordingly. For instance, if you weigh 130 pounds, set the machine to 110 pounds. See a handy video from one of the Crunch locations ahead.
How to Use an Assisted Pull-Up Machine
#fitnessfriday The pullup assist machine is a great way to get better at pullups or to burn yourself out after doing pullups. You can set the weight on it so it takes weight off of your body and makes pulling up easier. The higher you put the weight on this machine the less you are pulling up. Our Trainer Samantha Bird does pullups every back day and loves to drop set so she will do pullups until failure then head over to the assist and just burn out the muscles. Give it a try!!!! Post your pullups and hashtag #crunchscranton for your FITNESS FRIDAY! Crunch Fitness

Posted by Crunch Fitness on Friday, February 8, 2019
For traditional, lat pull-ups:
Securely set the pin on the desired weight.
Stand on the side platforms, and hold onto the outer handles. Lift one knee, and place it on the padded knee rest. Tightly hold onto the handles as you place your second knee onto the knee rest and be prepared to hold yourself up (with the assistance of the counterweight). Keep your abs engaged, spine neutral, and shoulders pressed down and back.
Pull yourself up as far as possible, making sure to keep your abs engaged and your shoulders pressed down and back. Slowly release down until your arms are almost straight.
Repeat 10-15 times. When getting off of the machine, be sure to pull yourself all the way to the top first. Keeping your arms engaged, slowly lift one knee and lower it to the side platform, then the other.
Looking for more ways to master the pull-up? Check out these three other assisted exercises you can do without using the machine we discussed in this article. Good luck!