Source: POPSUGAR Photography / Diggy Lloyd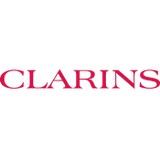 We'll show you how to #BeBodyFit. We partnered with Clarins, the worldwide leader in body care, and their new Body Fit Anti-Cellulite Contouring Expert cream, to put together a full-body workout that's easy to follow. Firm, lift and get after that healthy lifestyle!
Regardless of where you live, the scene at the gym can be fairly predictable, (certainly in the evening): lines of athletes waiting to get on the treadmills and ellipticals, with a sprinkling of people using the upright and recumbent bikes. It can be frustrating to walk into the cardio room and see it overflowing, especially if you're looking to get your heart rate up and are strapped for time. By using one of the most underused machines at the gym, however, you can outsmart everyone and log a great sweat session.
Up ahead, we'll show you everything you need to get an A+ workout using the rowing machine. Consider this plan your new body coach.