Lea Michele Gets B12 Vitamin Shot
Lea Michele Swears by This Painful Procedure to Fuel Her Rockin' Bod
Lea Michele is no stranger to fitness: she loves posting on social media about her outdoor adventures, Instagrams her sweaty workout sessions, and shows off the results of her hard work in sexy swimsuits. But the secret to Lea's toned body and healthy lifestyle isn't just a love of fitness — she prioritizes wellness from the inside out. On her Instagram story, Lea shared the vitamins that she takes to fuel her body and mind, but the last one is what really stands out! (Or, should we say, pokes out?)
Lea began her "Wellness Wednesday" story by discussing the oral vitamins that she takes: a daily women's multivitamin for overall health, two turmeric pills daily to manage inflammation, and two D3 vitamins daily to boost immunity. But the performer also discussed another vitamin she's obsessed with, and it includes a literal shot to the butt.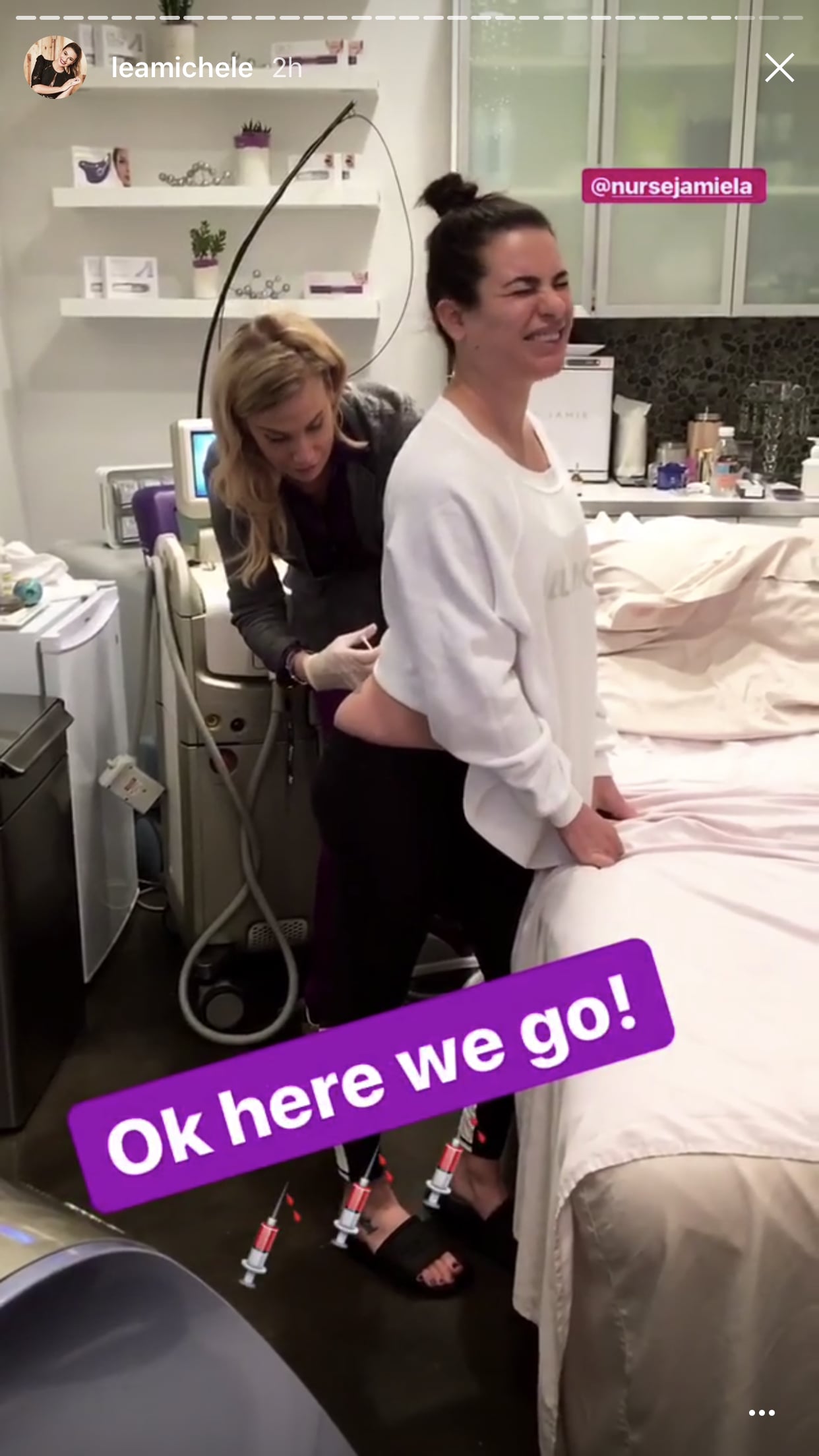 "I'm a big fan of B12 shots," wrote Lea, adding "I know it's crazy." She went on to post a list of benefits to the injections, including weight loss, higher metabolism, a balanced immune system, and a better mood. Then after a quick blurb from celebrity beauty and skincare guru Nurse Jamie, Lea posted a video of herself receiving the injection in Jamie's office.
Despite her squeamish facial expression, it's clear that Lea really believes in the benefits of B12, which is key to maintaining healthy blood cells and boosting your immune system.
We admire Lea's commitment to wellness — not many people are willing to endure needles to get their vitamins in!