London Chocolate Meditation and Yoga Class
2018 Must Be Trying to Make Up For 2017, Because Chocolate Yoga Is a Thing Now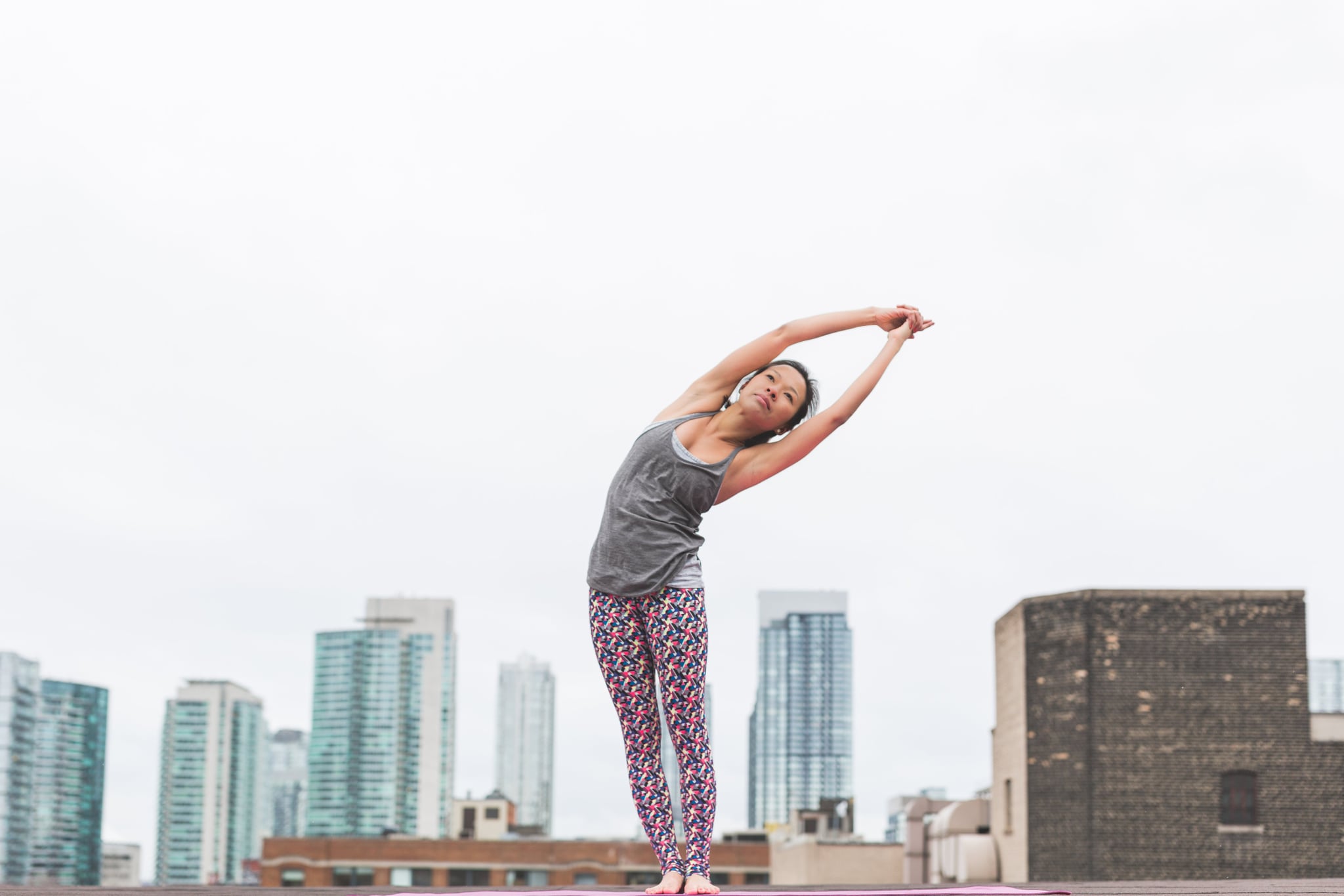 This past year served up a whole lot of nonsense, but it seems — at last — that 2018 is making up for it. Why, you ask? Well, because chocolate yoga is a thing. (Yep, you read that right!) A London class beginning in February called "Soothing Chocolate Meditation and Healing Restorative Yoga" guides yogis through a meditation infused with chocolate and then a mindful restorative yoga practice to help reach them their own sweet-toothed bliss.
Much of the class (a partnership with British chocolatier Love Cocoa) sounds like an elaborate excuse to just, you know, eat chocolate, but we're not about to complain about it. Read the description for yourself:
Using ancient Buddhist techniques of mindful awareness, we will shift your attention to the present moment and allow your mind to unravel a new spectrum of chocolate flavors and sensations. Meditation is proven to significantly reduce stress levels and cocoa is a powerful antioxidant, which helps to improve brain and memory function, heart health, and enhance mood.

In the second part of the class, we will use [the] healing power of restorative yoga paired with luscious essential oils to focus on mindful movement and [the] development of compassion and understanding of your body. We will aim to increase the flexibility, soften and relax your muscles, and work on myofascial release, leaving you feeling a little lighter, more mobile, and completely blissed out.
So if drunk yoga, beer yoga, and Harry Potter yoga weren't enough for you, consider trying your hand (and your taste buds) at chocolate yoga. Or, if you're stateside, try getting into yoga the old fashioned way and just help yourself to some chocolate — there are tons of healthy ways to enjoy your favorite sweet treat!