Misty Copeland Is First Black Principal Dancer in ABT
Ballerina Misty Copeland Continues to Break Boundaries and Inspire Us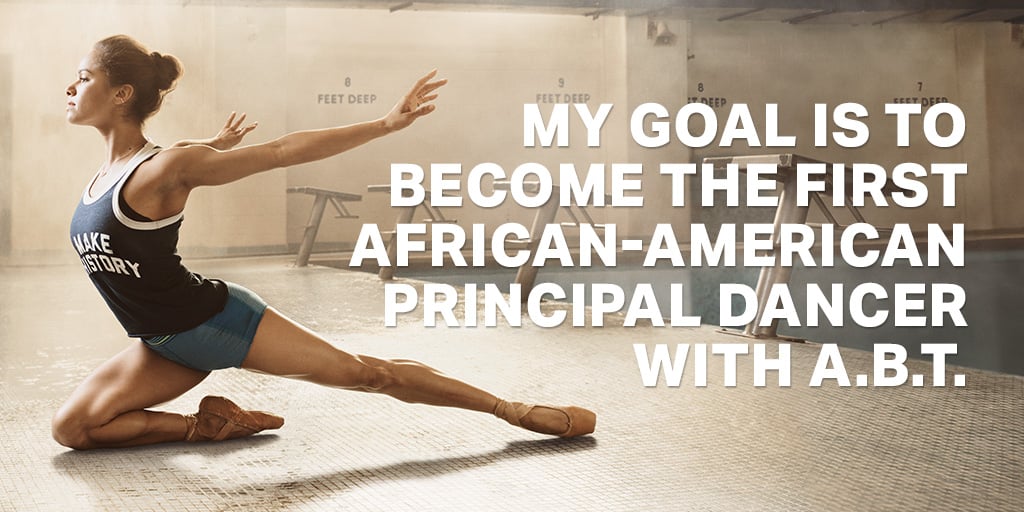 Misty Copeland has already proven how much of a badass athlete she is, but today she became more of an inspiration than ever. She just became the first African-American principal dancer in the incredibly prestigious American Ballet Theatre, a 78-year-old company with which she's been dancing for over 14 years (eight of those years as a soloist). In case you're unfamiliar with ballet, the title of principal dancer is the highest rank within a professional dance company — an amazing feat for any dancer, but especially Misty, who throughout her early career experienced harsh criticism about her unconventional looks, which she touched on last year in a powerful Under Armour ad.
The emotional moment of Misty's promotion was captured in the Instagram video below by well-known ballerina Julie Kent, who retired this month after being a principal dancer with the ABT for 22 years.
Under Armour released a statement, saying, "Under Armour is incredibly proud of Misty, who continues to break barriers and change the world's view of what it means to be a world-class ballerina. This is a woman who is driven not by her detractors, but by her desire to be great. Misty has proven to be a true trailblazer, whose passion for her art is only matched by the intensity of her will, and we are excited to celebrate this historical achievement."