NYC Marathon Women's Winner 2014
5 Things to Know About the Women's Winner of the 2014 NYC Marathon, Mary Keitany
After two third-place finishes in the New York City Marathon (2010, 2011), Mary Keitany of Kenya is the winner of the 2014 New York City Marathon with a time of 2:25:07. Battling cold temps and strong winds, Keitany, 32, edged out second-place winner Jemima Sumgong, also of Kenya, by a mere three seconds — one of the closest finishes in the race's history. Sara Moreira of Portugal made her marathon debut, finishing in third place.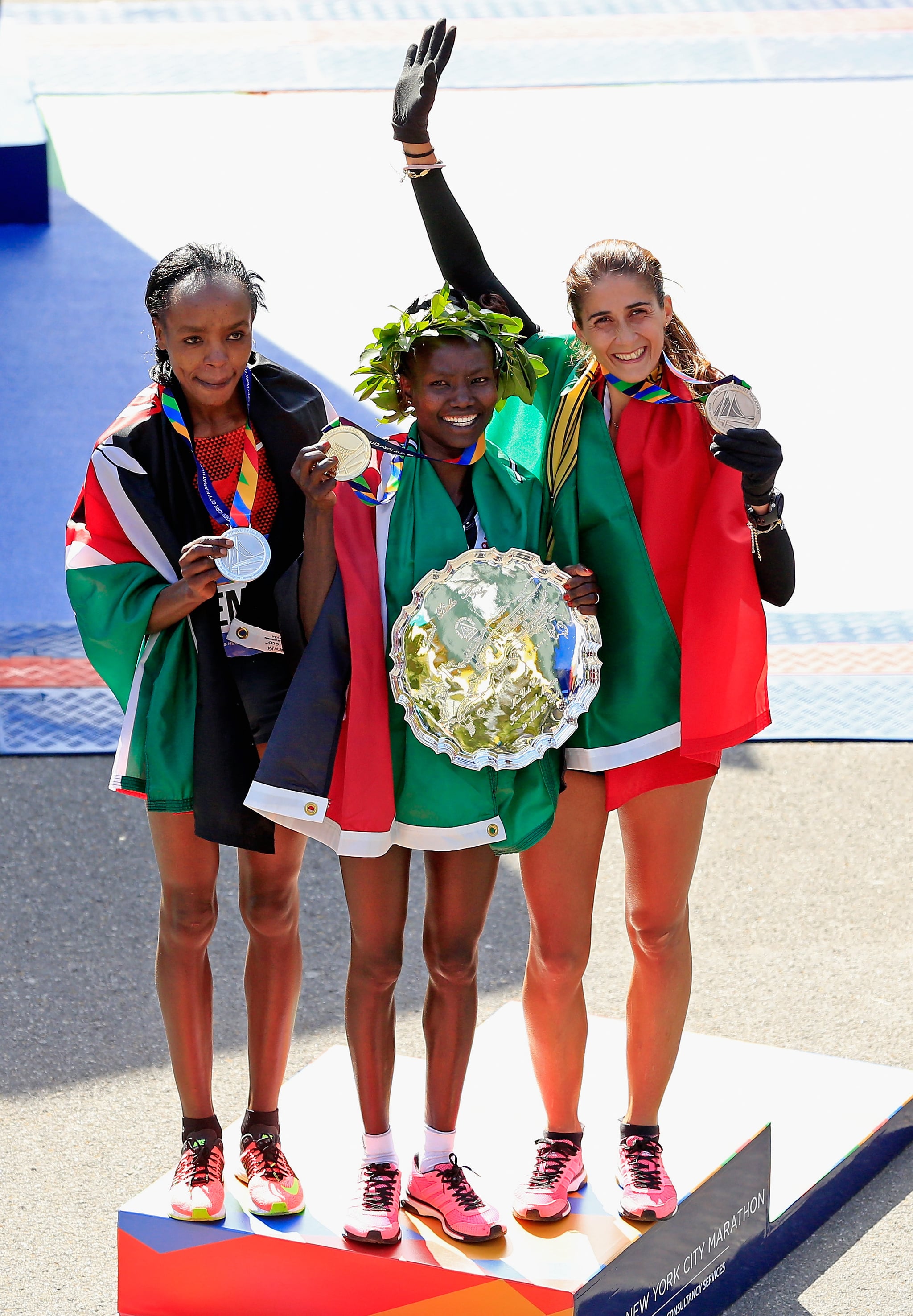 Here's what else you should know about Keitany, the amazing athlete who took top podium honors at this year's prestigious NYC Marathon woman's race.
She sets course records: Keitany won the 2014 Great North Run with a time of 1:05:39, a new course record and the second-fastest half marathon of all time.
Running is a family affair: Keitany is married to fellow professional runner and countryman Charles Koech, who she also trains with.
She's been racing from a young age: Keitany's talent for running first made an impression during elementary school when she began entering races after being inspired by her older sister. It was then that she realized that, if began training, she could become quite good.
This win comes on the heels of a break: In 2013, Keitany took a year off from running after giving birth to her second child. She only returned to a serious running program at the beginning of this year.
She trains in high-altitude conditions: Keitany trains in Iten, a tiny town in Kenya that is nearly 8,000 feet above sea level. It's here that many of the country's elite runners train. In more recent years, many American elite runners have spent months training in Iten in hopes of improving their own performances.