Nike Expands Sports Bra Sizes 2019
Nike's New Collection of Sports Bras Will Include Sizes That Go Up to 44G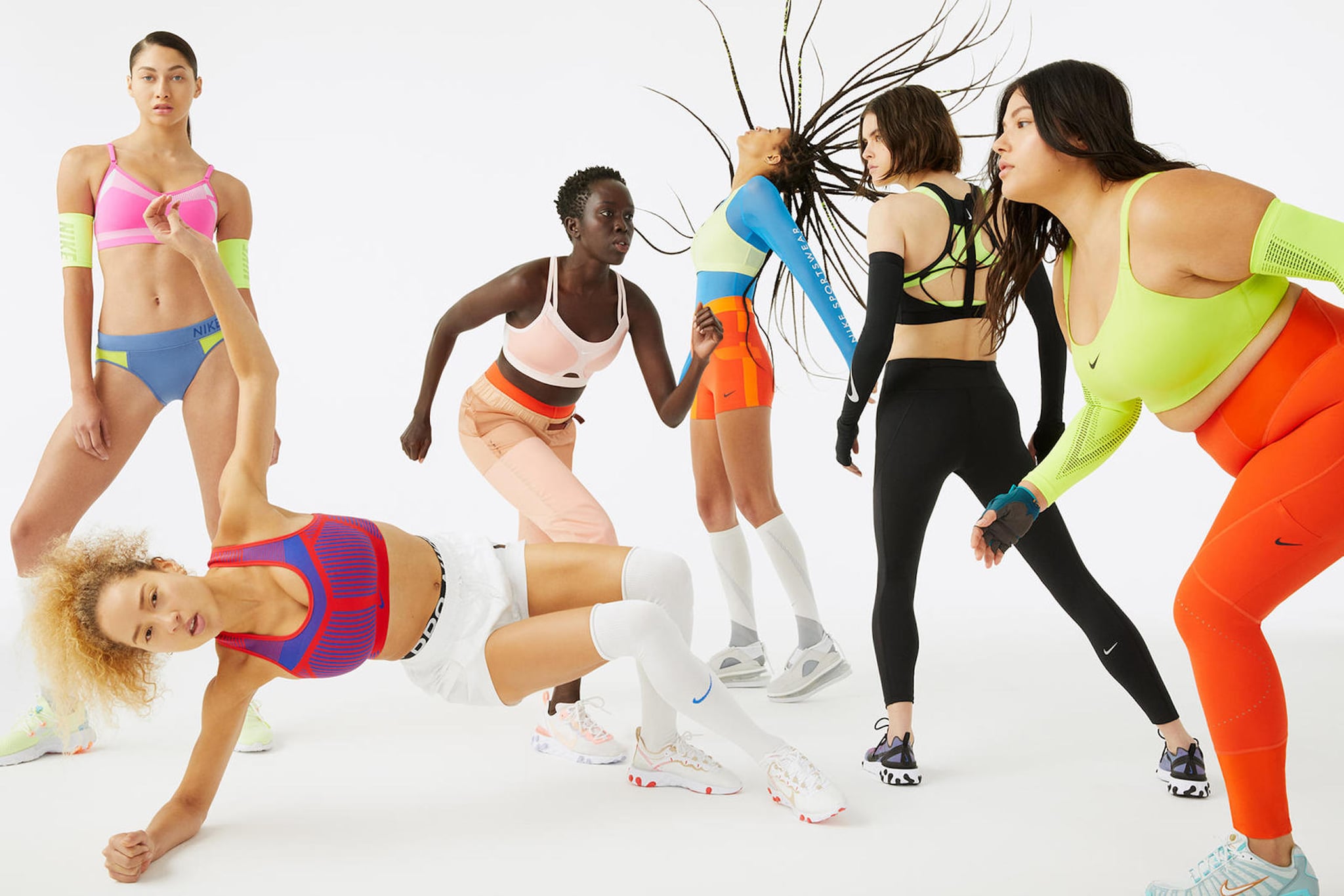 Nike is the latest in a handful of brands making the effort to become more size inclusive, as the company recently announced its plans to expand its range of sports bras to include larger sizes.
At a recent press event in Paris, Nike debuted the FE/NOM Flyknit Bra and released information about its efforts to deliver sports bras that accommodate a wider range of body types. The Flyknit Bra and 57 other sports bra styles will be released this Summer in sizes ranging up to 44G.
"The goal of the Nike FE/NOM Flyknit Bra was maximum support and comfort that would allow women to feel and look amazing while doing anything they choose," Nicole Rendone, Nike's Design Director of Bras and Innovation, said in a statement. "We prioritized support, breathability, and cooling in essential zones."
The FE/NOM Flyknit Bra is made with ultra-soft nylon-spandex yarn that fits to the body for comfort, and is designed to hold your breasts in place without the use of wires, pads, stabilizers, and elastics. The bra also has two panels and is 30 percent lighter than any of Nike's other bras. Customers will be able to shop the entire collection of sports bras beginning this Summer.