Looking for fun workouts for you and your partner? We partnered with New Balance to find workouts you can do together.
Have you and your partner been holed up inside of the stale gym all Winter? Head outside for some fresh air and adventure. Below we have two-person workouts you can do right now.
Trail Runs
The best part of trail runs is the idea of exploring entirely new territory. Pull up Google Maps and look for a hiking trail, pond, or just new part of town that you haven't discovered, then lace up your sneakers and get going. Decide on a distance ahead of time so you can focus entirely on the scenery throughout the sweat session. Keep your eyes peeled for a cafe near or on the run that you can visit post-workout.

Bike Rides
Kick your community bike share program up a notch and rent a road bike for the day. You'll want something that has gears (no cruisers) and that's fitted for your height, so be sure to rent from a trusted bike shop as opposed to a vendor located outside of a tourist destination. Then, map out a ride that's suited to your athletic abilities and start pedaling. Pick a lunch spot with outdoor seating at the halfway point so you can keep an eye on your bike while refueling (it's rare to rent a bike that comes with a lock). Don't forget your helmet!

Outdoor TRX
Move your suspension training practice outdoors. All you need to get a full-body workout is a strong tree with a branch that you can throw the straps over. Go for time, meaning do an exercise on the straps for 60 seconds while the other person lays out a mat for planks and sit-ups. Then switch.
If you're new to this strength, balance, and core-focused exercise here are some beginner moves to check out.


Rock Climb
While possible to do this full-body workout alone, rock climbing is better done with a partner. And you'll get a lot more out of it then just a workout – it requires constant communication and trust between you and your partner. (Talk about bonding.) Look for an outdoor rock-climbing class with an instructor to get started.


More from New Balance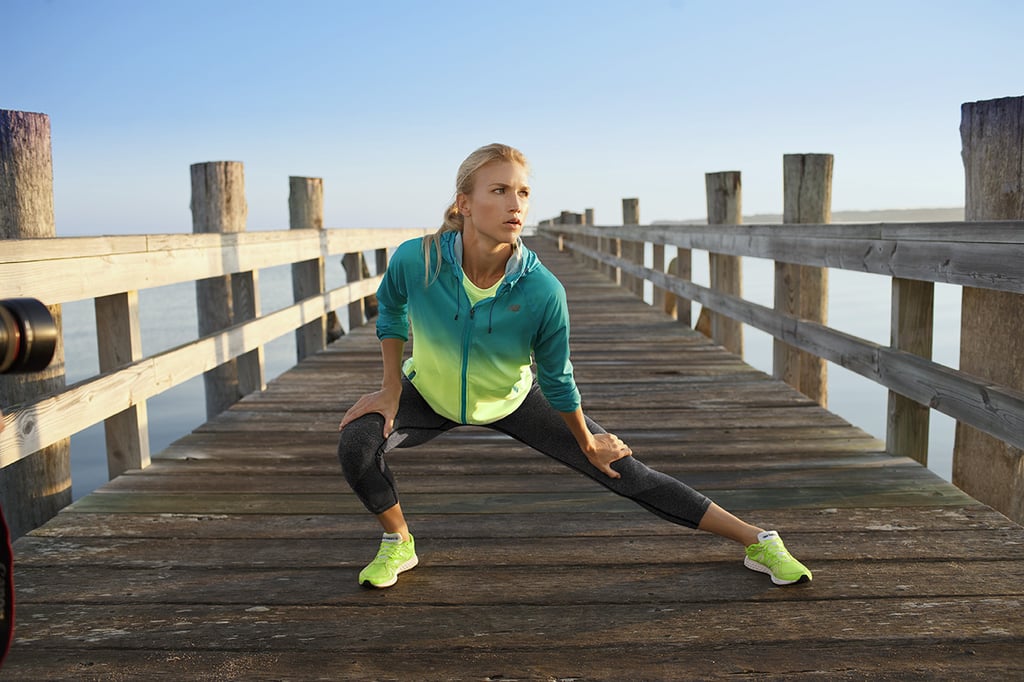 Power On. Go further. Work harder. Make every minute matter with New Balance New M4M Seamless apparel.