Philips Wake-Up Light Alarm Clock Review
How This Alarm Clock Changed My Sleep For the Better
As POPSUGAR editors, we independently select and write about stuff we love and think you'll like too. If you buy a product we have recommended, we may receive affiliate commission, which in turn supports our work.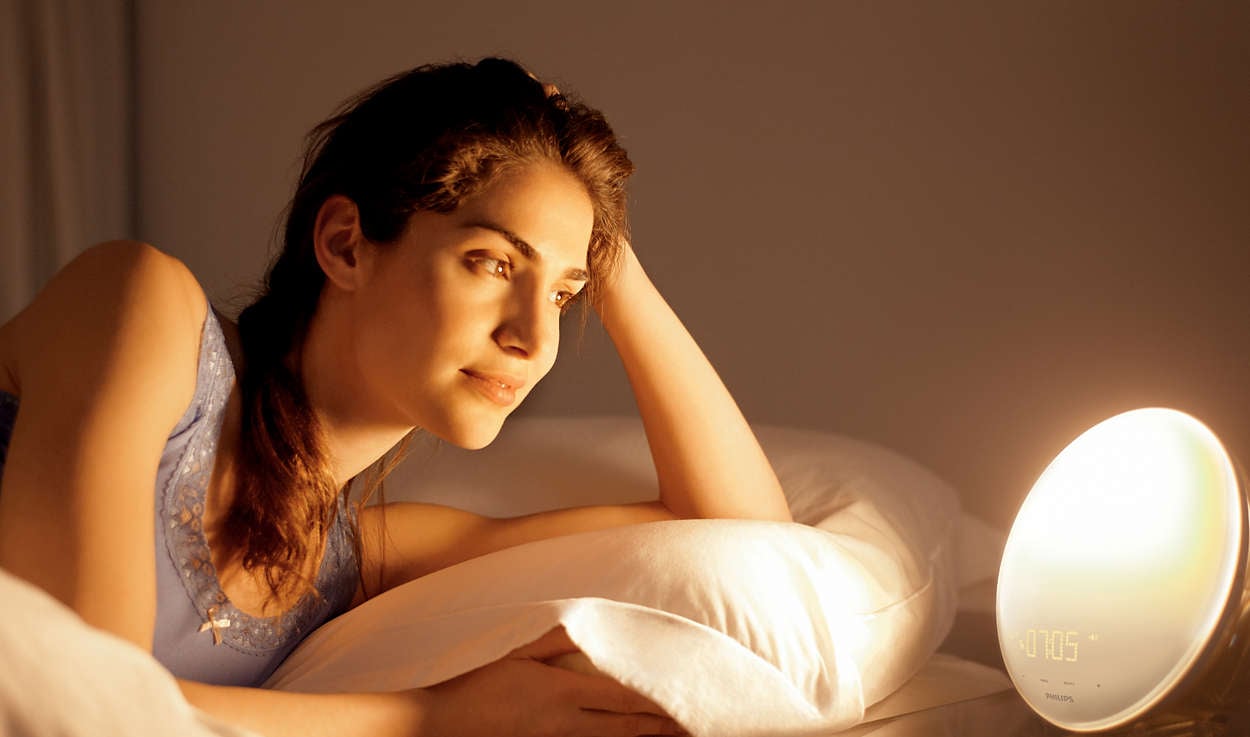 Anyone who knows me knows that I can sleep like a champ. I famously slept through an important POPSUGAR meeting once, not to mention two final exams my freshman year of college. My fear of oversleeping causes alarm-clock anxiety: I have trouble falling asleep if I know I have to wake up early, and I set multiple very loud alarms to ensure I don't sleep through important things.
When my partner gave me a Philips Wake-Up Light With Colored Sunrise Simulation ($140), I was intrigued but also worried that mere nature sounds and a sunrise simulation would never wake this deep sleeper. Turns out, this was the best gift I never knew I wanted. Not only has the Philips Wake-Up Light made my mornings more pleasant, but it has also made me better rested and less likely to oversleep.
How It Works
Philips has several models of wake-up lights, but the model on my bedside table is the most popular. You can choose to wake up to an FM radio or one of five nature sounds. In the four weeks I've been using this clock, I've woken up to "seaside sounds," which features waves crashing and seagulls making seagull noises.
The clock wakes you up gradually over 30 minutes, so if you set your alarm for 8 a.m., the sunrise-simulating light begins at 7:30 a.m. and gradually arrives at the brightness setting you have chosen. You also choose a volume for your wake-up sounds, which begin at your set wake-up time to ensure you actually wake up. You can hit snooze by tapping the clock anywhere, though I have been hitting snooze much less since I got this clock.
Why I Like It
My body has a very frustrating habit of waking up at the most inopportune times in my sleep cycle. Most often, before I got this alarm clock, I'd be buzzed awake with a shock in the middle of a dream, which meant I always woke up feeling groggy, no matter how much sleep I'd gotten. With the Wake-Up Light, I have never awoken in the middle of a dream, which makes me think the sunrise light is gently coaxing me out of slumber. I can't recall having ever woken up before the seaside sounds, but clearly the light is doing something right.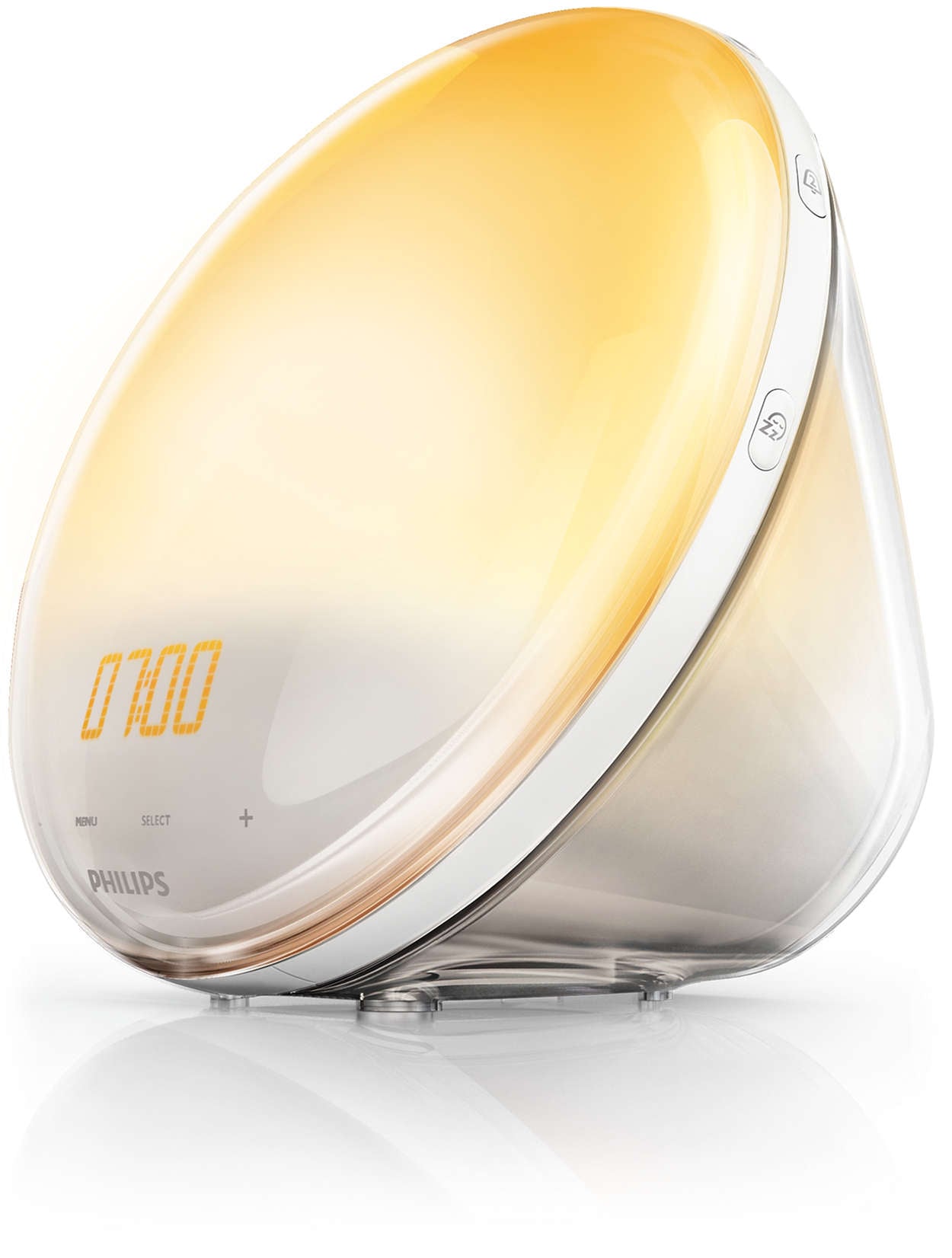 Also, once the alarm has gone off, the light stays on even if you hit snooze, which makes it easier just to get out of bed already. The light is meant to mimic sunlight, which puts me in a better mood during these short Winter days. That, combined with the gradual wake-up function, means my days have gotten off to a better start since getting this alarm clock.
This gadget has other pros beyond just the way it wakes me up. The light also works for reading in bed, and it's gentler than the reading lamp my sleeping partner endlessly complains about. The modern orb-like design makes it far more attractive than my old alarm clock, and it goes nicely with my white lacquer bedside table and midcentury-modern bed frame. While it takes up a lot of space on my nightstand, it looks great doing it, and I feel better because of it.