Pineapple For Bloating
Why Pineapple Is a Must For a Flatter Belly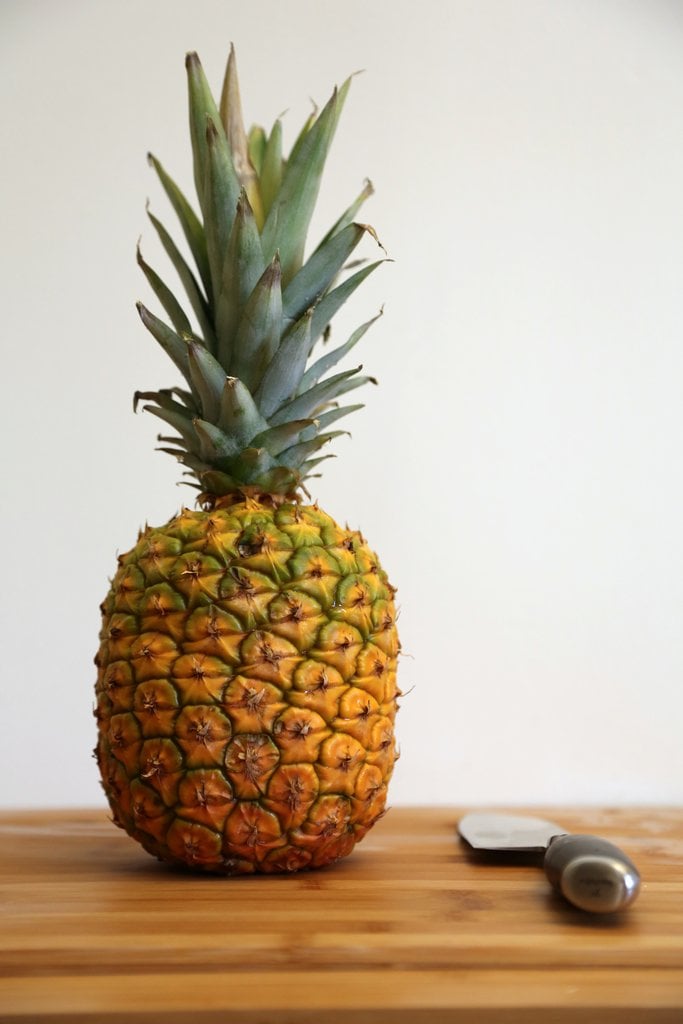 Wearing a teeny-tiny cocktail dress or itsy-bitsy bikini soon? No doubt you will want to avoid abdominal bloating, which can force an unwanted wardrobe change on the best of us. But don't worry — you can avoid bloat by incorporating pineapple in your diet.
Related: Healthy Pineapple Recipes
This tropical fruit is high in the enzyme bromelain. It helps break down protein and eases digestion, helping to banish the bloat. Skip dessert and nosh on some pineapple instead. If you aren't a fan of pineapple, papaya is also known for aiding in digestion.
Image Source: POPSUGAR Photography / Anna Monette Roberts