Reebok ReeRomp For Men
Not Just For the Ladies, Men Can Get in on the Romper Craze, Too!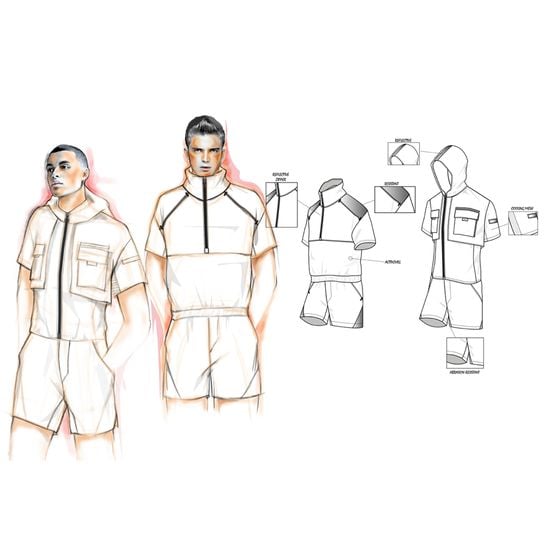 Women aren't having all the fun, getting comfy in their rompers. Now guys can get in on the one-piece action with Reebok's new ReeRomp. Don't ditch your practical shirts and shorts just yet — unfortunately this $89 gem isn't available for another month.
Made with ACTIVCHILL technology and a reflective zipper (because you want all eyes and headlights on you!), it's meant to support your active yet effortless style. The Reebok website says that it "wears close to the body and moves with you." Personally, if I were a guy, I'd rather get in on the ladies' leggings craze, but then again, this romper has "pockets for your shades," and who'd want to miss out on all that? Plus with a roomy one-piece romper, it sure makes packing for the gym easy. Sneakers? Check. Romper? Check. Now let's go lift some weights!